While mama panda Jia Jia was busy with breakfast in her maternity ward at River Safari, the panda care team took the opportunity to give her one-month cub his first weigh-in.
From an estimated 200g at birth, he's grown into a healthy 1504g at 33 days old — testament to the wonderful maternal skills of supermom Jia Jia.
The cub is the firstborn of Jia Jia and her mate Kai Kai and was born on 14 August 2021 at 7:50 AM.
Recently, the cub's gender was revealed and it's a healthy baby boy! It was determined through a series of visual assessments performed by Wildlife Reserves Singapore (WRS)'s panda care team. This was confirmed by China Conservation and Research Centre for Giant Panda (CCRCGP).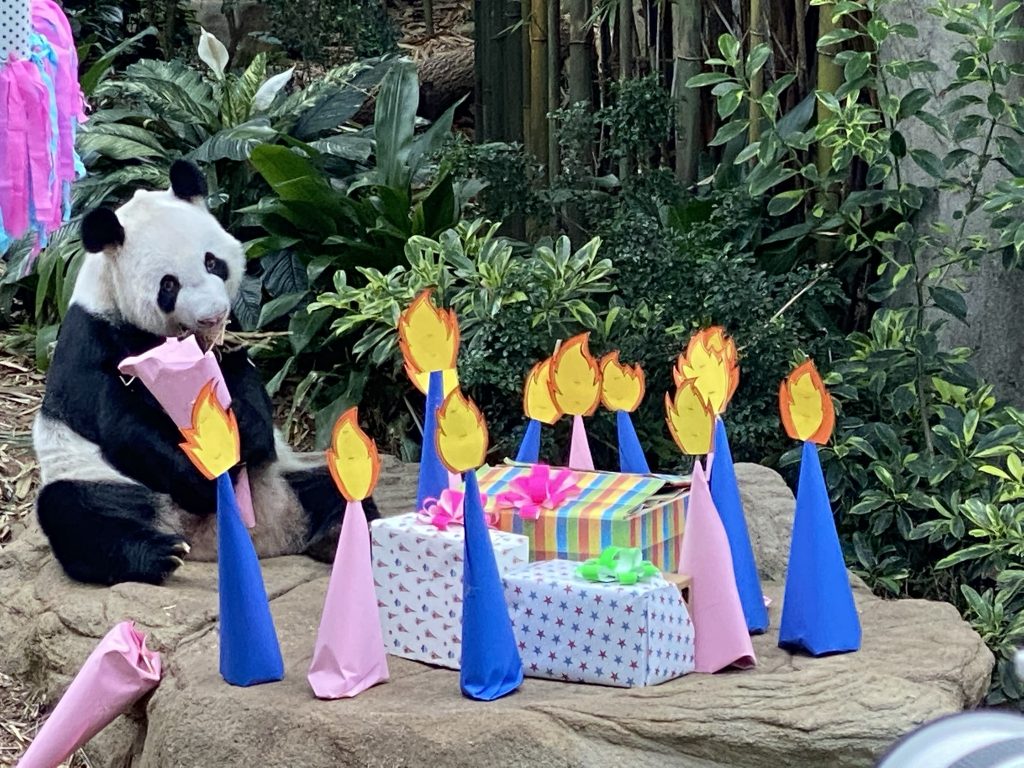 The #littleone has not yet undergone a full veterinary examination because Jia Jia continues to be its primary caregiver.
The giant panda cub will be officially named before it turns 100 days old this 21 November. Members of the public can participate in naming it by using the hashtag #littleone.