Oasia Resort Sentosa is Far East Hospitality's first foray into the resort and spa category, and completes the homegrown company's ensemble of differentiated hotels in the Sentosa precinct.
Launching in tandem with Oasia Resort Sentosa is Oasia Spa, the integral feature of the resort and Far East Hospitality's first ever spa destination. The 191-key wellness resort, together with its Asian-inspired spa offerings, offers guests a signature Oasia wellness experience with its spectrum of thoughtful amenities and holistic programmes.
Oasia Resort Sentosa Highlights
These rooms come complete with Oasia Signature Teas, Lavazza coffee machine with capsules, and Nordaq's premium and eco-friendly refillable water filtration system. Wellness Rooms guests' will also get to savour five different healthy minibar accompaniments ranging from Asmara wellness drinks to the hotel's homemade dehydrated fruits procured from UglyFood.
Setting foot into the resort, a sense of calming uplift greets guests at the lobby as the resort and spa's curated scent, 'The Recharge' – comprising essences of orange peel, lemongrass, pepper, ginger and hinoki, fills the air in harmony with the soothing sounds from a curated playlist by Re:WellRebels.
Fitness enthusiasts can take part in Les Mills' HIIT and core classes, while those looking for a restorative moment can partake in yoga exercises and sunrise qi gong sessions.
After completing their preferred workouts, guests can take part in the resort's complimentary educational activities. These wholesome workshops include Managing Food Waste by UglyFood, Farm to Table by Grobrix, and Food Myths, Nutrition, & Herbalism by Asmara.
Oasia Resort Sentosa's signature restaurant, Bedrock Origin, is home to good food and good times. Continuing the steakhouse legacy, Bedrock Origin is the new sister restaurant of Singapore's award-winning Bedrock Bar & Grill. The resort's restaurant serves an evolved cuisine that reflects the elements of the idyllic coastal locale; where land and sea come together, and ingredients used are always natural.
Oasia Spa
Central to Oasia Resort Sentosa is Oasia Spa, the resort's sanctuary of healing and relaxation launching in tandem with the resort on 1 September 2021.
The first spa destination by Far East Hospitality, Oasia Spa features full-body massages that combine the essence of traditional Thai massage, Japanese bodywork of shiatsu pressure points, and Indian massage techniques. The spa's holistic treatments also include specialised facial and grooming treatments, and guided breathing exercises to rejuvenate the body from head to toe.
Taking the spotlight amongst the variety of treatments is the spa's distinctive full-body therapeutic Oasia Signature Massage. Guests are first presented with a choice of three massage oils blended by a team of aromatherapists in Japan — each inspired by the natural elements of 'The Refresh', 'The Rejuvenate' and 'The Recharge', with a base of a luxurious blend of eight unique revitalising ingredients.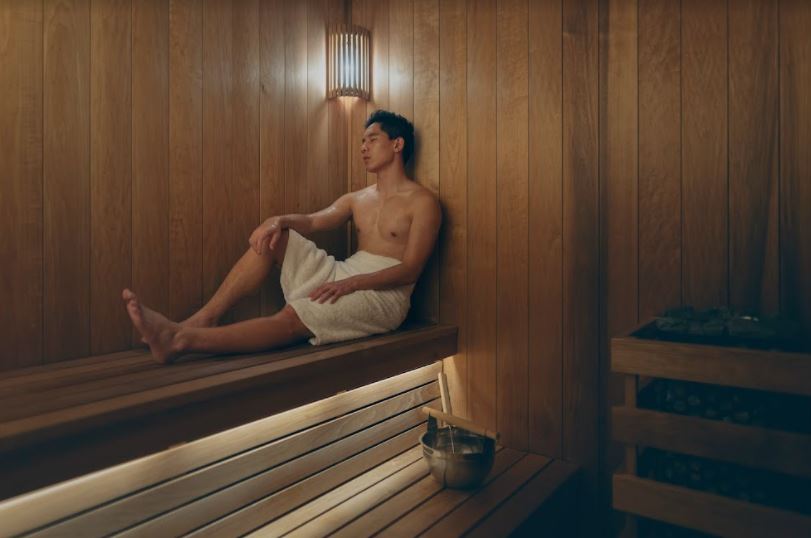 After completion of the treatment, guests can continue the restorative journey at the spa's Meditation Lounge. Engage in self-guided meditations, bask in forest essence dispersed through PhytonAir, or take in nutritious snacks from Whole Kitchen and the spa's homemade dehydrated fruits procured from UglyFood – the wellness options available at the lounge are plentiful.
Beyond providing stellar products and treatments, Oasia Spa is the first in providing a peace of mind for guests with bacteria-free air using MedKlinn Cerafusion Technology, while also being the first to use PhytonAir, a specialised device to diffuse forest essence to replicate the benefits of Shinrin-yoku or 'forest bathing' therapy.
Opening Promo
From 1 September to 30 November 2021, enjoy a 3D2N stay in the resort's Premier Room at SGD688 nett (weekday bookings) and SGD788 nett (weekend bookings), and relish in the following:
Daily breakfast for 2 persons
Oasia Spa treatment worth up to $300 per stay, choose from:

60 mins. Oasia Signature Massage for 2

60 mins. SpaRitual Scalp Massage & Foot Massage for 2

30 mins. Jojoba & Bamboo Scrub for 2

KOTOSHINA Facial with Cryro Facial Add On for 1

KOTOSHINA Facial & 60 mins Massage for 1

Personalised wellness amenities with:

Oasia Signature Tea Welcome Drink

Choice of 5 Items from our Wellness Minibar

Unlimited complimentary Wellness Activities at the Resort

Oasia Wellness Journal

Choice of 1 natural handmade scented balm by Oasia Spa

One-way limousine transfer
Members enjoy additional Lululemon yoga mat and departure gift of $100 voucher for use at Oasia Spa or Oasia Resort Sentosa hotel stay in next visit.
Guests may book The Oasia Escape here.