Brought to you by Invade, Slurping Good! will be a part of Invade's efforts to spice up the Rochor Experience, which includes Eatbox and a basement Marketplace. Slurping Good! will open on 24 September 2021 and run till 30 January 2022.
Located at Tekka Place, right above Rochor MRT, Slurping Good! will feature 13 interactive spaces over two levels.
A Slurping Good! Adventure
Walk through the noodle archway, be greeted by almost any noodle you can dream of and take a journey to find some of the noodles' most important ingredient-companions. Enter interactive rooms filled with murals, installations and games celebrating important ingredients like egg, meat, greens, seafood and cheese and see what goes into making a noodle dish taste oh-so-good!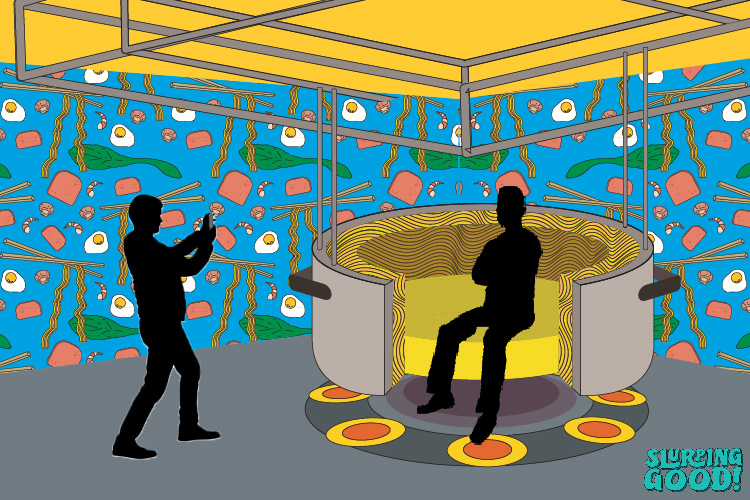 It will leave you hankering for a scrumptious bowl of noodles by the end of it.
Don't forget to pick up official Slurping Good! instant noodle-themed merchandise and be sure to check out a selection of curated retail options featuring local brands.
In collaboration with Nissin Foods Singapore (NISSIN), the pioneer of instant noodles with its founder inventing the world's first instant noodles, "CHICKEN RAMEN," and world's first cup-type instant noodles "NISSIN CUP NOODLES", Slurping Good! will also introduce "My Dream Cup Noodles by Nissin", an interactive content space featuring a 1.7-metre-tall installation of Singapore's number one Cup Noodles flavour.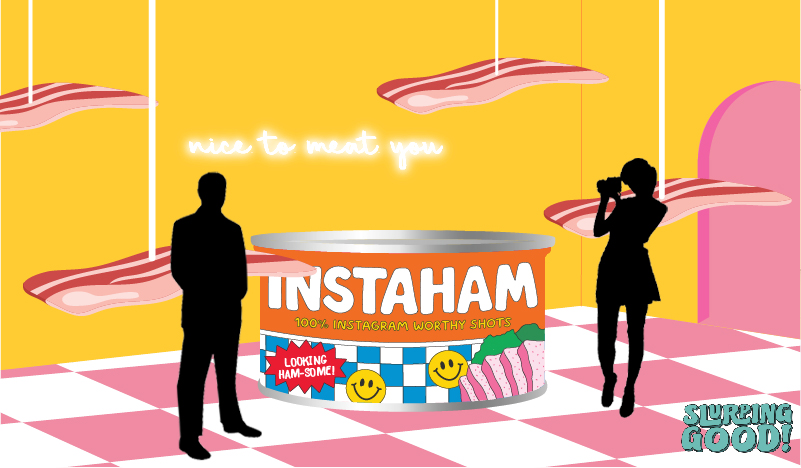 Visitors can get creative and share their dream Cup Noodles flavour, and also, slide their way into noodle-mania at the Chu Qian Yi Ding Slider!, featuring both child- and adult-sized noodle slides.
Lazada x Slurping Good! x Eatbox
Invade is partnering with Southeast Asia's leading e-Commerce platform, Lazada, to provide great offerings to Slurping Good! and Eatbox visitors, and to help Eatbox and Marketplace vendors develop and expand their digital presence.
Besides an early-bird promotion of $19 per ticket to Slurping Good! (available exclusively on Lazada from 31 July to 31 August 2021), digital food vouchers for Eatbox and exclusive Marketplace merchandise will be available on the Lazada store.
As a bonus, consumers with multiple ticket purchases to Slurping Good! will receive up to $5 Eatbox vouchers.
Each visitor will receive a complimentary tote bag containing a Slurping Good! retail voucher that can be used at the merchandise store, an F&B voucher that can be used at the Soul Good Noodle Bar located in Eatbox, a pack of Nissin instant noodles as well as instant noodle claw machine tokens.
Visitors to Slurping Good! will also receive complimentary tokens to Lazada's Claw Machine, located at Marketplace, and stand to win Lazada vouchers worth up to $50. They can also capture memorable moments at the Lazada Photobooth.
Spice Up Your Rochor Experience with Invade
Slurping Good! makes up one part of Invade's larger efforts to spice up the Rochor experience, which aims to round out the consumer experience with elements of 'play' and 'shop'.
The Rochor Experience comprises three pillars – Eatbox, a 9,500 sqft creative food hall, Slurping Good!, an instant noodle-themed experience playground spanning over 6,000 sqft, and Marketplace, a 4,300 sqft basement content space with a pop-up retail concept featuring flexible retail and recreational options.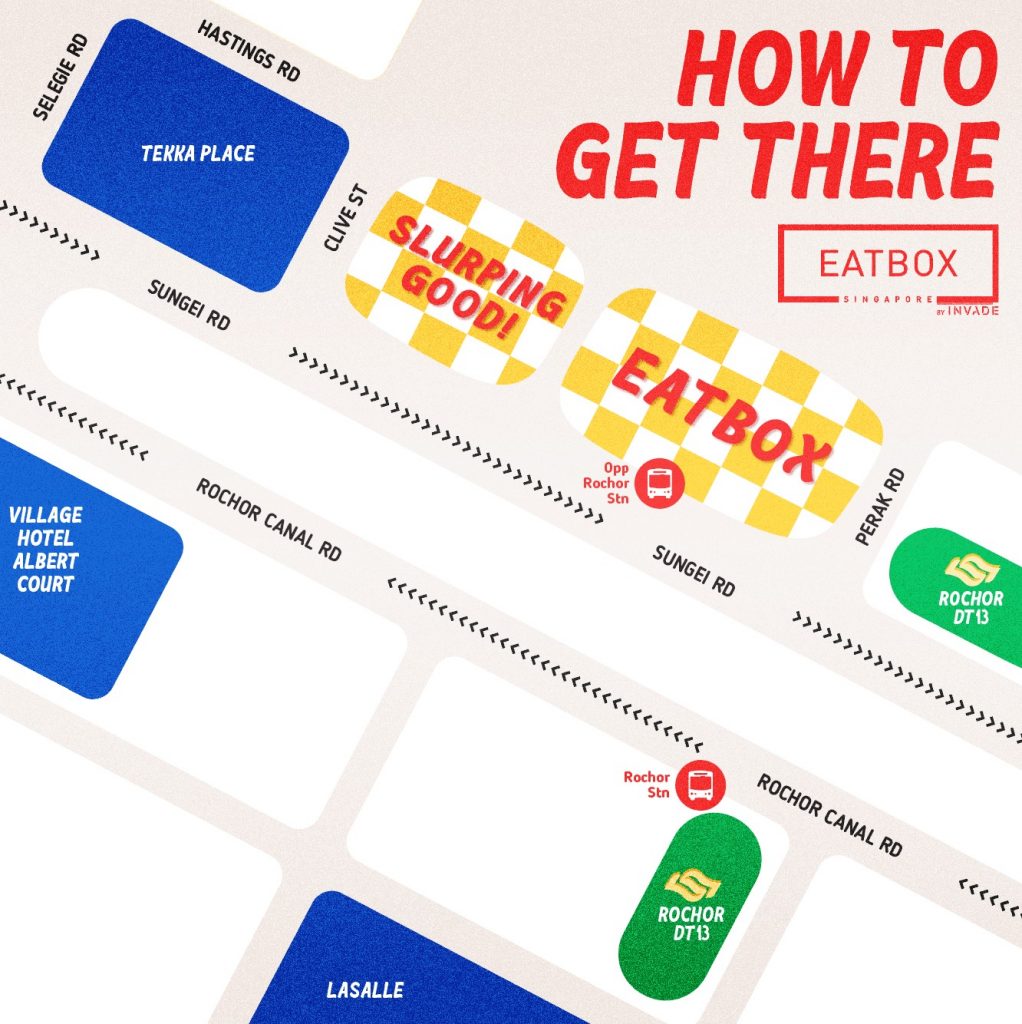 Eatbox will be officially open to the public come 3 September 2021, with vendors ready to serve up Eatbox favourites, good food and experiences.
Admission to Eatbox is free and will feature flavours from around the region with local twists. Some of these vendors include Sugarush, Butcher The Burger Bar, Soul Good Noodle Bar and Chickata. A list of key Eatbox vendors can be found in the appendix.
Marketplace will open daily from 22 September 2021 and will feature a wide variety of creative retail options.
Slurping Good! will open its doors from 24 September 2021 at Tekka Place Annex Building, located right next to Eatbox.
Tickets will be on sale from 31 July 2021 onwards, visit here to find out more.