The release for Marvel Studio's Black Widow was pushed back a few times and we finally get to see it now in July from the initial May launch date. It was worth the wait for me. I enjoyed the movie very much as I found it to be a little different from the usual superhero movies from Marvel Studio.
Don't worry, no spoilers here.
The movie is now showing in Singapore cinemas and also available for streaming on Disney+.
As much as I love streaming services like Disney+ and Netflix, watching a movie at home is not the same as the big screen experience in the cinema with other audiences. With safe-distancing observed, I enjoy the experience of catching the movie in a physical cinema and it felt like a special treat, given that most of us didn't get to leave our house much during the pandemic. Thank you to the Disney team for the invitation to the movie premiere earlier this week!
What was great about the Black Widow movie?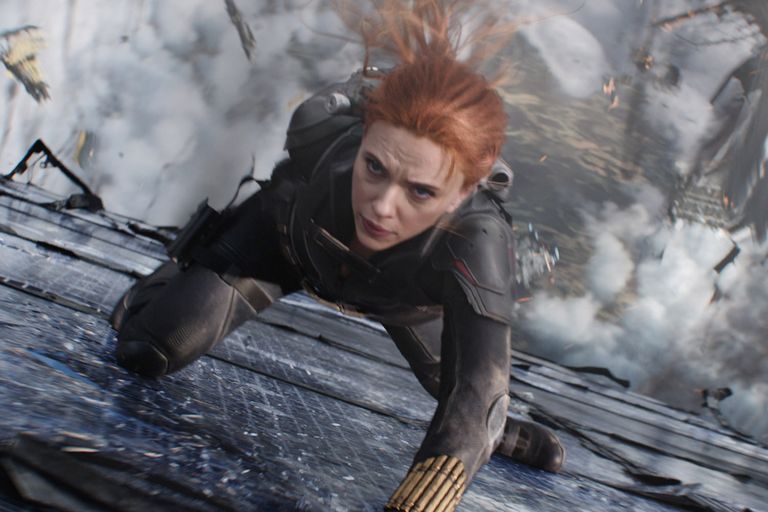 First of all, Black Widow is the only "superhero" who doesn't have any superpower or some form of super armour like Iron-man. She is a female human being, armed with nothing but superior fighting abilities and intellectuals from her training at a spy school. This makes her action scenes quite different from the usual as a bullet shot or a knife wound can result in instant death for her, compared to the super human abilities of her fellow Avengers like Captain America, Thor and Iron-man. You get to marvel at her athletic prowess and the last battle scene when she was falling from the sky was really breathtaking (pun intended).
The Black Widow movie is also a prequel of sort, as we already know she will be killed off in the later cinematic timeline of Avengers: Endgame. As such, you don't really know what to expect as you already know her eventual fate.
I can't decide if Black Widow is a superhero movie or a spy movie in the likes of Kingsman or James Bond. The action scenes are a mix of both and there is the theme of world domination, geopolitical competitions more typical of the latter. So I guess you get the best of both worlds in one movie if you like both movie genres.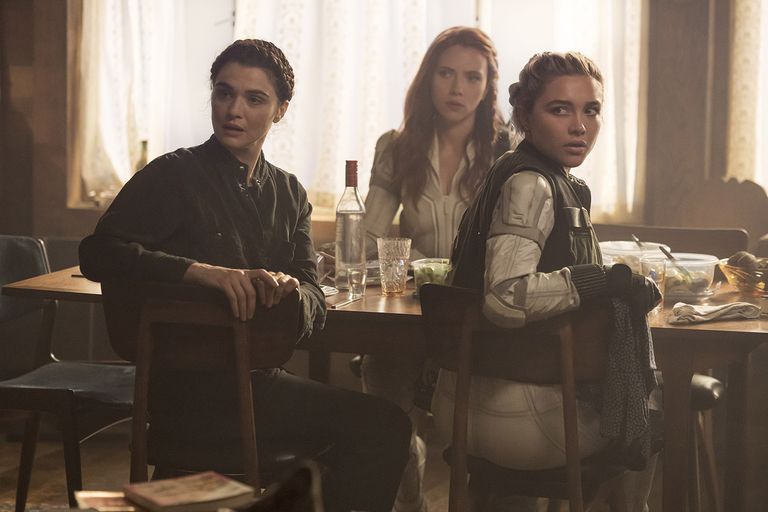 Other than Scarlett Johansson reprising her role as Natasha Romanoff, Florence Pugh as her on-screen adopted sister, Yelena Belova, was a scene-stealer with her cool accent and devil-may-care demeanor. This is topped off with excellent performances from the well-casted adoptive mom (Rachel Weisz as Melina Vostokoff) and dad (David Harbour as Alexei Shostakov / Red Guardian) for Romanoff, to form a completely dysfunctional family, adding black humour to the movie.
I found the on-screen sibling rivalry between Romanoff and Belova to be bitter-sweet and strangely moving, reminding me of the need to cherish our family more in real life.
With the lead character being a female hero, the bulk of the villain characters are females too, with the biggest villain being a big, fat, white guy who manipulates and uses women for his world domination ambition. This would be a fun movie to watch for feminists and supporters of the #metoo movement as a triumph against male objectification and subversion.
All in all, this was a really fun movie to watch and you should go catch it in the cinemas if you can for the movie-going experience. If not, get it on Disney+ at home.
For me, it was a nostalgic feeling to be back in a cinema hall again and I am reminded of the good old days when going to a cinema to catch a movie was just a normal routine thing to do. These days, it is a special treat and you would want to ensure it is worth the effort to head down to a cinema physically to catch a movie. Black Widow was worth that effort for me.