Decathlon Singapore partners with Sport Singapore to introduce its first ever Virtual Sports Carnival – Decathlon Sports Fest 2021, in commemoration of Singapore's 56th National Day celebrations.
Taking place from 24 July – 8 August 2021, join the first-ever nationwide non-competitive, virtual sports carnival in Singapore. Be rewarded for discovering and attempting up to 10 different sports with fun challenges to complete as an individual, or safely and virtually with your friends and family!
In addition, Decathlon will be supporting SportCares – an initiative by Sport Singapore – in hopes of spreading love through sports this coming month. Decathlon will be giving out 30 free tickets to enable youths from low-income families to discover the love for sports at Decathlon Sports Fest 2021.
Sport Challenges
From 24 July to 6 August, dust off your running shoes and reinstall your tracking app, or the recommended MyRaceGate app (Apple, Android).
If you are up for more challenges, deck out in full Decathlon apparel, scan the respective QR code and upload your photos to stand a chance to walk away with a $25 Decathlon gift card.
5.6km Virtual Run
Get those muscles pumping again and hit the tracks for an easy breezy 5.6km run in commemoration of Singapore's 56th birthday! Run on your own or in pairs for this virtual run.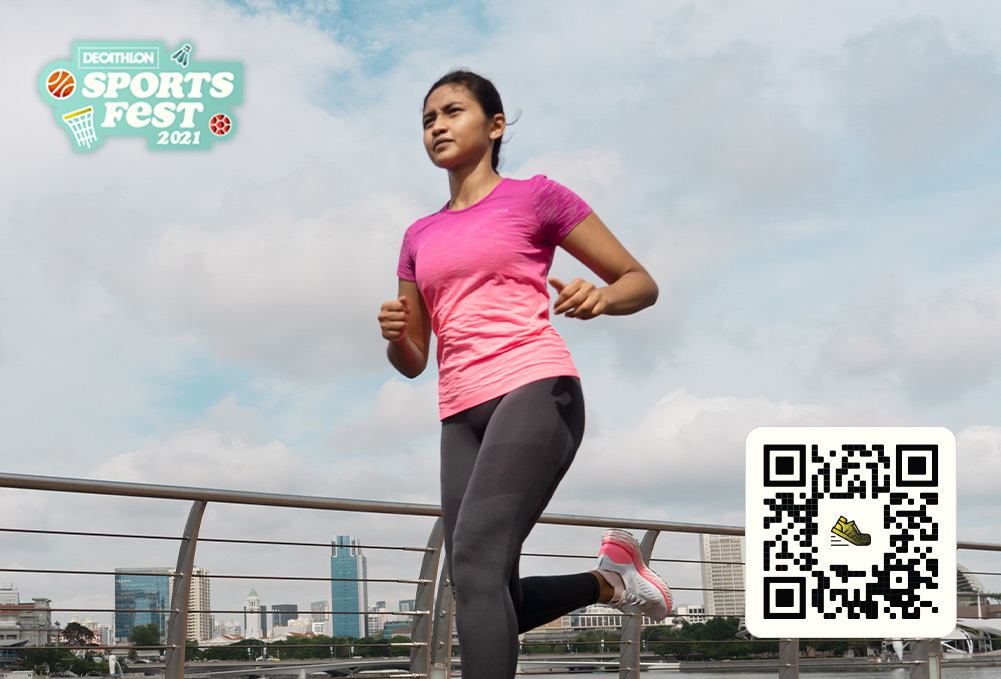 HIIT Sessions
For a more rewarding experience, partake in the trivia question at the end of each HIIT session to win a 1-week gym pass with the store's partners from The Ring Box Community, Grityard and The Faculty worth up to $150 per week. The fastest answer gets the prize!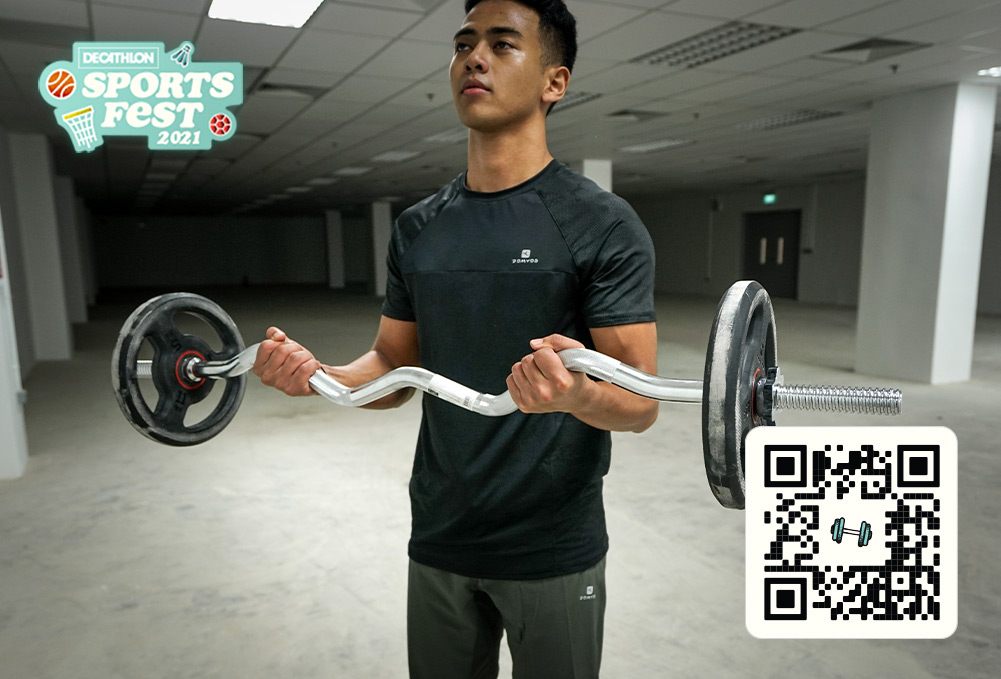 Yoga Sessions
Get your yoga mat ready and tune in to classes including Yoga For Runners, Gentle Flow, Yoga Basics: Strength and Mobility and Yoga Basics: Stretch and Relax. Don't forget to strike a pose as you could be among the top seven participants with the most creative yoga pose to win a $25 Decathlon Gift Card.
Wheel Around Singapore
Invoke your inner skater boys and girls and spin on your inline skates, roller skates, skateboards, or longboards as we cruise around Decathlon's little red dot.
From 26 July till 1 August, go solo or tag your friends as you visit five landmarks – Decathlon Orchard, National Museum of Singapore, Fort Canning Lighthouse, Merlion and Fountain of Wealth.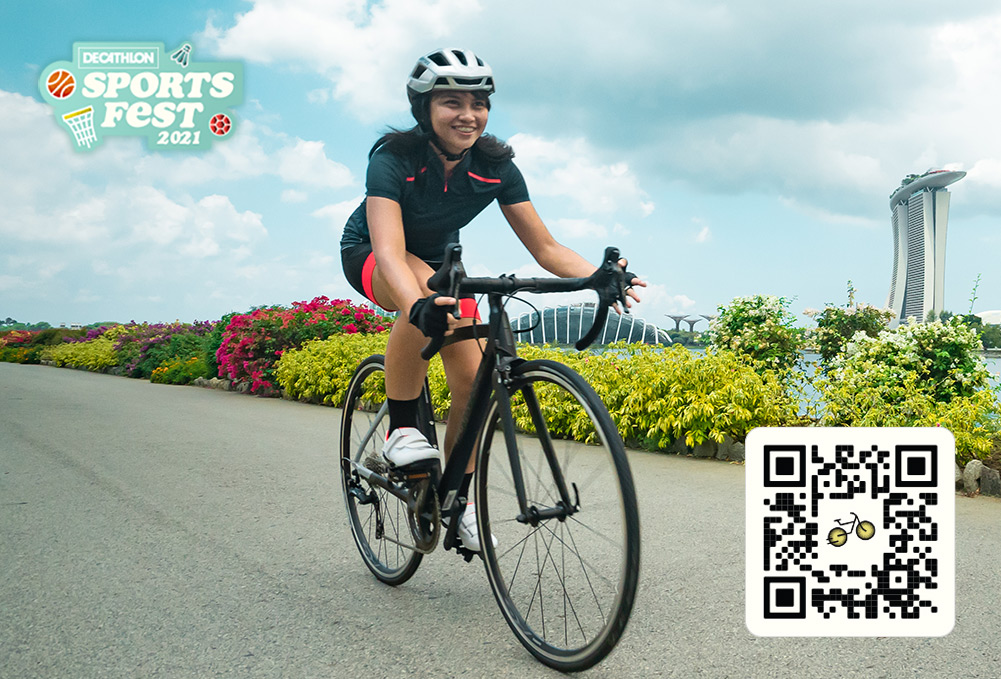 Plan your route well to stand a chance to win some cash prizes for the shortest and most efficient route!
Check out these six landmarks in a day:
Decathlon Singapore Lab
Decathlon Bedok
Bedok Jetty
Singapore Flyer
Decathlon Tiong Bahru
Botanic Gardens
Snap a photo of yourself at each landmark to complete the challenge. If that's not enough of a challenge for you, up the ante and design the shortest route across the six landmarks. Top three teams or individuals to complete all six landmarks in the shortest distance will win a $200 Decathlon gift card.
SG56 Challenges
Decathlon is also incorporating some of the nation's most loved sports – football, basketball, badminton and swimming.
From 31 July to 6 August, participate in some fun challenges that you can complete alone, or with a friend. Remember, 56 is the magic number! For additional rewards, put your own spin on the challenge and share it through photos to stand a chance to win a $25 Decathlon gift card.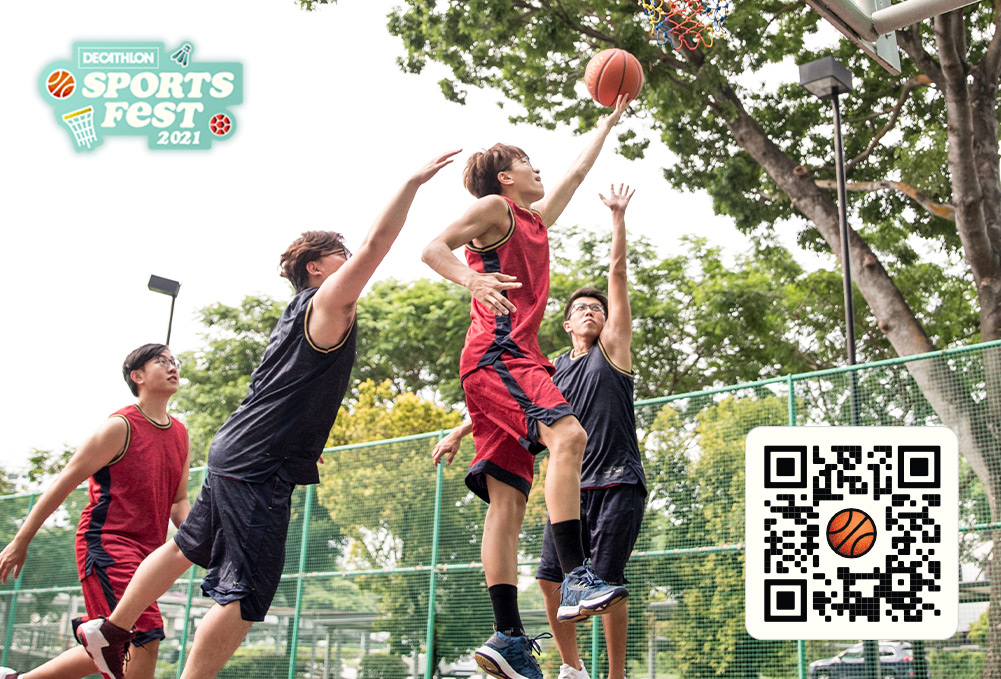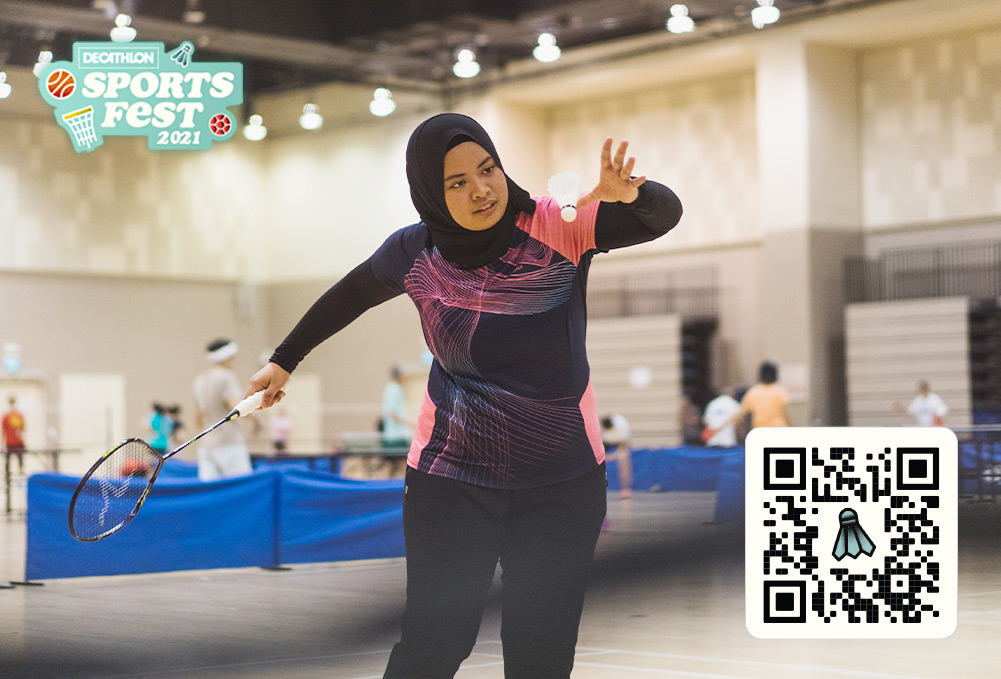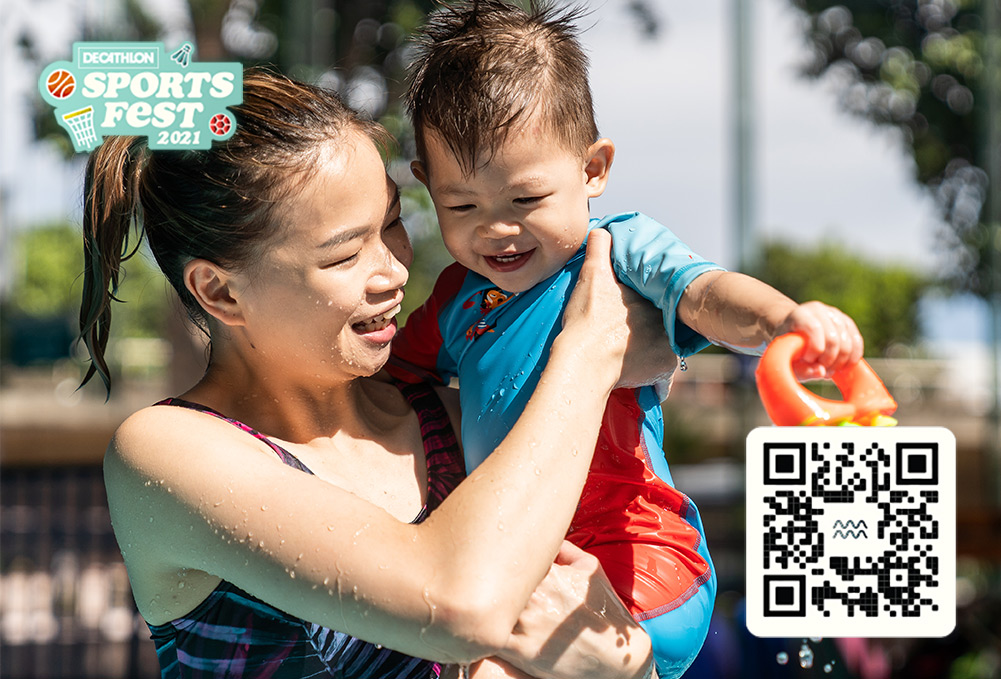 Store-to-Store Walkathon
To end off the 2-week long challenge with a bang, take part in Store-to-Store Walkathon on 7 or 8 August.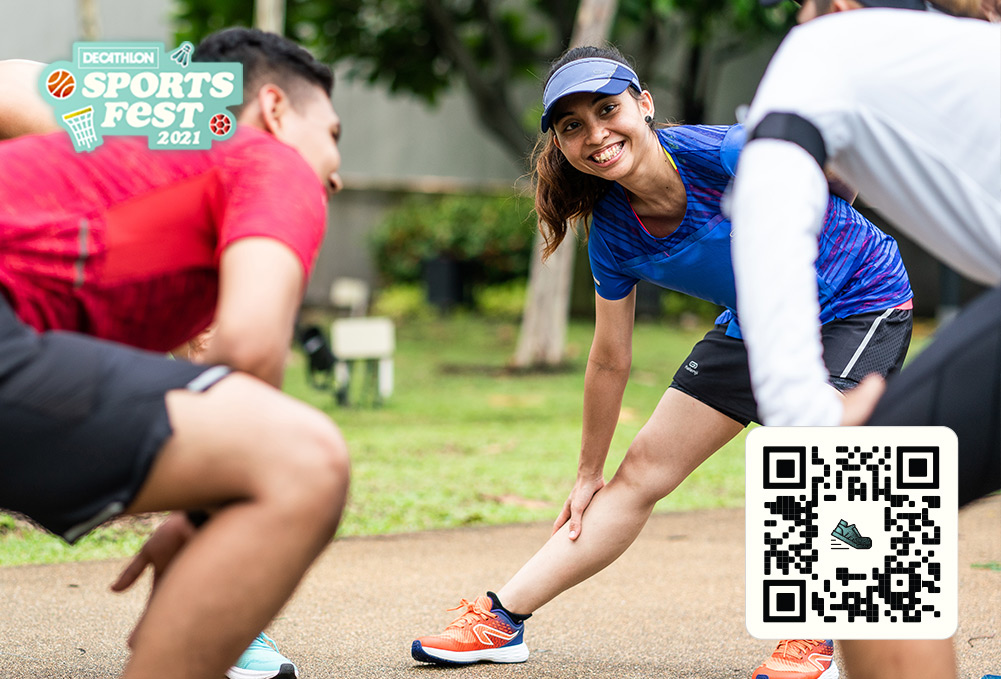 Choose from one of four routes, between Decathlon Orchard to Decathlon Singapore Lab (10km) or Decathlon Bedok to Decathlon Singapore Lab (6.5km), snap photos as keepsakes and for IG boasting rights. Remember to use the hashtags #DecathlonSG #DSF2021.
In the spirit of National Day, deck out in red & white Decathlon apparel during your walkathon and upload a photo of yourself with the unique in-store photo backdrops and stand a chance to win a $25 Decathlon gift card.
Event Pack and Entitlement
Kickstart your sports exploration by signing up for Decathlon Sports Fest 2021. Registration starts from 18 June till 23 July and all successful sign-ups will be entitled to an exclusive Event Pack which includes an event t-shirt and a fitness bag.
Event passes will be retailing at $20 each from 12 July till 23 July.
Early bird passes are available from 18 June till 11 July at only $18. Early bird registration is now open here. Even better, share the love for sports and rope in a friend to sign up as a pair to enjoy two event passes at only $32.
Upon completion of the event, participants will be rewarded with a Finisher's Pack of either Bronze, Silver or Gold tiering, based on the number of challenges completed during the Decathlon Sports Fest 2021.
Sport Starter Kits
Drop by any of the 13 outlets around Singapore to shop or online to get your gears ready for Decathlon Sports Fest 2021. If you are unsure of what to get, have no fear as Decathlon has curated 27 exclusive sports starter kits for those who are beginners in sports or would like to discover new sports!
Prices range from $40 to $402, there's something for everyone at every budget.
Please visit here for more information on event details and safety precautions.