Do you still have your old toys? Before you donate them, give them away or throw them out, you might want to give them a second look because you might be able to make some money with them. Here are some toys from your childhood that could be worth a lot of money today.
Pokémon Cards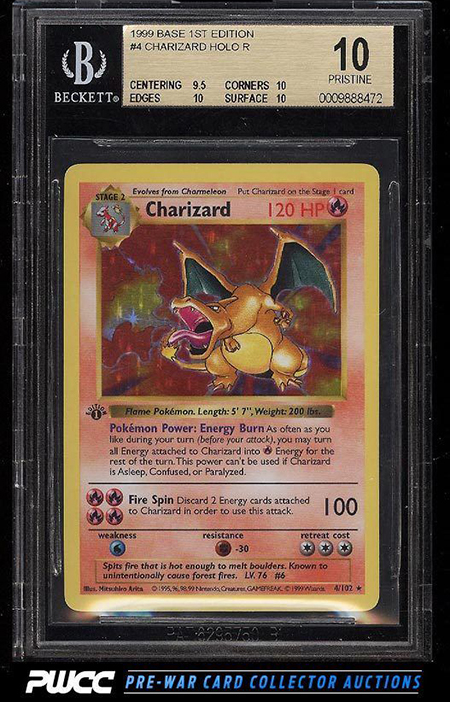 Obviously, not all of your old Pokémon cards will be worth a lot today. However, there are some cards that are worth a lot, such as the first edition Charizard hologram card from 1999. This card is reportedly worth US$55,650 (S$77,135) since there are only 120 of them in existence, while this holographic misprint of Mewtwo is worth US$11,997 (S$16,615).
Polly Pocket
Every 90's girl had a collection of Polly Pocket. Well, today, vintage versions can cost quite a lot. The 1992 BlueBird Polly Pocket, for example, is worth USD3,344 (S$4,631).
Nintendo Video Games
If you still have mint condition copies of Nintendo video games, then you could have something valuable in your midst. A 1989 mint copy of 'Castlevania III: Dracula's Curse', for example, can go for as much as US$7,000 (S$9,703), while a Super Mario Bros can go for US$8,000 (S$11,084).
Teenage Mutant Ninja Turtles Action Figures
If you're an 80's or 90's kid, you've probably played with Teenage Mutant Ninja Turtles action figures at the peak of their popularity. If you are one of the rare kids who decided not to remove them from their boxes, though, you should know that these action figures could be worth as much as US$5,000 (S$6,929) today.
Vintage LEGO Sets
If you were a fan of LEGO as a kid, you might have some sets lying around that could be worth a lot of money now. The Lego Technic Expert Builder Motorcycle from 1980, which is quite hard to find nowadays, can go for US$1,675 (S$2,321).
TY Beanie Babies
TY beanie babies were all the rage in the 90's. What you might not know is that some of these cute plushies are worth quite a lot nowadays. 1996's Claude the Crab, for example, currently goes for US$5,000 (S$6,930).
Transformers Action Figures
Transformers action figures may also go for a hefty price with a vintage Optimus Prime even going for as high as USD2,800 (S$3,880).
Magic: The Gathering Cards
If you were (or still are) addicted to playing Magic: The Gathering, you probably already know by now that some MTG cards are worth a pricey sum. You probably also already predicted this from the time you started playing and have taken care of your cards since then. One of the most expensive cards at the moment is the Black Lotus alpha deck card, which can go for as high as US$400,000 (S$554,322).
Hot Wheels
Did you love Hot Wheels back in the day? I was one of those kids who didn't remove the cars from their boxes; I just liked looking at them. If you're the same, you should check out which cars you have. The 1995 Treasure Hunt '67 Camaro, for example, currently goes for US$1,200 (S$1,663) online.
VHS Tapes
Although technically not a "toy", most of us had a VHS collection of Disney movies back in the day. Well, the Beauty and the Beast Black Diamond VHS tape is surprisingly valuable at the moment going for US$200 (S$277).
Furby
Remember the Furby? It was the cutest and most advanced toy of my childhood at the time. Today, an unopened Furby from 1998 goes for US$900 (S$1,246).
Monopoly
Do you have a vintage version of this beloved board game? The cloth version of this game once sold for US$146,500 (S$202,887), but even more mainstream vintage versions of Monopoly can go for as high as USD3,125 (S$4,328).
Barbie Dolls
Barbie dolls may have gone through several makeovers through the years, but the classic 1959 Barbie can go from US$8,000 (S$11,079) to USD23,000 (S$31,853).
Pez Dispensers
There are a ton of Pez dispensers in the market, but what you might not know is that the vintage ones are worth quite a lot with some of them going for as much as US$4,500 (S$6,232). The 1982 Astronaut B is known to be the most valuable one because only two of them were made and it sold online for US$32,205 (S$44,601) back in 2006.
McDonald's Happy Meal Toys
Although Happy Meal toys from the 90's may not cost a lot on their own, having a huge collection of it could get you several hundred dollars if you sell them in bulk online.
It literally pays to take care of your toys. Which of these playthings do you still have in your possession?