Scoot announces the removal of payment processing fees globally for all bookings made on its direct channels, offering customers even greater value with immediate effect.
The payment processing fee is a convenience fee applied during the payment process to support the implementation and advancement of the payment infrastructure, and for the continuous maintenance of a secure payment environment.
The evolution of payment systems over the years has helped to significantly defray the associated costs required to support and maintain the payment infrastructure.
From March 2018, Scoot has progressively removed payment processing fees in selected markets, beginning with Europe. More recently, in August 2019, the fees for selected local payment methods, including AXS (for customers in Singapore) and Konbini (for customers in Japan), were removed.
Momo, an e-wallet and mobile payment app launched in end August 2019 for customers in Vietnam, also has zero payment processing fees.
Scoot currently offers a comprehensive range of payment options across its network of 67 cities in 17 countries and territories: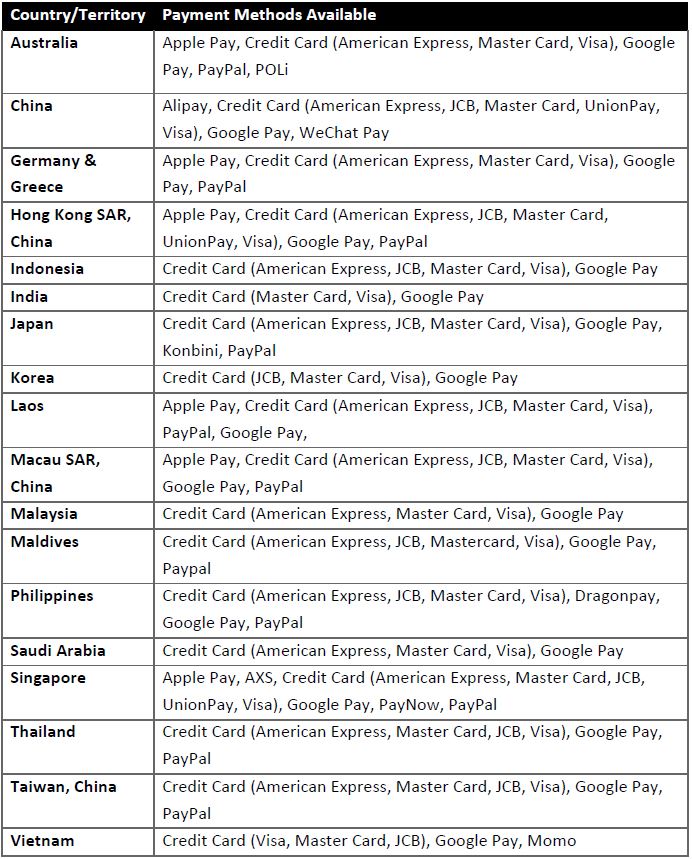 For more info, visit here.