OSIM announces its latest massage chair – OSIM uDivine V. Designed for a new generation of hustlers who aspires to dream big, breaks boundaries and lives life to its fullest, the uDivine V brings a new world of dream-like rejuvenation through cutting-edge massage technologies all melded into one single massage chair.
To mark the launch of the Dream Series, OSIM is thrilled to introduce Singaporean multihyphenated success JJ Lin, as the global ambassador of uDivine V.
OSIM uDivine V
"Comfort, Care, Capability, Contentment and Colours" are the new 5Cs uDivine V is offering to the go-getters of the generation.
V Hand Technology with 720° Roller Balls
Emulating the skilful techniques and flexibility of a masseuse' hands for a realistic grip. The 720° Roller Balls rotate 360° in both directions, rolling along contours of the body, rubbing down to every bit of the tired muscles, elevating your pleasure and satisfaction to the next level.
4-Hand Massage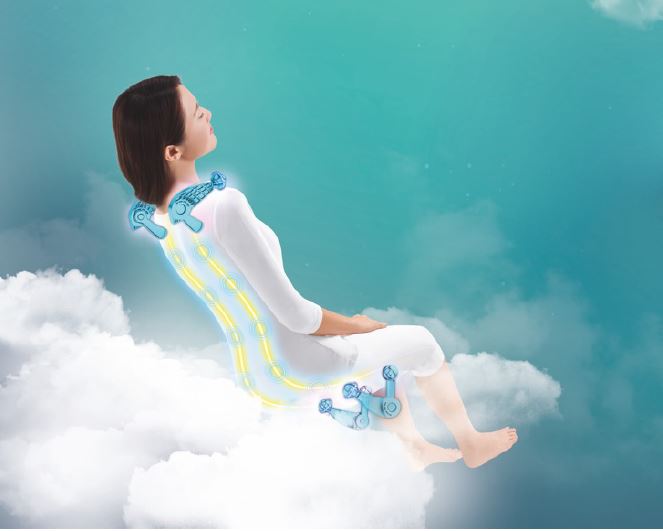 Modelled after the highly coveted synchronised 4 hand massages by a luxurious spa, rejuvenating the upper and lower parts of the body, giving an amazing feeling of relaxation, easiness and inner tranquillity. Designed for the utmost of comfort, pleasure and self-care.
Intelligent Auto Shoulder Detection Feature
Ensures personalised massages based on varying height and built of every individual. Users can also regularly enjoy an ever-expanding suite of new massage programs and elevate their massage experience, by simply downloading and synchronising the new massage programs to the chair with the OSIM uDivine V app.
4 new massage programs are made available for download:
uDivine V Signature – Signature V hold massage for a satisfying full-body enjoyment
Sleep – Head-to-toe gentle pampering to unwind and relax the body & mind
Energise – Invigorating massage to stimulate and rejuvenate the body & mind
Deep Tissue – Intense massage pressure to relieve body tension and knots
Limitless Massage Combinations
The chair offers head-to-toe-care for complete relaxation in different massage intensities, massage techniques and roller positions, providing endless massage combinations via the manual massage settings.
Personalised massage attained at best, recline the uDivine V to the preferred angle or adjust the expandable side panels and extendable foot massager to suit different body physiques within the family.
Special Eye Massager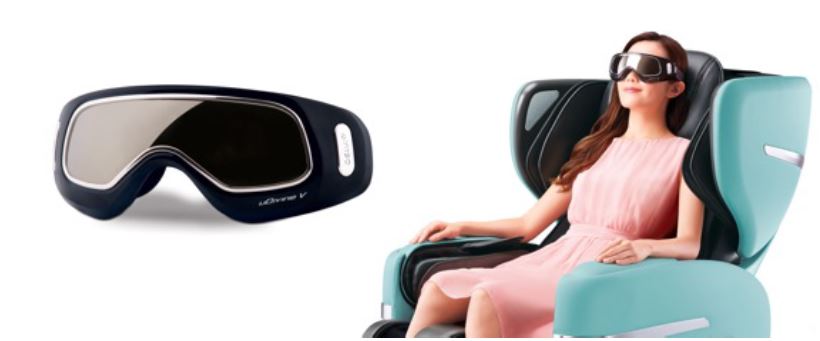 The immense usage of digital electronic devices often leaves strains and fatigue on our eyes, and could now be relieved with a substantial eye massage by the eye massager that comes with the uDivine V. This can be done concurrently while you enjoy a head-to-toe full body massage session.
The uDivine V also comes with soothing warmth on the back that helps loosen stiff muscles and joints.
Immersive Sound Quality with in-built speakers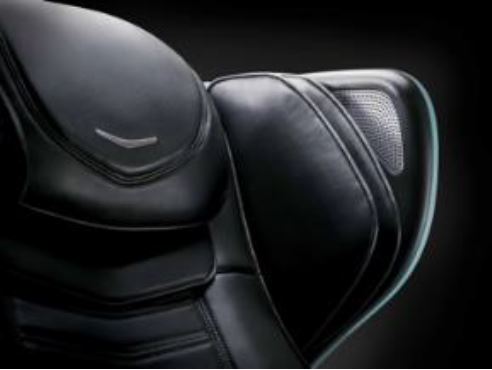 The in-built speakers allow users to indulge in a massage accompanied by melodious music. You can choose to play from your favourite playlist or from the OSIM Music Library that is specially created for you to relax as you indulge in the full body massage by the OSIM uDivine V.
Smart Safety Features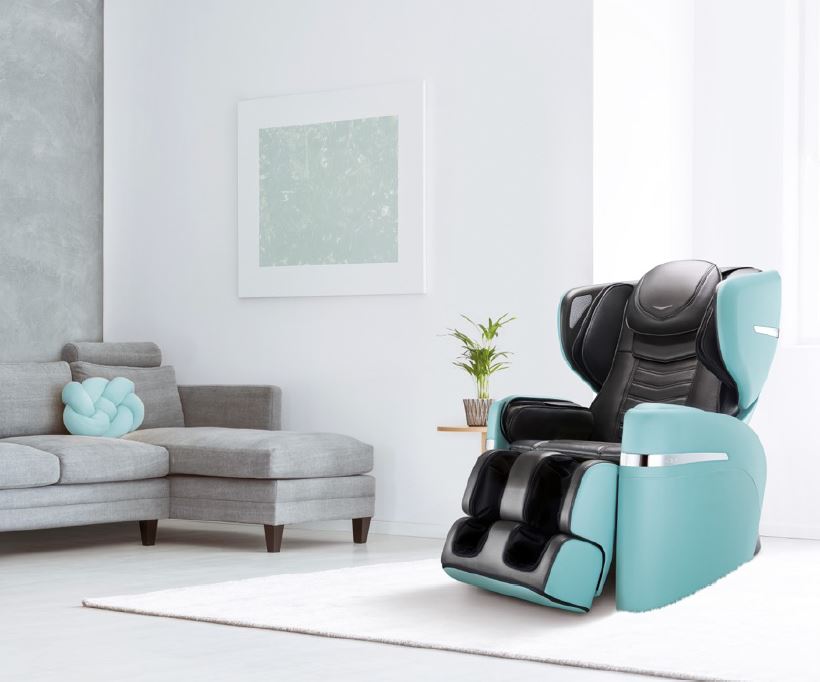 The OSIM uDivine V is equipped with smart safety sensors to prevent mechanisms from overheating, and should the sensors detect objects that are in the way when reclining, the moving parts such as the backrest and the footrest will come to a halt to ensure the safety of the user as well as young children or pets in the house.
OSIM uDivine V Price
OSIM uDivine V comes in 5 vibrant colours, Blue, Yellow, Purple, Copper and Grey.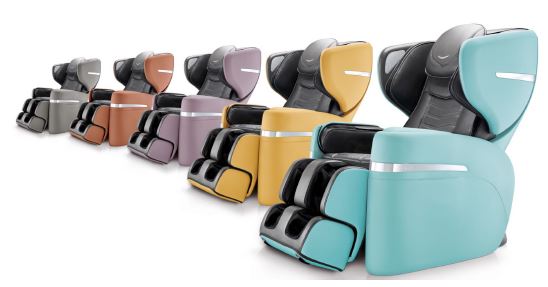 Preview Promotion price at $3,599.00 (36 months instalment plan available from $99 per month) from now till 27 October 2019 (UP $4999).