The F&B offerings at Capitol Singapore has undergone a fair bit of changes since the opening of The Capitol Kempinski Hotel Singapore. The open F&B area near Capitol Theatres now houses Arcade @ The Capitol Kempinski, an extension of the hotel, housing a series of dining establishments conceptualised with close tie-ins to the hotel's past and the iconic Capitol Theatre.
These include Berthold Delikatessen, named after hotel founder Berthold Kempinski, a European-style café that serves German delicatessen alongside coffee; Frieda German restaurant, named after the daughter of Berthold and wife Helene; The Capitol Milk Bar, a modern day reincarnation of the iconic Magnolia Snack Bar from the 1960s and Thai restaurant, Chalerm Thai.
La Scala Ristorante, a classic Italian dining outpost complete with its own brick-fire oven, is the latest addition. An upcoming dining concept, El Teatro Tapas, a Spanish place for tapas, paellas and cocktails will complete the full F&B offerings when it opens.
Taking its name from the La Scala Opera House in Milan, the world-renowned theatre inaugurated in 1778 and is today considered one of the most important and beautiful opera theatres, La Scala Ristorante seeks to bring the tastes, sights and sounds of a buzzing Italian summer's day to The Capitol Kempinski with a wholesome Italian menu, prepared in traditional style.
This slideshow requires JavaScript.
At La Scala Ristorante, the perfect start to a culinary journey with the restaurant is their Burratina & Pomodorini ($18), a small burrata served with rocket salad and sweet cherry tomato with basil and chef's dressing.
For the main, savour their Traditional Lasagna ($22) which takes the traditional route as a casserole of classic Italian meat ragout and sheet pasta.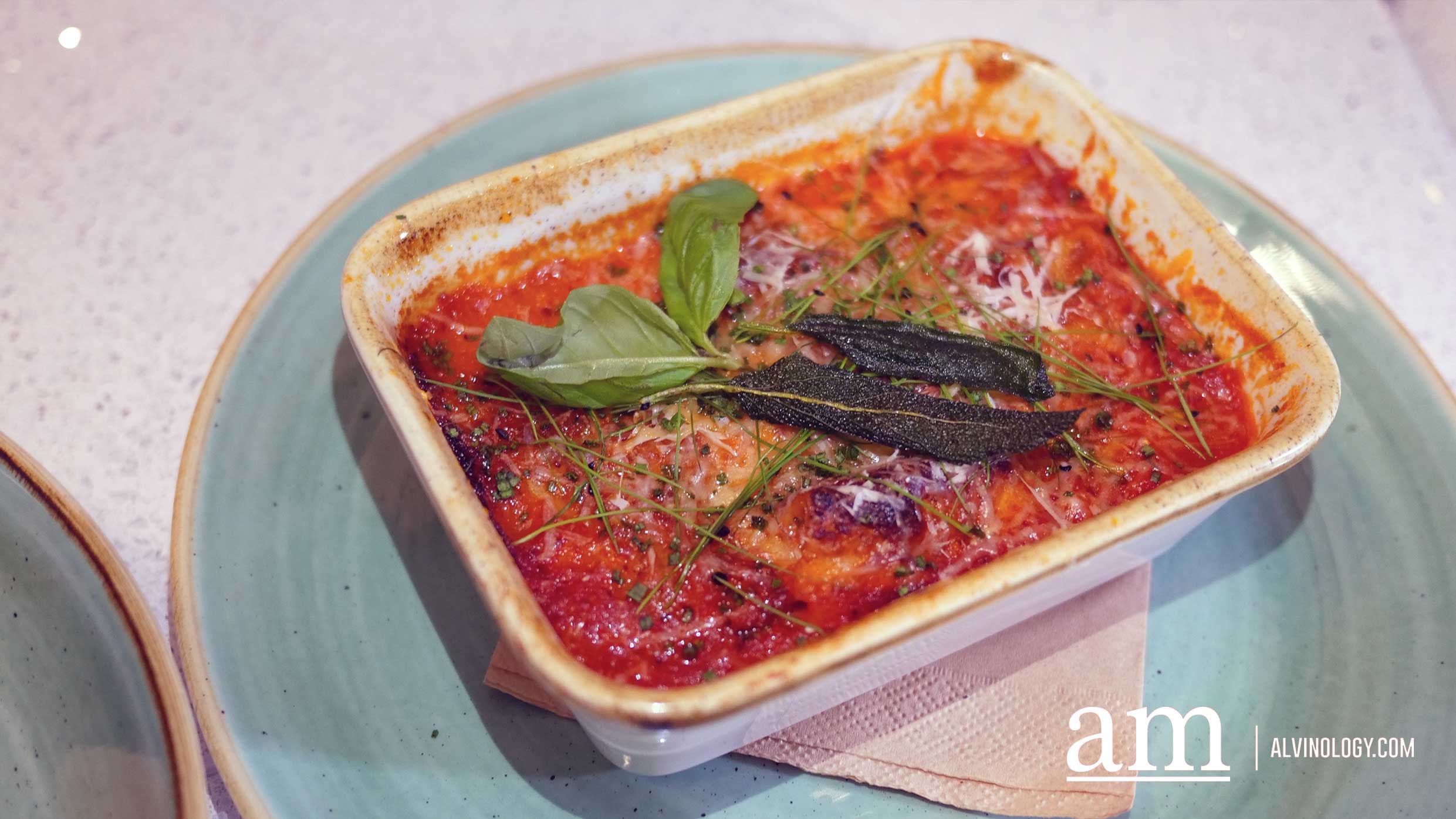 Alternatively, you can also try their Linguini Nero di Mare ($26), a silky squid ink pasta cooked with mussels, squid, clams, prawns and crayfish in rich tomato sauce.
To try something from their brick-fire oven, a must-order would be the Pizza Calabrese ($26), a classic thin crust pizza from the Calabria region of Italy topped with simple tomato sauce made ravishing with mozzarella, pepperoni salami, roasted black olives and sun-dried tomatoes.
For desserts, the restaurant's recommendations are to try the traditional Tiramisu ($14), a homemade tiramisu bathed in Amaretto Kahlua reduction or the Mini Cannoli Siciliani ($14), a serving of crunchy shell cannoli filled with sweet ricotta and candied fruit chocolate bits. I would go for the latter, just because it requires much more work to prepare and is generally a rarer find in dessert menus.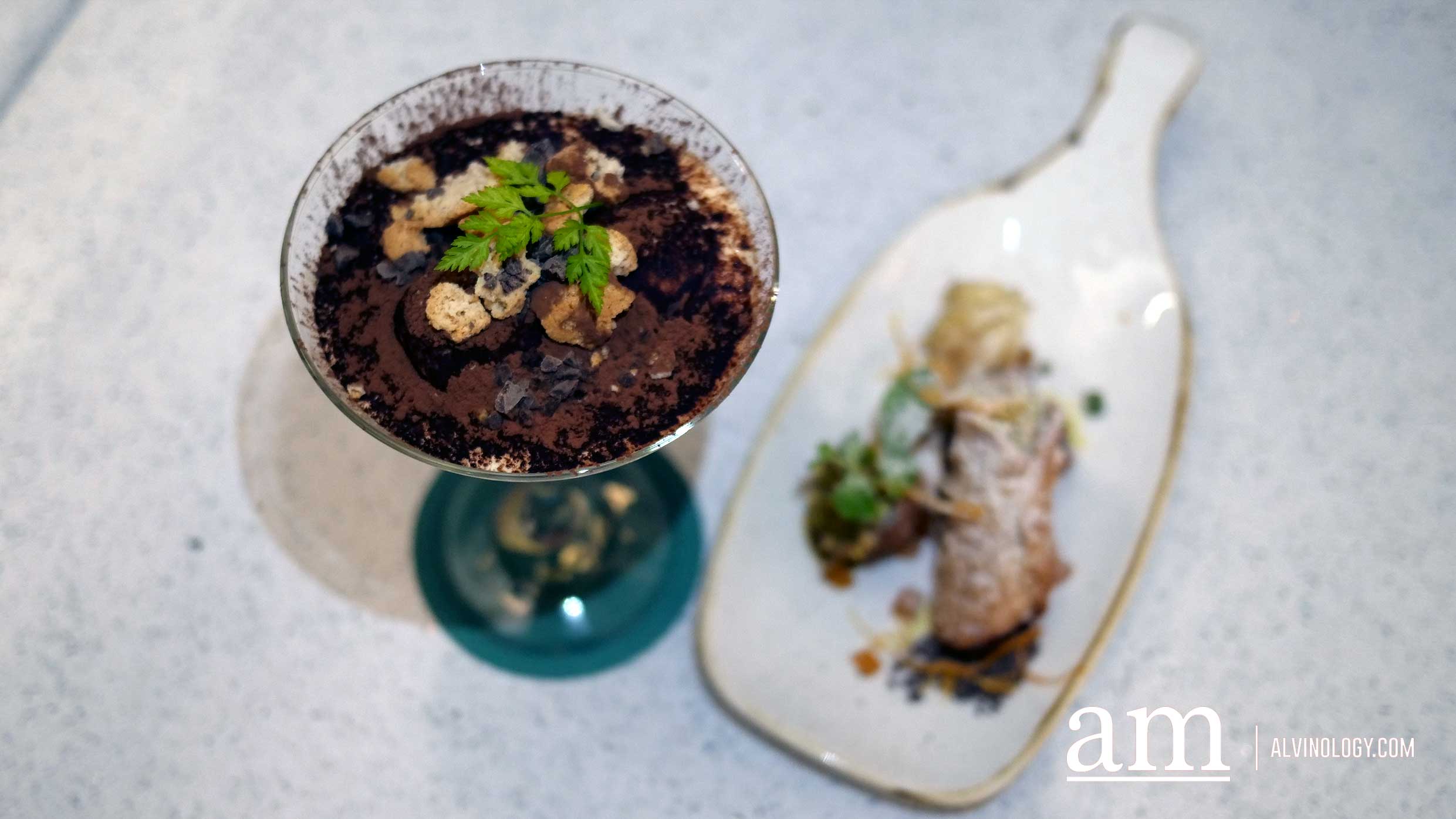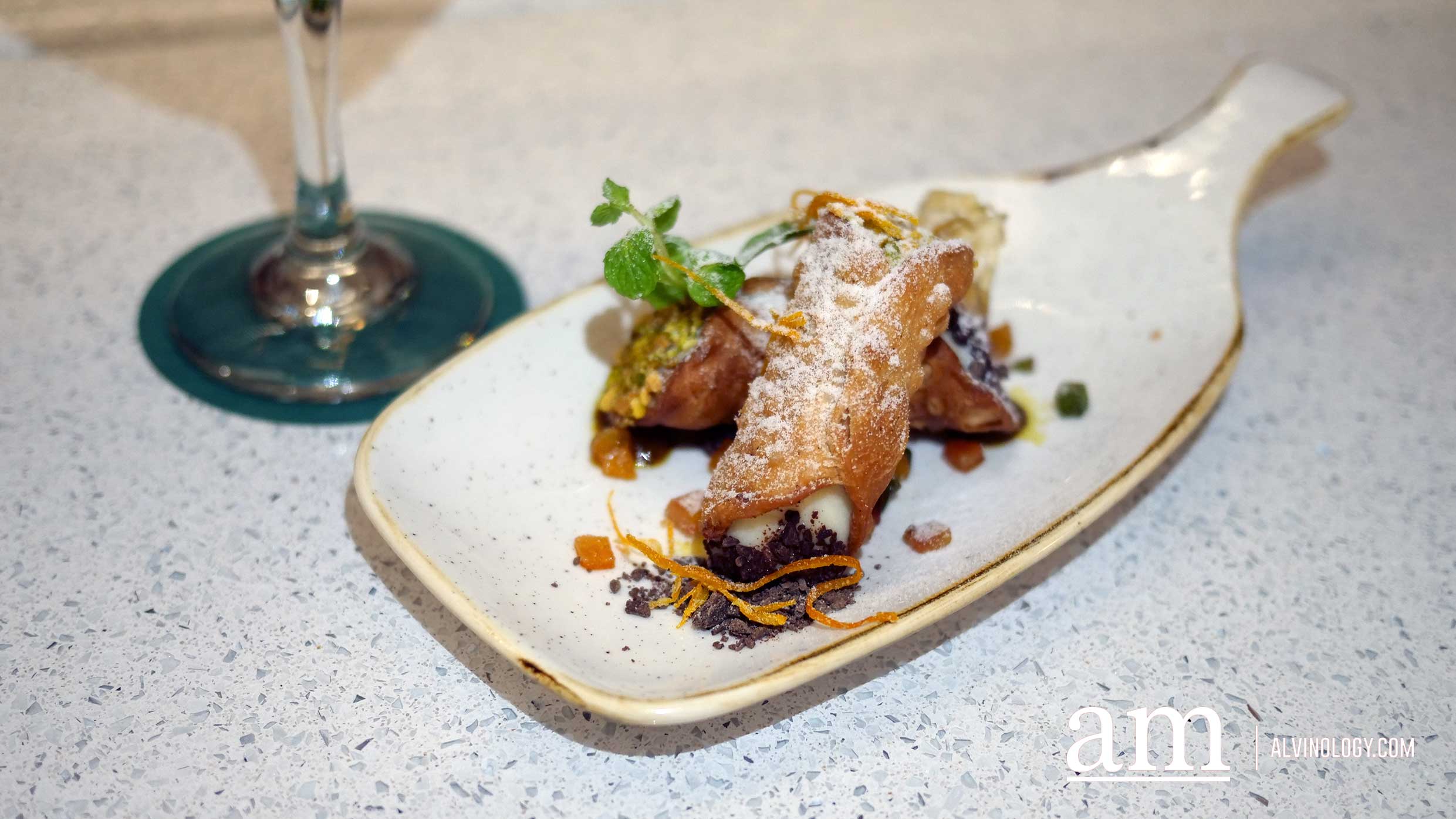 Address:
Arcade @ The Capitol Kempinski. 13 Stamford Road, Singapore 178906
 A la Carte Menu | Lunch Set Menu
Email: [email protected]
Telephone:+65 67156877
Opening hours:
Lunch: Mon – Sun 11:30 – 14:30
Dinner: Mon – Sun 18:00 – 22:30