The 10-day countdown to Formula 1 Singapore Airlines Singapore Grand Prix 2019 starts today! Apart from the star-studded entertainment line-up at the Marina Bay Street Circuit itself, there are tons of other activities that you can enjoy over the race weekend, and here's one you should definitely check out.
DZ Engineering SRL, the official provider of Race Track Lighting and Race Communication Systems for F1, will be holding a photography exhibition titled "Everything is illuminated" at The Arts House from 19 to 22 September 2019, Thursday to Sunday.
DRZ Engineering and Dino Zoli Foundation's joint exhibition, "Everything is illuminated"
As its third event jointly organised with the Dino Zoli Foundation, an Italian-run foundation dedicated to sustaining and promoting Italian culture globally, the exhibition will showcase 12 historical UNESCO and contemporary sites in Italy illuminated by DZ Engineering.
Witness the beauty of archaeological ruins through the lenses of 6 talented Italian photographers—Alessandra Baldoni, Luca Gilli, Cosmo Laera, Luca Marianaccio, Lucrezia Roda, and Pio Tarantini—and admire contemporary culture on an artistic level.
Alessandra Baldoni (1976), Mausoleo di Galla Placidia (prima metà V sec DC), Ravenna, photo 2019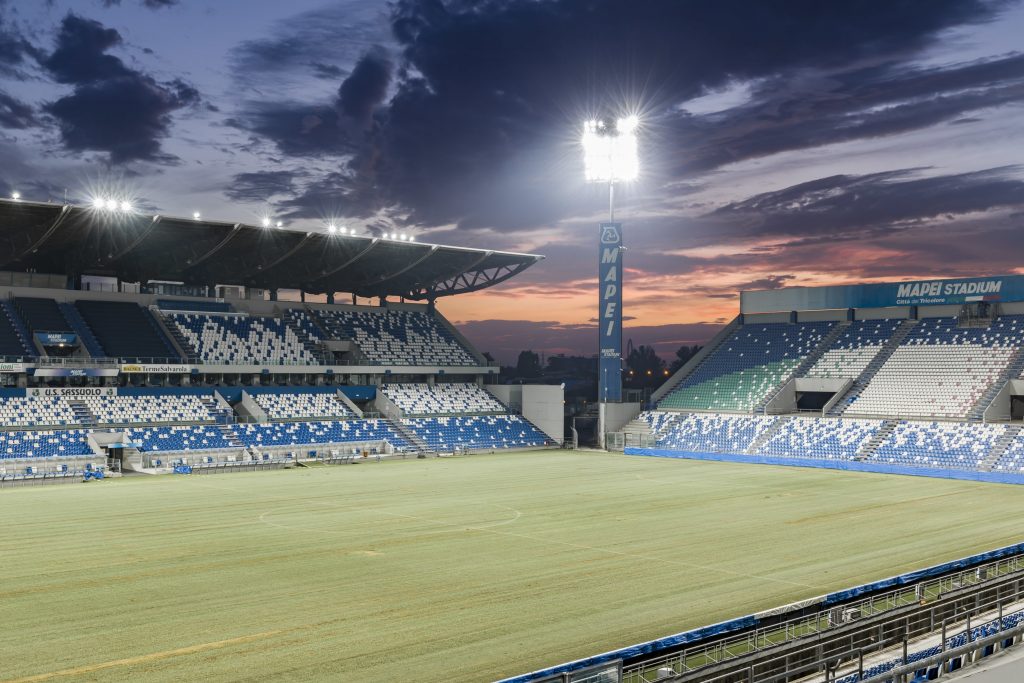 Luca Gilli (1965), Stadio Mapei (1994), Reggio Emilia, photo 2019
Cosmo Laera (1962), Bastione di Santa Scolastica (XVI sec.), Bari, photo 2019
Luca Marianaccio (1986), Autodromo di Vallelunga (XXI sec), Roma, photo 2019
Lucrezia Roda (1992), Porto (dal I sec AC), Ravenna, photo 2019
Pio Tarantini (1950), Chiesa Santa Maria Maddalena (seconda metà XVIII sec.), Uggiano, photo 2019
"Everything is illuminated" will also highlight DZ Engineering's past lighting projects on iconic landmarks in Singapore with photographs shot by Jarno Zaffelli, a veteran Italian track designer. These include City Hall and Supreme Court, Esplanade, Gardens By The Bay, and the flagship store of Dolce&Gabbana at ION Orchard.
Esplanade – Theatres by the Bay
National Gallery Singapore
The original team from DZ Engineering which worked on the very first Singapore F1 event in September 2008 has been commissioned as the in-charge for the Race Track Lighting and Race Communication Systems every year since then.
"We are proud to play a role in making the Formula 1 Singapore Grand Prix a great success again. It has always been our greatest privilege to provide tailor lighting solutions and installations for Singapore, like what we do in Italy," says Roberto Grilli, General Manager of DZ Engineering.
"To shed light on what goes on behind the scenes for each event and to showcase the importance of full-turn-key solutions not just for Motorsport, we hope that the art exhibition will be able to tell a story to audiences and illustrate how lighting makes a difference in bringing various landmarks, from cathedrals to historic buildings, from football stadiums to international racing circuits, from harbours to industrial areas, to life."
Date: 19 – 22 September 2019, Thursday to Sunday
Time: 10am – 10pm
Address: Gallery II, The Arts House, 1 Old Parliament Ln, Singapore 179429
Admission: Free for public 
*This exhibition preview will be held in Singapore, and subsequently the full exhibition curated by Gigliola Foschi and Nadia Stefanel will be in Italy from 26 October to 19 January 2020.