"What cheese can never be yours? Nacho Cheese." No, this isn't a joke from a wisecracking comedian, but a robot named Sophia when she was a guest on Jimmy Fallon's Tonight show.
The world's most famous humanoid robot Sophia first made her appearance in 2016 as the brainchild of Hong Kong based company Hanson Robotics Limited. She wowed the world with her ability to express a wide range of human emotions just like us, through facial expressions and gestures. She has a sense of humour and is also able to engage in conversations. Since then, Sophia has been part of many high-profile interviews and was even awarded citizenship by the Saudi Arabia government in 2017.
Sophia recently graced our shores and chose The Capitol Kempinski Hotel Singapore for her stay here. 
On the evening of July 24, Class 95 radio DJ duo Muttons, Vernon A and Justin Ang acted as hosts, introducing her to various buildings and restaurants in the area. They started with the landmark hotel that she's staying in, the legendary Capitol Theatre and the dining options at Arcade @ The Capitol Kempinski.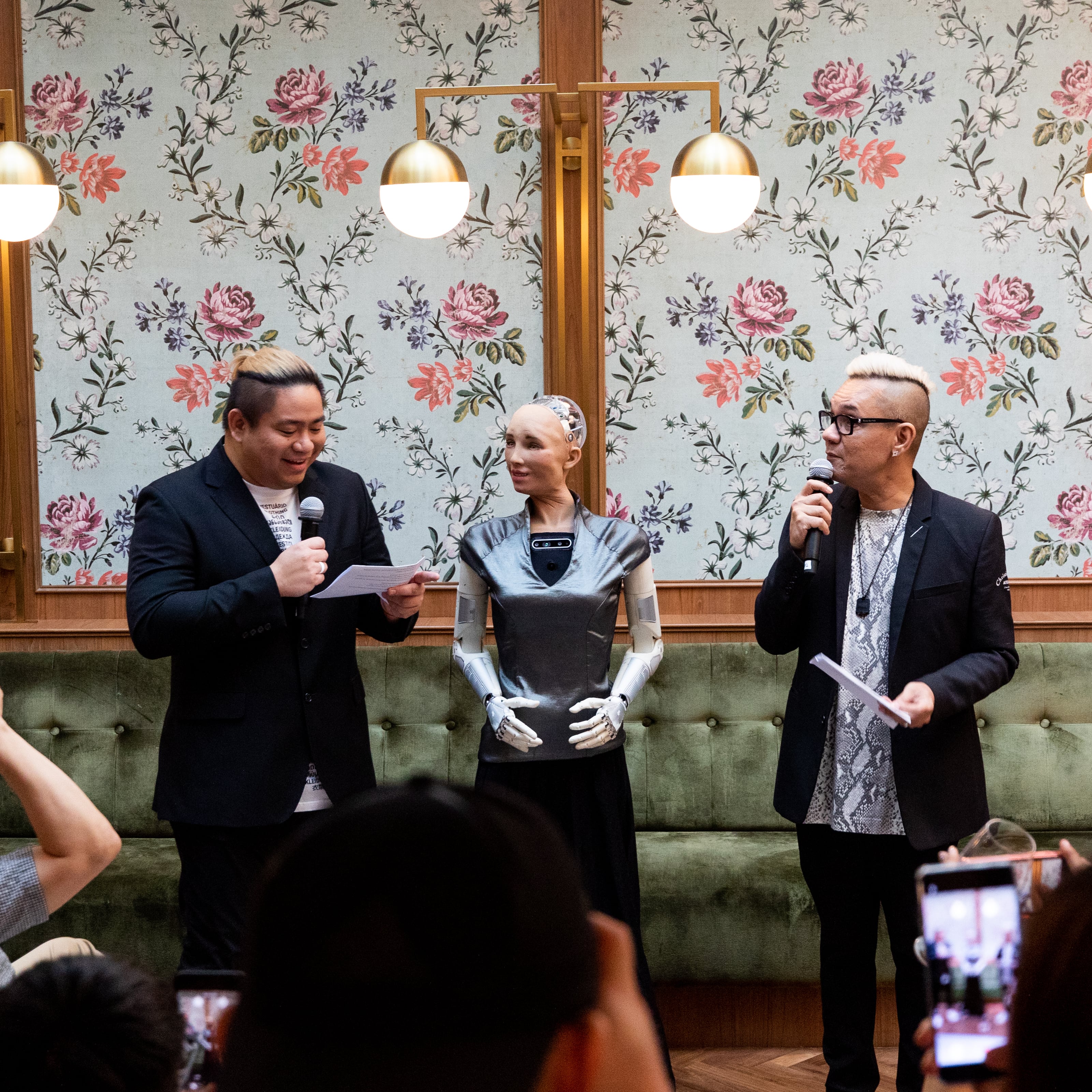 One of the things that caught Sophia's eye is the technological features of Capitol Theatre, a modern revamp of the Art Deco icon from the 1930s in the old Capitol Building. She seemed to be particularly impressed at how it could flatten out in minutes, transforming itself from an auditorium into a level-floored ballroom event space.
At the end of her tour at Capitol, Sophia also shared some poignant and interesting insights on how technology and new generation robots like herself can change the landscape of hospitality and Food and Beverage industries. 
The crazy advancement in technology, particularly Artificial Intelligence, these past few years have been exciting and it feels like humanity as a whole has reached a large milestone with the creation of Sophia back in 2016. How will the world change with the help and service of more new generation robots like Sophia? Guess we'll have to wait and see!