To celebrate #OurSingapore 54th Birthday and Bicentennial year, Grid Mobile data bundle just got Large-r!
Sign up for a Grid Mobile Plan for only $24.90 per month. The first 5,000 customers will get:
Upsized (X2) data bundle of 40GB
200 minutes outgoing calls
200 SMS
Free incoming calls
Free Caller ID.
Customers will also get 1GB of data roaming in Malaysia and a buddy SIM card with additional 1GB data, talk time and SMS — at no monthly cost. To make it even Large-r, Grid Mobile customers can enjoy an additional 200GB on their plan and additional 200GB on the free Buddy SIM for month of August!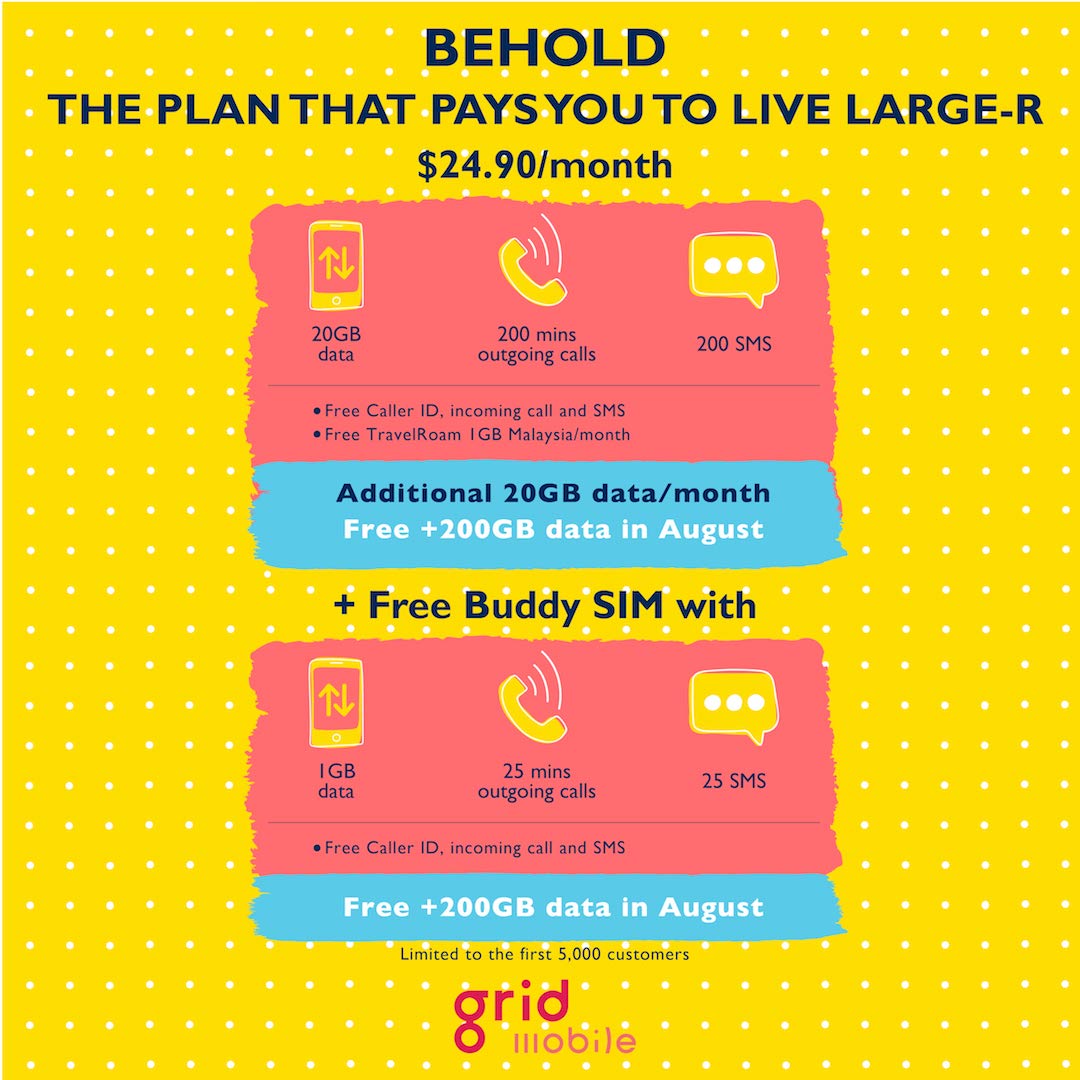 It is a double joy as Grid Mobile join the celebration of Singapore's Bicentennial year as an Official NDP 2019 Partner and with the offer of this exciting promotion!
This Grid Mobile promotion is available for sign up here starting today!