Reimagine and immerse in the rich cultural heritage of Kampong Glam as untold tales unfold through stories, music, performances and exhibitions at the Aliwal Arts Night Crawl.
Held for the seventh year, the annual multi-disciplinary arts festival organised by Aliwal Arts Centre presents a multi-sensory day (and night) for all. From story-telling tours, captivating performances, immersive workshops, thought-provoking exhibitions and a night market, there is a programme that brings you into your element as we discover new interpretations of Kampong Glam's past and present.
Event Details
Aliwal Arts Night Crawl takes place on Saturday, 13 July 2019 from 1 PM till 10 PM at Aliwal Arts Centre, 28 Aliwal Street, Singapore 199918 and Kampong Glam.
Registration is required for selected programmes here. Festival access is free, while selected programmes require pre-registration and fees.
Festival highlights include:
See and Hear the Kampong Glam Community
9 Lives Show – Nine local artists and designers use art and design to invoke conversations about co-existence and animal empathy.
Artist collective RSCLS will present LAPIS, a visual art experience that peels off the stories behind familiar names such as Haji and Aliwal.
Travel through 5,000 years of history with R for Resonance.
Ho Tzu Nyen's exhibition uses the latest imaging technologies of the Digital Age to tell the story of Southeast Asia's history and the relationship between technological progress and techniques of social stratification.
Sway with the music or experiment with your own approach at as:similation, an audible interactive exhibition and workshop by Evanturetime that tells of how native cultures get assimilated and gentrified in a commercial form
A Crop of Names – a multimedia installation that overlaps two speculative timelines – the past and the future.
Set off on a Trip of Epic Discoveries
Experience Kampong Glam through a walking trail In Search of the Gelam Tree.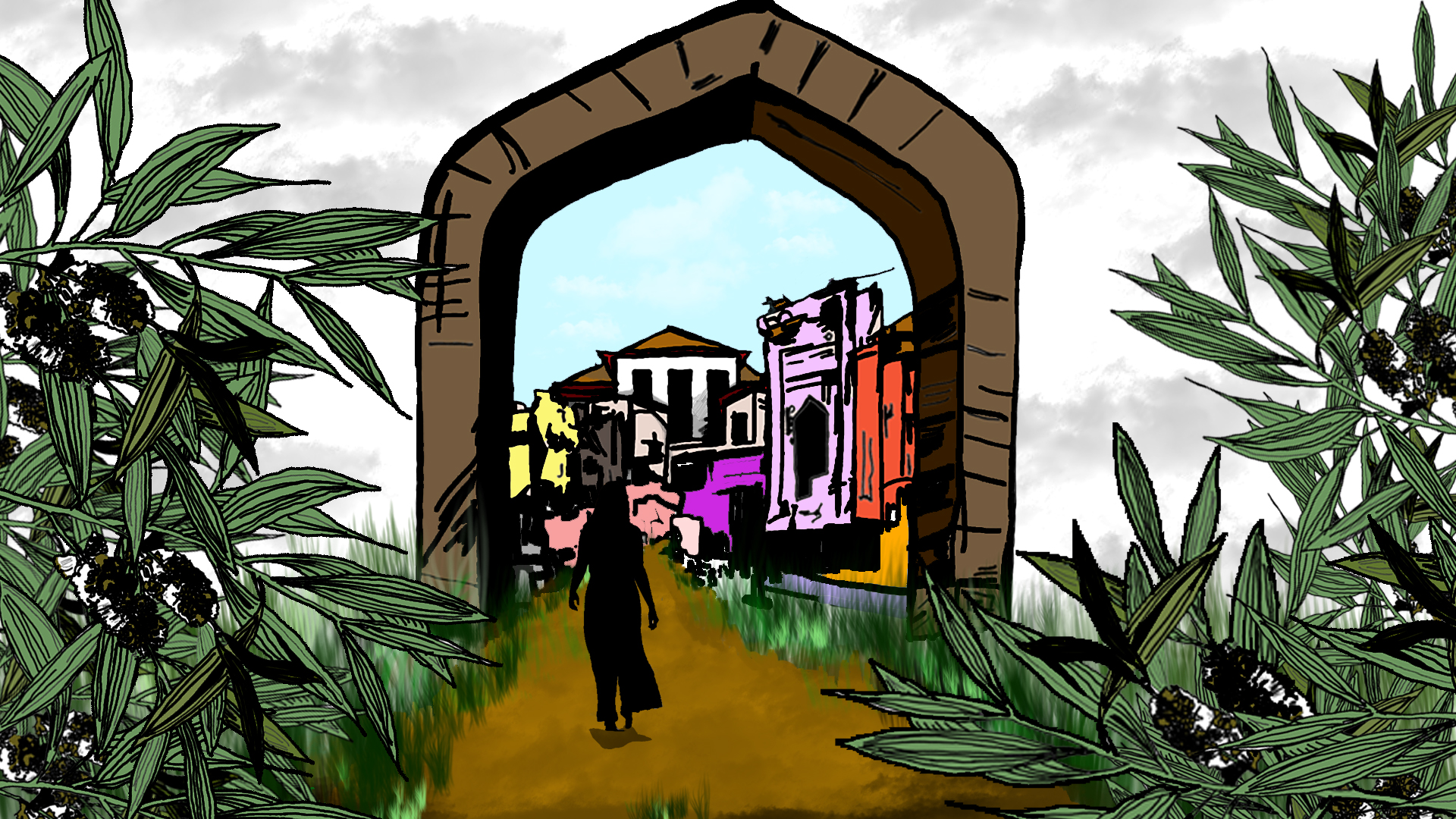 Master storyteller Kamini Ramachandran reimagines the precinct's aristocracy, merchants and ethnic communities as she leads curious explorers in search of clues with stories from folklore and history. Round off the expedition with a traditional feast in a secret location.
Let Imagination and Creativity Take Flight
Travel to an imaginary world and time where animals could talk to each other in The Story Tree, with a colouring activity for both adult and children participants. Let the Cards Speak is a guided storytelling session using story cards to invite participants to share their personal stories. Both workshops are presented by Moonshadow Stories.
Come and adopt one of the 9 Lives mini-cats and create your unique art pieces using wooden blocks.
Music, Poetry and More in Motion
Check out multi-disciplinary performances including Word Forward's Kampong Glam: Past, Present and Virtual, a live spoken word and music event with works from internationally based poets, singers and musicians.
NADI Singapura' s Rentak Kita presents an exciting performance as different types of Malay drums and percussions bring the rhythms of the Malayan Archipelago to life.
Other performances include Odyssey Dance Theatre's dance, Chance, that brings out the rich communal spirit in Kampong Glam, and a New Opera Recital by New Opera Singapore.
Inspired by R. Azmi's popular song, Kalau Datang Ke Singapura, Projek Ujong Tanjong will take audiences on a trip back in time with tunes and stories about Singapore back in the 50s.
Snag Artisanal Buys and Eats
The So Gelam Market will join Aliwal Arts Centre for one night only. From locally produced apparels to custom acrylic signages and illustrations, unique finds are waiting to be discovered. Satisfy your cravings with satay from Brown Palette and artisanal coffee and cakes from Good Coffee Please.
Embrace the unfamiliar with an eclectic mix of curated programmes that pay homage to the historic district with a nostalgic or contemporary take on tradition. For more information, please visit here.