The craze for Pokémon Go in Singapore is still heating up ever since it's release last month. If you are not sure about what Pokémon Go is, it is actually a location-based augmented reality mobile game developed by Niantic. In this free-to-play game, the player will throw Poké Balls to catch cute wild Pokémons, or monsters. Right on the Pokémon Go map, there is a very important place which every player should visit. It is called the Poké Stops. Usually located at selected places such as shopping malls and monuments, Poké Stops allow players to collect items such as more Poké Balls, potions and eggs. Players can also place lure modules to attract wild Pokémons and benefit all the nearby players. When a lure module is activated, it looks very much like flying pink coloured leaves.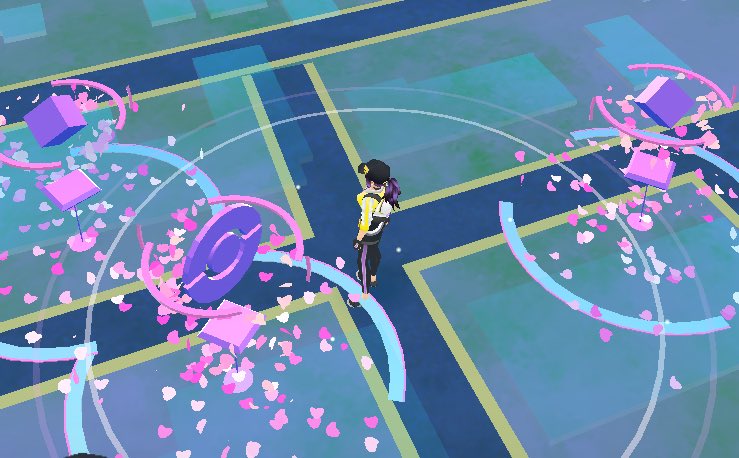 Image from https://pokemon-world.com/pokemon-go-lure-module/
I have been playing Pokémon Go for more than 2 weeks now. Therefore, I have decided to share 6 of my favourite places where lures are often activated to benefit other players. These lures can be activated by the building managements or other Pokémon Go players. Thanks to them, I have caught many rare Pokémons last week. Now is my turn to share!
ION Orchard
ION Orchard was among the first to leverage on the Pokémon craze when the game first launched in Singapore on Aug 6. The shopping mall has been releasing "hundreds of lures" until Aug 21. Despite it has ended, this shopping mall is still one of the hottest places for free lures activated by the players.
Gardens by the Bay
Take a walk in Singapore's nature park this weekend. Located beside Marina Bay Sands, there are more than 60 scattered Poké Stops in this area. The downside is you need to stand under the hot sun, but the lures at these Poké Stops are "almost" endless.
Capitol Piazza
If you don't want to stand under the hot sun, then visiting Capitol Piazza will be a good option. Although Capitol Piazza might not have the most Poké Stops, this shopping mall is surely one of the most accessible malls in Singapore. Located next to City Hall MRT Station, Capitol Piazza will be activating lures from 25 to 31 August between 12pm to 6pm daily. Sit back, enjoy a meal, spin the wheels and catch the wild Pokémons.
Wisma Atria
Located at Orchard Road, Wisma Atria's lures are still activated until the end of August from 12pm to 8pm daily.
Vivocity Shopping Mall
At the rooftop of Vivocity, there are more than 5 Poké Stops excluding numerous Poké Stops in this shopping mall. Simply settle yourself in a nice spot and you can keep spinning at least 2 wheels within your radius. The lures are also "almost" endless as helpful players kept placing lures to attract rare Pokémons.