Mention Vietnam, and it's likely that the first tourist attractions which come to mind will be the Cu Chi Tunnels, the Cao Dai temple, the floating market on the Mekong Delta and Ha Long Beach. But there's actually so much more to this beautiful coastal country which separates Southeast Asia from the South China Sea to the east. And who better than a local to show you the real Vietnam?
Here's where you can find an aggregation of Vietnam locals who are more than happy to bring you around their 'hood! We have shortlisted 10 lovely off-the-beaten-track local tours in Vietnam you can check out next time you visit Vietnam for a vacation.
Explore the ancient village of Duong Lam by bike
Journey to the ancient agricultural village of Duong Lam, located west of Hanoi and in the Northern Red River delta, to trace the origin of Vietnam's culture and Vietnam's traditions. Admire old Vietnam architecture while meandering along its narrow alleyways, and stop to chat with locals who still reside in the 100-year-old houses.
Pay your respects at Ngo Quyen temple and Phung Hung temple, which are eponymously dedicated to two national heroes. Then bike to visit Mia Pagoda, the other hamlet in Duong Lam village, which was built in the 15th century and is home 287 statues of all sizes.
History with a twist in Ho Chi Minh City
The vestiges of history lurk openly in Ho Chi Minh City, like the Saigon Central Post Office with its beautiful neoclassical architectural style, the Reunification Palace and the Ho Chi Minh Museum. But did you know that history is also waiting to be discovered in unexpected corners? Let a local lead the way.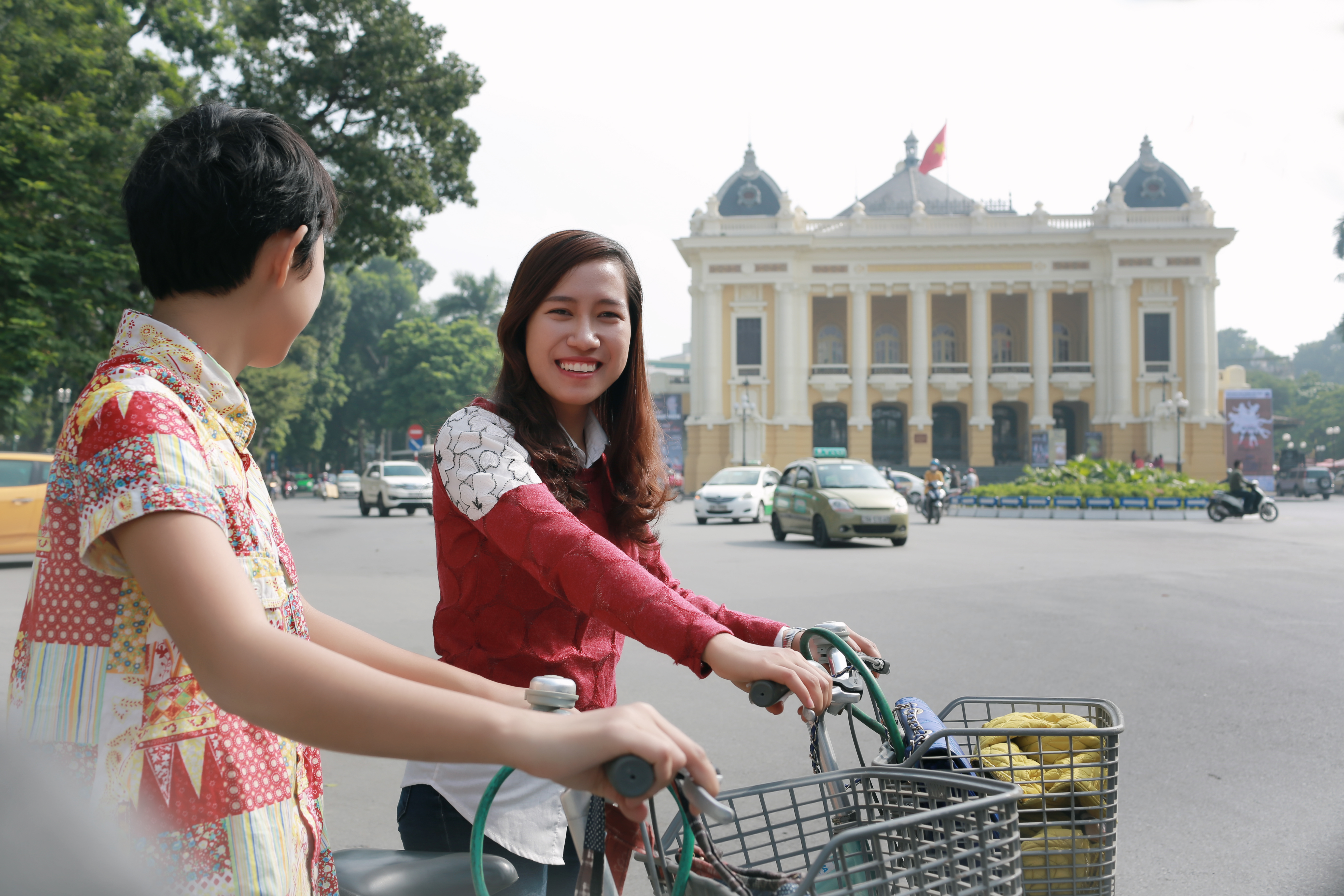 Cycling is the perfect way to traverse the calmer suburbs and chaotic city of Hanoi. Discover the Old Quarter and the French Quarter, Dong Xuan Market, the beautiful West Lake, Red River and end your trip with egg coffee at a traditional and beautiful cafe.
Discover the food of the Nguyen Dynasty in a local home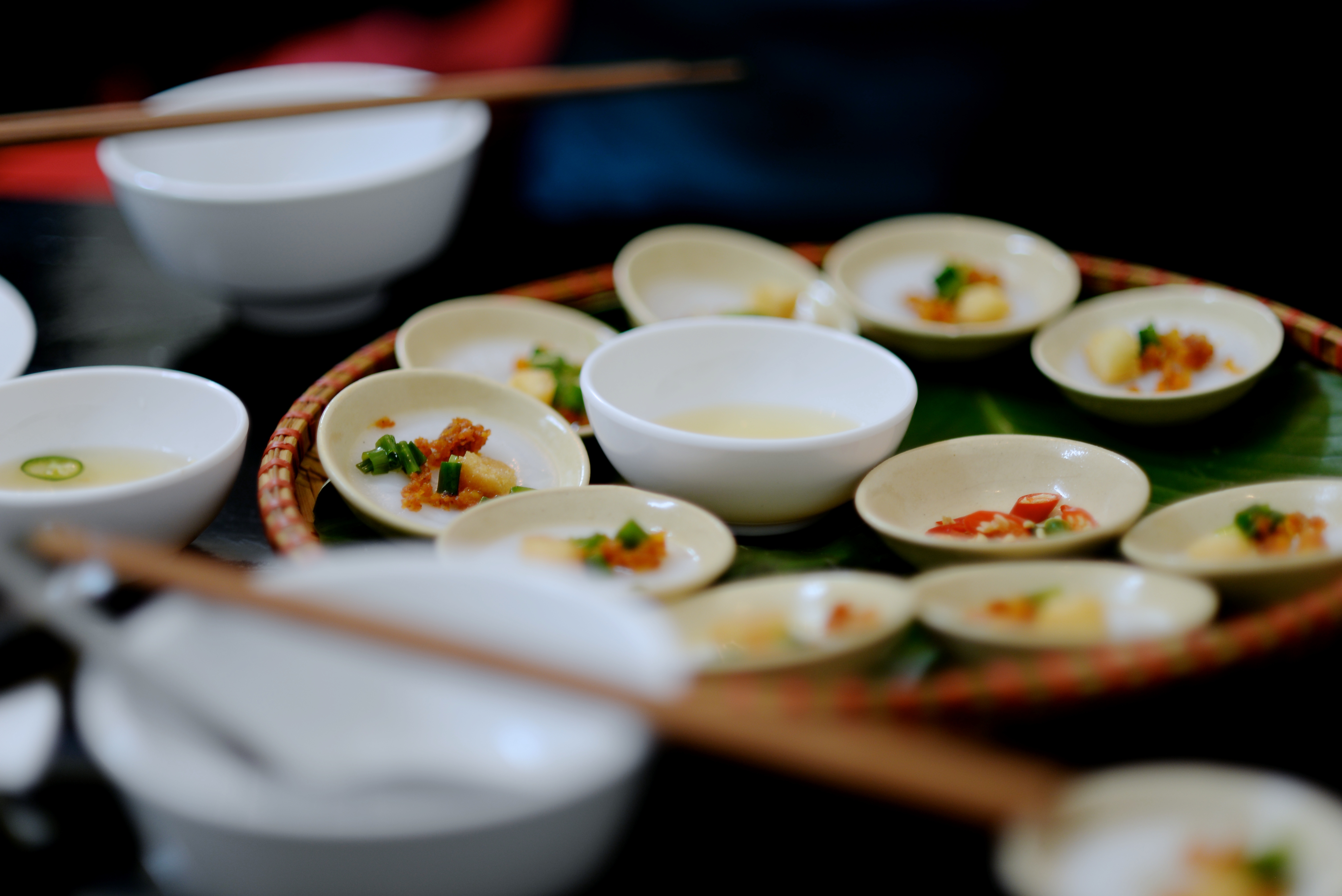 The last-reigning and longest-lived dynasty of Vietnam is the Nguyen Dynasty, which featured a unique culture, including elegant music, customs and a unique cuisine. One of its most notable legacies is the Hue cake, a royal delicacy.
Your local Vietnamese guide would only be too happy to prepare it for you, as well as an array of stunning cakes:
– Leaf cake: a cake made from rice and meat and wrapped in a leaf, then boiled
– Dumpling: a cake made from tiny rice flour dumplings stuffed with shrimp and ground pork and wrapped in a banana leaf.
– Small cake: small stuffed glutinous rice flour balls.
– Pancake: Crepe made out of rice flour with turmeric, shrimps, pork hash grill.
Vietnamese picnic by the riverside
Enjoy a four-course homecooked Vietnamese dinner served in a romantic atmosphere by the riverside of the Phu My Hung district 7 in Saigon.
Here are the dishes you'd get to sample:
Spring rolls: fresh vegetables (shallot, heart leaf, basil, many more), meat (pork/beef) with special sauce, rolled in rice paper.
Special traditional soup: Sour soup with fish head – a special soup from the south west of Vietnam.
Main course:
Catch of the day – grilled fish, grilled octopus, grilled tiger prawns or vegetarian Mexican burritos
Desert:
Fresh tropical fruits for desert (mango, dragon fruit, rambutan)
Cook and eat session with Vietnamese host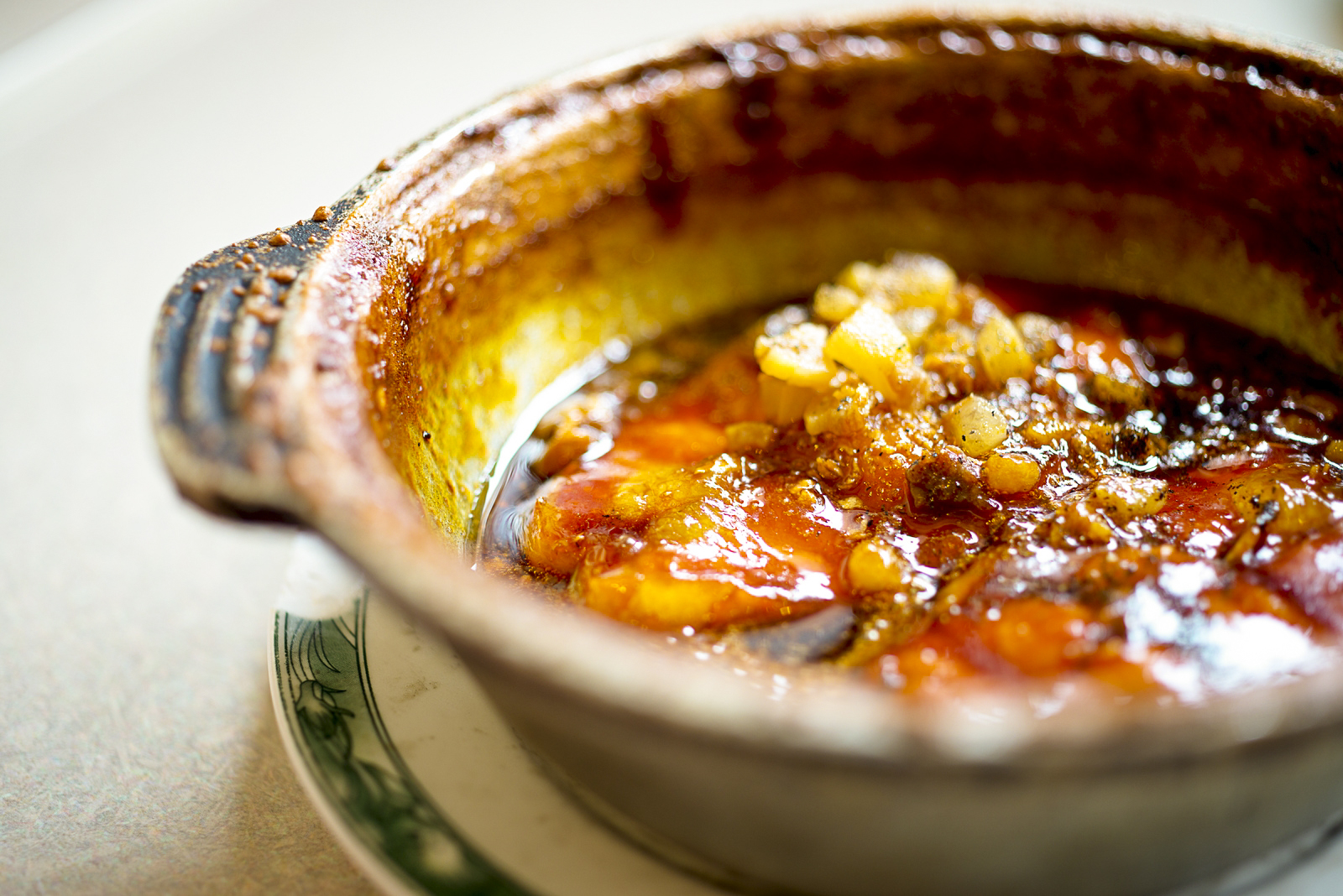 You and your guide will go to the market to buy fresh ingredients and try some Vietnamese snacks (e.g. avocado cream) while at it. She will introduce you to the shopping culture of the Vietnamese people and teach you all the bargaining tricks.
After this, you will learn how to transform these ingredients into great Vietnamese dishes, before sitting down to a sumptuous meal with your hosts.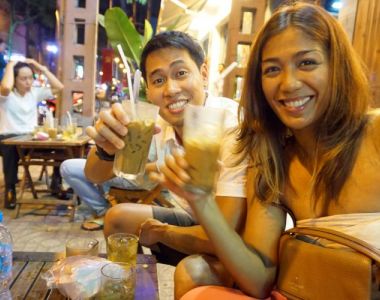 Foodies will find this an amazing deal. You'll get to eat between four to seven different dishes during your three-hour tour and enjoy a free flow of alcoholic and non-alcoholic beverages along the way. This food tour is available daily from 8 am – 11 am, 11 am – 2 pm, and 6 pm – 9 pm. A minimum of two guests is required to secure a booking.
Motorbike tour to Bai Dai beach
Long Beach or Bai Dai are the name of a "satellite" beach 30km far away from Nha Trang towards the south. It is a wonderful shallow-water-beach where you can surf and enjoy a full day of sea and sun.
Your guide will pick you up at 2pm and drive you to this tourist attraction by motorbike, which affords an unobstructed view of the intoxicating landscape.
Located in the middle of Hau river (Mekong River), Tiger Island is a good place for biking and experiencing the country life of Mekong Delta. The tour will take you travelling on quiet, peaceful and cool roads throughout the island. You'd get to taste traditional local dishes at the market, visit local fruit farms, ancient houses, some handicraft village places, and the Temple of Tiger to learn more about the legend behind the name of this island.
Scoot across Nha Trang for a panoramic view of the city
Love a seaside adventure? Then come and explore the hidden gems of Nha Trang with your friendly guide. She will take you cross the fields and mountains to discover these beauties, and bring you to taste authentic local food at an amazing zen restaurant.
Tempted? Hurry and book your plane tickets to Vietnam now, and check out this site for more authentic tours conducted by local Vietnamese guides.