Tomorrow is Valentine's Day. Have you bought anything for your special half yet?
Instead of wasting money on marked up, useless gift items like flowers, balloons, keychains and love bands, why not get something practical that both you and your other half can use daily?
Introducing the ASUS ZenWatch 2!
Why get just one smart watch when you can get two?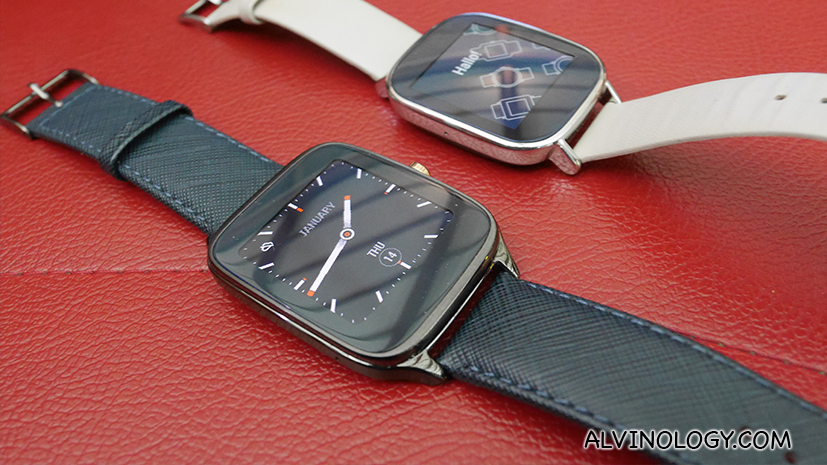 Retailing at just S$229, the ASUS ZenWatch 2 packs a lot of awesome features and is real steal for the price compared to many other smart watch brands.
A stylish and personalised wearable device powered by Android Wear, the ZenWatch 2 is crafted with attention to detail using high-quality materials and feature the efficient and powerful Qualcomm Snapdragon 400 processor.
The ZenWatch 2 comes in 2 sizes – 1.63-inch "Sparrow" and 1.45-inch "Wren" and have a variety of interchangeable straps for users to change based on your preference of material and colour.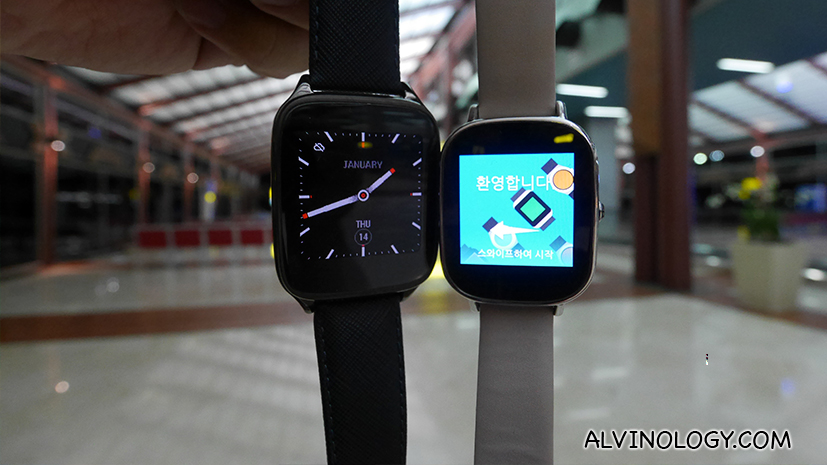 Compatible with all Android and iOS smartphones, the ZenWatch 2 serves as a smart assistant for all wearers by providing timely information at a glance and the ability to allow wearers to access our phone using a simple touch or voice command through the smart watch.
The ZenWatch 2 has a battery life of 2 days with a single charge. It is able to charge 35 percent faster than the first generation of ZenWatch,and takes about 36 minutes to charge it from zero to 50 percent, which is enough to last for a full day of use.
Why get the ASUS ZenWatch? Here are some reasons:
Fine Watch Craftsmanship
The ZenWatch 2 continues the tradition of fine watch craftsmanship with its impeccable, detail-focused design and high-quality construction. It features a durable stainless-steel case available in two sizes that cater to both female and male users. A metal crown button adorns the case, similar to traditional watch styling and providing a quick way to access apps and turn the screen on or off. The watch crystal is designed with a gentle curve for an elegant look and improved usability by providing a smooth surface for easy and responsive swiping gestures. It is made from tough Corning® Gorilla® Glass 3 for protection against scratches and damage.

Highly Personal and Customisable
Available with a wide range of straps for further personalisation, the ZenWatch 2 comes in a variety of materials and colours. Available with a soft, premium leather strap, the ZenWatch 2 provides an elegant look that fits any user scenario. In addition, a tough yet supple rubber strap is also available, which makes it the perfect choice for athletes, users with active lifestyles, or those who prefer a more casual look.
Complementing its physical design, the ZenWatch 2 comes with over 50 instantly-changeable, professionally-designed software watch faces. The wide variety of available designs allows wearers to customise our watches to fit any style, activity, or mood, such as a traditional watch face for work or a night out, a sports watch face for exercise, or a more casual design for leisure time. With the new FaceDesigner smartphone app, wearers can even create our own watch faces with the look and functionality we desire for a truly personal and unique ZenWatch 2 experience.
Smart Assistant App
Powered by the latest version of Android Wear, the ZenWatch 2 is a smart assistant for Android and iOS smartphone users. It also comes with a wide-range of software features, including ASUS ZenUI apps, Business Helper, FoneHelper, Remote Camera, and ZenWatch Message.
The ZenWatch 2 seamlessly integrates with the ZenUI on the ASUS smartphones, allowing wearers enjoy wearable-optimised ZenUI apps, such as What's Next and Do It Later.
What's Next keeps wearers informed of important information as you need to know it, such as details of your next upcoming appointment or the weather at your next destination.
The Do It Later feature allows wearers defer events such as incoming phone calls and messages by automatically adding them to a list of reminders, so you can stay focused on your current task.
The ZenWatch 2 introduces Business Helper, a suite of features to assist wearers with common business-related tasks, such as checking your agendas, managing email, and viewing your call logs. In addition to the Business Helper, the ZenWatch 2 comes with an improved version of FoneHelper, a collection of features including Quick Settings, Cover to Mute, Unlock My Phone, and Forgot Phone Warning that are designed to provide a more convenient and enjoyable smartphone experience.
The Remote Camera function provides wearers with the ability to display your smartphone's camera viewfinder on the ZenWatch 2. This frees you to take photos from creative angles where the viewfinder would be difficult to see, such as when holding your phone overhead at a concert or other crowded event.
Remote Camera is also useful for group photos, letting the photographer compose the photo, release the shutter, and check the final result while being included in the shot. The Remote Camera function offers faster performance, greater range, as well as the ability to switch between the phone's front and rear cameras, plus zoom capability.
The ZenWatch Message is a fun new watch-to-watch communication app that allows wearers to exchange short messages, emojis, and drawings with other ZenWatch 2 wearers right from your wrists.
Advanced Wellness Manager
Comfortable to wear all day and built with sophisticated sensors, the ZenWatch 2 works together with the completely redesigned Wellness smartphone app to provide a comprehensive solution for managing fitness.
The ZenWatch 2 is a full-featured activity tracker with a built-in pedometer that provides step-counting accuracy to give wearers a clear and precise picture of your activity level. Its IP67 water-resistant case is impervious to sweat, so wearers can use the ZenWatch 2 to track even your most vigorous workouts.
A new workout coaching feature tracks a variety of activity types including walking, running, push-ups, and sit-ups, letting wearers set goals for each workout. The ZenWatch 2 monitors the workout, provides feedback along the way, and notifies wearers with a congratulatory notification when you meet your goal.
Furthermore, it helps wearers stay active throughout the day by providing reminders to get up and move at regular intervals.
With the Wellness smartphone app, wearers can open the Wellness app on their smartphone to see all of your activity information organised in one convenient location. It displays daily and weekly activity summaries, presented as attractive, easy-to-understand timelines and charts to help wearers track your progress and stay motivated to achieve personal fitness goals.
Availabilty and Pricing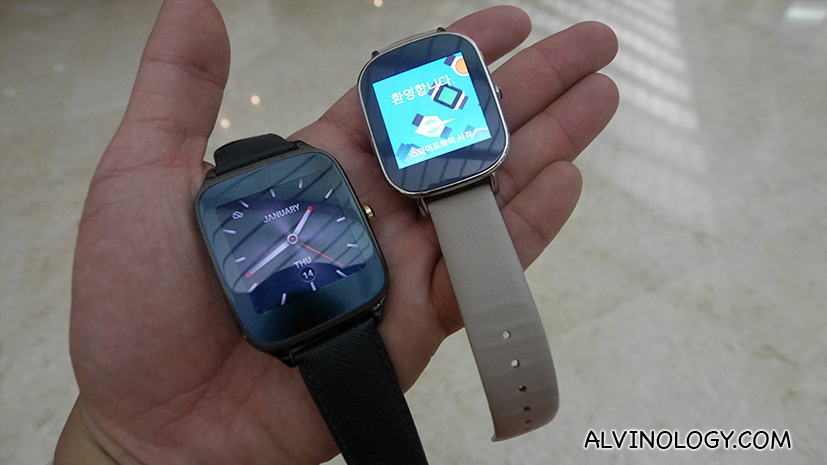 Both 1.63-inch "Sparrow" and 1.45-inch "Wren" Zenwatch 2 models are now available in Singapore at S$229. The interchangeable straps are also available at S$39 each, separately. Visit the ASUS online store for more information.