Enough of the 'Starbucks Red Cups' controversy on social media. At least in Starbucks Singapore, there are going to be Anna Sui cups and other wonderful items from a Starbucks X Anna Sui exclusive designer collaboration.
Exclusive Designer Collaboration
To celebrate this year's Christmas, Starbucks partnered up with fashion designer Anna Sui, to create a special limited-edition collection. Designed exclusively for Starbucks by Anna Sui, the collection features items like the Anna Sui Starbucks Double Wall Mugs, Anna Sui Starbucks Reusable Tote, Anna Sui Starbucks Card and Anna Sui Starbucks Card Carrier.
"The holidays are the most wonderful time of the year to connect with loved ones and we are honored that our customers choose to make Starbucks a part of their holiday rituals and celebrations." Shared Jane Lau, Managing Director, Starbucks Singapore.
Anna Sui for Starbucks Collection
Designed exclusively for Starbucks, Anna Sui effortlessly mixes vintage style with her current cultural fixations, creating hip and exuberant designs for this beautiful collection.
The following set is available exclusively at 5* outlets:
The Complete Anna Sui Set – $128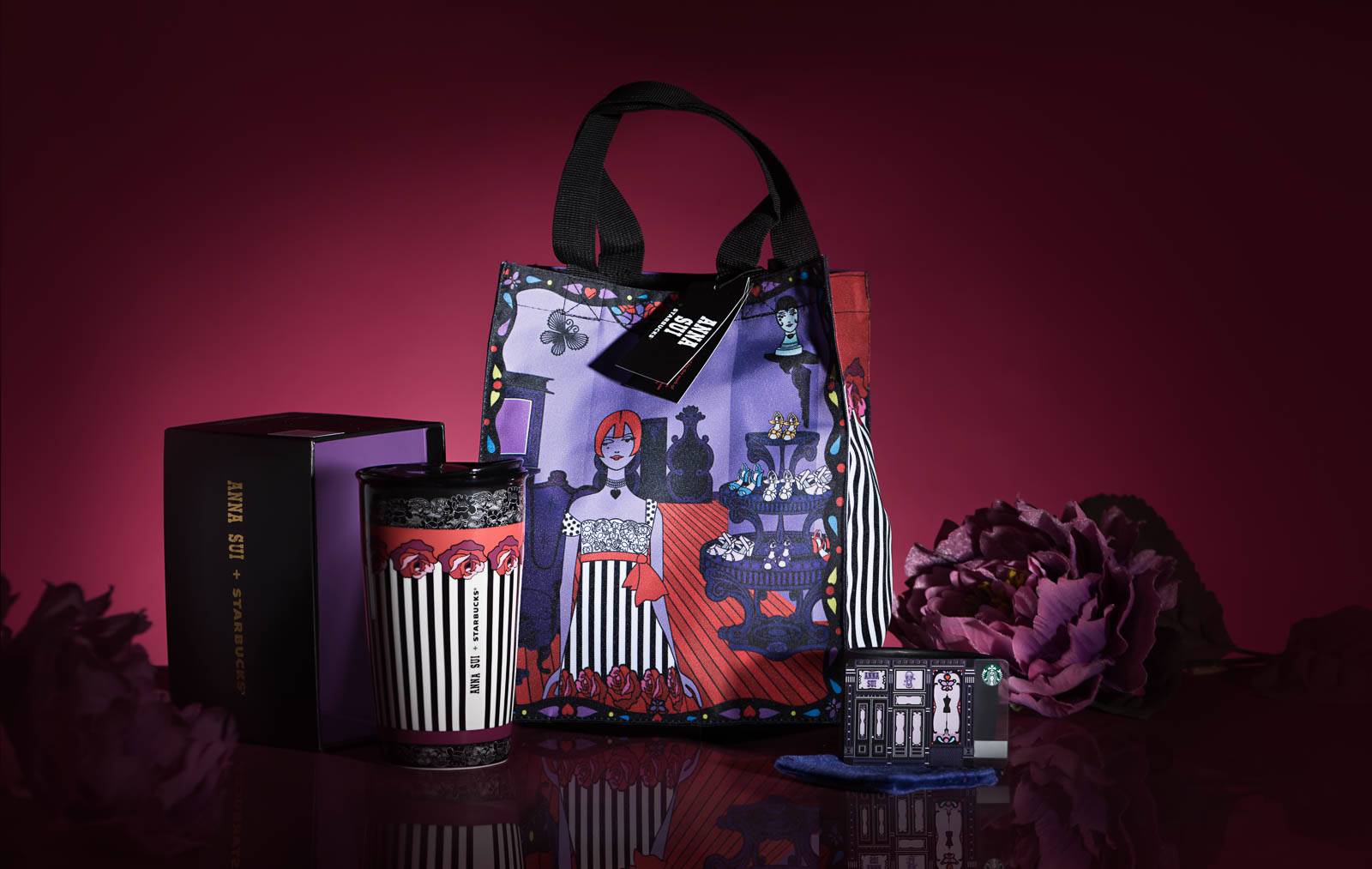 Includes:
1 Starbucks® Tote Bag
1 Double Wall Mug
1 Anna Sui x Starbucks® Card + Pouch (comes with $50 value)
*Only available at the following 5 Starbucks outlets: Liat Towers, Westgate, United Square, Raffles City, and Capital Towers. Only 100 sets available at each store
The Anna Sui Mug Set – $59.90: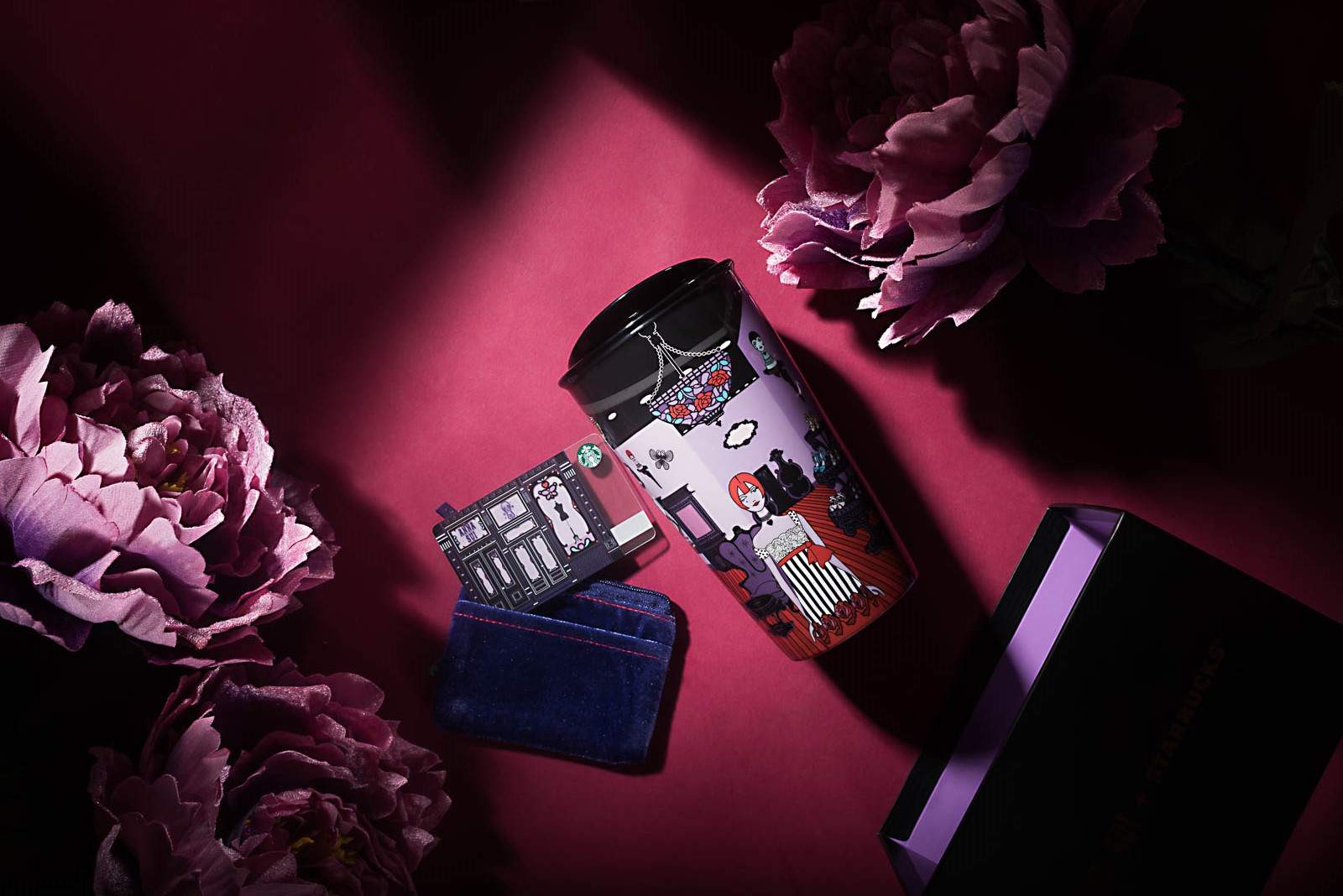 Includes:
1 Boutique Double Wall Mug
1 Anna Sui x Starbucks® Card + Pouch (comes with $20 value)
Available at all participating Starbucks stores except Changi Airport stores (other than T1 Arrival Hall) and only 1,000 sets available
Anna Sui x Starbucks® Card Set – $30: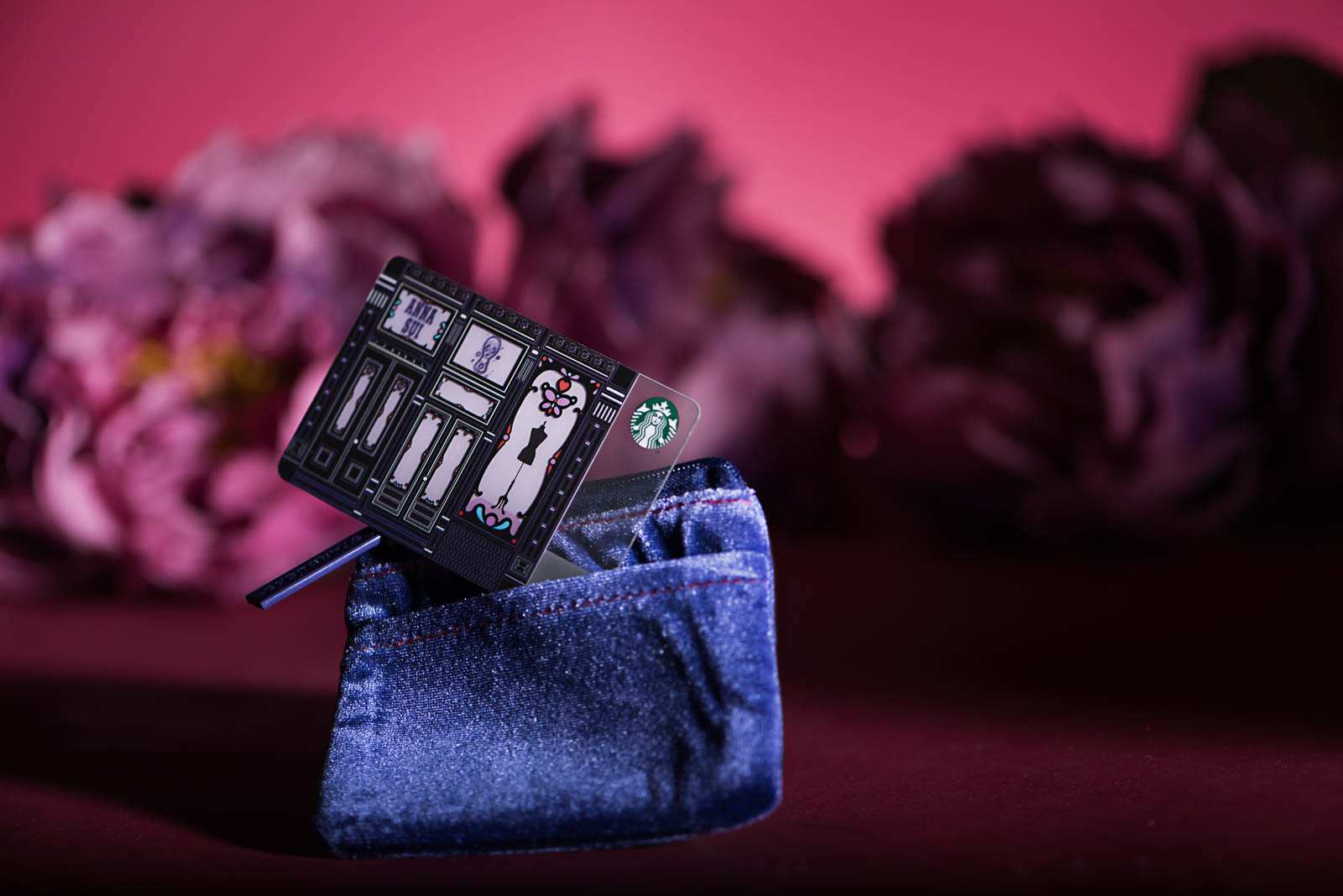 Includes:
1 Anna Sui x Starbucks® Card + Pouch (comes with $30 value)
Available at all participating Starbucks stores, except Changi Airport stores (other than T1 Arrival Hall) 
While stocks last