Singapore duo won 2nd place in an international indoor skydiving competition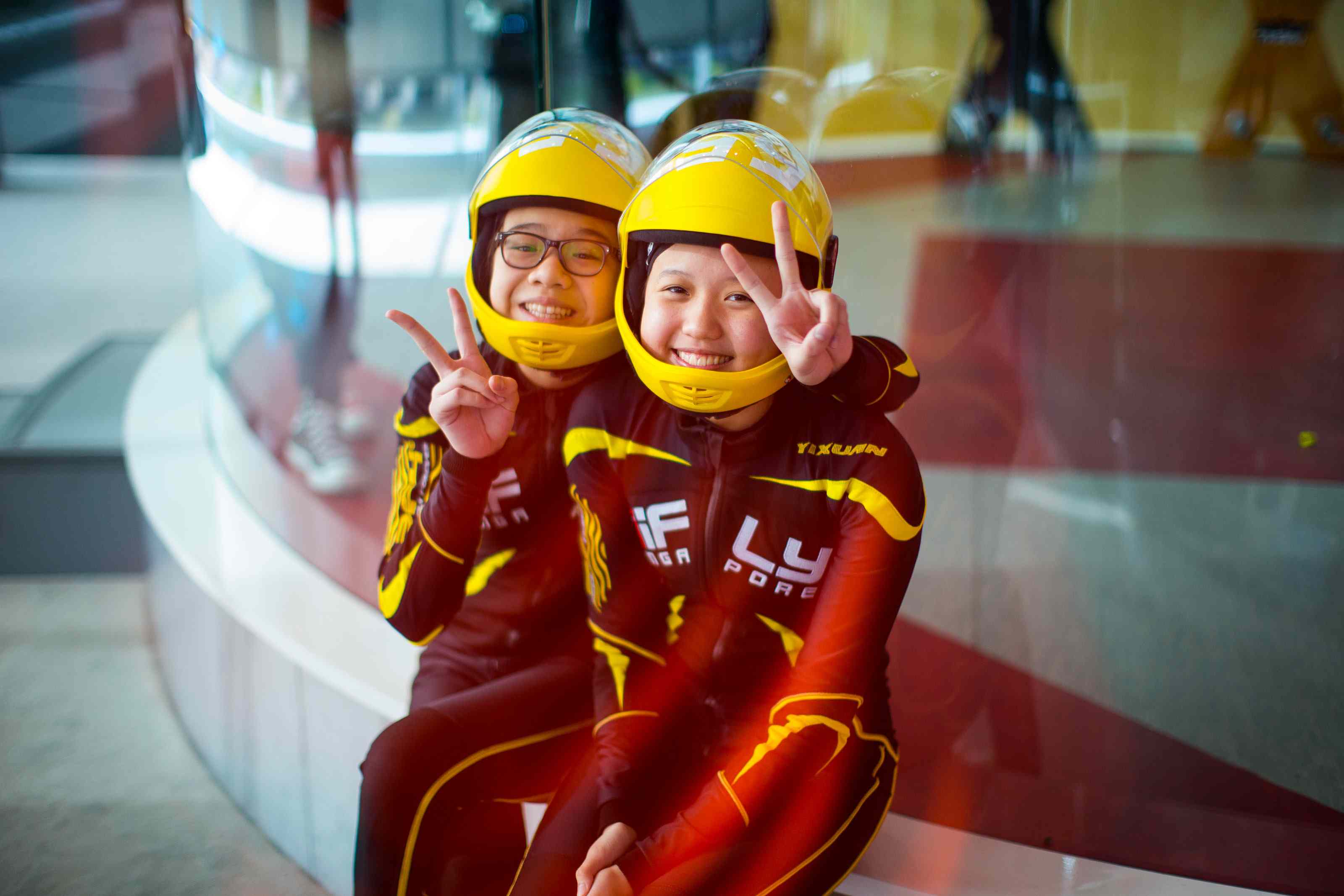 Team Firefly, a Singapore home-grown indoor skydiving duo that consists of Yi Xuan and Kyra Poh, 13, brought home a 2nd place win in the Dynamic 2-Way category for Singapore in the first ever Inflight Dubai – Clash of Champions competition held in Dubai from 25 to 28 November 25.
The duo are also iFly Singapore ambassadors and have been flying at iFly Singapore since 2011.
Kyra Poh also brought home another win for Singapore, joining 4-way Formation team Skyblockers, to be awarded 3rd place in their category, beating out strong competition from teams from France and UAE. For Inflight Dubai, Kyra was the only contestant that participated in two categories: 2-way freefly formation and 4-way formation skydiving.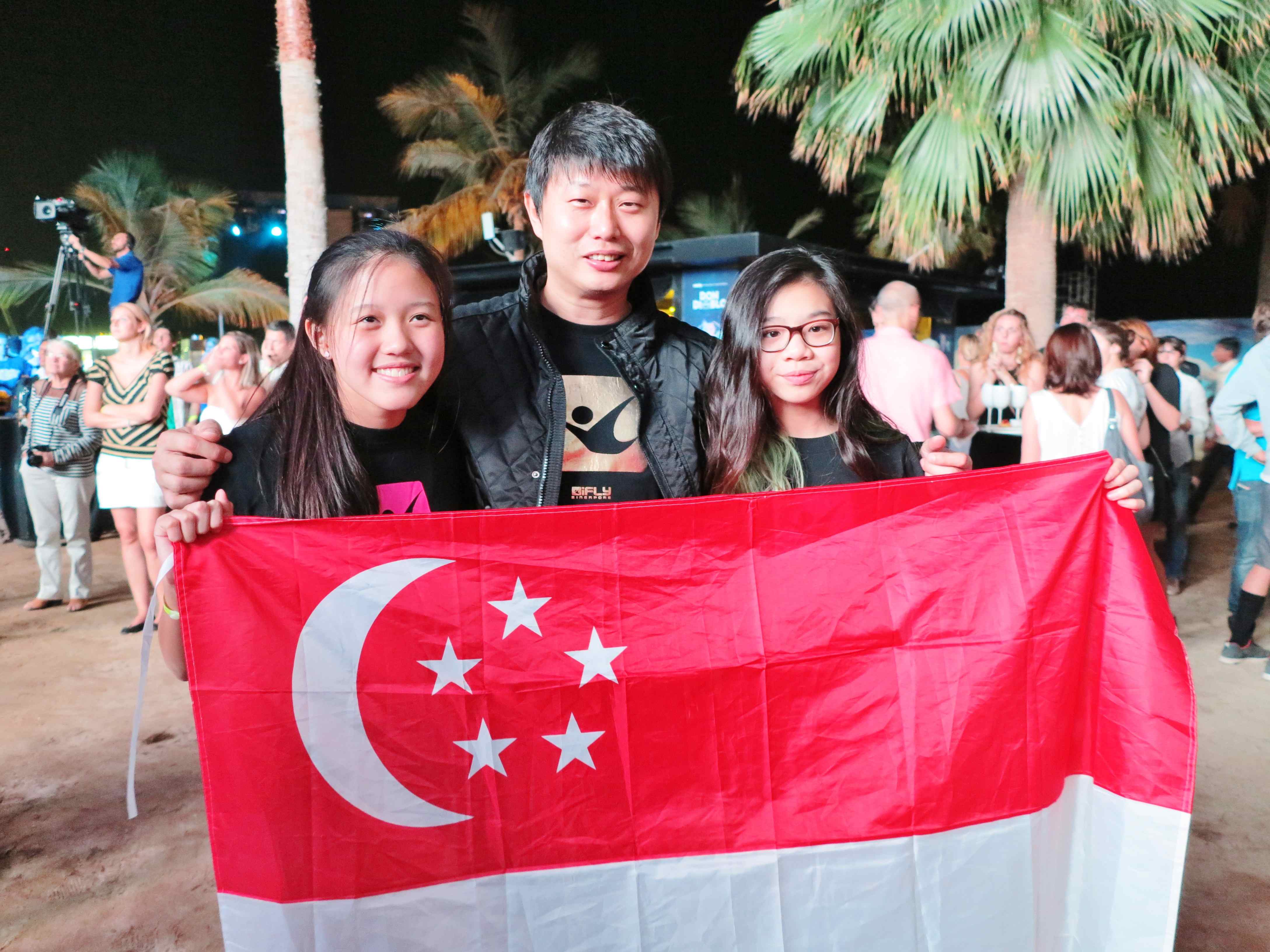 Inflight Dubai – Clash of Champions is an international event that saw indoor skydivers from all around the world gather to compete on various categories such as 2-way freefly formation and 4-way formation skydiving, with hopes of winning a share of the record US$200,000 prize money.
iFly Singapore sponsored Team Firefly to train for the competition by providing its wind tunnel in Sentosa as a free training facility.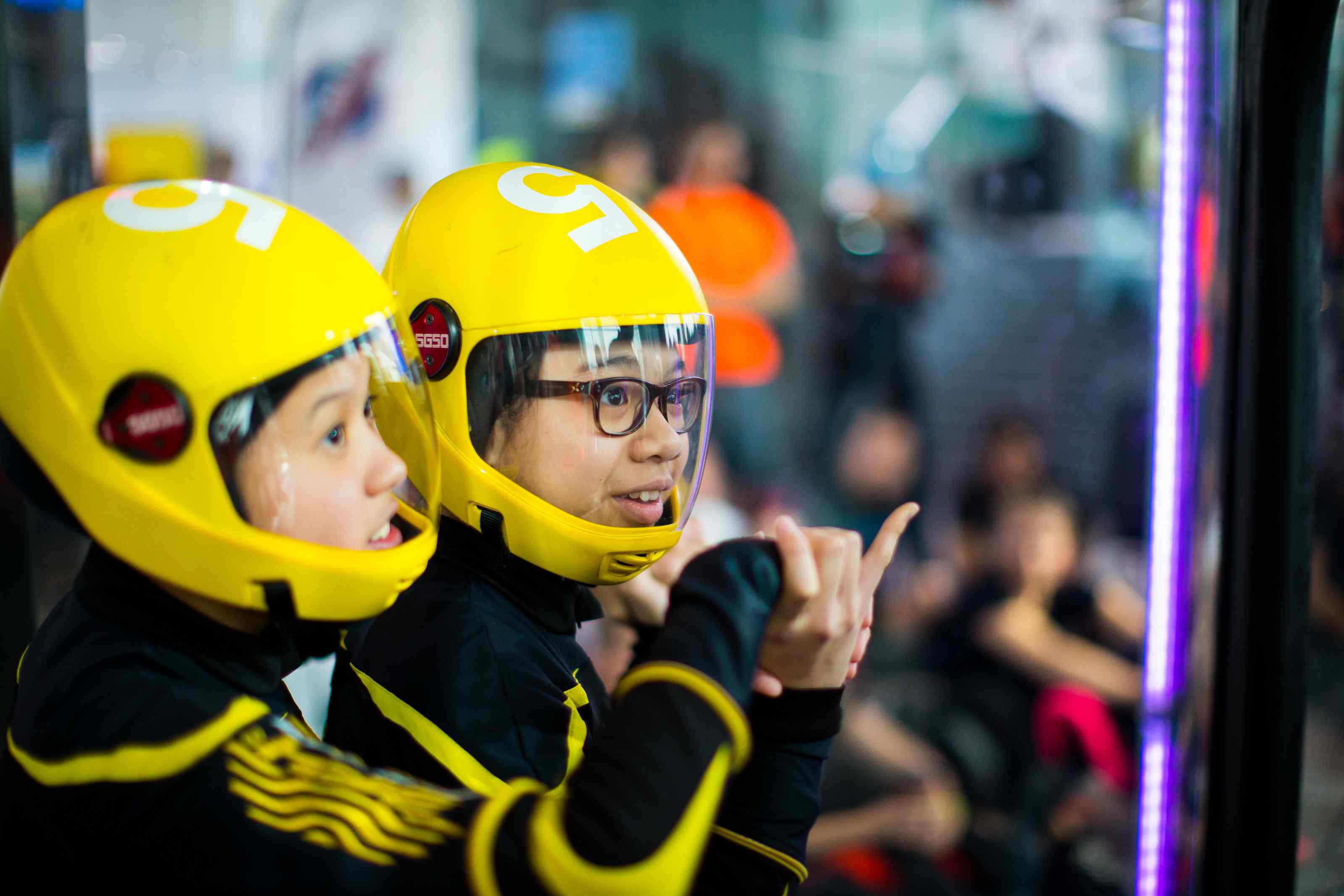 The girls who used to be schoolmates, have always been passionate about sports and decided to further their passion with indoor skydiving.
Kyra is currently studying Visual Arts at School of the Arts while Yi Xuan trains in swimming at the Singapore Sports School.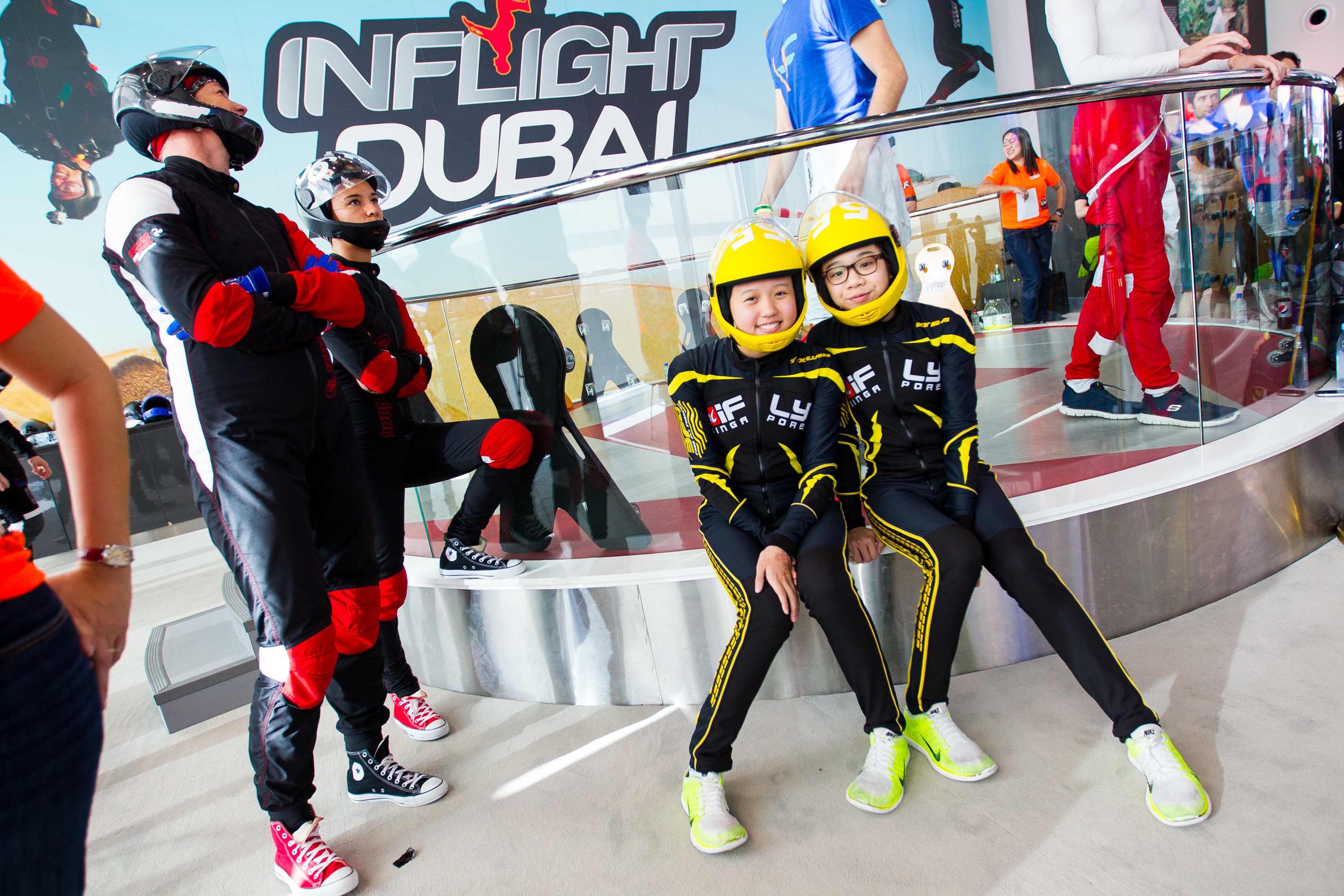 The two have competed against professional-skydivers twice their age, and came in sixth under the 2-way Freefly (open category) during the Indoor Skydiving World Championships in 2012. The girls also competed in the 2014 UK Bedford World Challenge as one of the youngest teams and placed 5 in the 2-way Freefly (open category).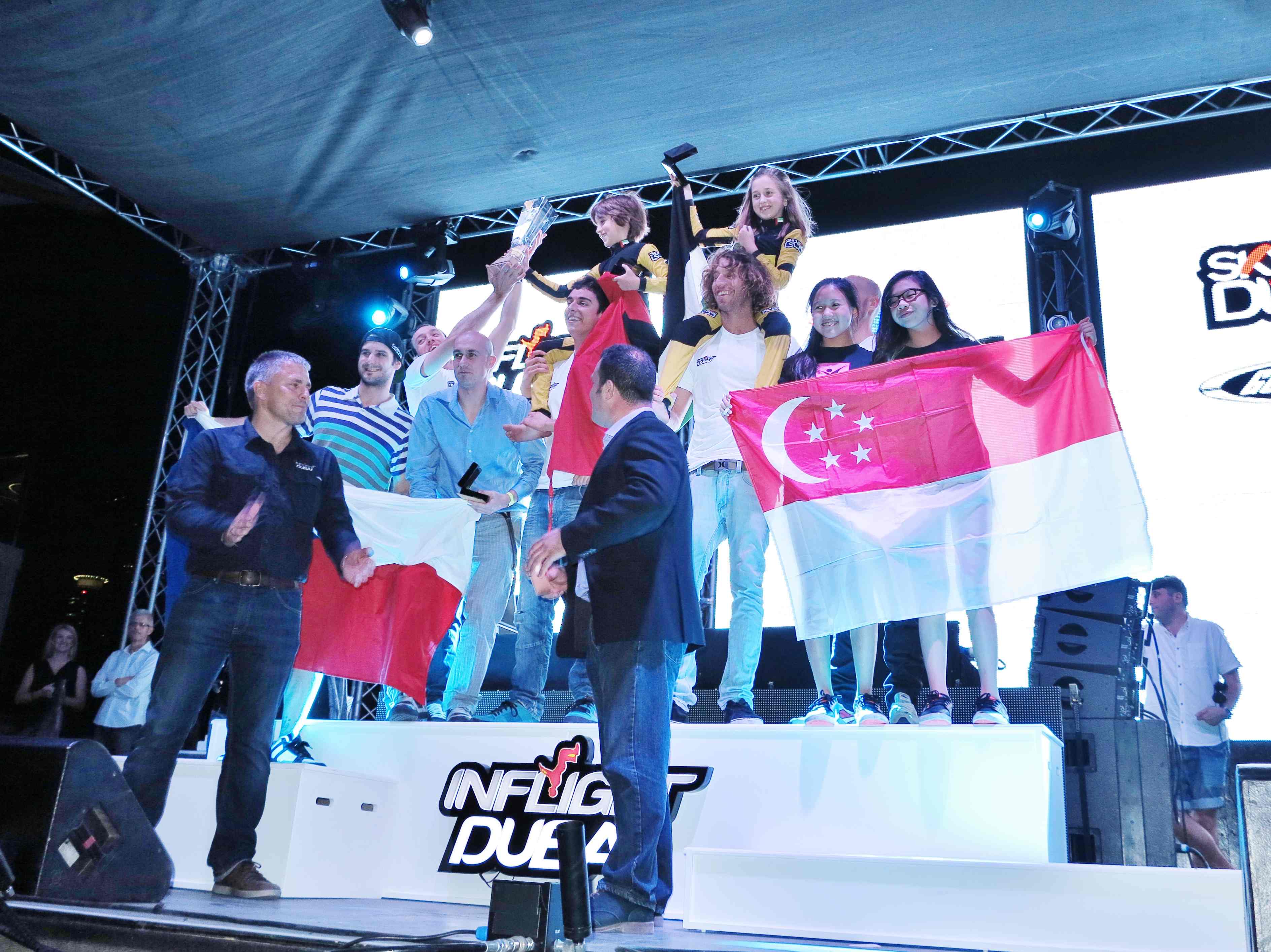 For a full list of the results, and further information on this competition, please visit the official website.