Foodies alert!
If you are like me and like to take #foodporn pictures of your food before tucking into a hearty meal, this contest is perfect for you to win some dining vouchers!
Together with one of Singapore's most loved food site, HungryGoWhere.com, Coca-Cola is running a social media contest where winners stand to receive S$100 dining vouchers from 21 On Rajah within Days Hotel Singapore at Zhongshan Park! 
What are the chances of having Coca-Cola while enjoying a good meal? Almost 90 per cent of the time? In fact, having Coca-Cola with local food in particular makes the meal more shiok! So take a picture of Coca-Cola with local food, submit it on your social media and stand to win some prizes while you're at it!
The contest will run from 30 Sep to 27 Oct 2015. No proof of purchase is required to participate. All you need to have is a can or bottle of Coke®, Coke light® or Coke zero® featured in your #HGWxCoke picture.
To participate, you are required to do the following:
Step 1: Take a picture of local food and Coke or Coke light or Coke zero, where both food and drink(s) are part of the same meal
Step 2: Upload the picture with an accompanying caption onto any of the below social media platforms:
The comments section of HungryGoWhere's Facebook post where this Contest is being announced and hashtag #HGWxCoke, or
Your personal Facebook or Instagram or Twitter account, and hashtag #HGWxCoke
Prizes will be awarded to the most interesting valid entries that best show (via the picture) and explain (via the caption) how participants pair local food with Coke, Coke light or Coke zero for a pleasurable mealtime.
Note that all participating Facebook, Instagram and Twitter accounts used to upload entries must be set to "public" accounts during the contest period in order for posts to be eligible for the Contest. Make sure your entries clearly feature the can or bottle of Coke, Coke light or Coke zero.
It's not that hard really. Here is an example from Alvinology: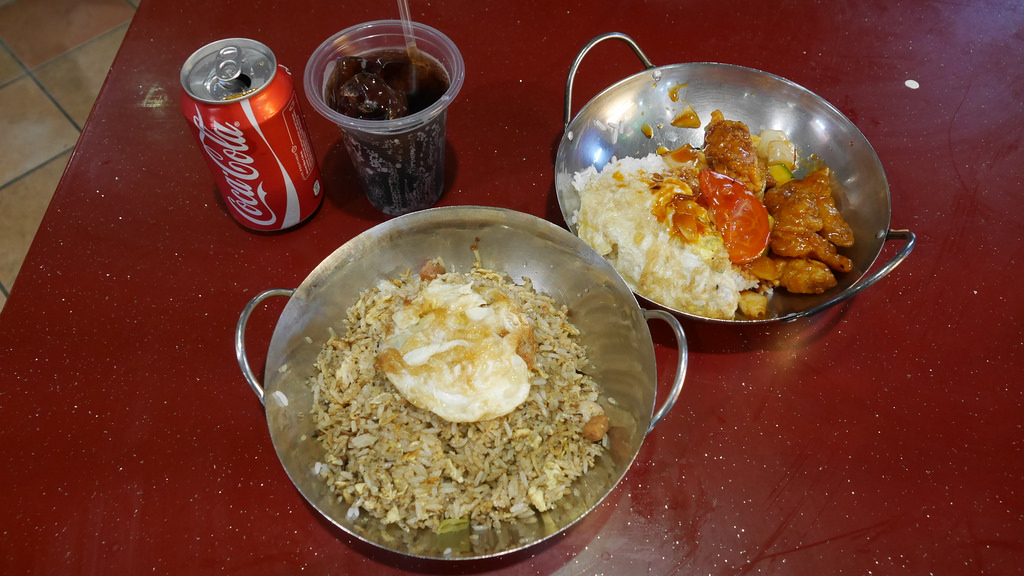 When enjoying a tze char meal with my wife after a long day at work at a local food centre. Good food and drink with the perfect companion. #HGWxCoke
Have fun submitting your #foodporn pictures with Coca-Cola!
Terms and conditions apply: CokeURL.com/CokewithFoodContest
This article is brought to you in partnership with Coca-Cola.