Olympus's newest entry-level OM-D Series, the second generation, OM-D E-M10 Mark II is here! Mirrorless camera is the way to go because it's light (excellent for travel) and yet powerful (delivering DSLR quality images) without the need to carry bulky cameras around.
Being an Olympus EP-L5 user, this new camera is definitely a great upgrade to the OM-D Series. Despite being an entry level OM-D camera, there's still so much to love about this camera. Here's 10 of them!
1. Beautiful and classic body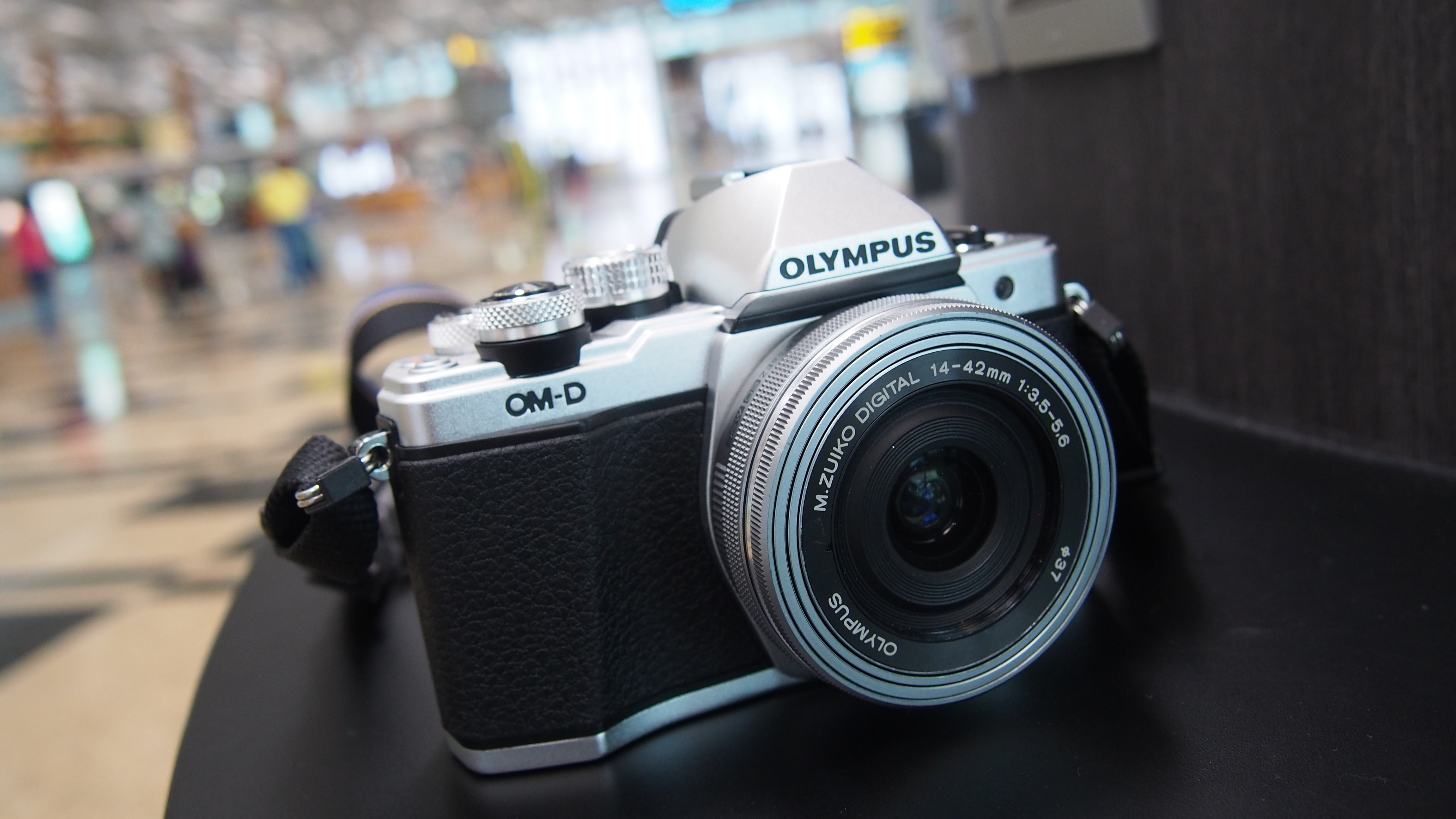 The Olympus OM-D E-M10 Mark II is built with a solid metal body which is beautiful yet gives you a classic feel. It comes with both silver and black versions. The default lens, which comes with the body, is now much smaller and also automatic. The old lens take up more space and you need to manual open the lens to start taking photos. With OM-D E-M10 Mark II, just turn on the button and the lens will automatically turn on, ready for operation.
The new dials looks so stylish and pressing the buttons just feels so good.
2. Built-in flash
OM-D E-M10 Mark II also comes with built-in flash hence you no longer need to carry an additional flash around. Just turn the on/off dial and it will pop-up. This new dial removes the accidental activation of flash on a button.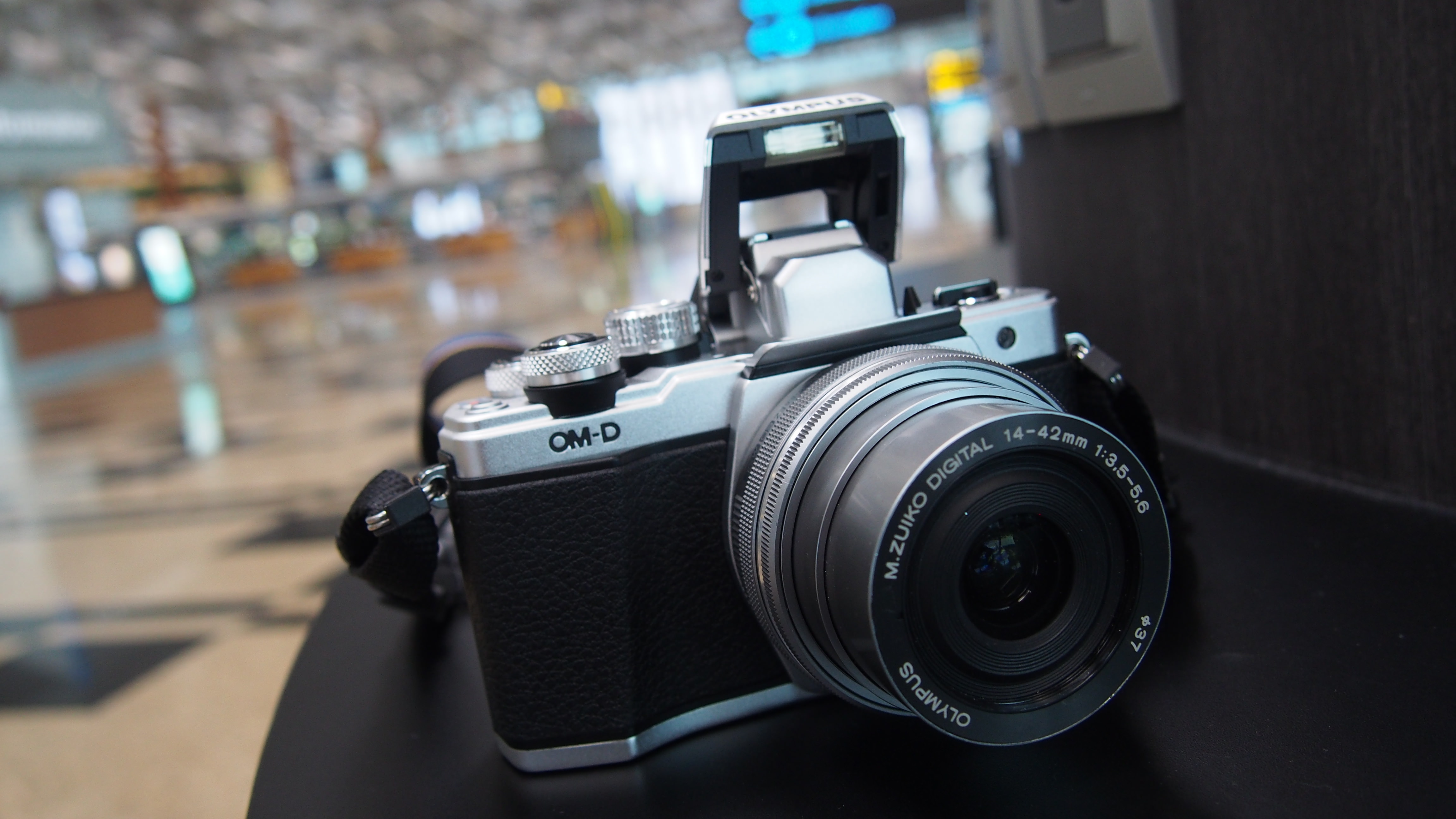 3. 5-Axis In-built image stabilisation (up to -4EV steps performance) using VCM technology & OM-D Movie stabilisation with Full HD 24/25/30 fps options
Image stablisation is definitely a must for me because my hands tend to shake most of the time, resulting blur photos on my old camera, especially when I hold it in weird positions to take the photo. With OM-D E-M10 Mark II, photos and videos will no longer be blur with it's new technology!
4. 36M dot OLED viewfinder with new S-OVF mode (Simulated OVF)
If you don't like to see your photos on a LCD screen, you now have the option to use the new viewfinder, which is "what you see is what you get". Sometimes, using the viewfinder to take photos looks "cooler" too.
5. AF Track Pad with touchscreen AF point selection
The E-M10 Mark II is the first OM-D model equipped with the AF Track Pad functionality. What does it mean? It simply means that with your eye looking through the viewfinder, simply trace your thumb on the rear LCD touchscreen to select the desired focus point for enhanced precision and control over autofocus. Cool right?
One of my favourite features of Olympus is its touchscreen feature. Especially for food photos, I just want to focus on certain portion and all I have to do is just to click it and it will be sharp with the background blurred. No photoshop is required anymore.
6. 4K resolution time-lapsed movies
In time-lasped mode, it can take 4K photos and then be combined and converted into a video.
7. 16 megapixel LiveMOS sensor
The technologies of this camera allow you to already take sharp images. With 16.1 megapixels, you can zoom in and you still get sharp images!
8. Tilting 3" Touchscreen LCD with 1.04M dots resolution
Although the touchscreen LCD can be tilted to allow you to see your photos in different angle before shooting, it however cannot be tilted to take selfies. Otherwise, it will be a perfect camera for selfies too.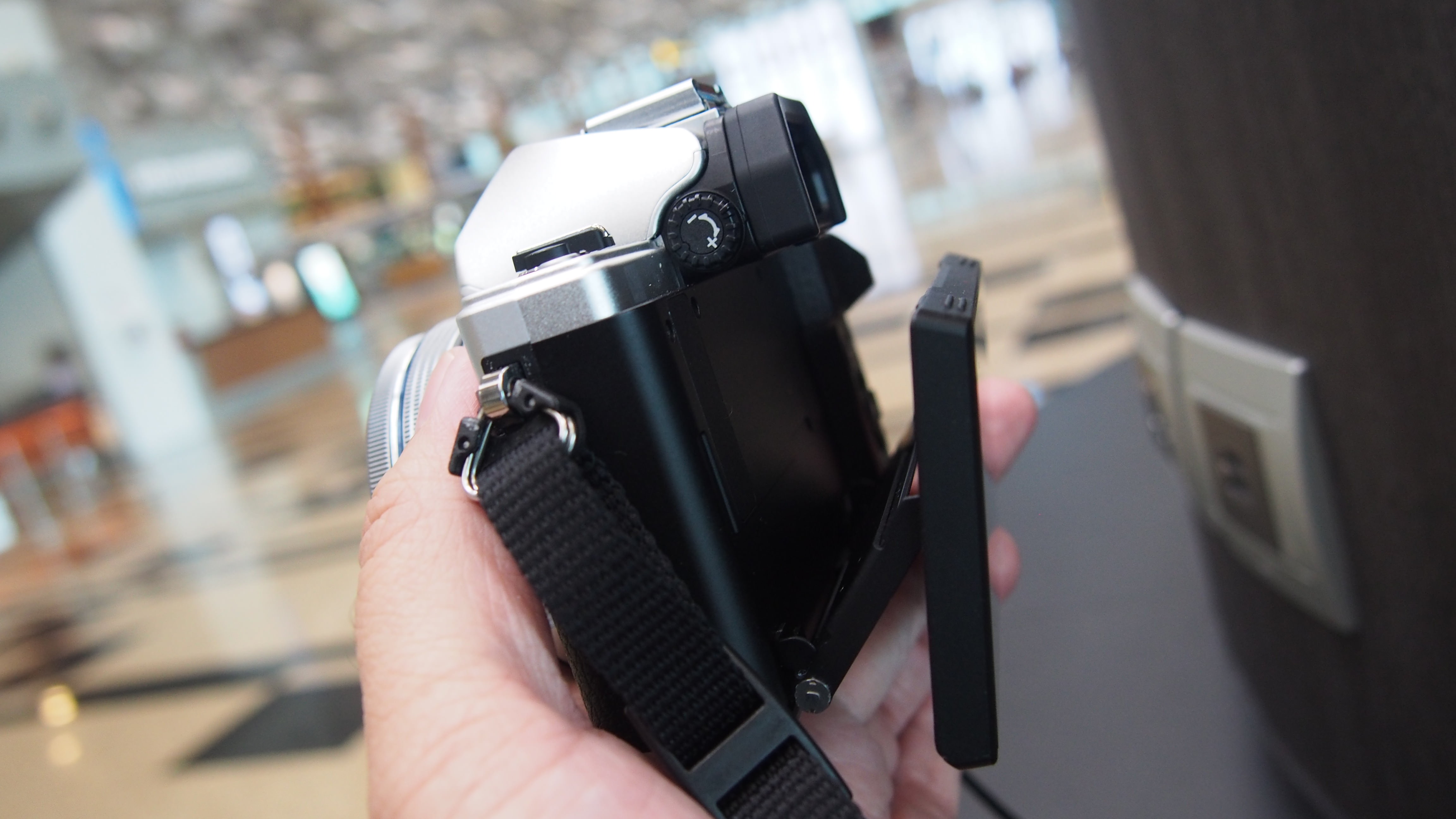 9. High-speed AF and minimal shooting lag with Olympus Fast-AF technology
Shooting with this camera is just Swift, Responsive, Sharp! It can also take burst shots at 8.5 fps burst rate in both RAW and JPEG formats.
10. Wi-Fi Connectivity
It is now a basic functionality for every camera. The WIFI allows you to transfer your pictures with ease after you have taken your picture and immediately upload to your social media accounts. The software also allows you to connect to your phone as a remote control to take photos so that you there will be totally no movement from your camera. All you have to do is to download Olympus OI.Share app that is available on both AppStore and Google Play.
Olympus OM-D E-M10 Mark II is excellent for its amazing picture quality and it's lightweight. New camera enthusiast need not worry about the functions of this camera because it's so simple to use! With new functions such as built-in 5-Axis Image Stabilisation and high clarity 2.36 mega-dot OLED viewfinder with S-OVF mode (Simulated OVF), it's the perfect companion for shooting on the go! For those who like filters, as always with an Olympus camera, you get beautiful art filters to give your picture a different feel.
Can't wait to get this and start travelling around the world capturing the wonderful shots already?
This post is written by Wilbur Suen from our sister site, Asia 361.