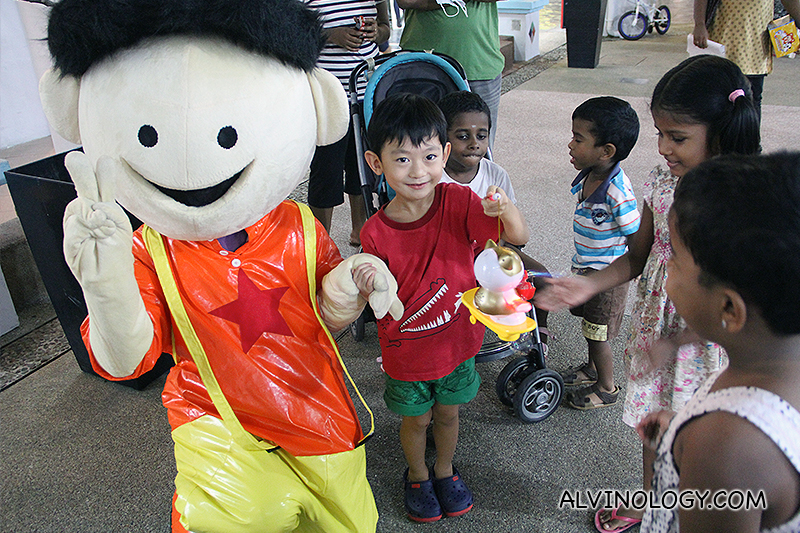 This year for the Mid-Autumn Festival weekend, my family headed down to Limbang Shopping Centre for a HDB heartland shopping experience instead of the regular mega malls.
HDB Shopping Centres addresses the needs of heartland residents while being an important part of the community. They tend to be overlooked because of the glitzier and more expansive mega malls sprouting up all over Singapore, but these HDB Shopping Centres have their unique charms too.
Here are five unexpected finds for us at Limbang:
1.
Lots of convenient and hardware shops
This really make sense. There are a lot of shops hawking convenient household items like water hoses, buckets, kitchen utensils, nail clippers and other knick-knacks which are seen in every households, but are so difficult to find when you need them the most!
Thankfully, the HDB Shopping Centres have lots of such stores to cater to our household needs without having to travel great distance to get them.
2.
Variety of food options
Within Limbang Shopping Centre, there is a MacDonald's fast food restaurant, a Canadian Pizza delivery chain and an air-conditioned food court with an array of stalls serving local food fares.
We had our dinner at the food court and the tze char stall is a worth a try. Prices are reasonable too.
3.
Galore of grooming services
There is the traditional indian barber, the more posh looking hair salons, beauty centres and clinics.
Whatever grooming needs you may have, there should be a shop to serve you.
4.
Fun roadshows
There was a Mid-Autumn Festival roadshow going on when we visited. Asher got to interact with the other kids in the neighbourhood who were participating in events at the roadshow.
It's quite fun actually. Where else can you get the chance to interact with your local community while shopping?
Asher even had a very nice portrait done for him at the event to take home:
5.
Decent toy shop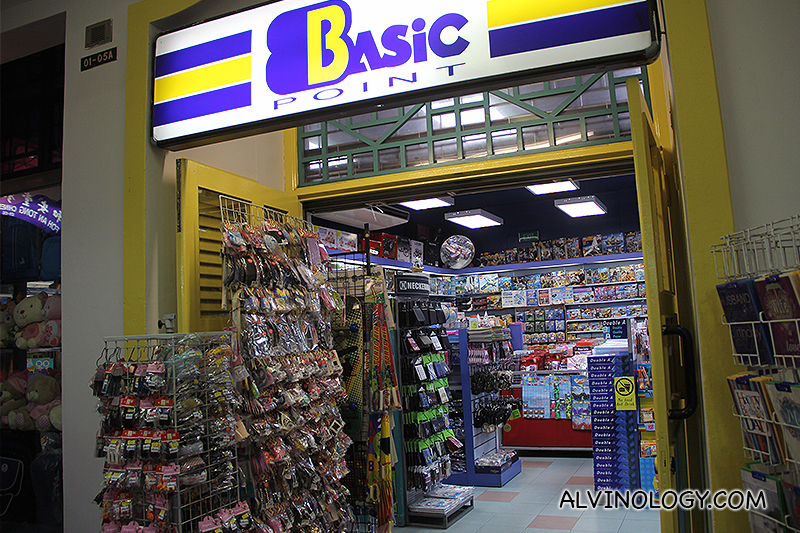 We were pleasantly surprised to find a very decent toy shop in Limbang which stocks a large selection of LEGO, priced slightly below some of the bigger toy shops. What's even more awesome is that the same shop also sells stationary, assessment books, kids' party gifts and all the stuff parents would need. This is very useful indeed for a heartland shop.
Is there a HDB Shopping Centre in your neighbour which you are fond of visiting? Or is there any shops in one of these HDB Shopping Centres which you find worthy of recommending to others?
If so, do participate in some of the activities below to support them, while winning prizes for yourself!
1. Vote for your Top 50 shops!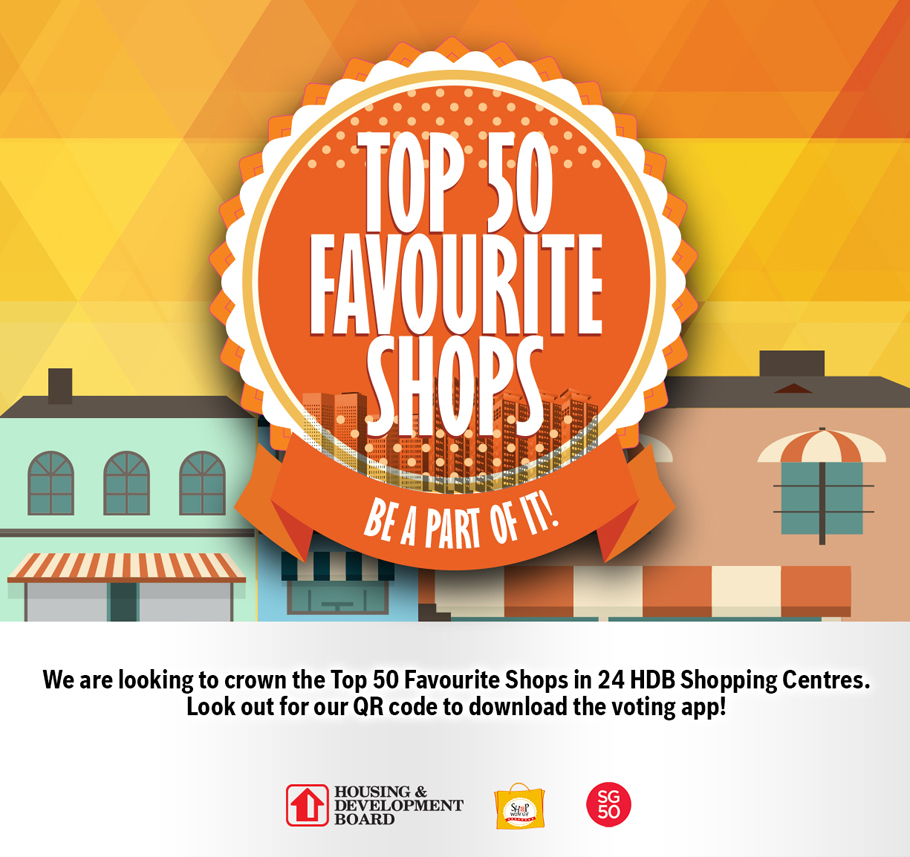 Starting from 1 July 2015 till 31 October 2015, shoppers can nominate and vote for your favourite shops online via a mobile app, available on both Android and iOS. Stand to win attractive prizes such as a smart LED TV, coffee machine, iPad, Canon digital camera and many more just by voting in the Top 50 Favourite Shops contest.
2. #myfavHDBmall Photography Competition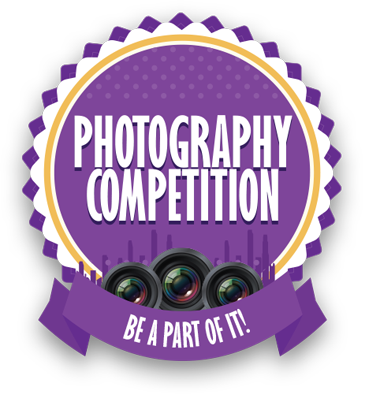 Residents can submit photos of your precious moments taken in the 24 HDB Shopping Centres here and stand a chance to win attractive prizes. The winning entries will also be exhibited at 888 Plaza in 14 November 2015.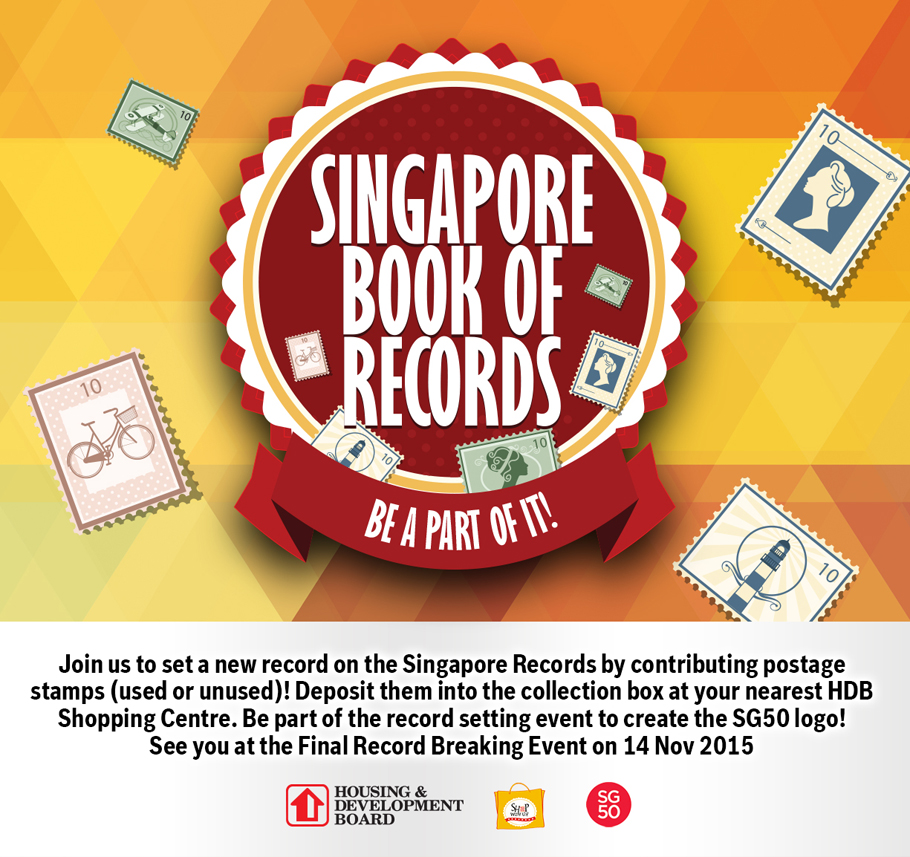 To mark the momentous year, an attempt is underway to create the largest SG50 logo made from stamps to set a new record in the 
Singapore Book of Records
. Starting from May till end October, residents can play our part and donate used and unused stamps for this record-breaking initiative.
To participate, residents are to "post" their stamps at the specially designed post boxes at various HDB Shopping Centres and all submissions will qualify for a Lucky Draw. A total of S$2,000 cash vouchers will be up for grabs.
Have fun shopping at a neighbour HDB Shopping Centre!