This Mid-Autumn Festival, if you are tired of ordering mooncakes from the usual hotel brands, why not check out one these five options?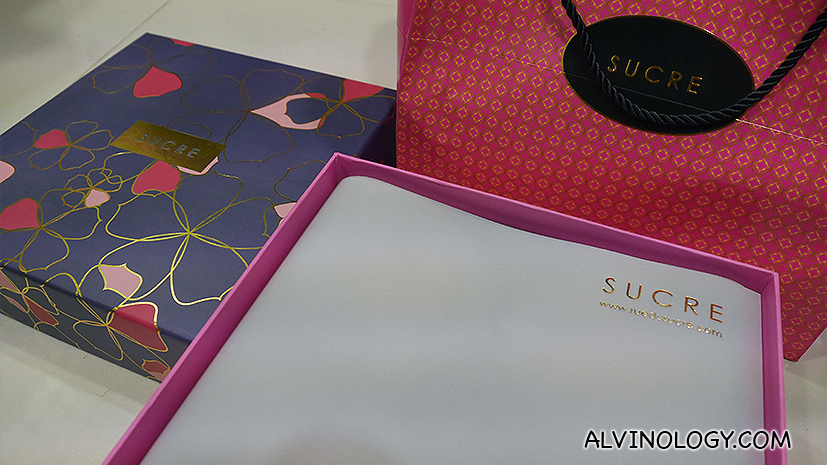 Sucre pride itself for their beautiful and intricate packaging. This year, Sucre launched their new Fleurs D'Automne (Flowers of Autumn) mooncake gift set. This is available at at the MidAutumn Festival Fairs at 2 locations in Singapore – JEM Shopping Mall and Parkway Parade Shopping Centre, as well as via online orders.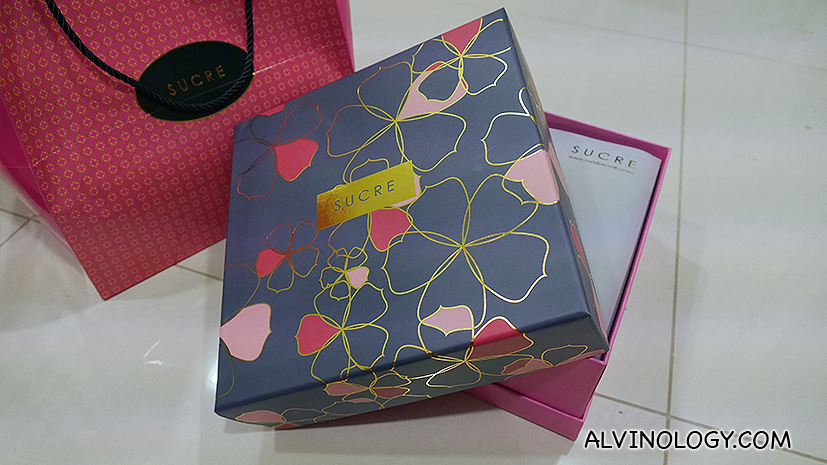 "Ash blue was chosen as the backdrop colour to convey the mood of high autumn. At the same time, the flowers on the box are designed such that they are 'emptied' of colour to reflect Mid-Autumn as well as the changing season." Share Lucy Pek, founder of Sucre.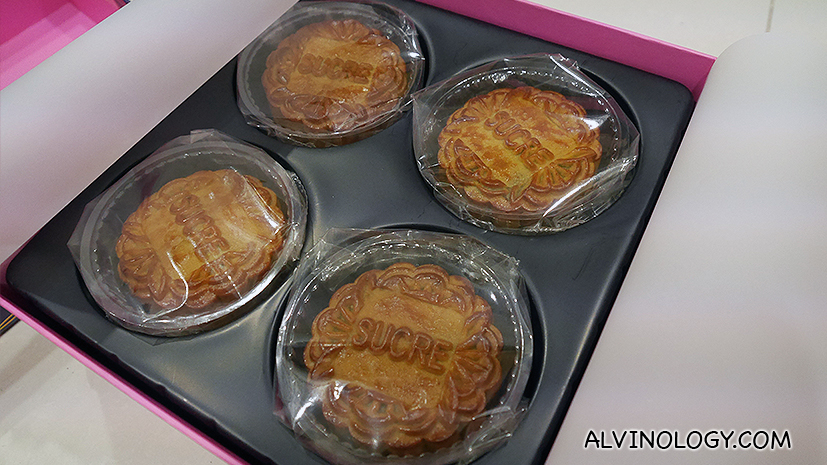 Flavours available:
Signature Collection
'Phoenix' White Lotus Seed Paste with Pineapple and Single Yolk / '鳳黄'
White Lotus Seed Paste with Pineapple & Melon Seeds
White Lotus Seed Paste with Organic Cherries & Melon Seeds
White Lotus Seed Paste with Japanese Kiwi & Melon Seeds
Traditional Collection
White Lotus Seed Paste with Melon Seeds
White Lotus Seed Paste with Single Yolk
White Lotus Seed Paste with Double Yolk
Mixed Nuts / 五仁
Seasonal Collection
White Lotus Seed Paste with Oolong & Pu-er
White Lotus Seed Paste with Oolong & Osmanthus Flowers
White Lotus Seed Paste with Macadamia Nuts
Premium Red Bean Paste with Melon Seeds
Eatzi Gourmet Bakery by Jack's Place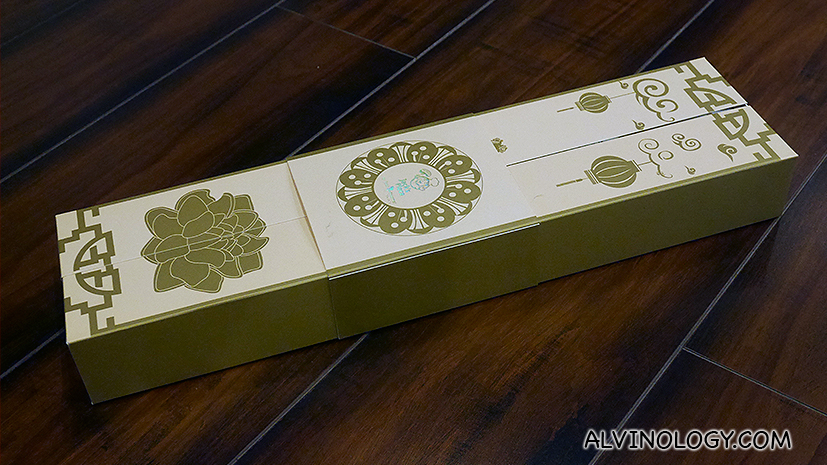 Eatzi keeps it simple and presents their mooncakes in black and white this year.
The Black Bamboo Charcoal mooncake comes with dried scallop lotus paste with salted egg filling and is topped with gold flakes. The Pure White Cranberry Lotus comes with dried apricot, sunflower seeds, and salted egg yolk filling, with honey-infused crust.
Most mooncakes with salted egg filling comes with traditional baked skin, but Eatzi's two options are in snow skin. They were a tad too sweet for me, but those with sweet tooth will love them, especially the white one.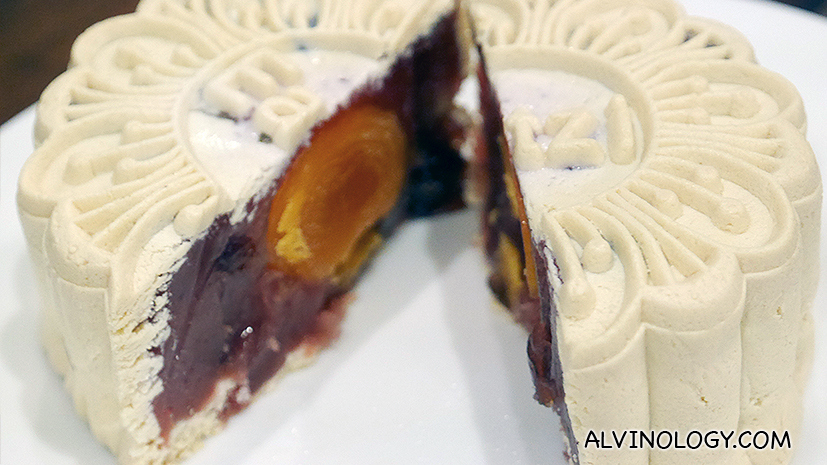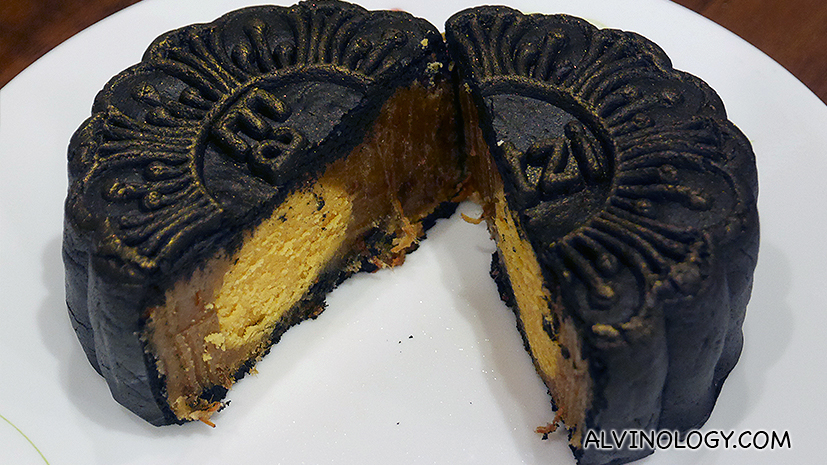 The black and white mooncakes from Eatzi are available for online order.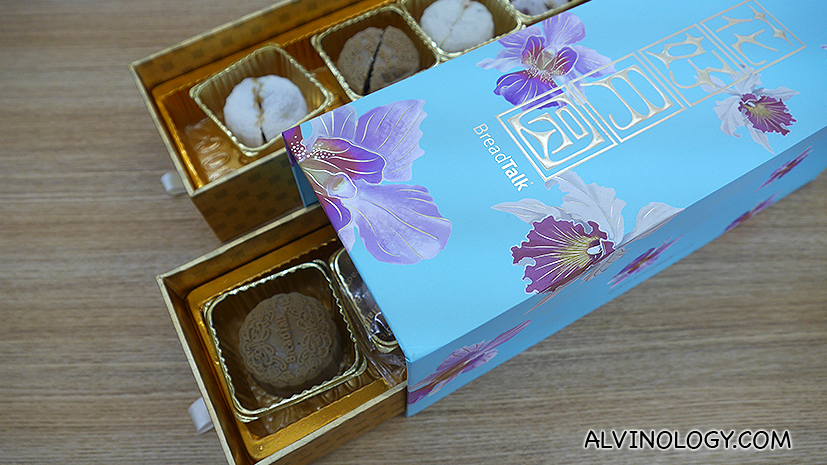 Home-grown bakery turned international brand, Breadtalk offers a series of interesting mooncakes for 2015, including Hello Kitty mooncakes.
Eight new flavours are added this year: Mao Shan Wang Durian snowskin, Green Tea Azuki, Chocolate Brownie, Yuzu Lotus, Jasmine Tea, Black Sesame, Cherry Brandy Truffle, and Lychee Martini Truffle.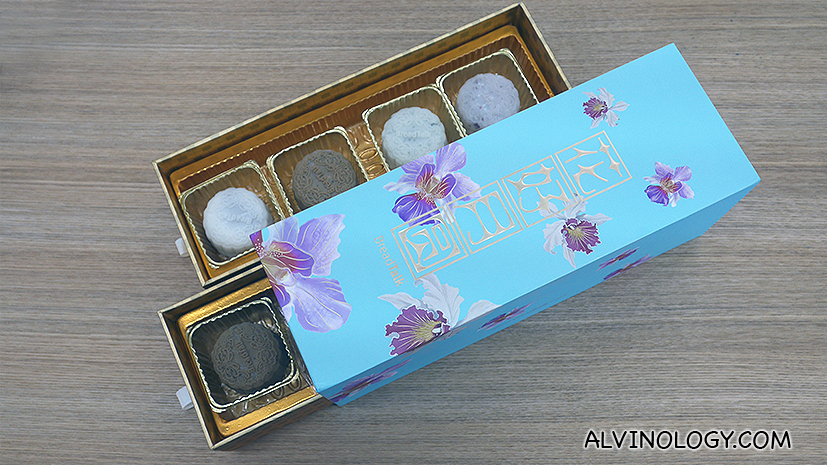 The Hello Kitty character series mooncakes, which are exclusive to BreadTalk, come in an adorable, red Hello Kitty makeup toolbox case with a built-in mirror. This limited-edition set consists of two pieces each of the Lotus with Macadamia, Lotus with Cranberries, and BreadTalk-exclusive Lotus with Yolk Blend mooncakes.
With purchase of selected mooncake boxes from Breadtalk, customers also receive a complimentary leather tote bag.
The Breadtalk mooncakes are available across their stores in Singapore.
If you are worried about your online order not reaching you, leave it to the catering experts at Neo Garden Catering to ensure a safe, timely delivery. Visit their website and call to order. 
Mooncake flavours in their premium gift boxes include:
Traditional Baked Assorted Fruits and Nuts
Traditional Baked Ginger Tea with Dried Longan
Sweet Osmanthus
Single Yolk Emerald Lotus Seed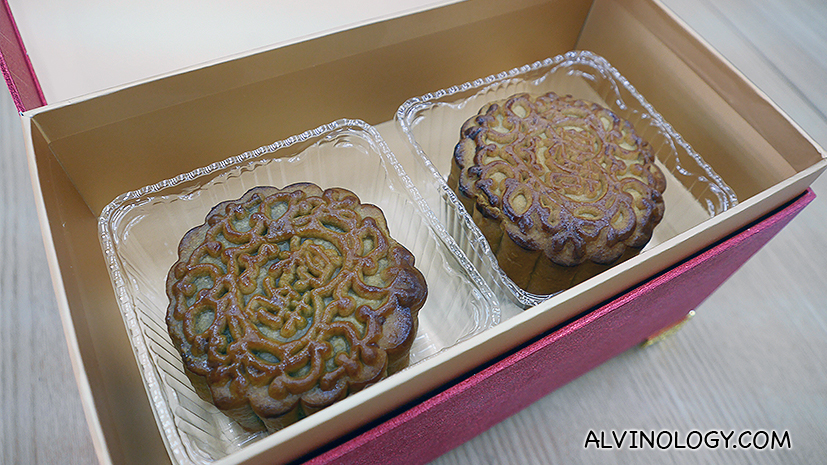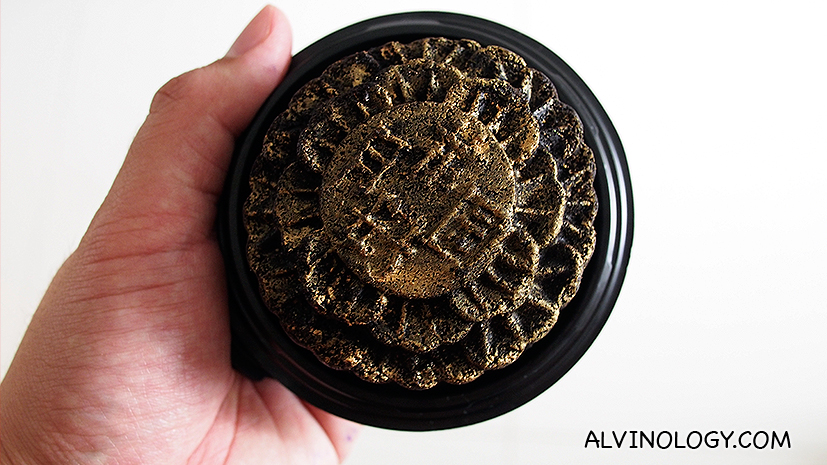 Okay I don't know where you can buy this, but they were awesome. A big THANK YOU to the OREO team for sending them over to me. Love the #OREOMooncake! Here's a little shout-out in appreciation. Care to share where it's from?