I was at Singapore one fine weekend for a quick break out of work. I wanted to try something out of the ordinary for a change so it was breath of fresh air when I got to experience a nice sojourn at Hotel Jen Tanglin.
Some parts of the hotel is still going through a facelift during my visit, but a lot of their facilities and rooms, including those in Club Rooms, where I am checked-in, are already revamped.
As I went in, I immediately noticed a huge drawing of a map of Singapore on the wall, by the entrance, with round notes stuck to parts of the map. I went to take a closer look, they were actually written recommendations from Hotel Jen guests on good places to visit in Singapore. Upon entering the lobby I can't help but notice that Hotel Jen has that very homey aura. There is a welcoming drink in the lobby, the Hotel Jen's Signature Iced Tea, and a charging station. The receptionists are very hospitable and friendly too. Check-in is swift and very high-tech, they made me sign in a wacom (I actually thought the stylus is a regular pen).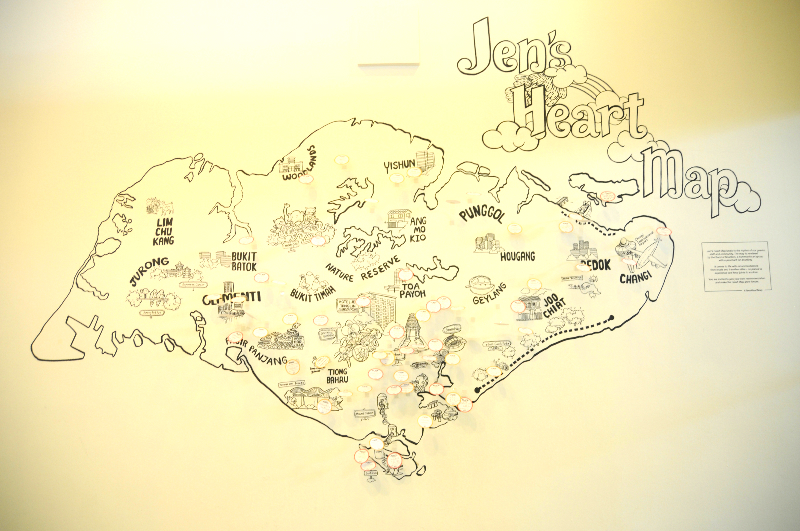 I was very tired from my day trip so I headed straight up to the Club Floor and excitedly went inside my room. It did not disappoint. The interior design is very contemporary, it was made to look like an apartment bedroom but more funky and cozy. I sure wished it was my own bedroom. The bed of course was big enough and super soft, I had a very restful sleep. I so much love the window sofa and the cool statement pillows. It has a great view of the city, so sitting there with a hot cup of coffee while looking outside the view was so relaxing. The work table also has this vintage looking lamp that I want in my room right now. One thing I noticed is that they smartly utilized every space in the room with ergonomic furnitures.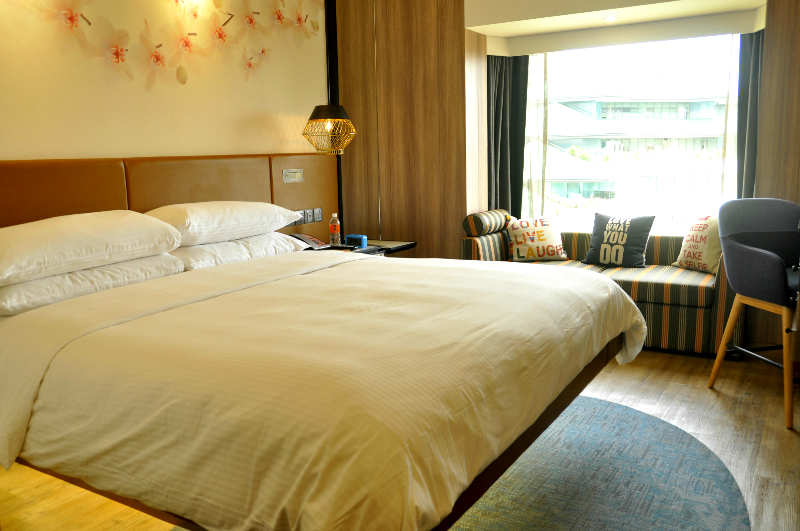 They have a mini-bar with good supply of coffee and tea. And when I opened the fridge, I found a complimentary cup filled with cut fruits.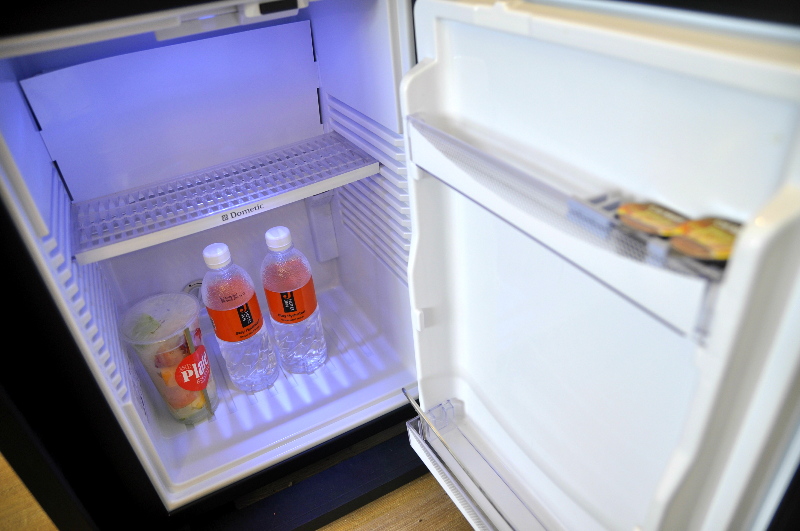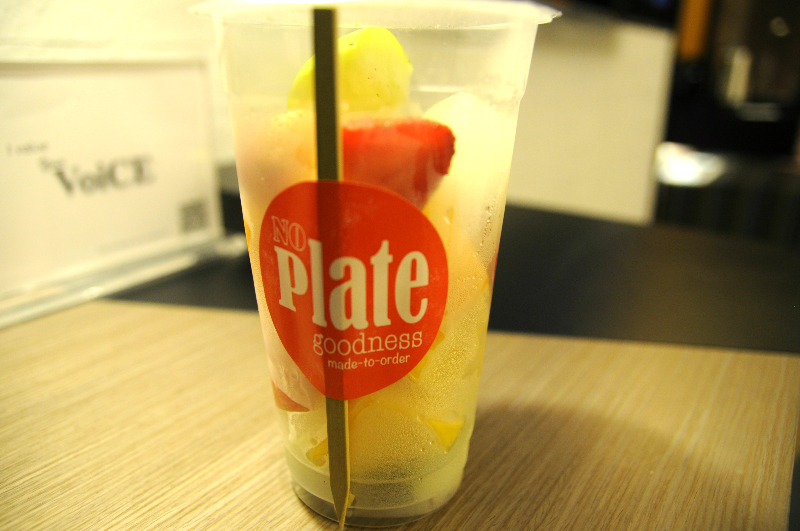 The bathroom is sleek and compact, with just about every toiletries I need for my stay, including a hairdryer and lots of towels.
The best part of having Club Room keys is I get a quick access to the Club Lounge, which is open 24 hours. They have light snacks such as cookies and nuts all day round and some cup noodles at night! I went to stay there to for some afternoon snacks from 2pm to 4pm, which are mostly pastries and breads. I stayed there until the lounge's Cocktail Hour from 5pm to 7:30pm. They served whiskey, gin, wines and a bunch of other beverages, as well as some great food to go along with the drinks. I got to enjoy beer and some nachos and chicken tikka while hanging out at the lounge.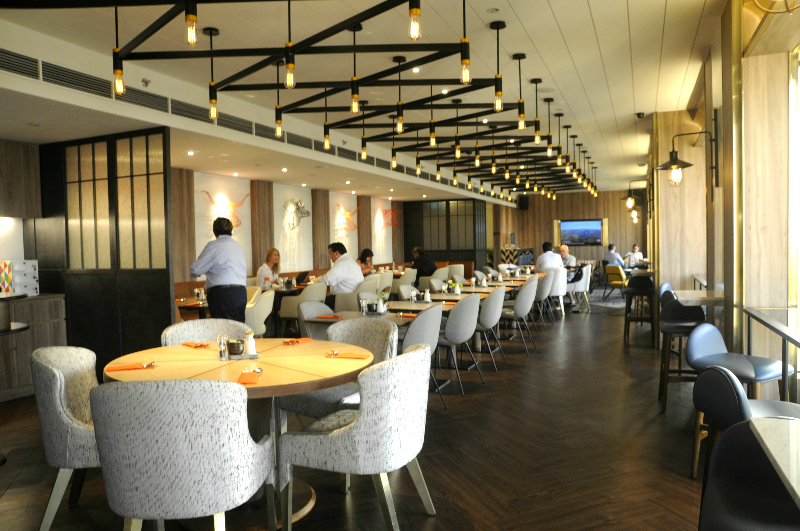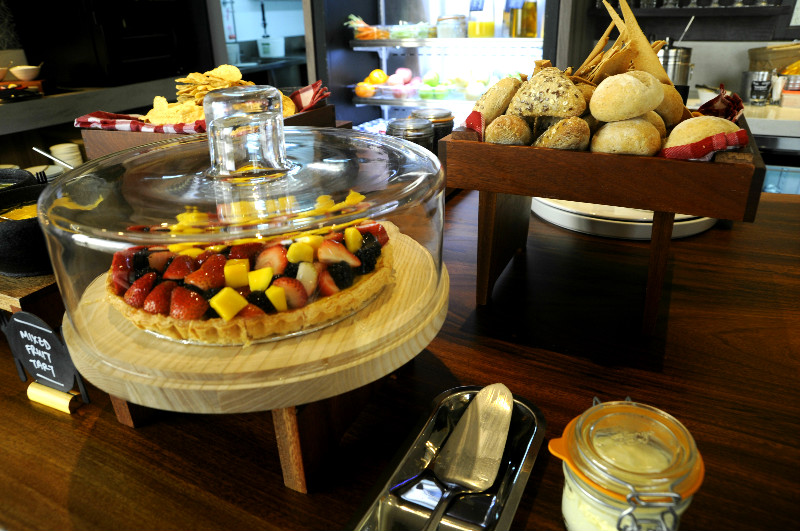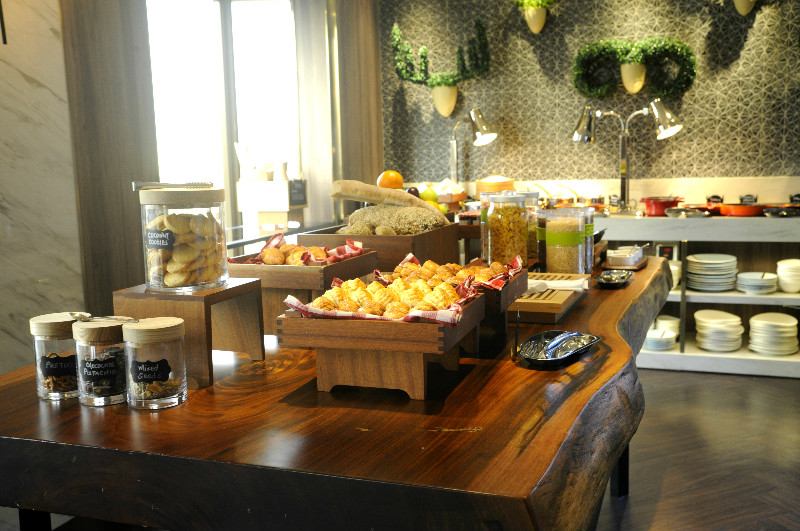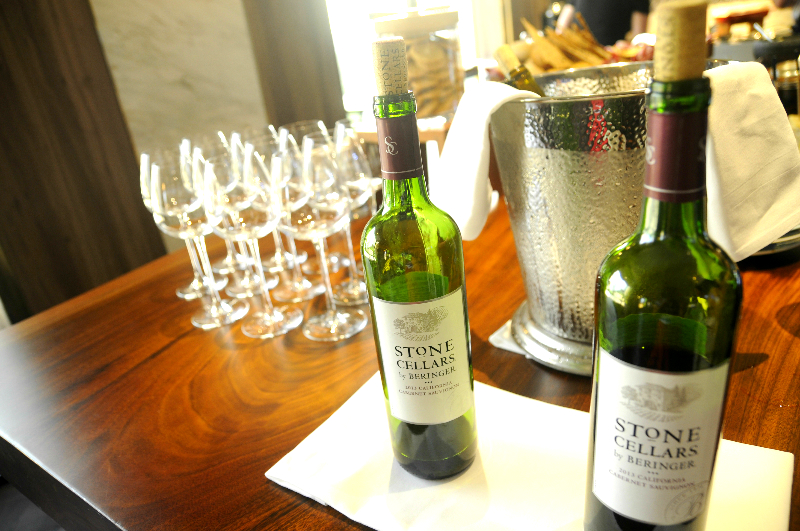 I also had my breakfast there too. Breakfast buffet in the lounge is open from 6:30 am daily and ends at 11 am on weekdays and 12 noon on weekends.  The spread is really good and sumptuous. I like that they have a ta pao boxes available so I don't need to secretly stash my croissant to take up to my room. I just went ahead and ta pao some food up to my room with me. Jen is really "Jenerous".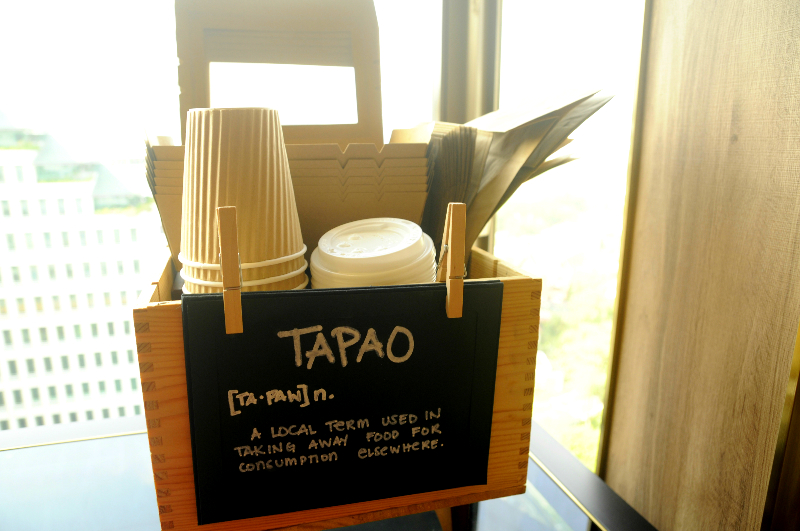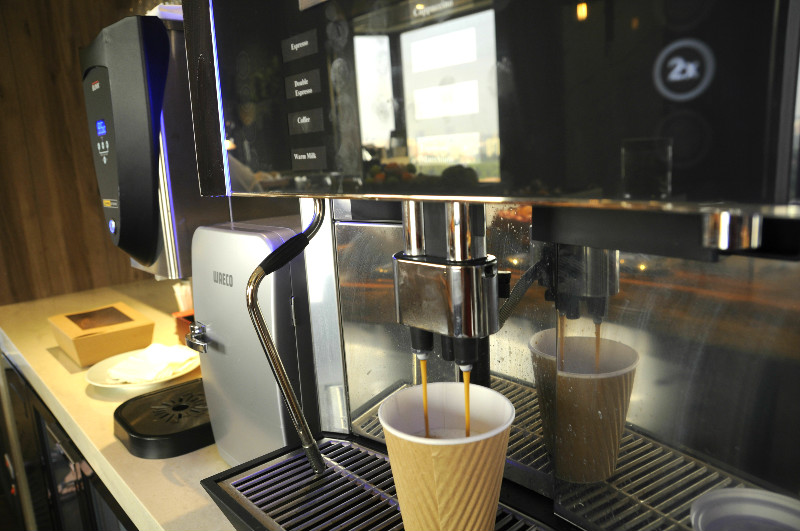 I also got to experience an hour fitness training with Hotel Jen's fitness coach. The work-out were simply but intense, I really felt the burn. The fitness gym is big and is open 24 hours upon request. Just beside it is the spa area, which for me is the best part of the hotel because it has a whirlpool. The spa area also has a steam room and sauna. To keep belongings safe, they have a locker room with secured lockers.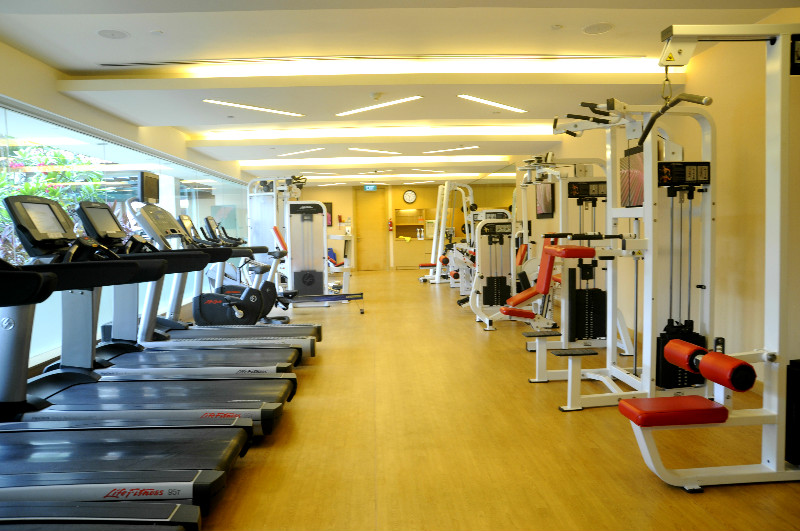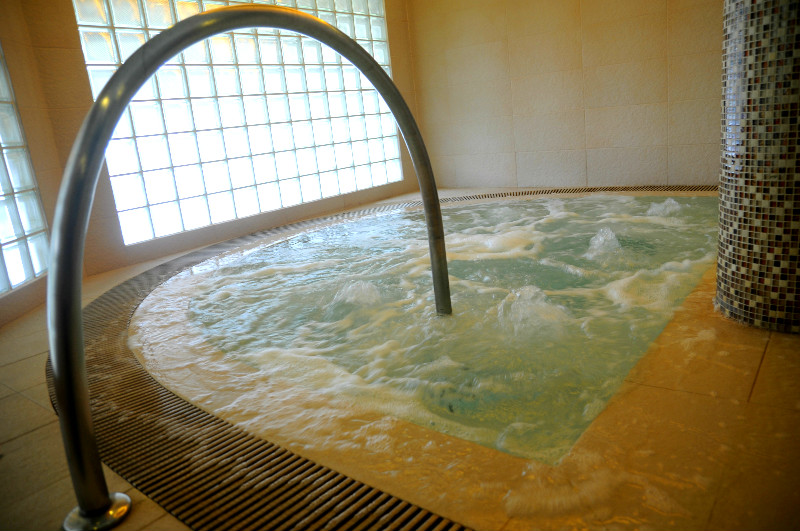 The hotel has two beautiful pools. I love how big and spacious the pools are. Lounging around the pool area is very relaxing as well because the pool area is nestled amidst lush trees.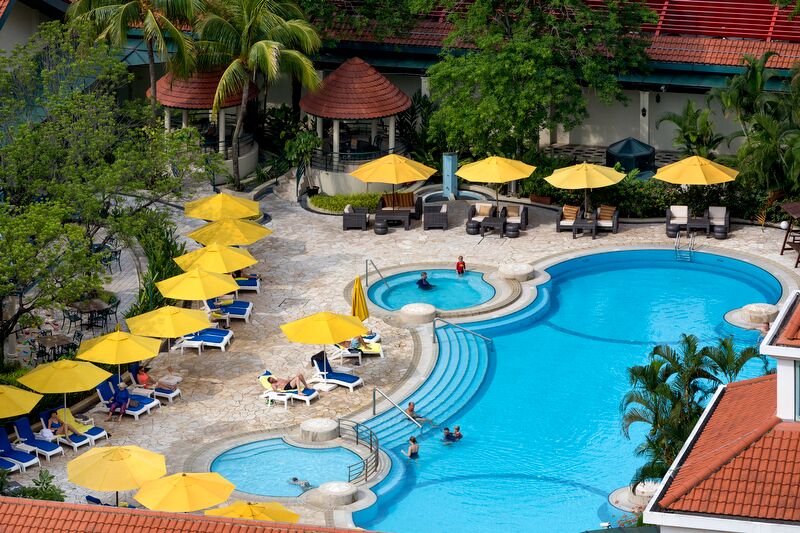 Hotel Jen Tanglin is conveniently connected to Tanglin mall. It is accessible too as it is just a few minutes walk to Orchard Road. There's also a complimentary bus that took me straight to Orchard Road.
With the new look that Hotel Jen is adapting now, it is no doubt that they are becoming the next "Jeneration" of hotels.
Hotel Jen Tanglin Singapore
1A Cuscaden Road, Singapore 249716
(65) 6831 4320
This post is submitted by Reia Ayunan from our sister site, Asia 361.com.