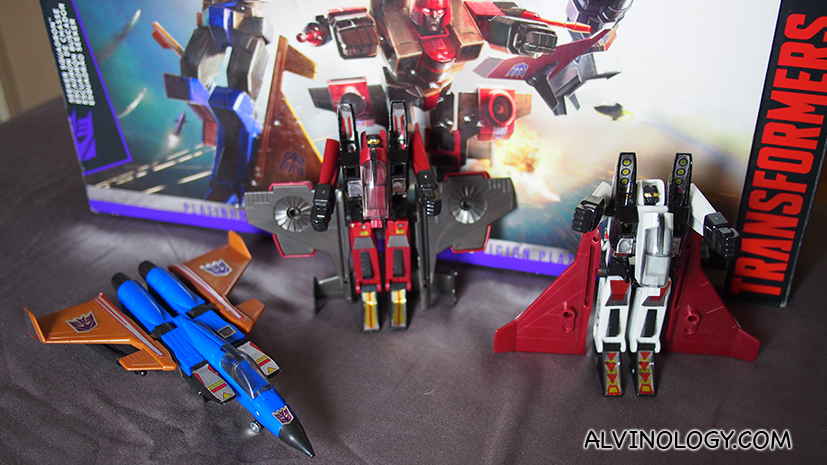 If you are looking for more premium Transformers toys for  your kid, consider the Transformers Platinum Edition series.
Asher received a set of the Transformers Platinum Edition Seeker Squadron 3-Pack recently. It is recommended for ages 8 and up due to many small parts.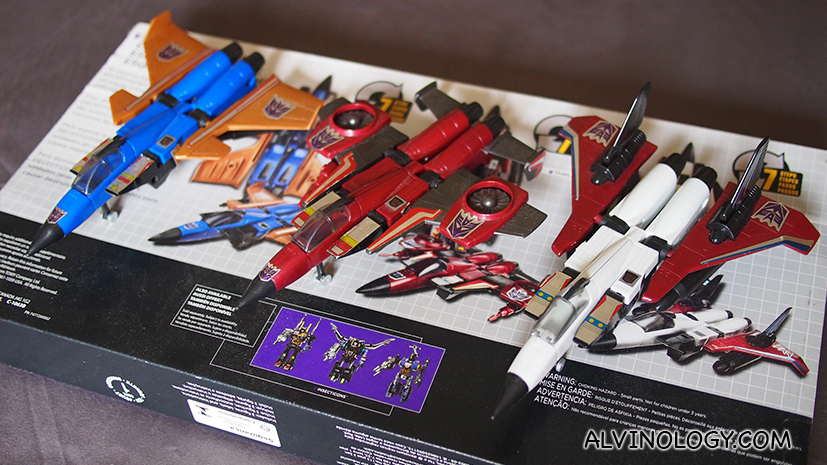 Asher is only 4 years old, but he enjoys playing with it just the same. The figurines are heavier than the regular Transformers figurines and are more sturdily built as many of the parts are made of die-cast metal instead of plastic.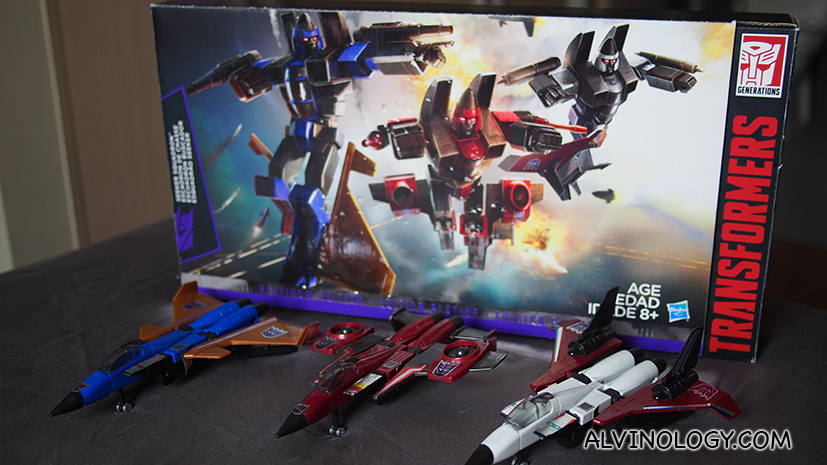 Asher had fun transforming the three characters, Thrust, Dirge and Ramjet. All 3 convert in 7 easy steps from robot mode into drone mode: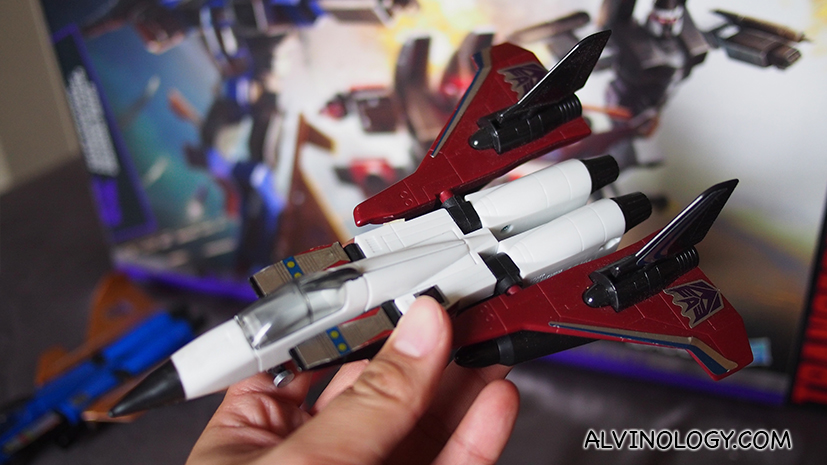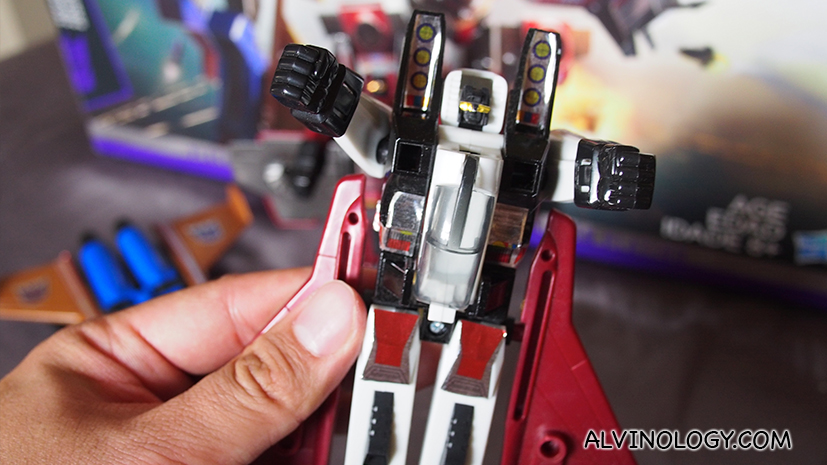 The Transformers Platinum Edition is available at Toys' R'Us and major department stores in Singapore.