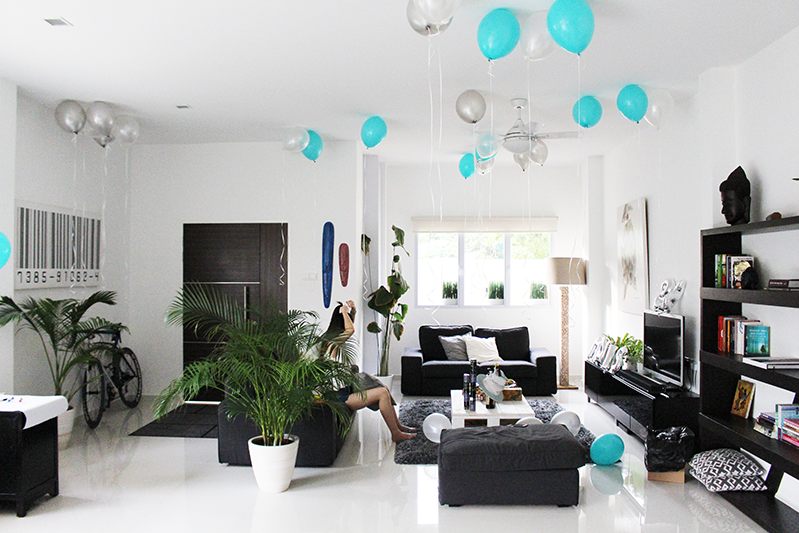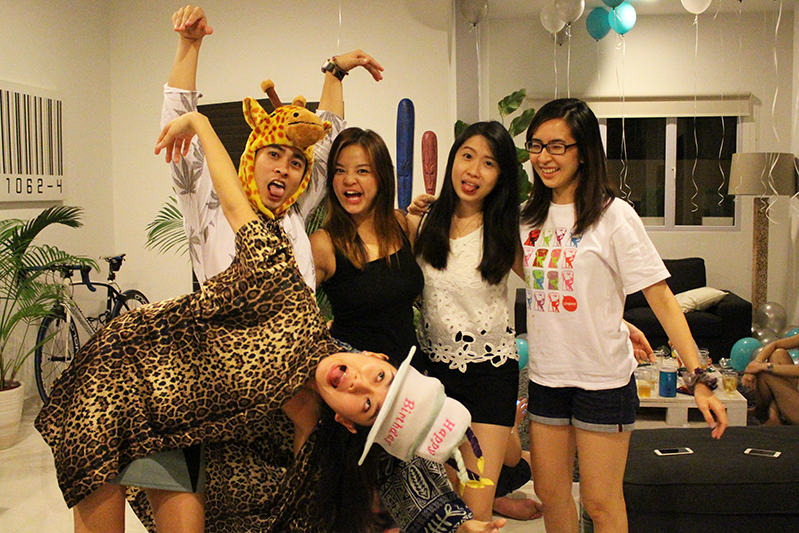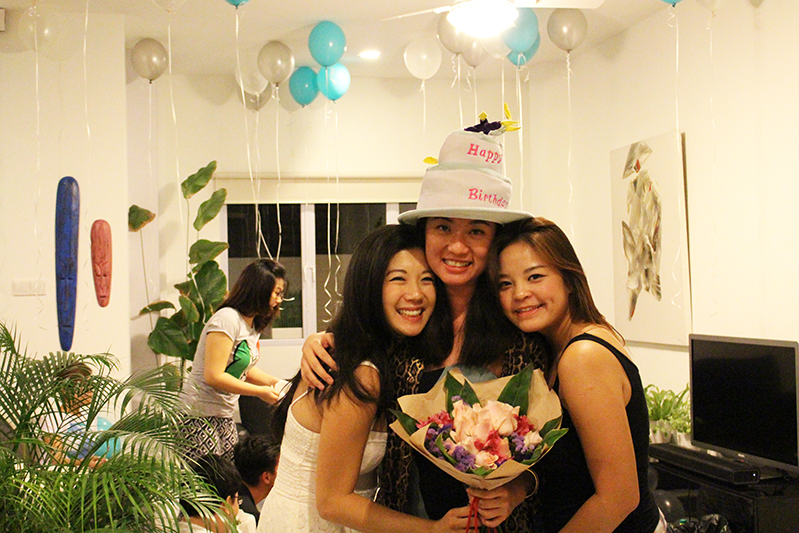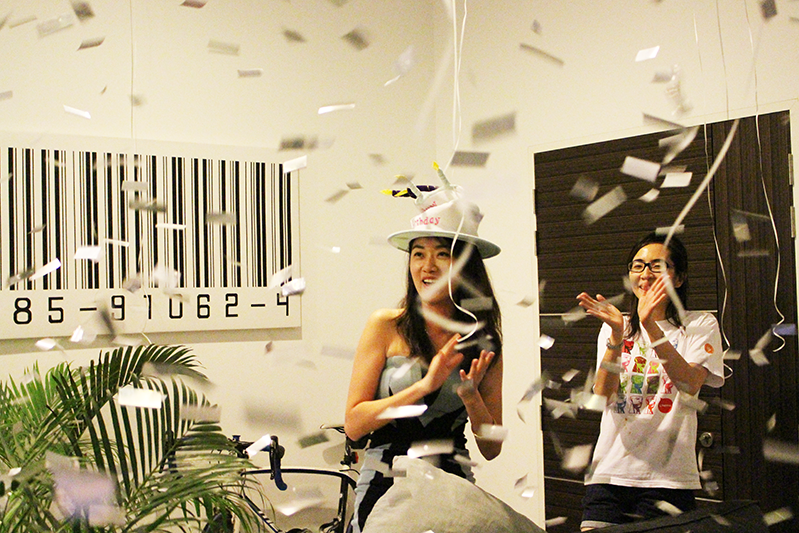 Airbnb never fails to amaze me. This time was no exception. My cray pack and I rented a terraced house in a rustic and contemporary setting with its spacious living and outdoor garden range for Mavis' 26th Pajamas birthday bash. This hidden gem was extremely on point for close to 30 pax.
I've never ever get enough of turquoise haul, when this hue has so much of the elegant rationale beneath of serenity, spiritual grounding and sophisticated. Hence, the birthday bash was all over with greenish-blue balloons! Such an awe-inspiring shindig, ain't it? Though it seemed like it was the birthday party of mine instead!
Of course, coming along with Anabel in the kitchen space – the home cooked chef, preparation for the birthday dinner was much more stress-free and promising. You can't imagine how lovely it was to have all 7 of us (the morning shift preparation group) witnessing with her on how the dishes we'd were put together.
Down to 4 dishes from –
Starter: Rucola salad with ripened cherry tomatoes and pine nuts and parmigiana reggiano
Soup: Wild mushroom soup with truffle oil infusion, served with crusty ciabatta bread
Entrée: Chicken Bolognese
Main: Herbed baked salmon fillet served on mesclun greens dressed in balsamic vinaigrette
It was really a lured experience. We managed to pick up and appreciate the tricks. Quality time we shared and the pleasure of sitting down at the table to indulge in what we've whipped up, can never be putting on the evaluation.
We had much laughter and jest over succulent home-cooked servings and most importantly the great close-up of company – the bunch of old friends in our slouchy PJs, getting together in this reserved ambience with heat of conversations and intimacy was certainly a warm and blessed session. Home-cooked meals are never boring and moments were being captured!
Celebration is not about how chic it is but the only quality moment that we could share with the closest to heart or the exclusive ones over long overdue in such private setting.
Days for preparation were worthwhile; from prepping to thunder bolting this bombshell – the birthday doll, you guys just fit in well. So stoked that it was a success, watch how we caught her off guard:
Video Production: Bryan Chen
Chef: Anabel Chew
*Photo courtesy of Ashleey Leong*
####