$1688 Yusheng from Jiang Nan Chun
Just when I think yusheng cannot get any more different, Jiang Nan Chun at Four Seasons Hotel kicks it up a notch, in fact several notches, with its $1688 Luxury Yusheng.
Oh yes, you've read it right – the yusheng costs S$1688.
If I were to hear about this somewhat unbelievably priced yusheng from someone else, I would probably say "Wah! There's gold in it, is it?" Erm, in actual fact, there is indeed gold in this yusheng.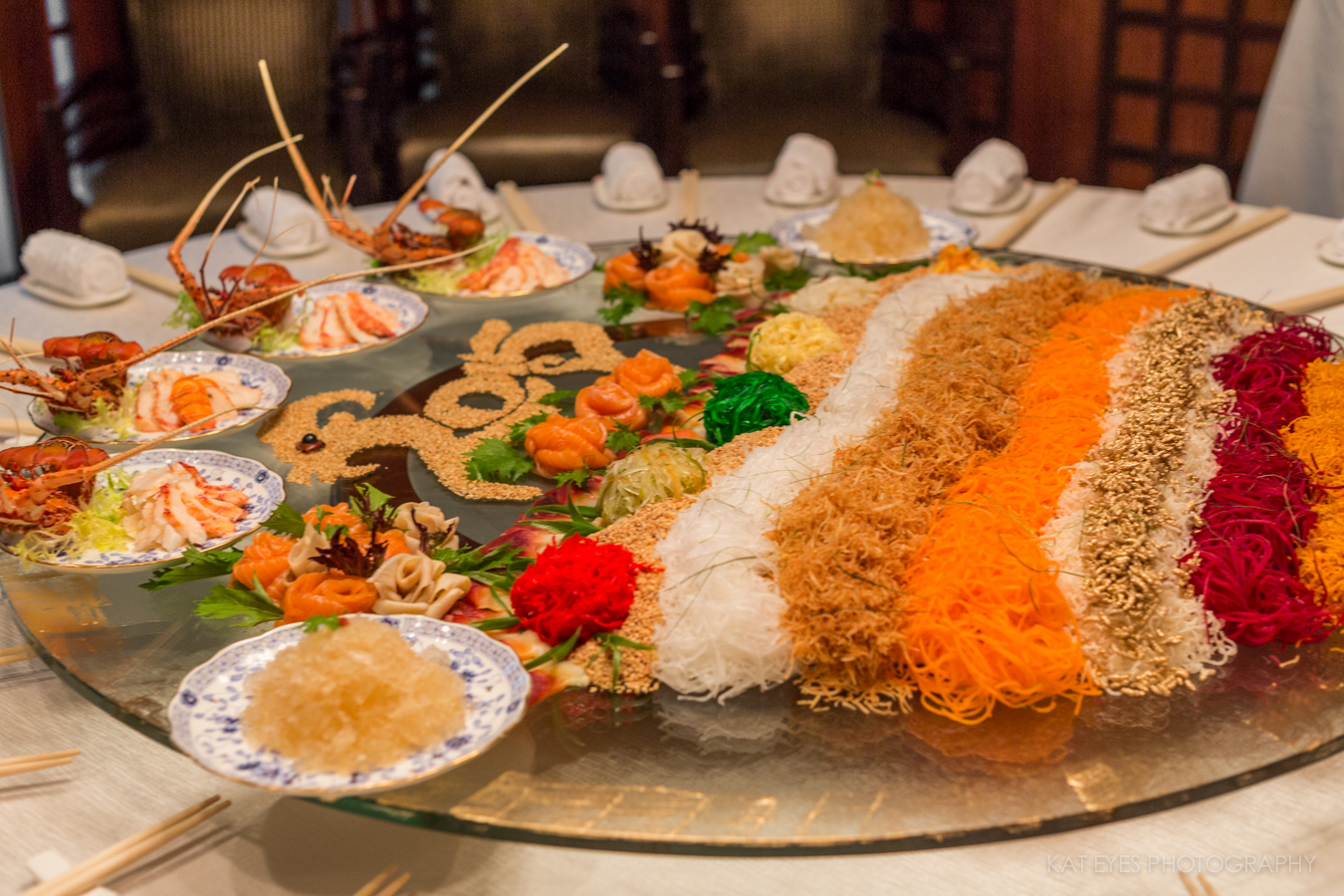 Intricately plated with the design of a goat, the Luxury Yusheng is a bountiful platter of pure decadence. It includes premium delicacies such as lobster, abalone, bird's nest, surf clams, salmon and rice in gold leaf. The sauce used is unlike the typical plum sauce used in most yusheng; Executive Chef Alan Chan has created a special sauce comprising homemade plum sauce, passion fruit sauce and a secret-recipe sauce.
To sweeten the deal, the Luxury Yusheng comes with a 730 ml vintage Dom Pérignon Rosé champagne from the year 2003, which was also a Year of the Goat.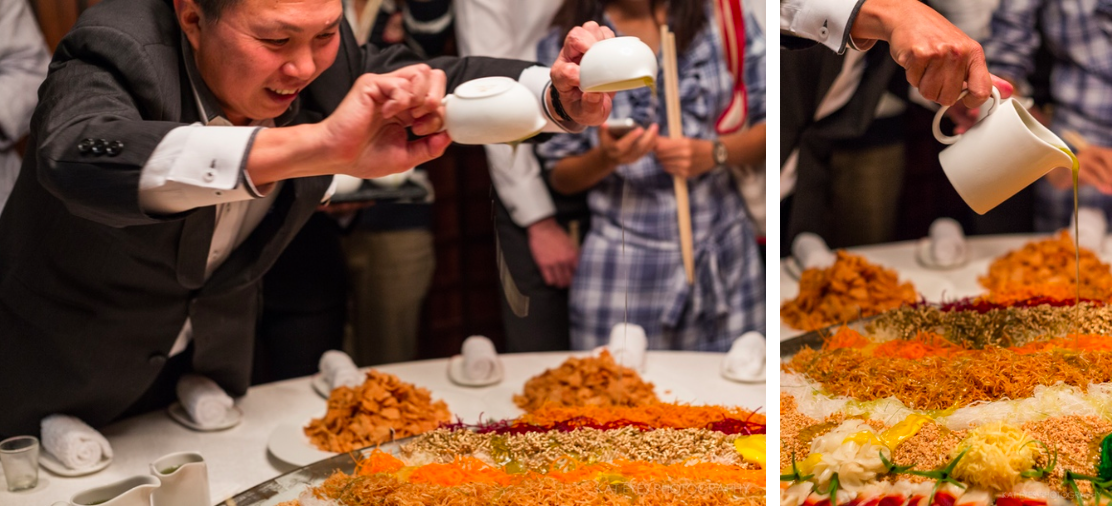 Before you brush off this yusheng as being extravagant, it's actually good for 20 to 30 people – a platter fit for sharing well wishes with your business associates. So if you want to lou hei, or toss, in style, head to Jiang Nan Chun for the ultimate splurge.
Jiang Nan Chun
Four Seasons Hotel
190 Orchard Boulevard
Singapore 248646
Tel: +65 6831 7220
Email: [email protected]
*****
ABOUT THE WRITER

A wordsmith by trade and photographer at heart, Kat leaves her footprints around the world and tell stories as seen through her eyes, heart and soul.  Follow her travel and culinary journeys on her blog and Instagram. She can be reached at [email protected].
PHOTOS: ALL RIGHTS RESERVED © KAT GOH