Day 2 of the trip brought us to Ayuthaya, the old capital of Thailand.

If memory (I studied history in secondary school and in JC) serves me right, Ayuthaya was a kingdom that lasted from the 14th to 16th century AD and because of the openness of its rulers, enjoyed a lot of wealth and flow of information, ideas and goods to and from countries such as France, Japan, Middle East and China. Toward the end of Ayuthaya's glory days, it even had the Malay Peninsula (Malaysia today) and Cambodia as its vassals (i.e. conquered areas that reported back to the king).
It is therefore not surprising to see temples (or Wat) plentiful and far more illustrious than those  in Bangkok. According to our tour guide, it is in every Thai-Buddhist's aspiration to want to build a temple in honor of their god. It also symbolises and celebrates one's wealth and successes in life. So, oft-times the more the builder has achieved more in life, hence the more heartfelt the gratitude to build a bigger Wat.

Just "outside of the Ayutthaya city walls", the town was chugging at its own idyllic pace. Nothing here is hurried or will make you feel harried. In fact, it's the norm for Bangkok-ites to retreat to Ayutthaya as a weekend getaway or day trip. They usually get there via a cruise along the Chao Phraya river or an hour's drive northwards.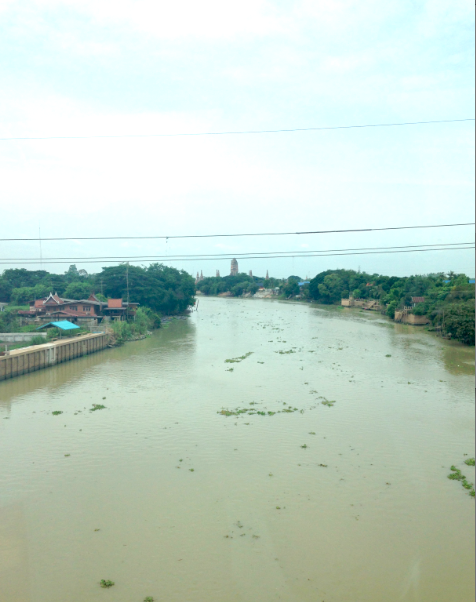 After site-seeing at Wat Mahatat, we scooted over to Wat Chaiwatthanaram (a mouthful, huh?) which in my opinion is a lot more impressive than Mahatat, and for good reasons.
It is after all built by the then-king to honor his victory over the Khmer regime hence its name, "Temple of the long reign and glorious era".
Several of us braved the precipitous steps to get to the top of the highest stupa.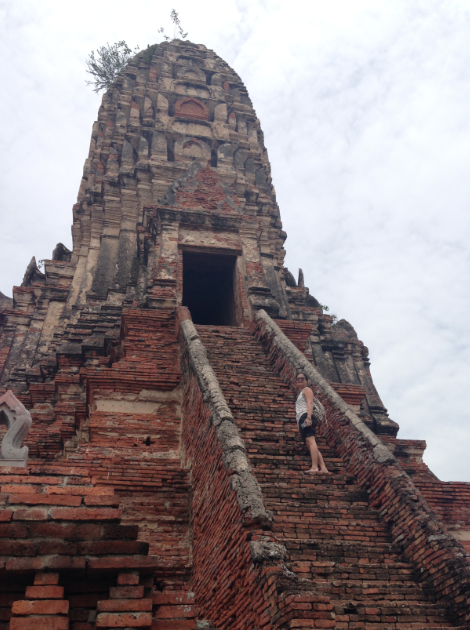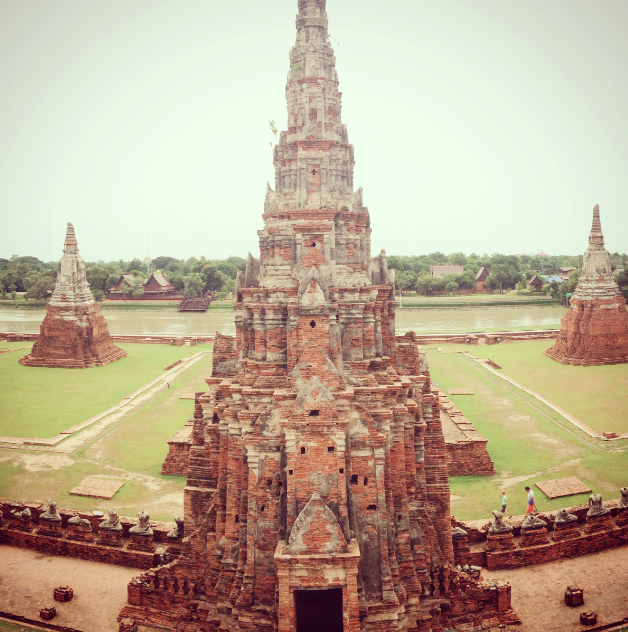 The amazing view was reward enough.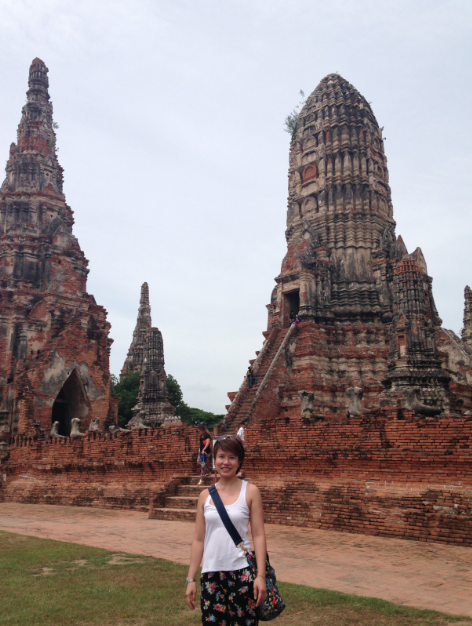 Two temples later, we were famished.
This brings me to the first of the 4Ms I think every visitor to Thailand must and will inevitably dapple in: Makan (which means 'food' or 'eat' in Malay).
The exterior of this restaurant looked nondescript enough, save the obtrusive signboard.
It's strategically located next to Chao Phraya which meant its catches are fresh everyday. Case in point – the mega river prawns (don't call them crayfish, ok?)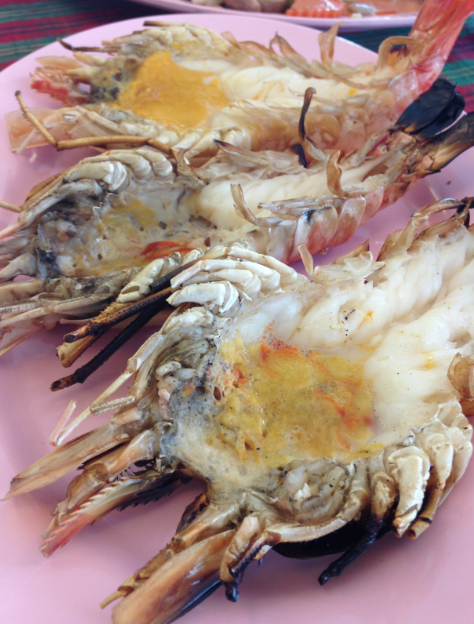 Here are the rest of my favorite fares: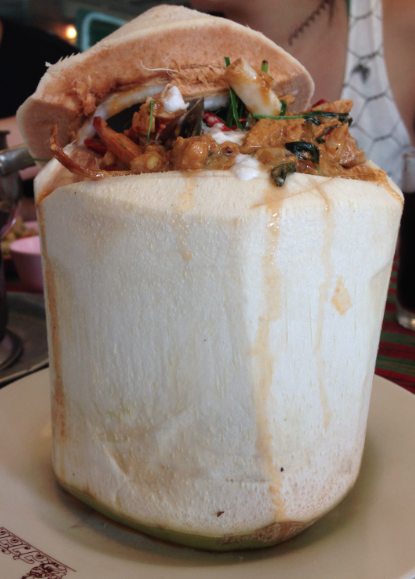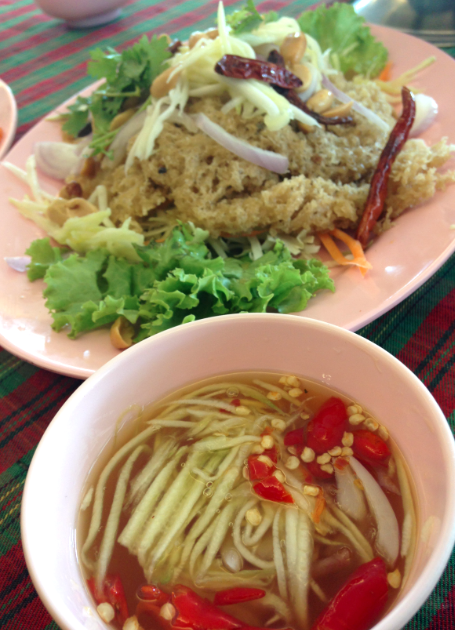 You would think the feasting would stop there – how cruel of the hosts to keep pumping us with all these food (we found out soon after we hopped on the coach after this heckuva lunch that we were heading to a fruit banquet!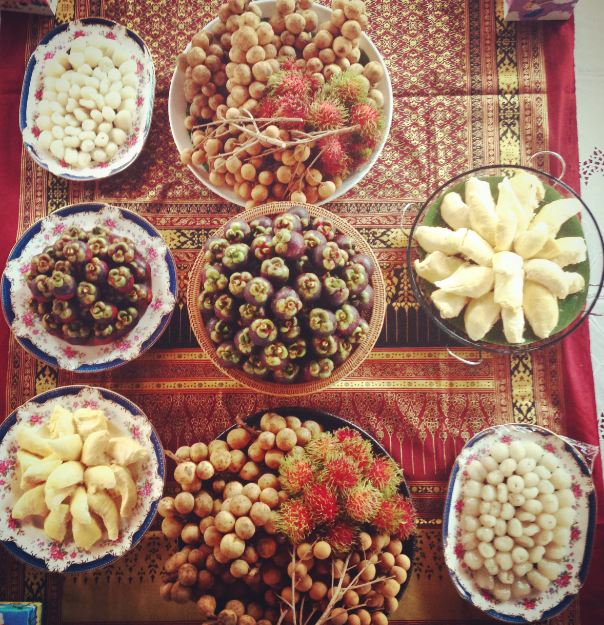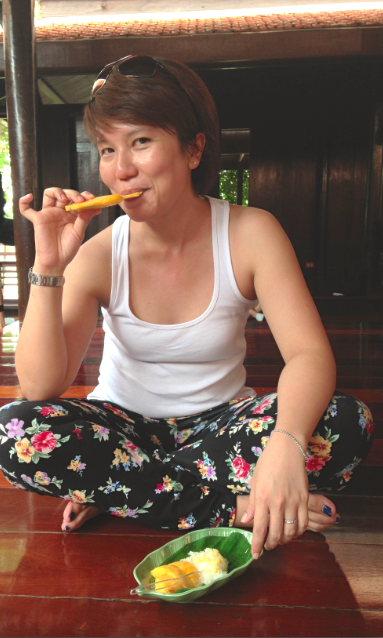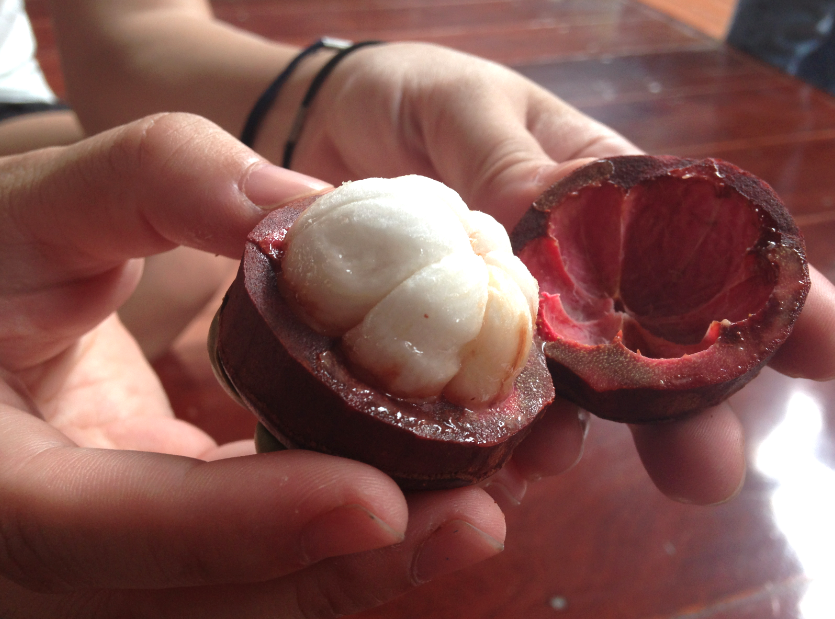 And you think the M ended there? Nope. We drove back to Bangkok and were whisked into the Blue Elephant Cooking School and Restaurant for dinner. A departure from the home-cooked fare and street eats from earlier in the day, the Blue Elephant serves up Thai cuisine in fine-dining proportions (read: smallish, thank God.) — which boded well for us who, as grateful as we were to have such generous hosts, were just too stuffed to gorge ourselves!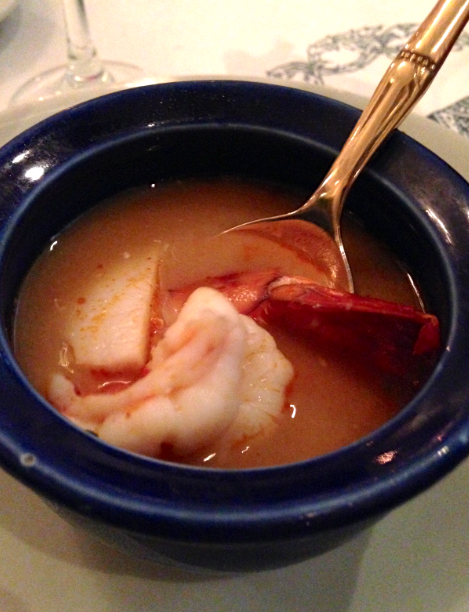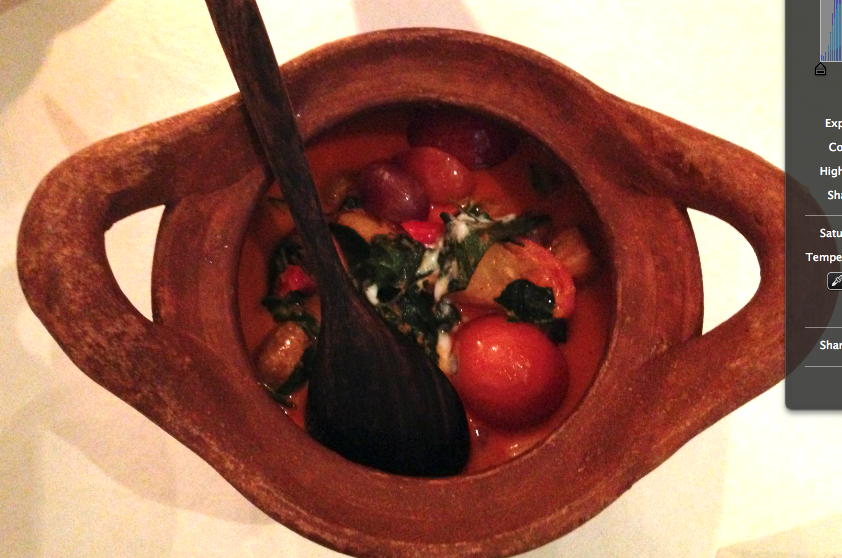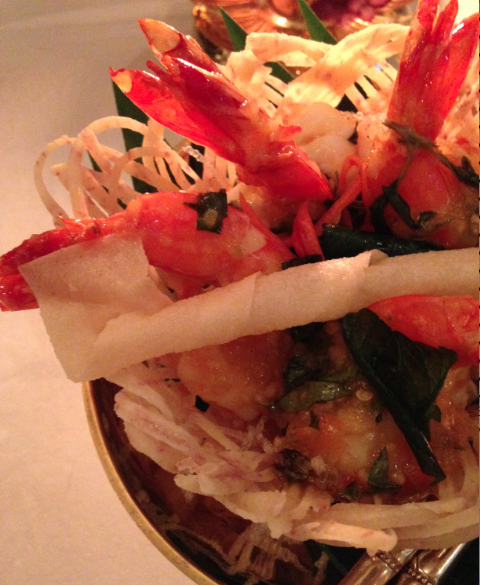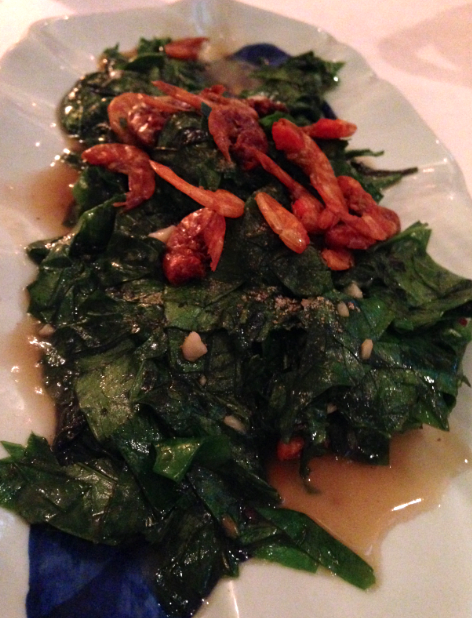 And with that it should be time for some exercise right? Well, sorta… which brings me to the next M: Muay Thai.
Not that we're going to get ourselves ripped (those fighters' bodies are amazing works of art, I can tell you that after seeing them up close) but a toned down version of the sport. Waaaaayyyyy toned down.
Yes. We ended the night at "Muay Thai Live – The Legend Lives" at Asiatique the Riverfront, which was a great crystallized way for the uninitiated to learn more about the sport and especially its origins. And interesting nugget of information to add: Muay Thai Live is actually the brainchild of Singapore-based, Thai-born writer-director, Ekachai Uekrongtham. What are the odds?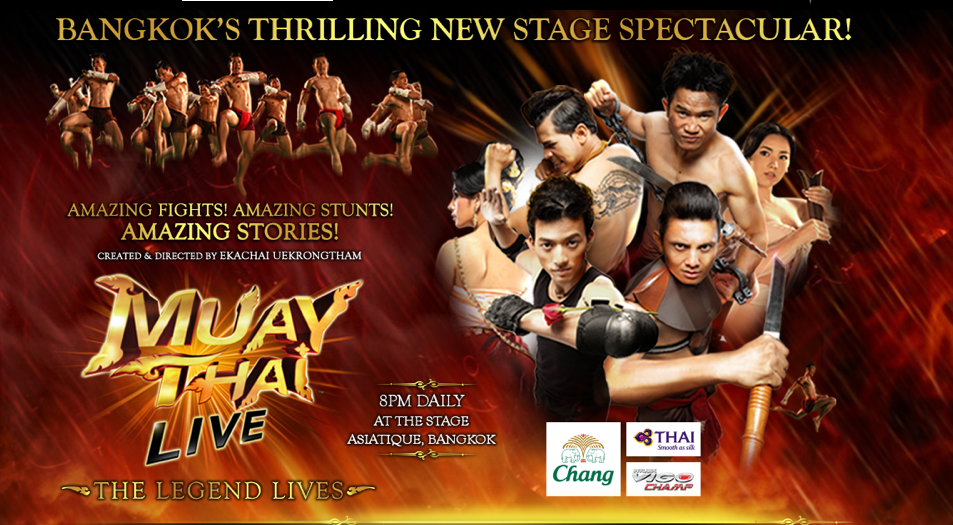 ***
Day 3 continued with the last of the Ms: Market and Massage.
Unknown to many, I am actually an aunty at heart (ha!), so any chance I get to visit the local markets wherever I travel, I will grab it. So thanks to TAT for mind-reading me and including Tor Kor Market in the itinerary.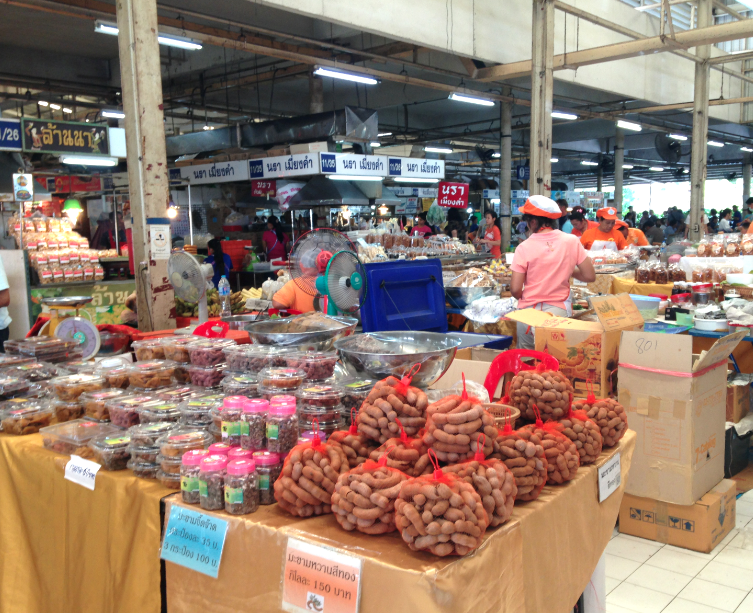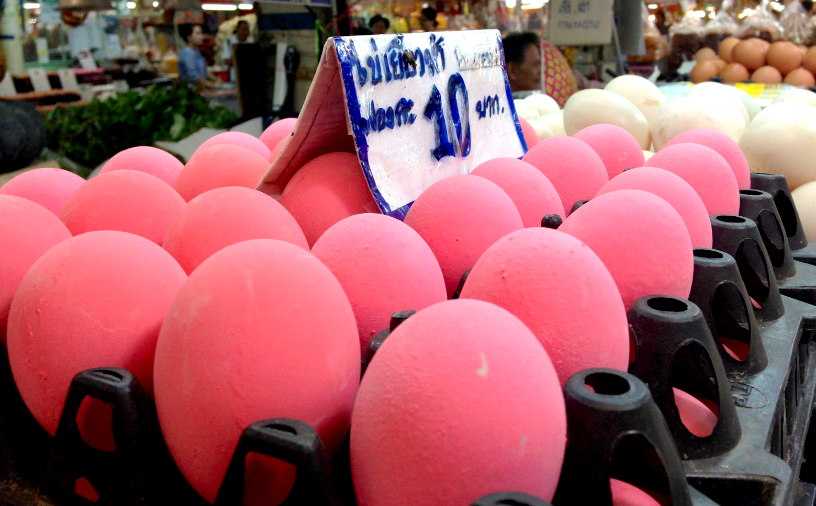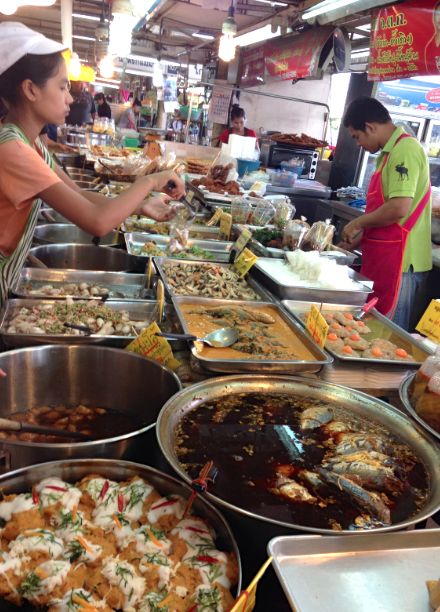 From one market, we moved on to another market, which needs no introduction nor elaboration… among other things I've bought (mostly for my baby daughter), these pairs of boots (which will be useful for my upcoming trip to wet winter wonderland that is New Zealand) from local label, Perfect Combination, are my proudest haul of them all.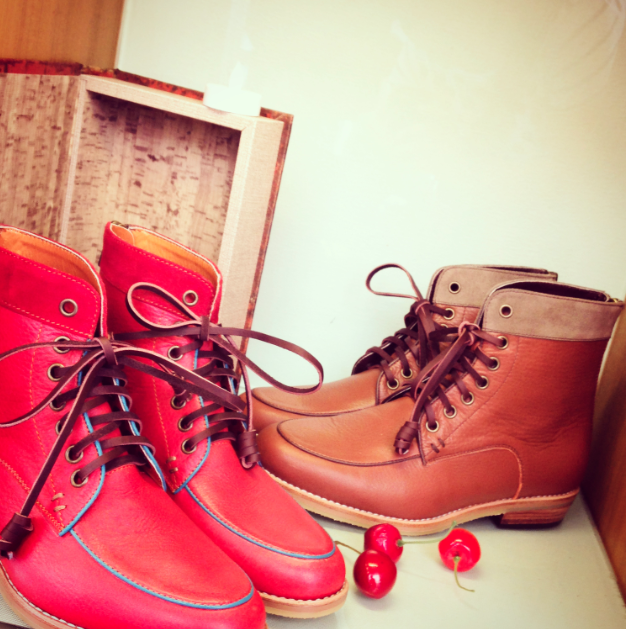 So then, what do you after a whole lot of makan-ing, market-ing and muaythai-ing? It's high time for some massage-ing at Let's Relax.
While I clearly do not have visuals for my massage session (I was busy feeling knead-ed), trust me when I say it was ahhhhhhhhsome.
To sum up my sentiments about this trip, I thought this parting shot will best describe it — I'm thoroughly full in the tummy, the heart, the luggage and empty in my pockets. And at least by my standards, those are hallmarks of a great holiday. 🙂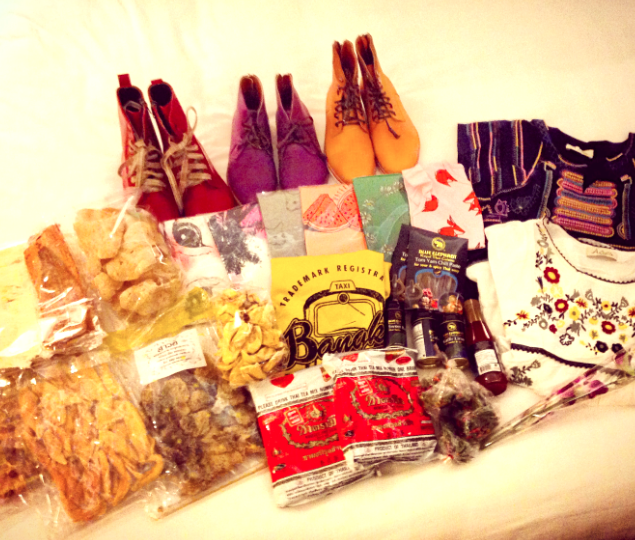 This post reflects experiences and opinions of my own. The trip was kindly sponsored by the Tourism Authority of Thailand and Thai Airways International.