Via AsiaOne:
Hong Kong actor Tony Leung is set to play the young Lee Kuan Yew in an upcoming movie called '1965', reported Sina.com.
Heavyweights such as Maggie Cheung and Hollywood actress Julianne Moore are also slated to star in the movie, which will be directed by Hong Kong director, Peter Chan.
'1965' is reported to be a collaboration between Singapore's Jiale Movies and Peter Chan, and will be about Singapore's independence in 1965, amid events such as the 90 days turmoil, ethnic strife and political struggle.
Filming is set to start in the fourth quarter of this year and will take place in Singapore and Malaysia.
Tony Leung Chiu-Wai (梁朝伟) to play Lee Kuan Yew? Really? Singapore's history just got sexier by a million times. Watch this animated GIF I did for a preview of things to come: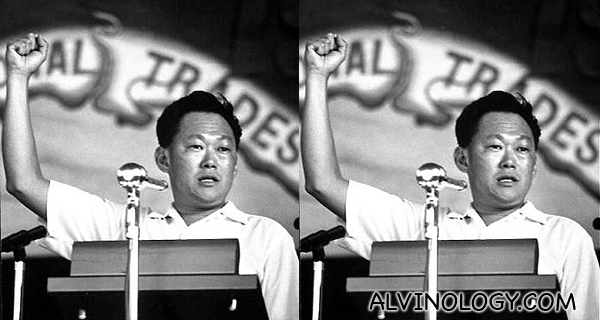 Technorati Tags: tony leung, lee kuan yew, tony leung as lee kuan yew, maggie cheung 1965, tony leung 1965, julianne moore 1965, peter chan 1965, lee kuan yew movie, tony leung to play lee kuan yew, tony leung chiu wai, 梁朝伟 1965