There are grill houses and there is SmokeHse, a true-blue American smokehouse featuring Kansas City-style BBQ, by Esseplore, a tech-enabled food and travel company on a mission to re-engineer how gourmet food is experienced by corporates and consumers.
Available only via delivery, to ensure quality, only limited sets are sold daily. Hence order early if you want to try out their barbecue sets.
Featuring a constellation of low and slow-grilled meats that are cooked up to 16 hours using 2 types of woods, American Apple Wood and American Hickory Wood, SmokeHse serves up prime cut meats, sausages, pork knuckles and seafood that are juicy, moist, and melt in your mouth.
Behind the smoke is Chef and Pitmaster Jimmy Cheang, a certified Kansas City Barbeque Judge. Having trained under two multi-award-winning pitmasters in the United States, he is an authority on all things barbeque.
At SmokeHse, meats are low and slow-grilled, rendering a flavourful, desirable crust, while retaining their juiciness and preserving fibres for a good bite – the three main components of great American barbecue perfected and achieved by only the most skillful of chefs.
After watching a season of The American Barbecue Showdown on Netflix, I had to try the grilled meat from SmokeHse to satisfy my curiosity on the difference between meat prepared by a trained pitmaster versus a regular cook.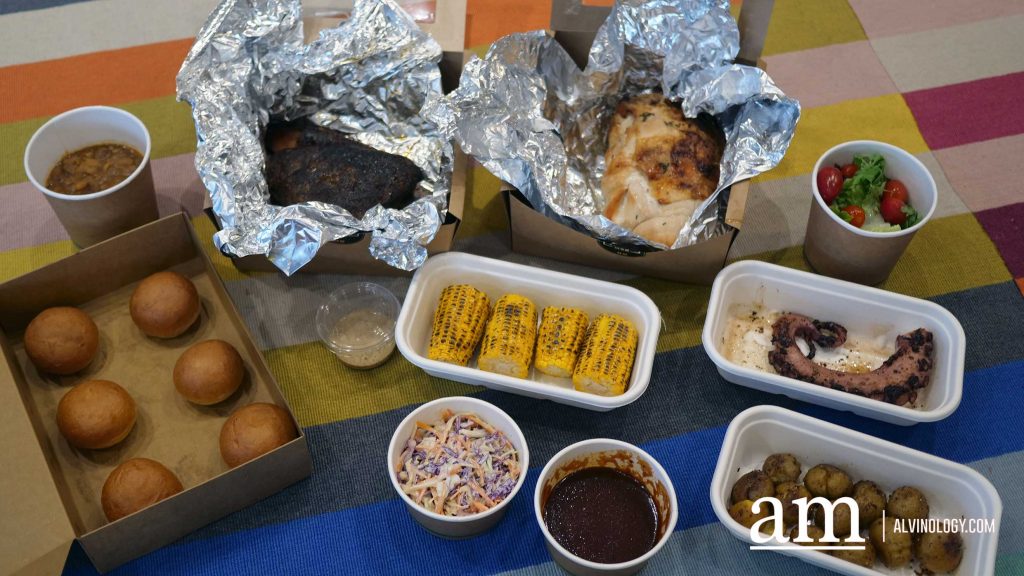 We sampled their Kansas City Iberico Pork Ribs and Octopus Set which can serve 4 to 6 persons. The set comprises of SmokeHse's Signature Smoked Iberico Pork Ribs, Smoked Pork Shoulder, BBQ Octopus, Coleslaw, Herbs & Garlic Smashed Baby Potatoes, Soft Buns, Garden Salad and more.
The highlights were the grilled pork ribs and octopus of course: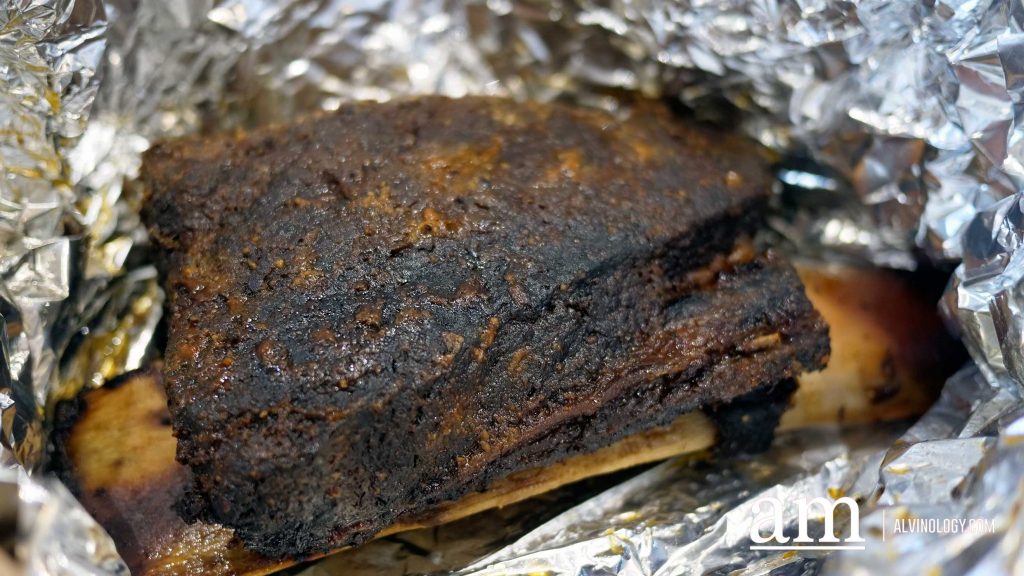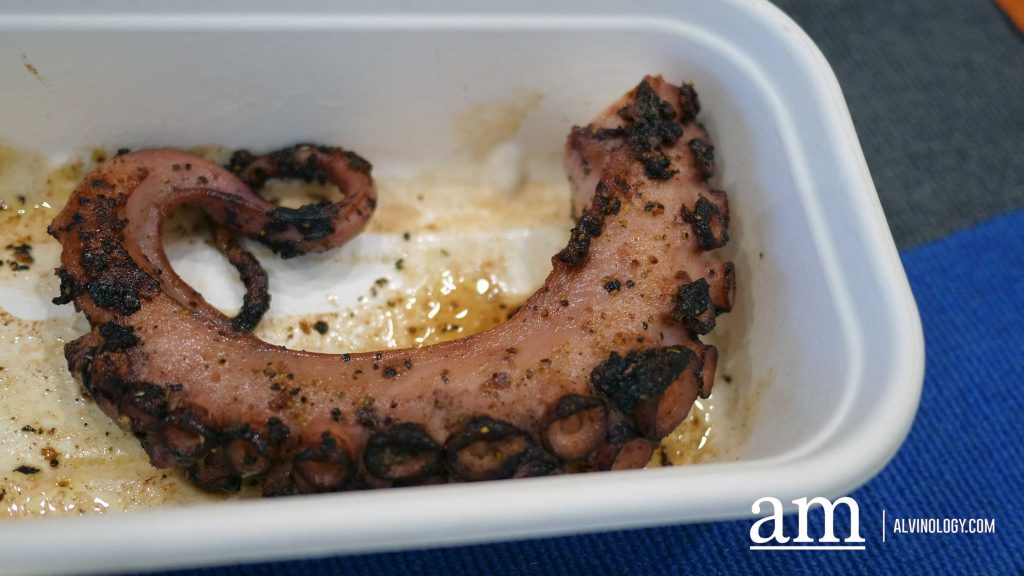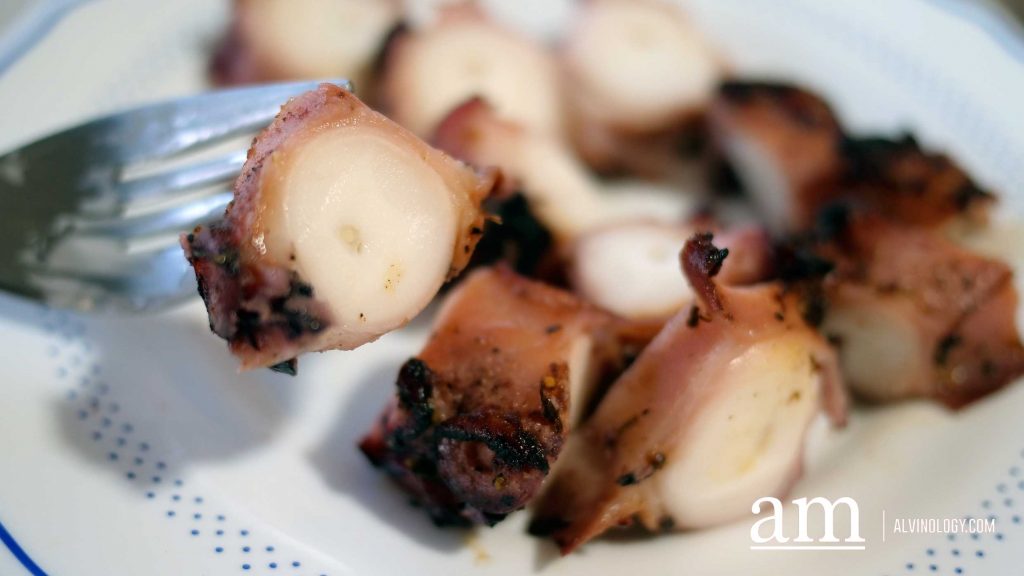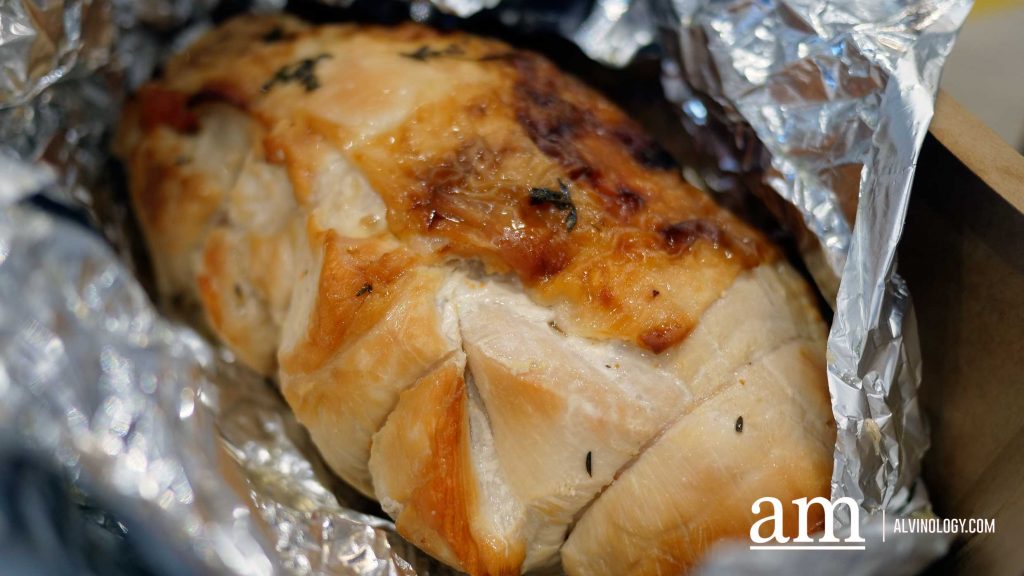 The ribs were fantastic. Soft, moist and chewy, they fall off the bone easily and are grilled to perfection with a smoky aroma. The grilled octopus was a delight too, not too tough and maintaining the right chewy texture.
The accompanying sides were okay, but the clear must-try items are all the grilled meat.
SmokeHse is currently running a series of CNY promotional sets, with more details on the official website.