Flash Coffee ushers in 2022 with an exciting tech development, launching in-app delivery via the official Flash Coffee app in Singapore. The fast-growing start-up is the first coffee chain rolling out in-app delivery locally, and continues to blaze towards its mission of making its award-winning menu of affordable, specialty coffee easily accessible to all.
With a simple swipe on the Flash Coffee app's main page, customers can now opt for Delivery as an additional option to Pick-Up, and get their favourite beverages delivered straight to their doorstep. Coffee prices start from S$2.80 for a small Americano.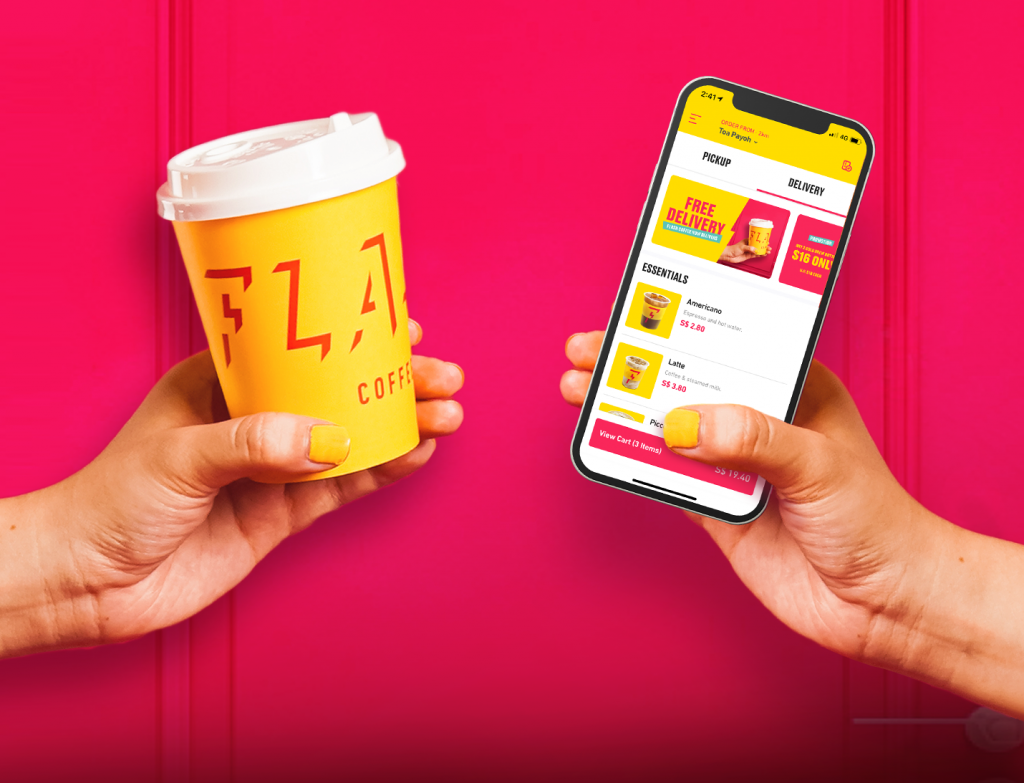 Flash Coffee's in-app delivery integration is enabled at 23 stores and counting across the island, and comes from a partnership with pandago, foodpanda's on-demand express delivery service.
Customers can collect points on Flash Coffee's loyalty programme for in-app delivery orders, which they can redeem for free or discounted products. These points will help in levelling up on membership tiers, which are connected to additional benefits like free products, limited edition merchandise, and invitations to exclusive events.
In-app delivery will also be incorporated in the "Challenges" feature in the near future, where fans will get additional rewards and points for completing fun, engaging tasks.
From now until 31 January, customers can get complimentary in-app delivery on the Flash Coffee app with minimum orders of $10.