The Singapore Philatelic Museum (SPM) has been repositioned as a children's museum under the National Heritage Board (NHB). The museum will open its doors in December 2022 as Children's Museum Singapore (CMSG).
The museum's new logo and tagline 'Start with Wonder' aims to convey the moment of joy and discovery when children visit the museum. Children have a natural sense of wonder about the world around them.
As Singapore's first dedicated children's museum, CMSG endeavours to sustain and nurture this sense of curiosity to explore, experiment, and encourage learning through play. This is the inspiration for the 'Wonder mark', which forms the basis for the museum's new logo.
The concept stems from mark making, which signifies the beginning of a child's developmental journey towards writing and drawing. It is a sensory experience children participate in when they create lines, patterns, or shapes, for example doodling on paper with crayon, or making patterns in the sand with a stick.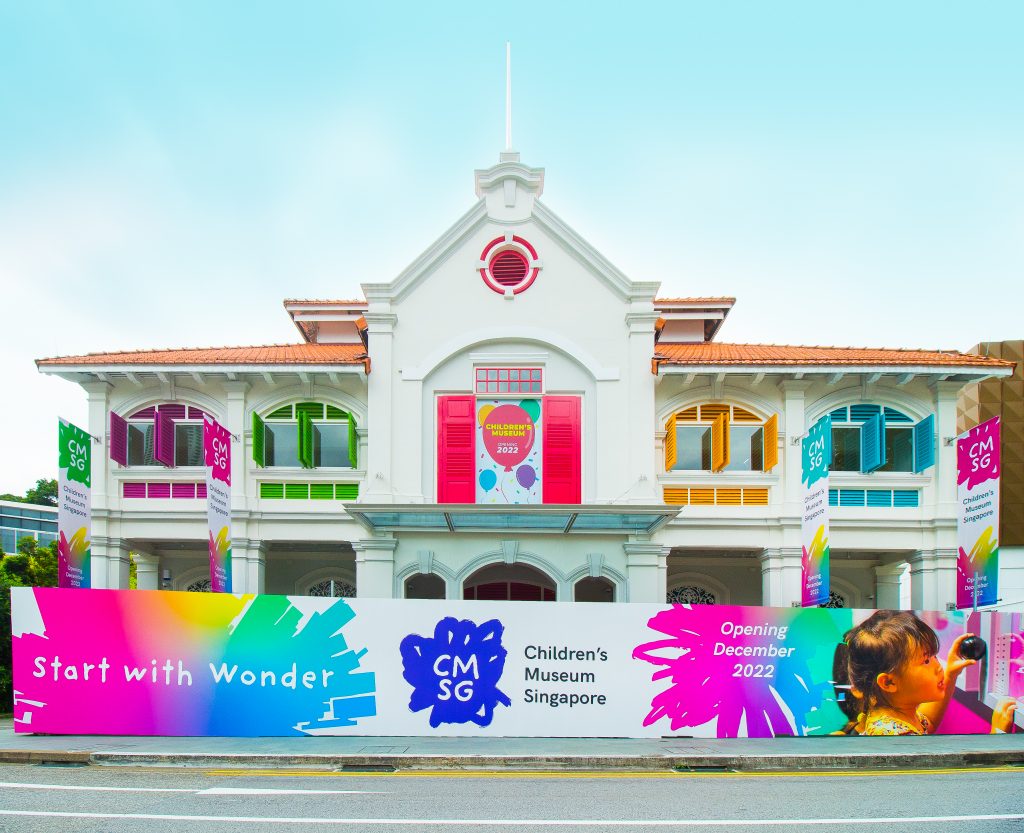 Children love doodling and imagine different worlds as they express themselves freely, without inhibitions. The 'Wonder mark' is inspired by this act of doodling, which represents endless possibilities for children, and it also acts as a metaphor for wonder, joy, adventure and growth.
The museum also drew on the experiences and knowledge of leading children's museums overseas, such as the Tropenmuseum Junior in the Netherlands, Frida & Fred in Austria, and Zoom Children's Museum Vienna.
This inspired CMSG towards a child-centred, immersive and multi-sensory activity-based approach with themes that connect children to the community.