Scorpio Electric launches the X1 globally and is now available for pre-order. It is the most powerful star in the Scorpio constellation. Category defining, the X1 paves the way for smart riding and pioneers the unseen future.
Beauty in form, premium in quality, the X1 design goes beyond the tangible and invites to be experienced. Ergonomically designed to conquer any city adventure anywhere in the world, the X1 spots a number of notable design features:
Clean lines with an overall head-turning form factor
Unique LED headlight and taillight
Integrated powertrain distinctly built within single-sided swingarm
The X1 targets to hit a top speed of 105kph and a projected range of 200km per single full charge.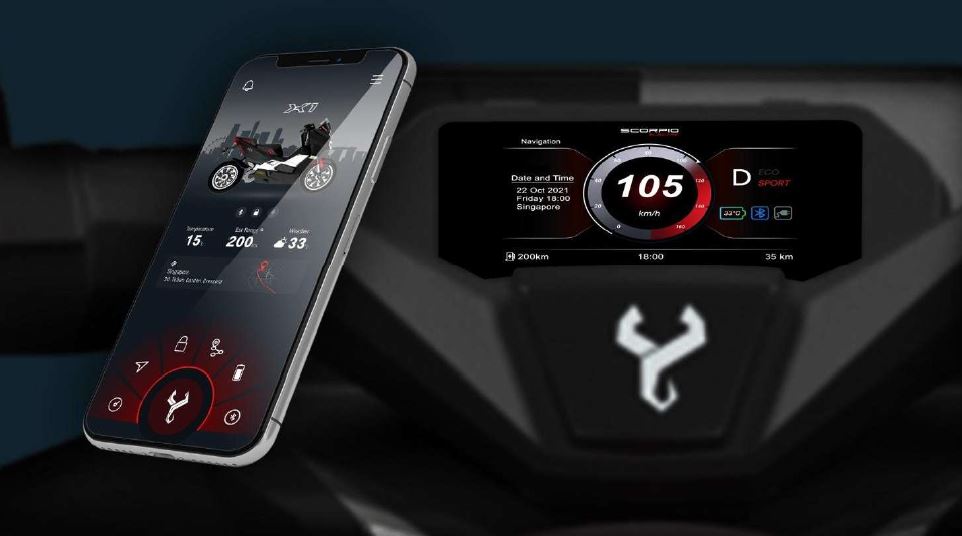 New features that cater to evolving lifestyle riding requirements will be offered through our mobile application. Some of the key features include:
Keyless entry
Remote bike lock / unlock
Real-time vehicle status information (e.g. trip summary, battery status, estimated range and other vital statistics)
Smart navigation (e.g. alerting riders on adverse conditions or high incident occurrence route)
Vehicle locator
Anti-theft alert
An array of sensors is built into the X1 to collect live data for AI-assisted predictive analysis and enhance riding efficiencies.
The X1 retails at USD 9,8002 and is now available for pre-orders globally at a deposit of USD 1,000 via Scorpio Electric's website.
Delivery of bikes is targeted around late 2022 and early 2023.