Coca-Cola Singapore is strengthening its leadership in the sparkling beverage category with the unveiling of a new, improved recipe and new look for Coca-Cola Zero Sugar. Consumers will now be able to enjoy the new refreshing and uplifting drink replacing Coca-Cola No Sugar, still with zero sugar and zero calories.
The launch of the new Coca-Cola Zero Sugar will be supported by a global campaign called 'Best Coke Ever?' designed to encourage consumers to try the new product and spark debate with a simple question: "Is it The Best Coke Ever?'"
The campaign explores this debate across digital and social films, out-of-home assets, and calls on influencers and consumers alike to join the discussion.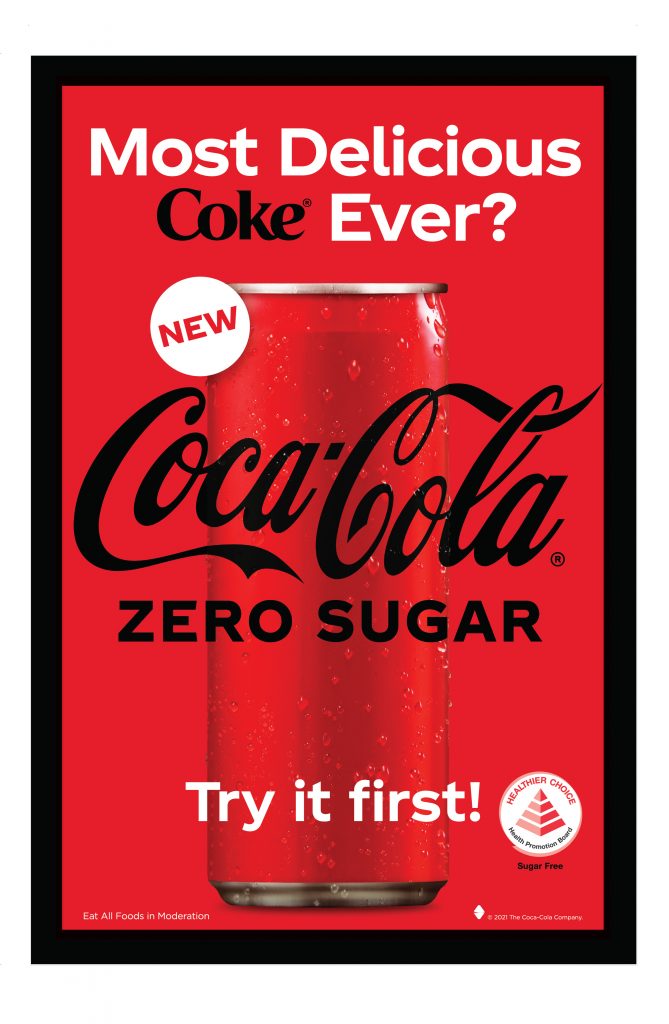 Coca-Cola Zero Sugar is part of the Coca-Cola Singapore's expanding Healthier Choice Symbol-certified portfolio. Today, more than 85% of the company's portfolio has been awarded the Healthier Choice Symbol, and Coca-Cola Singapore remains committed to supporting the Singapore government's efforts to reduce sugar intake among Singaporeans, while delivering great- tasting drinks that people love.
Coca-Cola Zero Sugar is also leading the roll-out of a simplified packaging design system for the Coca-Cola trademark, which celebrates the iconic Coca-Cola logo. The design is carried by the brand's original and universally recognized red and the black Spencerian script signaling the Zero Sugar variety.
The packaging update is an evolution of Coca-Cola's 'One Brand' strategy originally launched in 2016. The new packaging design makes the products easily distinguishable and brings to the forefront the transparent nutrition information of each product.