Fitbit today announces Fitbit Luxe, a fashion-forward fitness and wellness tracker designed to help you take a more holistic approach to your health and wellness. Luxe offers the motivation and support you need to stay healthy in today's world with everything from stress management tools to automatic activity and sleep tracking – all in an effortlessly chic bracelet design.
5 Staycations at EPIC discounts- from the luxurious to the cozy! #SingapoRediscovers
Manage Your Stress
With Luxe, Fitbit is making its relevant stress management tools available to millions more users around the globe by bringing them to trackers for the first time. Now available with Luxe and all available heart-rate enabled devices, Fitbit's Stress Management Score provides a daily assessment of your body's ability to handle stress based on your activity levels, sleep and heart rate.
As a Fitbit Premium member, you get a detailed breakdown of your Stress Management Score including information on your exertion, sleep patterns and responsiveness.
Premium members also have access to a range of workouts and nearly 200 mindfulness sessions from popular brands like Aaptiv, Aura, Breethe and Ten Percent Happier to manage stress. This includes Deepak Chopra's Mindful Method, an exclusive wellness collection created for Premium with more than 30 sessions to make a mindfulness practice more accessible.
Fitbit is introducing four new sessions to Mindful Method, focused on bringing the power of mindful awareness to many real-life situations.
Health Metrics Dashboard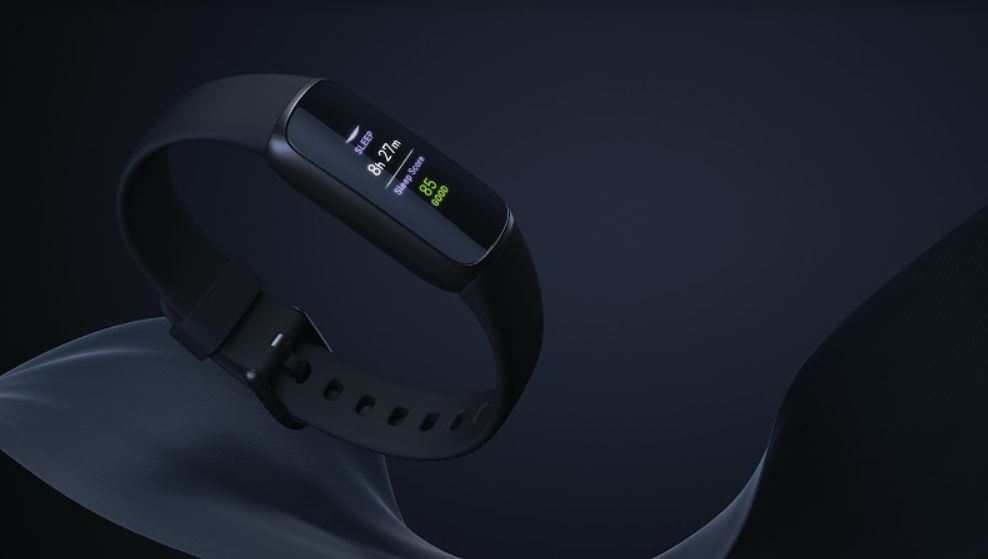 Get insights into your wellbeing in the Fitbit app with the Health Metrics dashboard which tracks your:
breathing rate
heart rate variability (HRV)
resting heart rate (RHR)
skin temperature variation
oxygen saturation (SpO2) (coming soon)
Premium lets you track your monthly trends and personal ranges, highlighting when one of your metrics is out of range.
Sleep Score helps you better understand your sleep quality, and bedtime reminders can help you establish a more consistent sleep routine. Premium members can view deeper sleep analytics, and some will see feature tests as Fitbit works to expand its future offerings to give even more personalized guidance based on your sleep patterns. Additional health tools include food, hydration and weight logging, and menstrual health tracking.
Premium members have access to more than 60 new pieces of nutrition content including curated healthy recipes from Fitbit and Eating Well magazine. The new blood glucose logging feature in the Fitbit app allows you to track your blood glucose levels to see how they change throughout the day.
Stay Motivated
With 24/7 heart rate tracking, you can track your daily heart rate in real-time to better measure your calorie-burn. You can also choose from 20 different on-wrist exercise modes including golf, pilates, spinning or tennis and for those who prefer running, biking, or hiking outside, you can use connected GPS from your phone to see real-time pace and distance.
With Premium, access more than 200 guided audio and video workouts to do anytime and anywhere from certified personal trainers and popular brands like Aaptiv, barre3, Daily Burn, obé and POPSUGAR.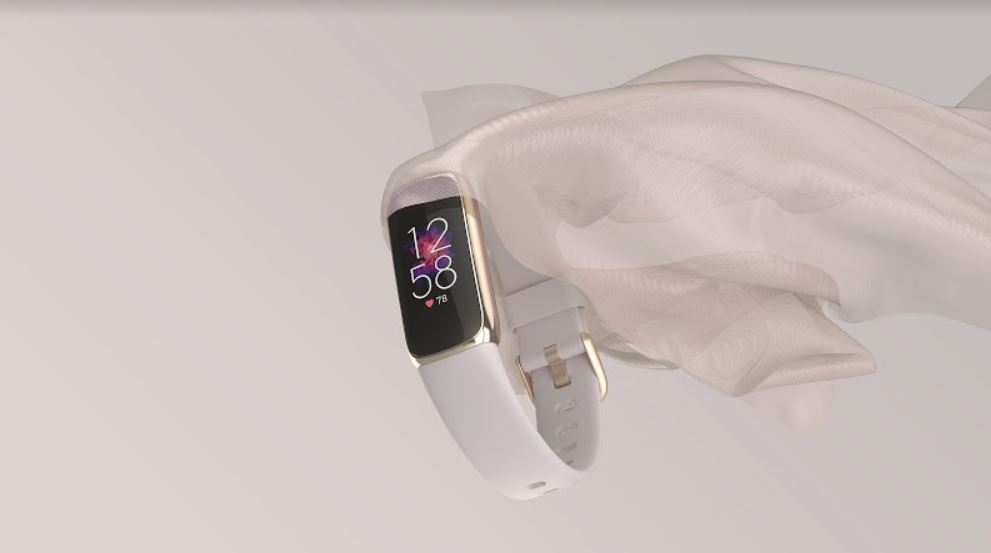 Use Active Zone Minutes, a personalised standard for tracking activity beyond steps that measures your time spent in each heart rate zone, to gauge when to push back, and it helps you reach the weekly recommended goal of 150 Active Zone Minutes to help improve your health.
Reminders to Move will help encourage you to stay active and reduce sedentary time, and you can access challenges and games with Premium to make reaching your goals more fun.
Elegant Wearable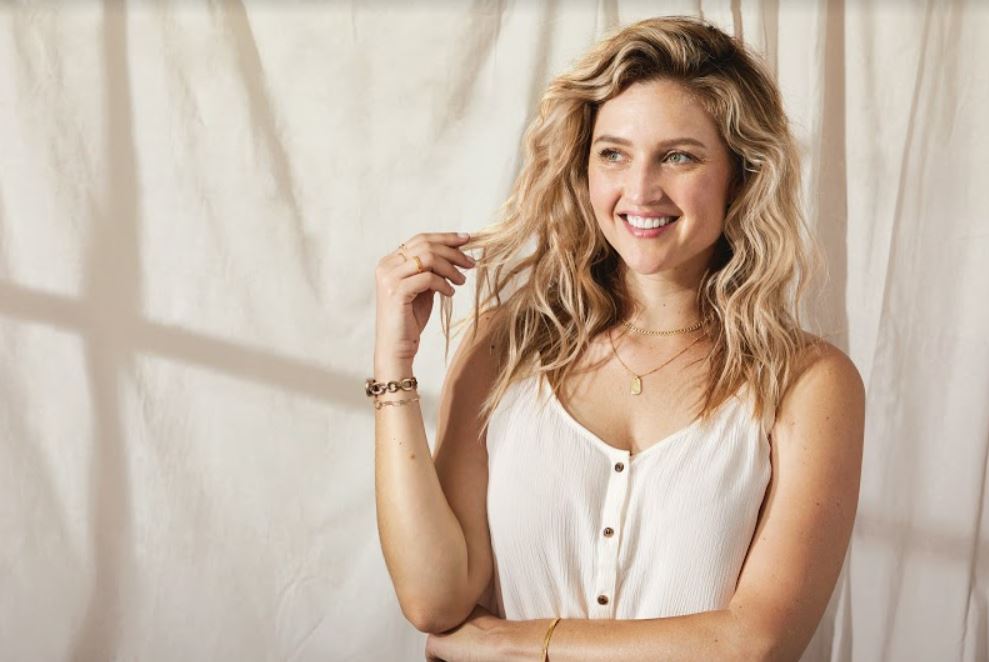 Fitbit partnered with Laguna Beach-based jewellery brand, gorjana, to elevate Luxe's style. The gorjana for Fitbit Luxe Special Edition transforms the tracker into a beautiful piece of jewellery with the Parker Link Bracelet in soft gold stainless steel, and a swimproof classic peony band.
Choose from a wide-range of fashionable and versatile accessories, including comfortable classic silicone, premium Horween leather double wrap, woven, stainless steel mesh bands, or the gorjana Parker Link Bracelet in platinum and soft gold stainless steel.
With a sleek buttonless design, Luxe is Fitbit's thinnest touchscreen tracker to-date, with a variety of vibrant new clock faces on the first Fitbit tracker with a colour screen. Luxe's intuitive swipe and tap functionality gives you easy access to your daily stats, notifications and core health and fitness features.
In addition to all the health and fitness features, Luxe has key convenience and smart features like alarms, a stopwatch and timers to help you manage your day, all with up to five days of battery life. Stay connected and up-to-date with customisable call, text and smartphone notifications, and set bedtime reminders or using use do not disturb setting when it's time to focus.
Pricing and availability
Luxe is available by June 2021, at major retailers in Singapore such as Amazon, Best Denki, Challenger, Courts, E-Gadget, Gain City, Lazada, Harvey Norman, and Shopee.
Luxe retails for SGD $198 with six-months of Fitbit Premium included (SGD $80.88 value). Following the six-month period, Premium is available for SGD $13.48 per month or SGD $107.98 per year in 18 languages in 175 countries.
Luxe's accessories range from SGD $54.90 to SGD $69.90. The gorjana for Fitbit Luxe Special Edition will be available by the end of June for SGD $298 at selected retailers only.