In view of the on-going COVID-19 situation and to align with the national safe distancing guidelines, the Central Narcotics Bureau (CNB) will be organising a virtual concert on its Facebook platform instead of a physical carnival or roadshow.
This is the first ever virtual concert organised under the annual Anti-Drug Abuse Campaign (ADAC).
Jointly organised by CNB and the National Council Against Drug Abuse (NCADA), the ADAC is an annual campaign to garner the community and partners' support for the anti-drug cause, and to spread awareness on the harms of drugs.
Associate Professor Dr Muhammad Faishal Ibrahim, Minister of State in the Ministry of Home Affairs and Ministry of National Development will be the Guest-of-Honour at the event.
The Concert is hosted by emcee Annette Lee, and will feature an exciting line-up of performances by local artistes Benjamin Kheng, Tabitha Nauser and Yung Raja, as well as performances from other community partners, educational institutions, and youth volunteers.
There will also be an exclusive interview segment with CNB's Special Task Force officers.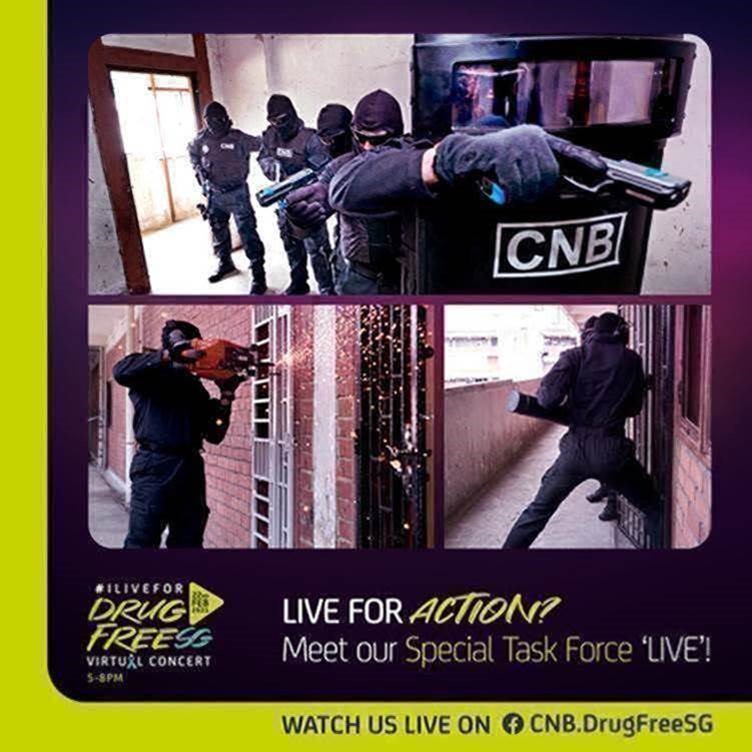 Members of the public are invited to support this event and take part in the quizzes for a chance to win prizes.