SOUL is a 2020 American computer-animated comedy-drama film produced by Pixar Animation Studios and distributed by Walt Disney Pictures. It is directed by Pete Docter and co-directed by Kemp Powers, and written by Docter, Powers and Mike Jones. Docter previously directed the critically acclaimed animation films, Up (2009) and Inside Out (2015), so my expectation was sky high when i stepped into the cinema.
It has been a while since Asher and I stepped into a cinema after Covid-19 struck. Soul is the first movie we watched together since the beginning of the Circuit Breaker in Singapore. With its soulful theme and philosophical questioning of life, the movie was perfect for father and son bonding. After the movie, Asher and I had a chat about our own interpretation and takeaway after watching Soul. For him, his takeaway was that we need to pursue what we want in life with passion like the lead character, Joe Gardner. For me, my greatest takeaway was to learn to appreciate what I have in life instead of always chasing for something bigger or loftier.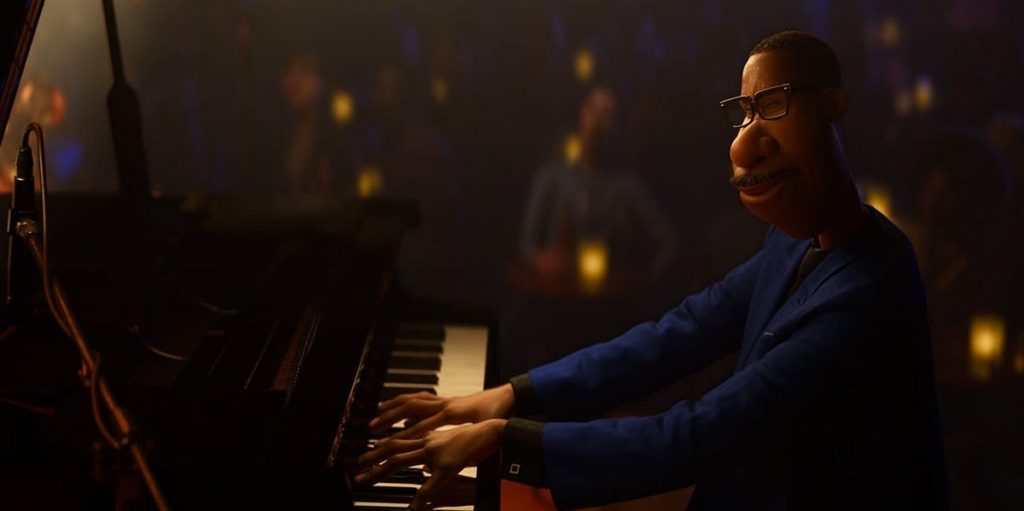 The film stars the voices of Jamie Foxx (Joe Gardner), Tina Fey, Questlove, Phylicia Rashad, Daveed Diggs, and Angela Bassett. So far, the film has received widespread acclaim from critics, with praise for its animation, story, voice acting, and music.
We love the music, the beautiful animation and thoughtful storyline. While the movie was great, I felt it was a tad too serious compared to Docter's previous two classics, Up and Inside Out. At some part of the movie, it feels a little draggy when Gardner indulge into long soul-searching moments and introspecting. All in all, it is still an A-grade movie, worthy of your time to enjoy at the cinema with your family and loved ones, especially during the festive period, with its heartwarming storyline. Coming from Docter, my expectation perhaps, had been set too high.
Synopsis:
Joe is a middle-school band teacher whose life hasn't quite gone the way he expected. His true passion is jazz — and he's good. But when he travels to another realm to help someone find their passion, he soon discovers what it means to have soul.
Trailer:
Soul will be releasing in Singapore cinemas from 25 December 2020. Go catch it to have a soulful experience, both music to the ears and also heart to your soul.