Are there Wi-Fi "blindspots" in your home that is giving you frustrations due to the slow Wi-Fi? You paid good money to get high speed fibre broadband Wi-Fi access to your Internet Service Provider (ISP) why can't you enjoy the same high speed Wi-Fi everywhere in your home?
Slow Wi-Fi can be due to several reasons:
Nearby Wi-Fi networks
For Singaporeans, the chances are high that you live in a high-rise building like a HDB flat or condominium block. Your neighbours' Wi-Fi network can also cause congestion and affect the performance and range of your Wi-Fi connection in high density areas.
Distance from router
If your Wi-Fi router is located far away from your room or the kitchen for instance, then this will result in a less stable Wi-Fi connection and also weaker Wi-Fi signal.
Obstacles and signal-transmitting devices
Are there many walls and reflective surfaces like mirrors in your home? These hinder your Wi-Fi signal as well. Devices such as cordless phones, Bluetooth devices and even microwave ovens also result in Wi-Fi congestion.
While you can't shut off all your neighbours' Wi-Fi or tear down all the walls and mirrors in your home or move your room nearer to your Wi-Fi router, there are two simple and popular measures you can take to improve your Wi-Fi connections at home.
One is to use a Wi-Fi extender to split and extend the reach of your router; the other is to envelop your whole house with a Wi-Fi mesh network.
The former is a cheaper (a Wi-Fi extender can go for as cheap as under S$50 apiece) but less effective option as it boosts the range or distance of your Wi-Fi signal, but halves the signal strength by splitting it. If you are looking for a more permanent solution, it would make more sense to invest a little more in setting up a Wi-Fi mesh network with a system like the Linksys Velop Intelligent Mesh Wi-Fi System.
Our two major ISPs in Singapore, Singtel and Starhub have both done up some very nifty and self-explanatory infographics to explain and compare the benefits of a Wi-Fi mesh network. Check them out below:
Why use a Wi-Fi mesh network?
The design of traditional Wi-Fi router is such that the signal is strongest when you are near to the router itself. However, this is not how most of us use Wi-Fi at home. There can be multiple users at the same time, connecting using multiple devices and at different positions in our respective homes as we move around from one point to another.
While you can use a Wi-Fi extender to extend the range of your Wi-Fi, note that the signal gets halved in the process, even though the range or distance covered by your router is now wider.
This is where a W-Fi mesh network comes in and has a clear advantage in solving your Wi-Fi needs. Wi-Fi mesh networking is a new and increasingly popular solution in home networking which uses multiple Wi-Fi nodes to create a single yet much wider Wi-Fi network.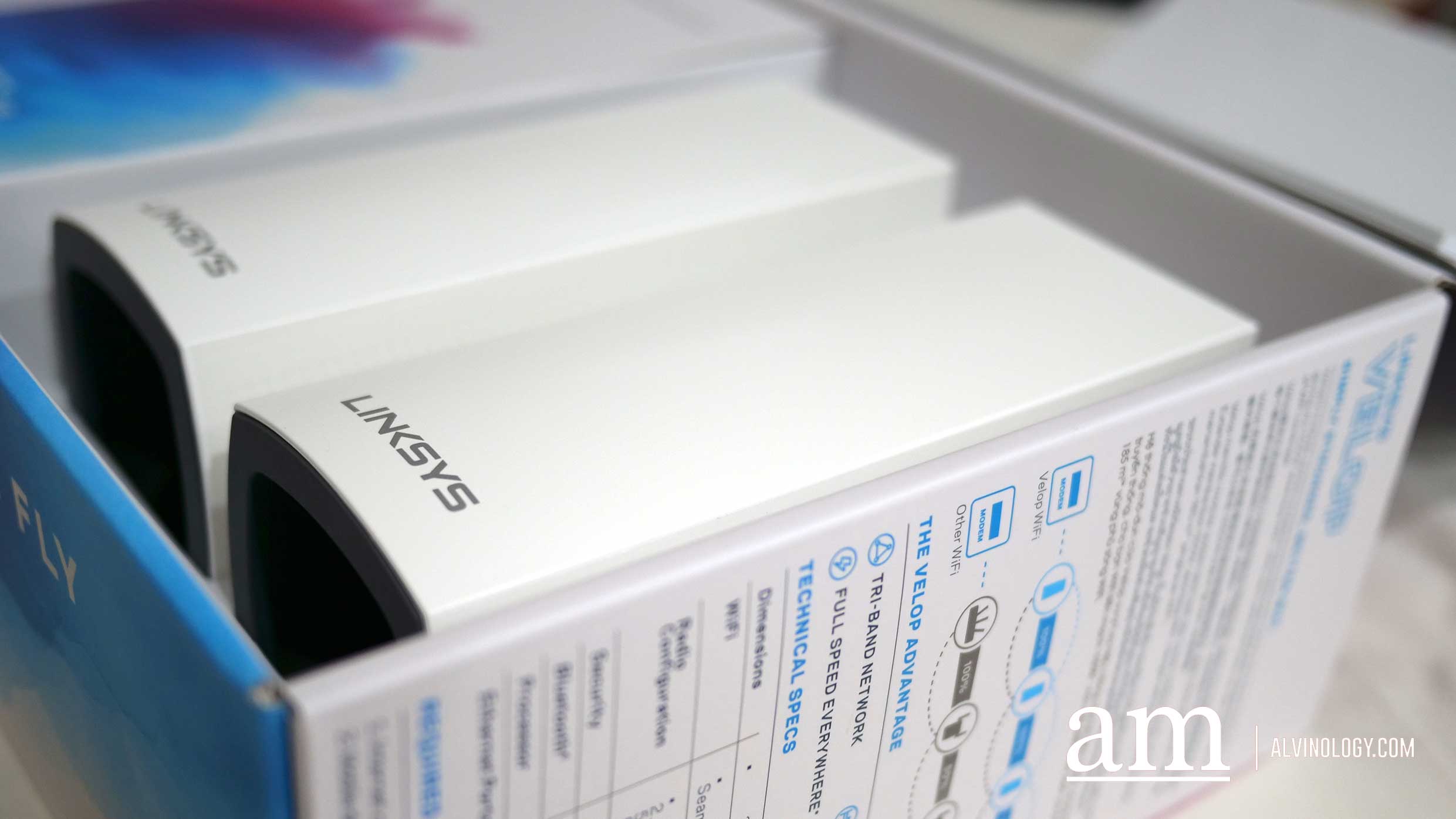 In the case of the Linksys Velop for instance, each unit of the Velop creates a Wi-Fi node, through which you will be able to access your Wi-Fi at the full strength of the router. Unlike Wi-Fi extenders, signals are not repeated and weakened, but instead, a mesh networking system envelops your home with Wi-Fi by wrapping it with multiple Wi-Fi nodes. Each nodes is a dedicated fibre broadband signal which means you can now get Wi-Fi from any of these nodes versus from a lone router.
The nodes connect seamlessly and wirelessly with one another and you can add as many of these nodes you deem necessary to fully envelop your home with high speed Wi-Fi throughout.
Additionally, a mesh network is also self-healing. This means that when one Wi-Fi node fails (other than your primary router point of course), you will be automatically re-routed to the next best Wi-Fi point, thanks to the intelligent mesh networking system via dynamic routing.
With a mesh networking system like the Linksys Velop, you can now ensure you are always on the fastest and strongest Wi-Fi connection possible in your home, regardless of where you are.
Why choose the Linksys Velp Intelligent Mesh Wi-Fi System?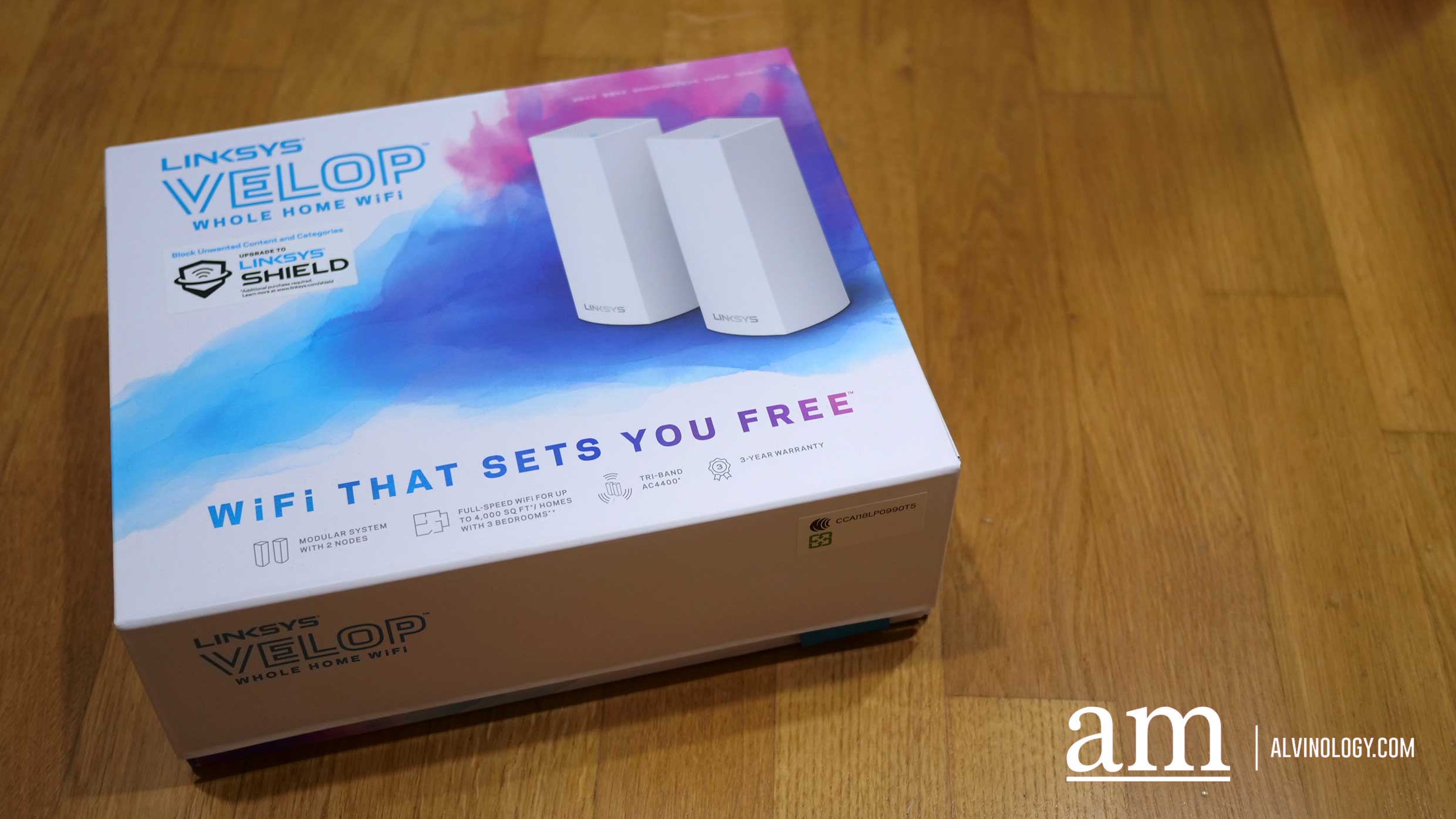 The first obvious reason is that Linksys is a trusted brand in the industry since 1988 when Internet modems were still making that annoying telephone dial sound. They have been designing and building network routers and systems for a very long time and are one of the industry experts.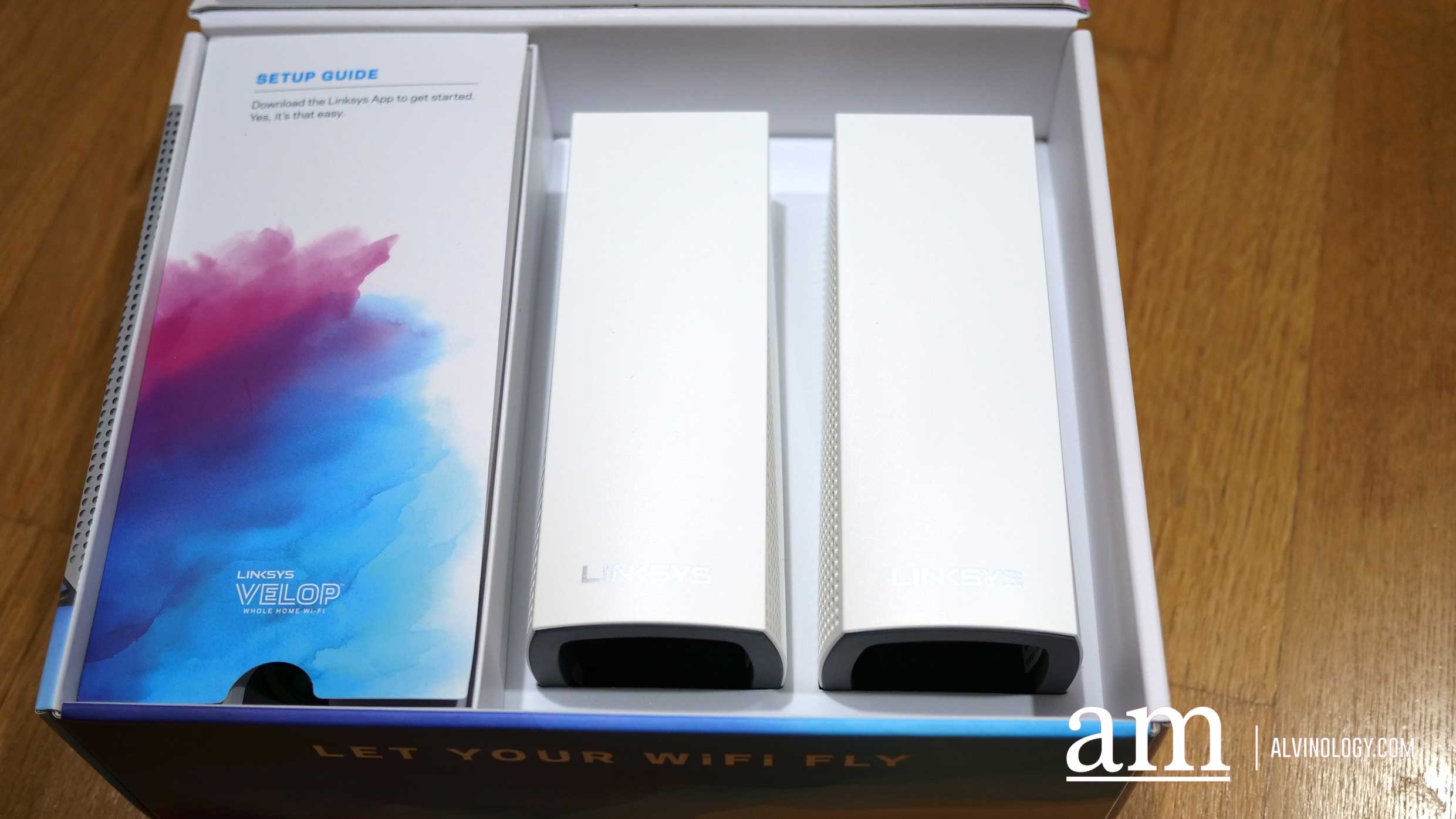 The system is also highly rated by industry reviewers. PCMag Asia ranks it as one of the top three, if not the top mesh Wi-Fi system to get, ahead of brands like Google and Samsung.
The sleek design is one of the wow factors for the Linksys Velop. The clean, simplistic tower design ensures each of the nodes can rest anywhere in your home without looking obtrusive or out-of-place.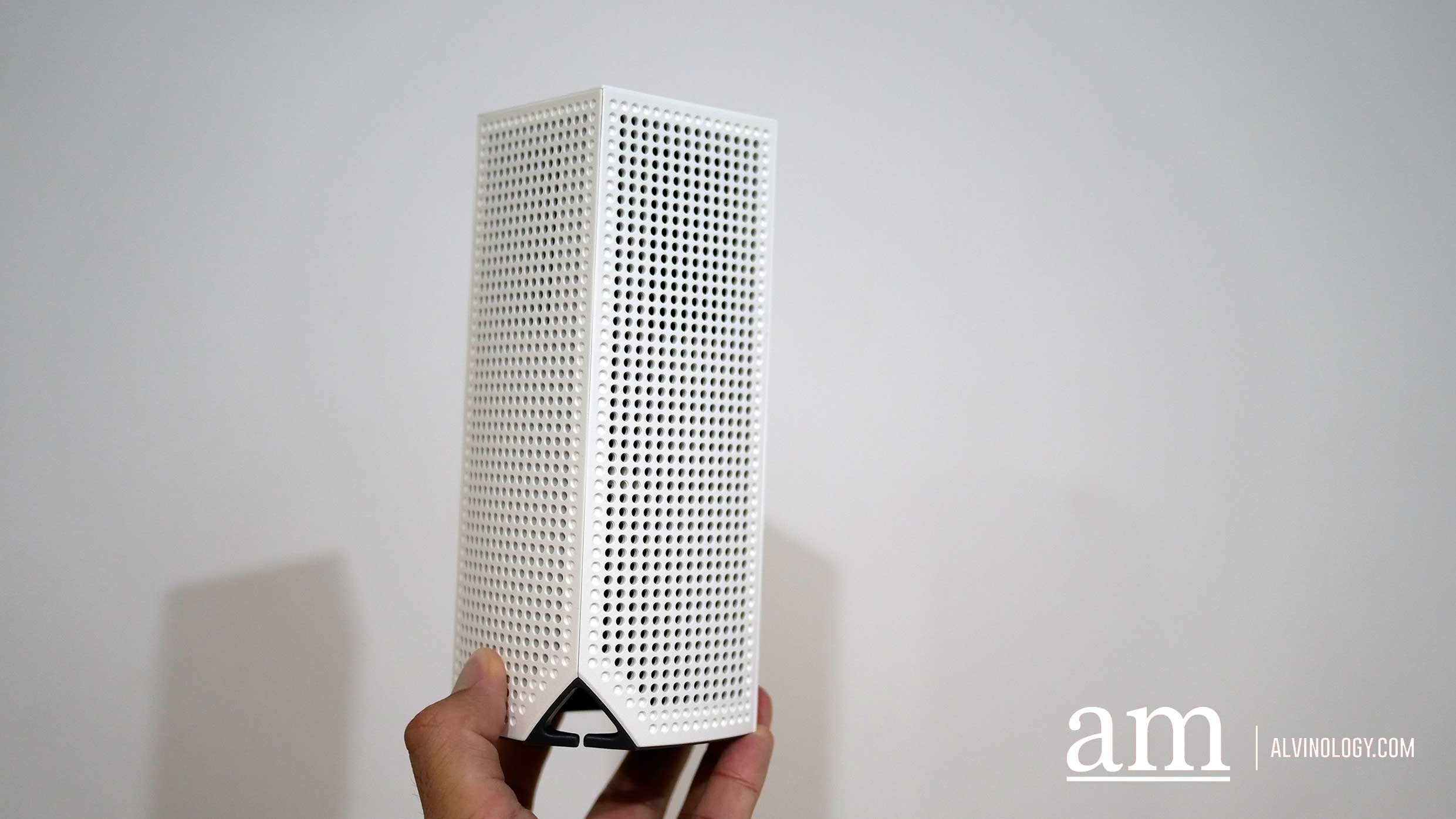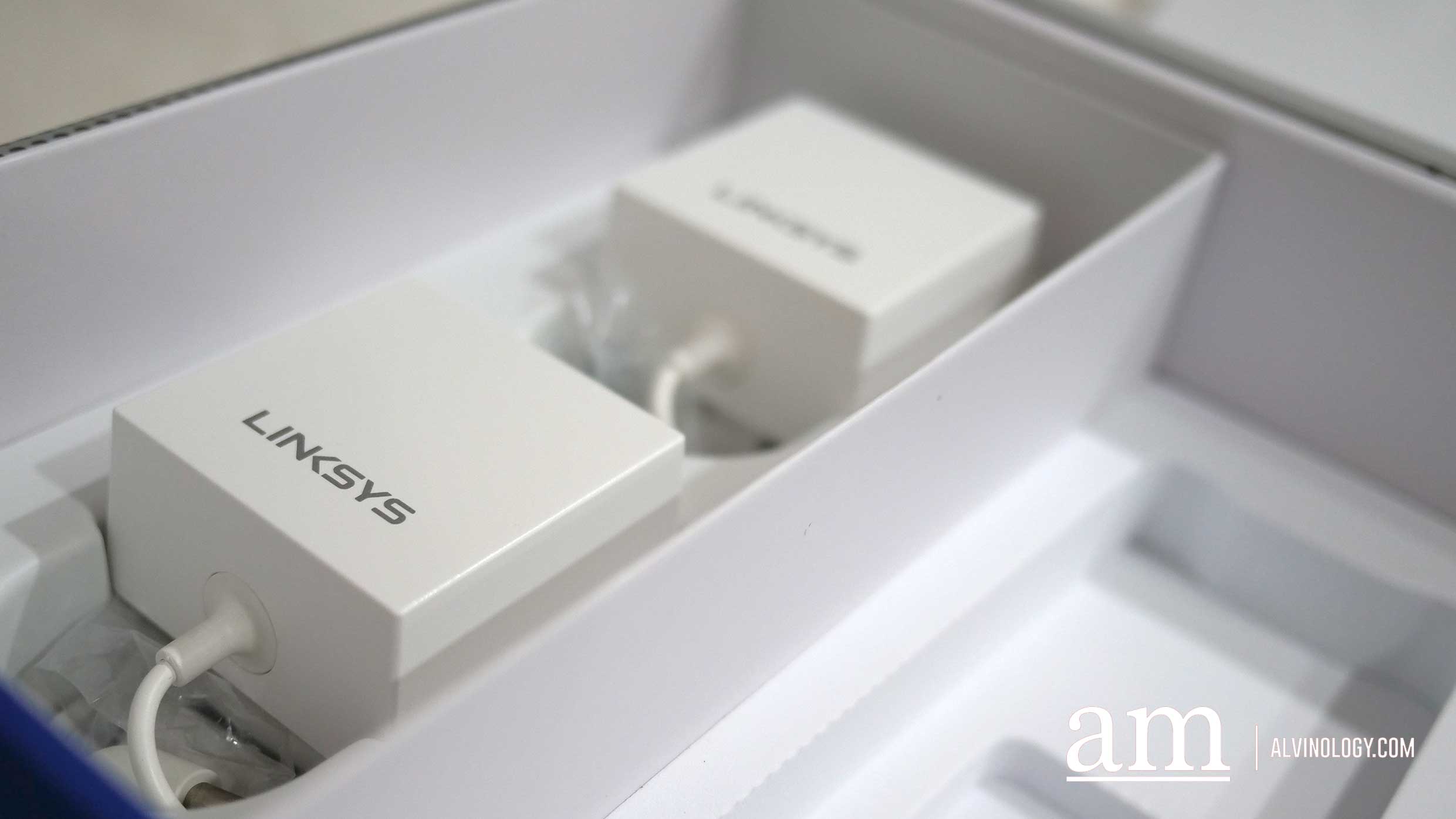 For us, the winning factor was the ease-of-installation for a concept like mesh networking which sounds really daunting for tech noobs. Simply download the Linksys app on your mobile and follow the instruction on the app step-by-step. It will guide you through the entire process painlessly. If you encounter any issues, help is just a phone call away to the Linksys service line.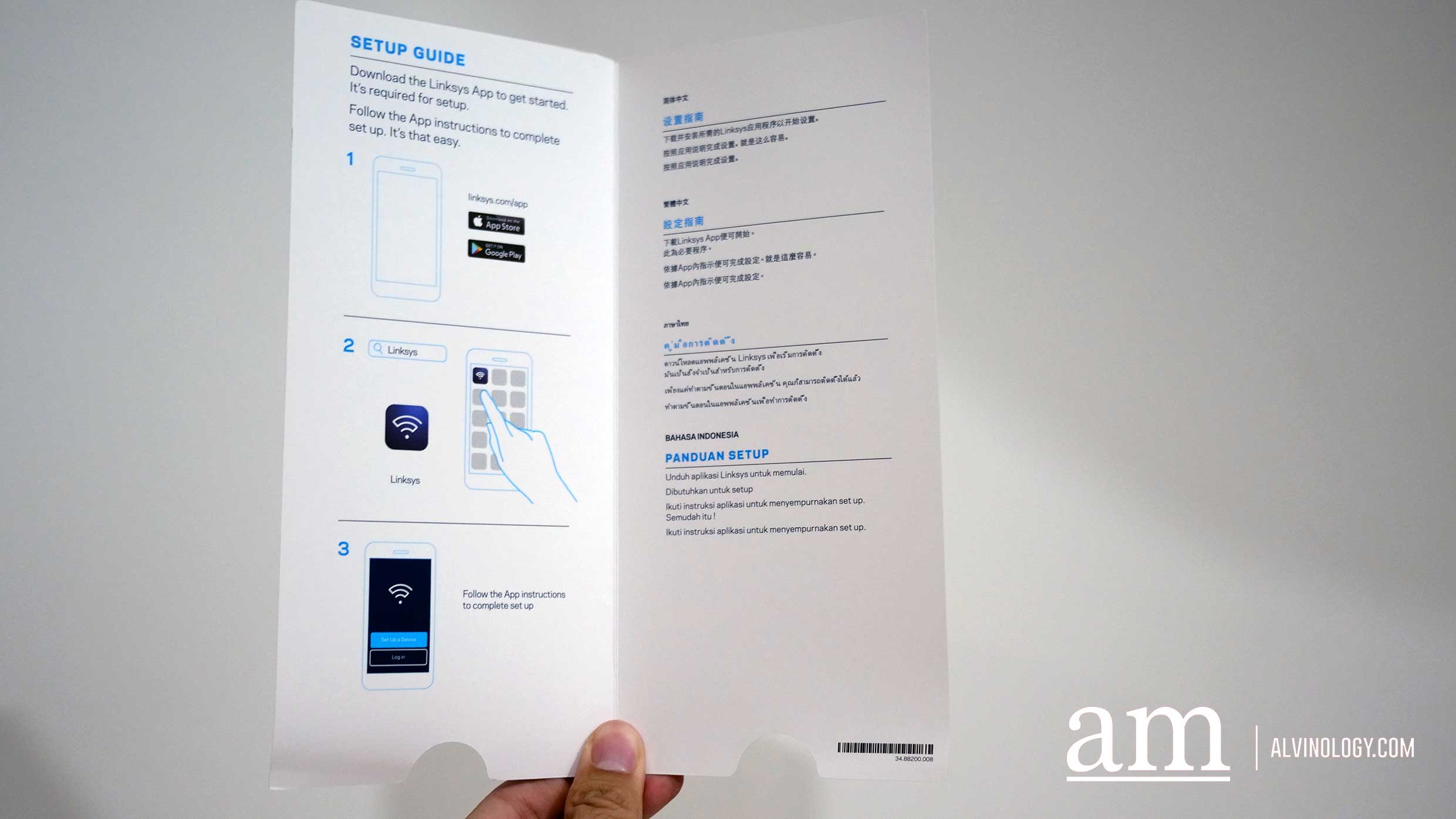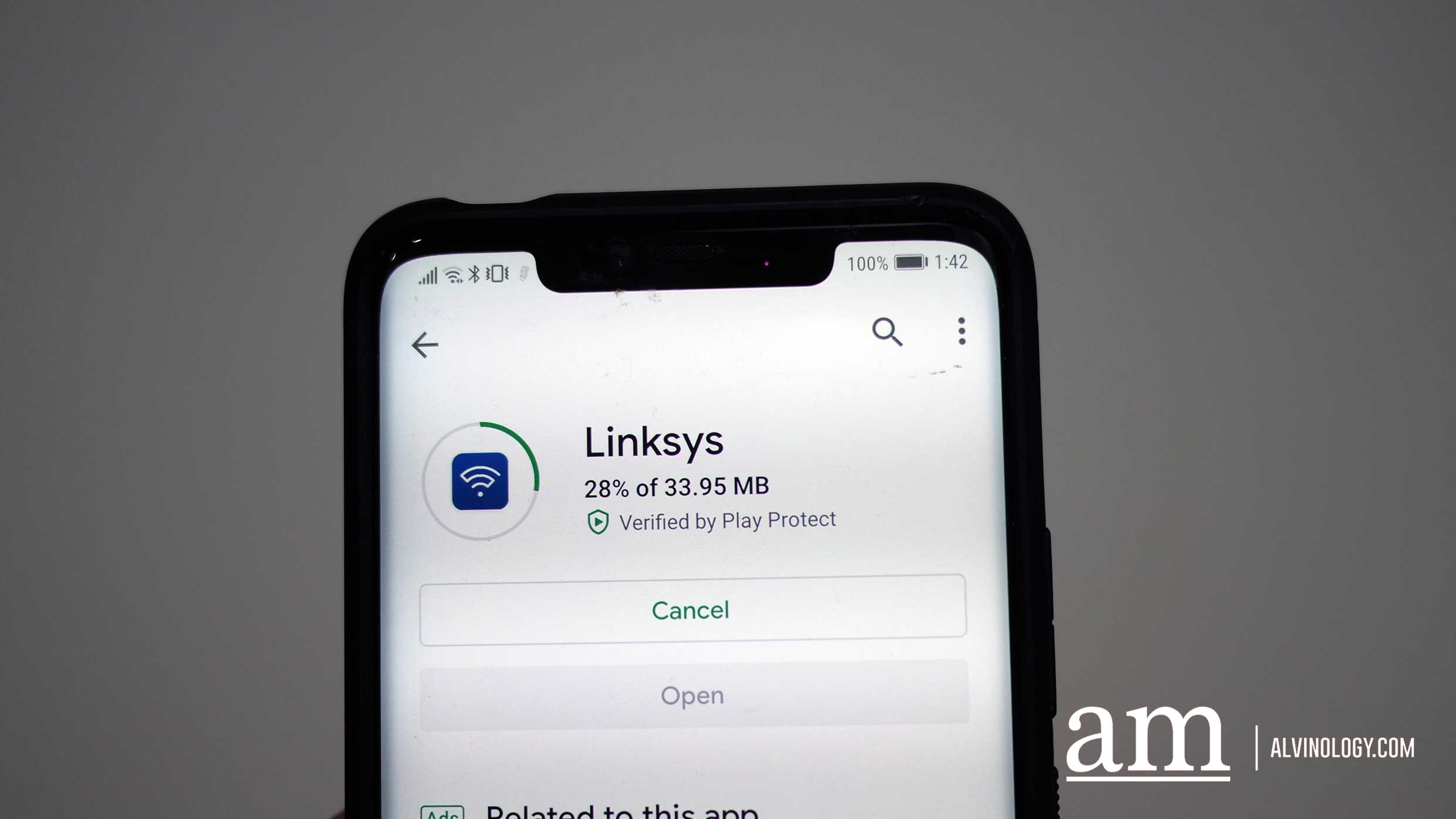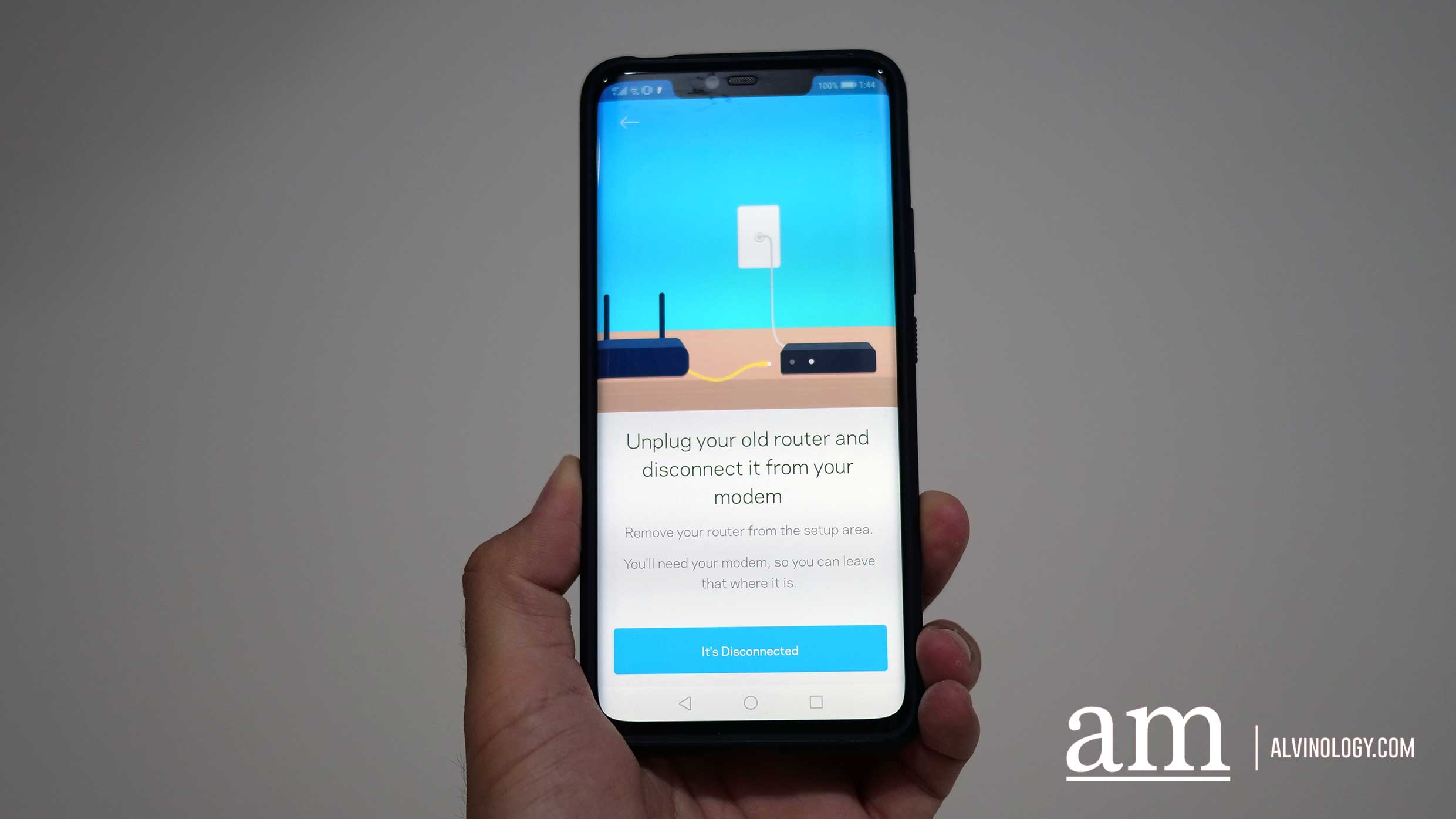 The Linksys Velop Tri-band -Pack is available on Lazada from a promotional price of S$373.90. You can also get it from major IT and electronics retailers in Singapore.
Giveaway
In a special partnership with Linksys, we are giving away one set of Linksys Velop! To win, follow us on our Facebook page and Instagram account. Details on the giveaway will be revealed there.