Ad Astra is a 2019 American science fiction adventure film produced, co-written, and directed by James Gray. Starring Brad Pitt, Tommy Lee Jones, Ruth Negga, Liv Tyler, and Donald Sutherland, it follows an astronaut (played by Brad Pitt) who goes into space in search of his lost father (played by Tommy Lee Jones), whose experiment threatens the Solar System.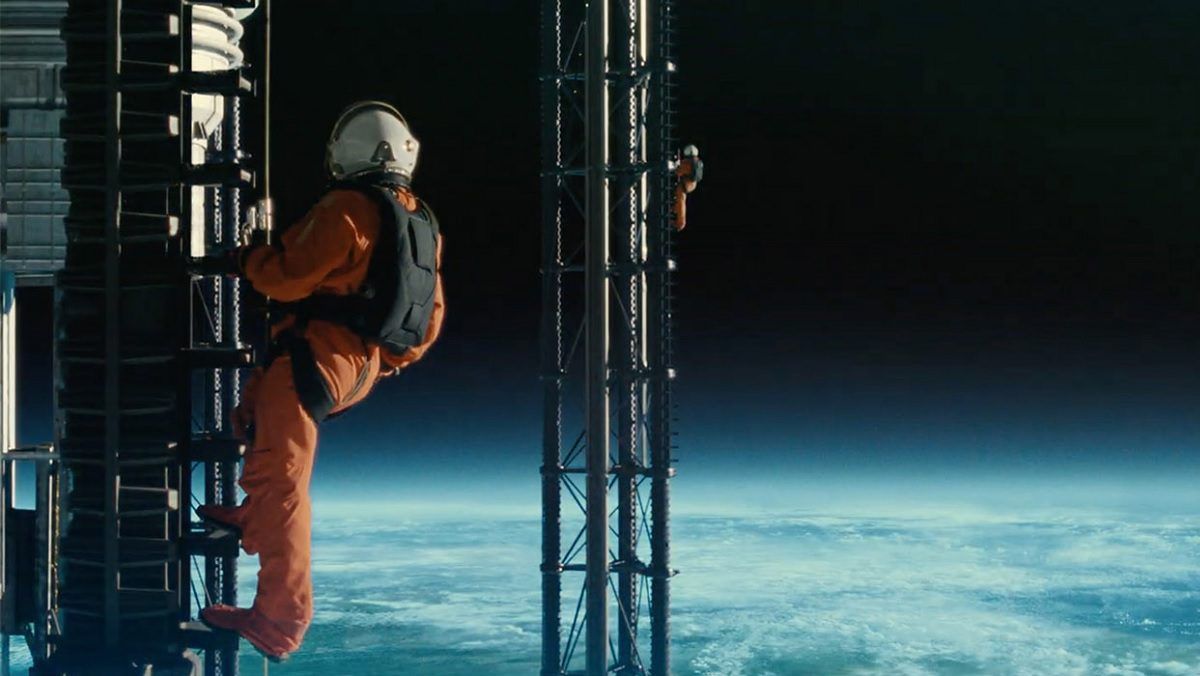 The project was announced in early 2016, with Gray saying he wanted to feature "the most realistic depiction of space travel that's been put in a movie". Pitt signed on to star in April 2017 and had a role to play in shaping the ending of the movie.
Synopsis:
Astronaut Roy McBride (Brad Pitt) travels to the outer edges of the solar system to find his missing father and unravel a mystery that threatens the survival of our planet. His journey will uncover secrets that challenge the nature of human existence and our place in the cosmos.
Trailer:
I caught the preview screening last week and it has got to be one of the most lonely narrative I have seen for a while. Pitt dominates most of the screen-time, floating about in space in solitude. Even when he meets others, the interactions are transient and he is constantly deep in thoughts in his own world.
There is something about seeing the vastness of space when presented across a giant theatre screen which cannot be replicated at home. This makes watching the movie in the cinema worth the bucks. Gray did achieve his objective of making a truly haunting and realistic portrayal of space travel and the lonely aspect of it all when you are out there seeking the unknown.
Though the movie is a sci-fi movie depicting space travel across the galaxy to the Moon and even to Neptune, Gray avoided glitzy gadgets or shiny, futuristic vehicles, typical of most of space movies. Instead, he opt to depict technology as mostly invisible and with only subtle changes to daily objects from what we see in our world today. This make sense. A lot of cool stuff which were depicted in older sci-fi movies can now all be accomplished with a single smartphone (GPS navigation, social networking, among others). The most beautiful technological advancements are the invisible ones.
On top of the space travel narrative, there is the parallel narrative exploring the relationship between a distant father and his estranged son who crave his love and recognition. They will reunite in one of the furthest corner of space many years later and it is awkward. There is no "Luke I am your father" Star-Wars-like reunion scene here, but something more poignant and subtle.
Brad Pitt delivered one of his best and most intense performance in Ad Astra and my bet is that his role here will be an Oscar contender for Best Actor.
Ad Astra is now showing in Singapore cinemas.