We're a week into Steptember, the annual fitness charity project by Cerebral Palsy Alliance Singapore (CPAS) which challenges participants to take 10,000 steps a day for 28 days straight from 3 to 30 September 2019.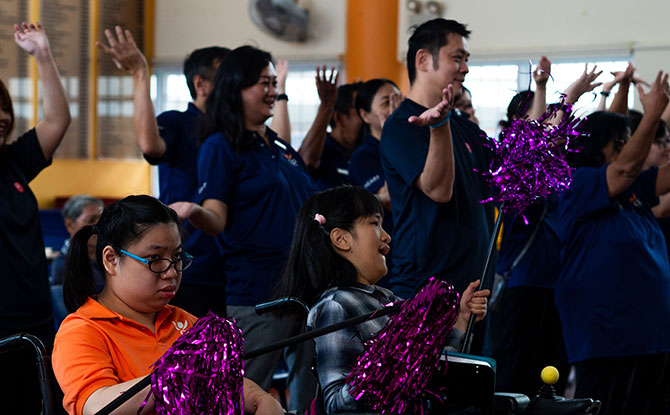 CPAS Goodwill, Rehabilitation & Occupational Workshop (GROW) trainees Koh Kah Hui (left, in orange) and Faye Lim (middle, in plaid) cheering as CPAS kicked off Steptember with a mass dance activity
This year, CPAS is aiming to hit a record number of 300 million steps. The funds raised through participation fees and supporters will go towards CPAS' extensive programmes and services, which currently benefit over 700 children and adults with cerebral palsy or multiple disabilities.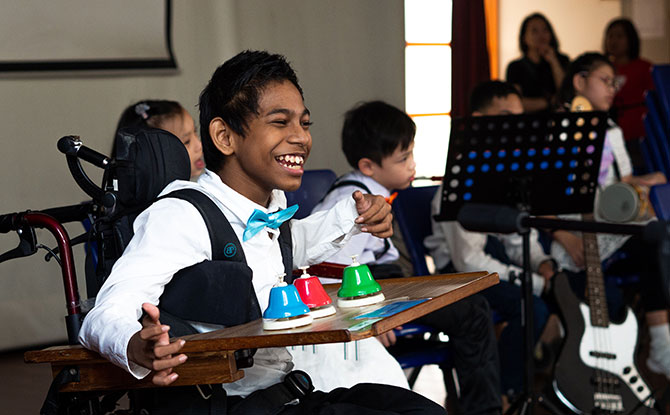 CPAS School student Md Azim Bin Shaikih Mohamed performing at the launch of Steptember 2019 with schoolmates from the Performing Arts CCA
Steptember Singapore has already raised close to $60,000 this year, but CPAS hopes to reach S$200,000, and it's never too late to join in. If you haven't already signed up, you can do so here in a team of two to four.
Use the code 'STEP10' to register at only S$10 per person (U.P. S$25). You can also sign up as a company or hold mini fundraisers of your own.
Participants can choose from over 40 activities such as swimming, cycling, or even doing yoga, to convert into steps and contribute to their 10,000-step goal. These include disability-friendly activities, so anyone can participate!
Plus, there are tons of nifty prizes donated by sponsors for the top 2 individuals and teams who've raised the most funds:
Steptember prizes for the top 2 fund-raising teams and individuals
Once you've registered, get stepping and update your friends and family on social media so they can support you. Happy stepping!