Superstar Cristiano Ronaldo is Shopee's latest Brand Ambassador for the upcoming 9.9 Super Shopping Day
Shopee announces its partnership with global football icon Cristiano Ronaldo as its newest brand ambassador. Cristiano Ronaldo will work with Shopee on a wide range of initiatives to engage and inspire people in the region, starting with Shopee's signature annual shopping event, 9.9 Super Shopping Day.
Cristiano Ronaldo joins Shopee's 9.9 Super Shopping Day
Shopee's announcement of Cristiano Ronaldo as its latest brand ambassador is in line with the return of its signature annual shopping event, 9.9 Super Shopping Day. Cristiano Ronaldo will join a series of initiatives as Shopee brings users and fans across the region closer to the global football icon:
Cristiano Ronaldo stars in Shopee's newest 9.9 TVC: Cristiano Ronaldo will be at the centre of Shopee's new television commercial premiering on 16 August, which will air in all seven Shopee markets in the region.
Cristiano Ronaldo live only on Shopee: In a first for Southeast Asia and Taiwan, fans will be able to get up close and personal with Cristiano Ronaldo via a range of exclusive content available only on Shopee LIVE. More information will be announced on the Shopee app and social media platforms at a later date.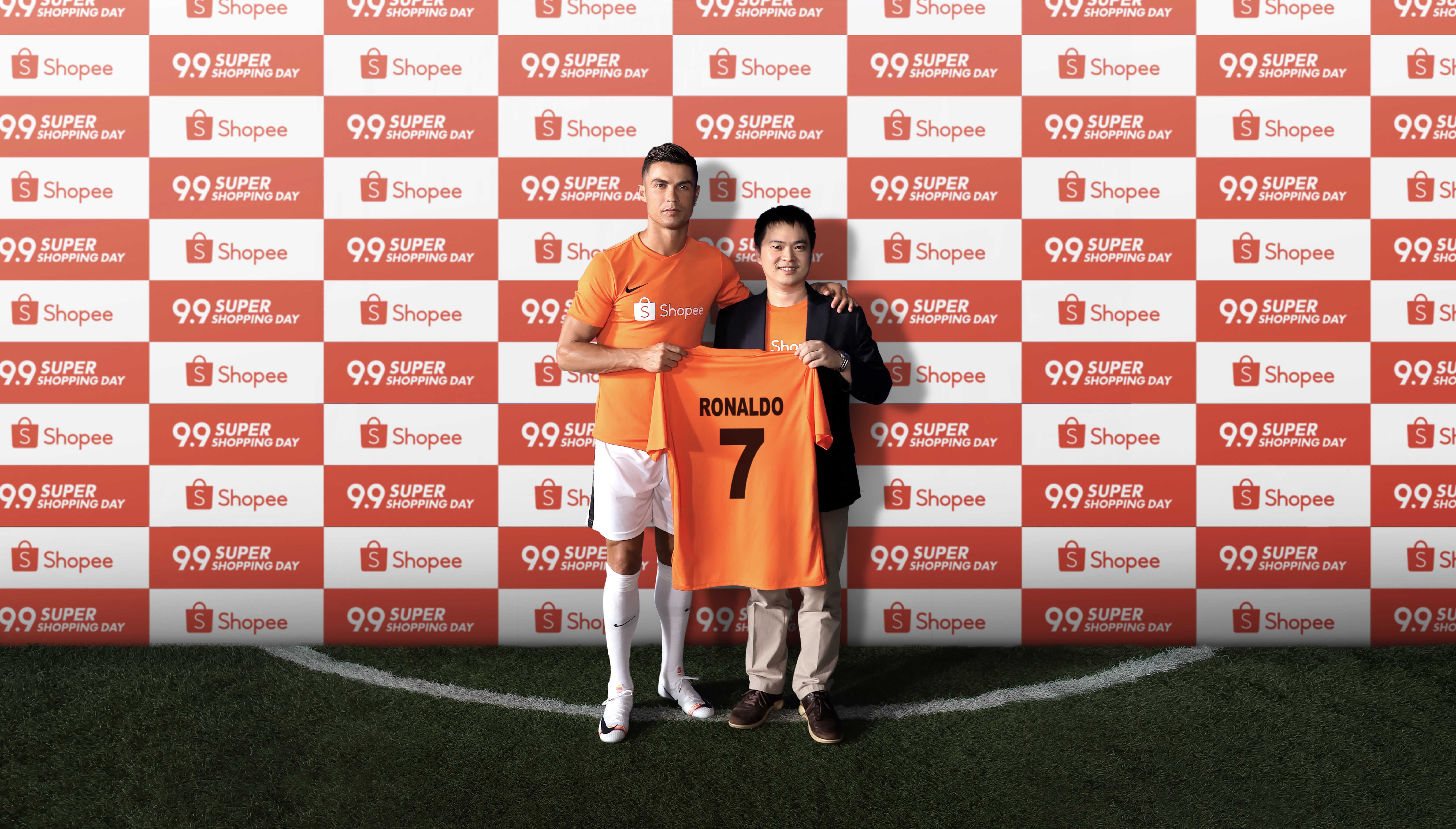 9.9 Super Shopping Day Highlights
In Singapore, 9.9 Super Shopping Day will run from 22 August to 9 September, featuring close to three weeks of super promotions and entertainment. Key highlights include:
10% Cashback All-day Vouchers and 20% Cashback Flash Vouchers with No Minimum Spend: Users can enjoy 10% cashback all-day vouchers and 20% cashback flash vouchers with no minimum spend on Shopee for the entire 9.9 Super Shopping Day period.
Shopee Shake: Users can shake and win Shopee Coins from 22 August to 9 September, at 12 AM and 12 PM daily. 9-time slots (12 AM, 8 AM, 10 AM, 12 PM, 2 PM, 4 PM, 6 PM, 8 PM and 10 PM) will open on select days of 28 August and 9 September featuring a supersized coin pool, so users can shake up to 18 times and win up to 990,000 Shopee Coins.
Upsized Flash Deals: Instead of the usual 4-time slots, users can enjoy flash deals at 6-time slots daily, 9-time slots on 1 September, and 24-time slots on 9 September. Camp in-app to snag up to 90% off crazy flash deals at the lowest price guaranteed.
Catch the premiere of Shopee's television commercial with Cristiano Ronaldo on 16 August. Find out more about Cristiano Ronaldo and 9.9 Super Shopping Day here.