Mushroom Kingdom has launched its Shiitake mushroom chips at 7-Eleven. Two flavours of the Mushroom Chips — Original and Wasabi, are available at over 300 7-Eleven stores islandwide. Each bag is filled with crunchy whole Shiitakes that have gone through slow dehydration and air frying process. This process helps to retain the nutrients and shape of mushrooms.
Selecting the best mushrooms for harvest
Mushroom Kingdom partners farms in Yun Lin, Taiwan to harvest fresh Shiitake for its mushroom chips. When it comes to harvest, only the best organic Shiitake mushrooms are selected.
The mushrooms are then sent for a unique dehydration process for six hours. After dehydration, they are air fried for a crunchy bite. The mushrooms are then lightly sprinkled with seasoning before they are packed into bags for sale.
A quality and healthy snack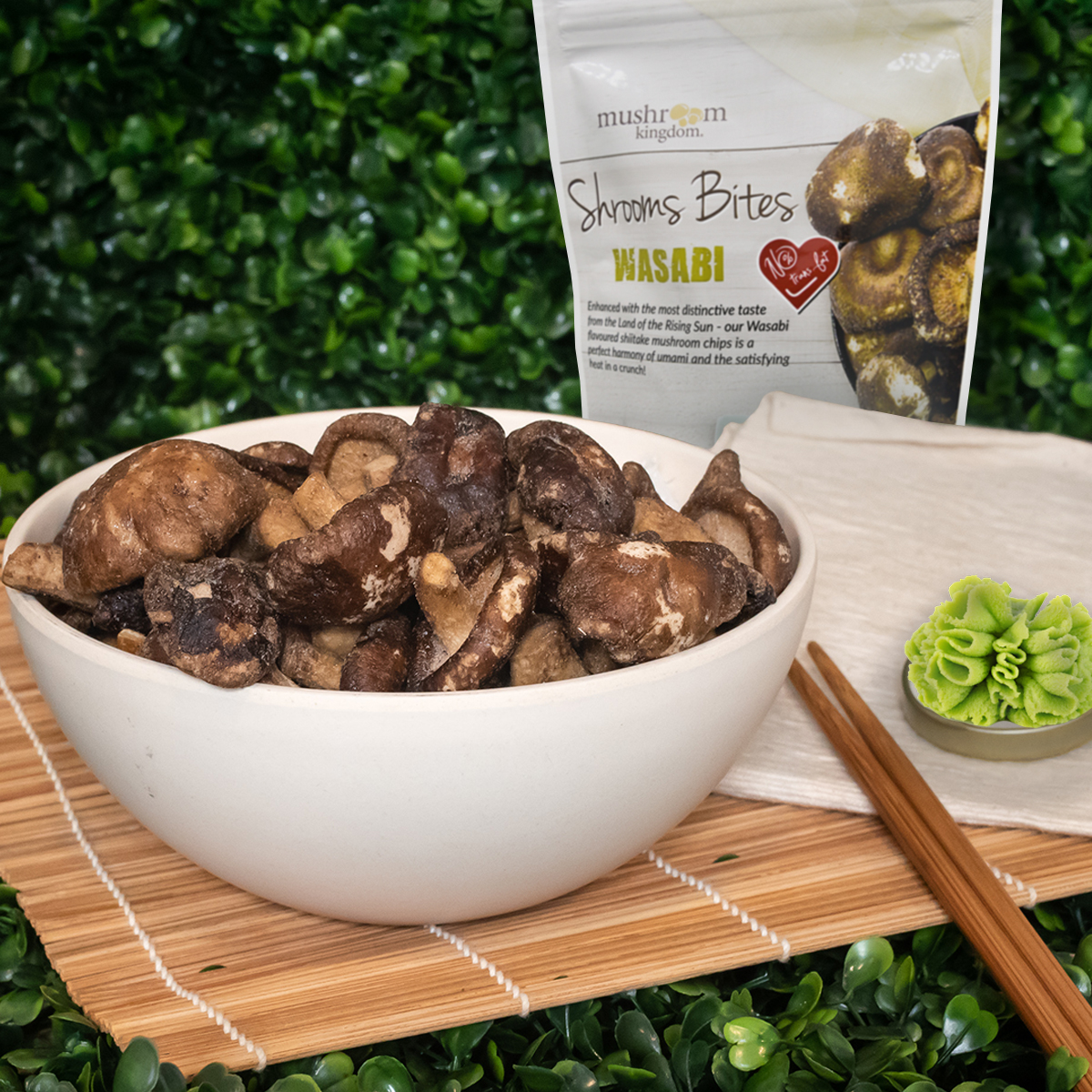 The Mushroom Kingdom team is strict about its mission to deliver healthy and quality mushroom chips to consumers. Only whole Shiitakes of certain sizes are used for its chips. Mushroom bits are not accepted in the selection process.
The seasoning also makes up less than 1% of the ingredients in the mushroom chips. The team has tried deep frying some popular flavours as it is a more cost-effective method of preparation. However, they decided against launching the deep-fried mushroom chips as it was not aligned with the brand's mission of offering a healthy snack.
Get the mushroom chips now
Mushroom Kingdom's chips come in Original and Wasabi flavours at over 300 7-Eleven outlets island wide. Each 50g bag of chips retails at $5.50.