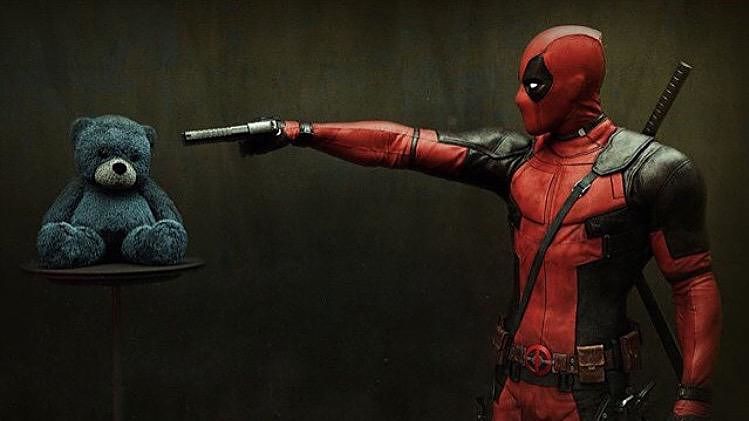 Have you seen Deadpool yet?
If not, here are ten reasons why Deadpool is the perfect couple movie.
There is now an eleventh reason – Deadpool grossed S$2.6 million on its opening weekend in Singapore, grabbing the top spot at the local box office. Additionally, it is also the industry all time highest opening weekend ever for a M18/Nc16 movie!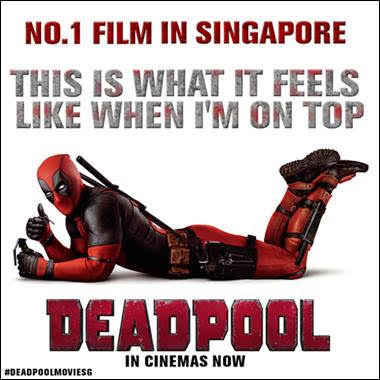 Pretty remarkable for an eccentric, talkative anti-hero character in red spandex.
Trailer:
Synopsis:
Wade Wilson (Ryan Reynolds) is a former Special Forces operative who now works as a mercenary. His world comes crashing down when evil scientist Ajax (Ed Skrein) tortures, disfigures and transforms him into Deadpool. The rogue experiment leaves Deadpool with accelerated healing powers and a twisted sense of humor. With help from mutant allies Colossus and Negasonic Teenage Warhead (Brianna Hildebrand), Deadpool uses his new skills to hunt down the man who nearly destroyed his life.
I caught the gala premiere last week and quite enjoyed the movie. Keeping it close to the comic book source, Deadpool talks directly to the audience like he does in the comics. Ryan Reynolds is well casted as Deadpool. He makes a much better Deadpool than Green Lantern.
There are lots of witty one-liner jokes, including lame ones. Deadpool is dripping with sarcasm every time he opens his mouth, to the extent that he can be quite annoying, just like the comic book character. Annoying, yet you are drawn to find out more because with Deadpool, you can never expect what craziness he will be up to next.
Judging from the box office taking for Deadpool, Singaporeans seem to love craziness.
Deadpool is now showing in Singapore cinemas and is rated M18 for sexual scenes and violence. Go catch it if you are above 18!