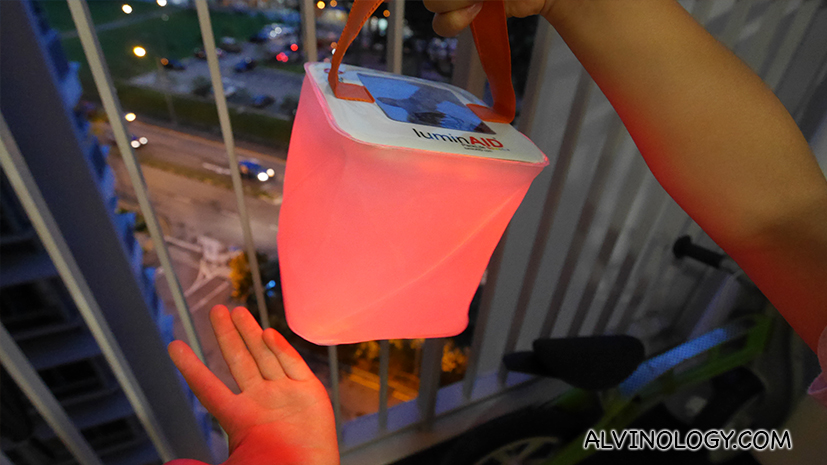 The LuminAID Solar Light is a solar-powered, inflatable light that packs flat and inflates to create a lightweight, waterproof lantern.
Safe, sustainable and ultra-portable, the LuminAID provides up to 15 hours of LED light and can be easily recharged in the sun, ideal for recreational use outdoors or in the home as an extra light source. Tuck it away in your first-aid kit or hook it on your backpack for your next adventure or trip!
I got my hands on one of the LuminAID recently from the folks at BOIA Trade and passed it on to my son, Asher as a toy lantern for him to play with.
It is very easy to use. Just twist, blow air into the LuminAID, charge it with solar light and it lights up with the soft touch of a button: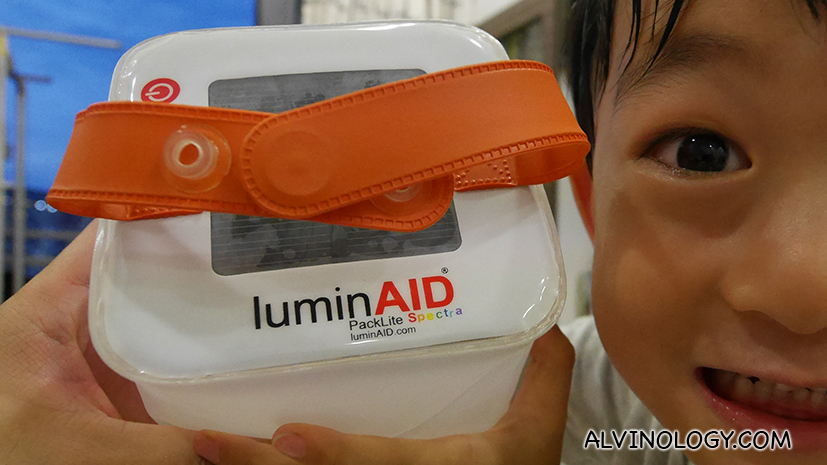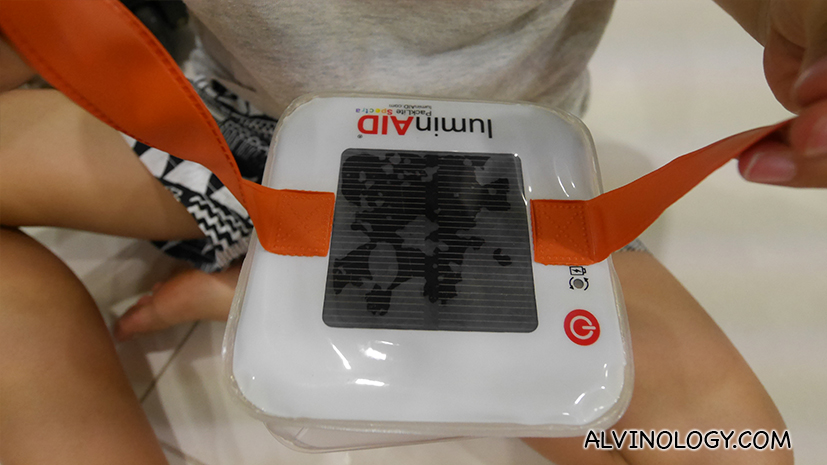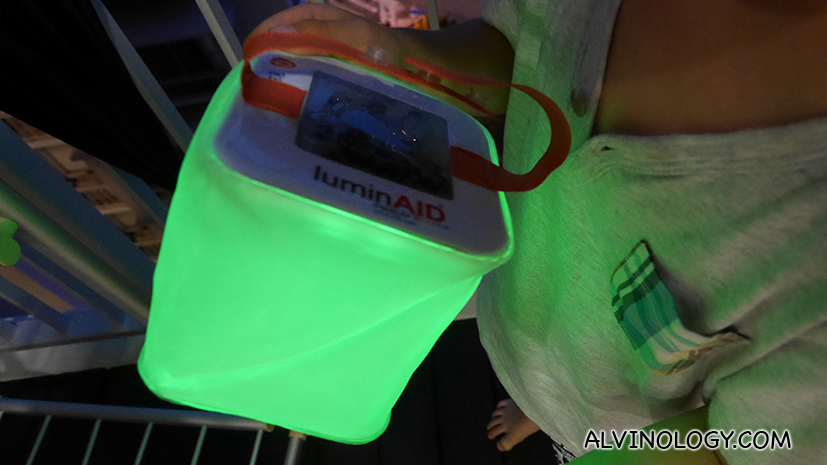 The LuminAID solar light was first designed to fulfill the basic need for light in post-natural disaster situations shortly after the January 2010 earthquake in Haiti.
The designers of LuminAID, Anna Stork and Andrea Sreshta met while studying architecture and design in graduate school. They shared an interest in solar lighting technology and a common belief that design and design thinking can be used to solve problems at a global scale, including improving access to basic resources such as lighting and power.

When thinking about what they could design to make a difference, they decided to focus on affordable, renewable light because it had the potential to greatly improve the comfort, safety, and survival of disaster victims.
While on a school trip to Japan, they unexpectedly found ourselves in the middle of the earthquake in March 2011. Having experienced first-hand how a disaster can negatively impact the lives of millions, they were motivated to make the LuminAID light a reality for those affected by disasters, crises, and conflict.
There are many other uses for the LuminAID, other than just as a back-up light. It changes into eight different colours, making it suitable for use as sustainable party decorations: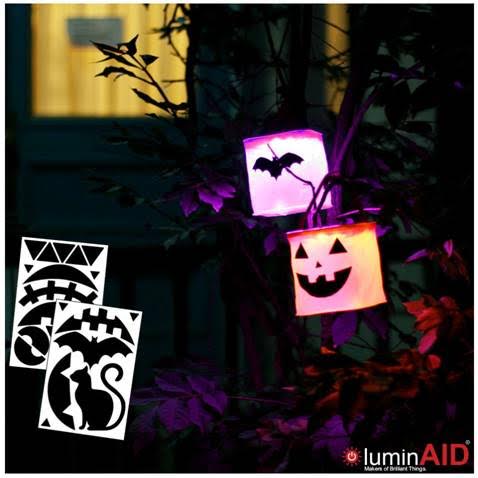 Product Information: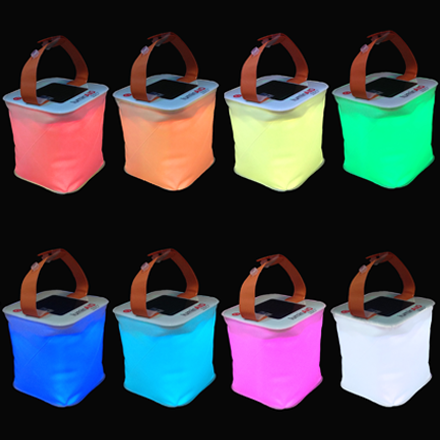 Push Button Switch with HIGH and LOW settings
8-10 Hours LED light on HIGH setting
14-16 Hours LED light on LOW setting
Recharges in 6-7 hours of direct sunlight
High-efficiency monocrystalline solar panel
Lithium-Polymer Ion battery with hundreds of recharge cycles
Weight: 3 oz
Dimensions: 8.25″ W x 12″ L (when not inflated)
Waterproof up to 1 meter deep and can float (IPX-7)
All components including battery are lead-free and RoHs compliant
If you are interested to buy a LuminAID Solar Light, it retails at S$49 in Singapore and is available at Tangs Orchard Level 3, Outdoor Life (Wheelock and Novena Square) and via online stores on Qoo10 and Tactical.
Good news for Alvinology.com readers!!!
Specially to usher in 2016 for a fresh year ahead, we will be giving away 2 x LuminAID Solar Light (retailing at S$49 each)!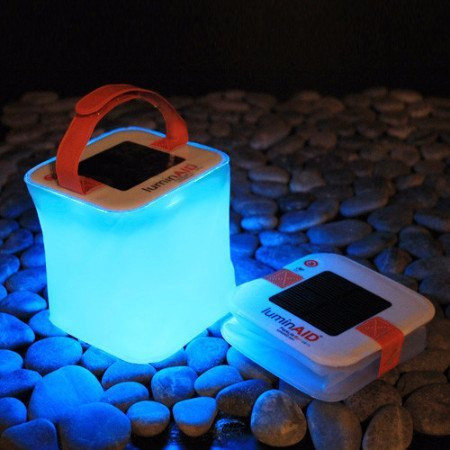 To win one, complete the following:
Like Alvinlogy on Facebook
Like and share this post, tagging at least one other friend whom you think would like the LuminAID Solar Light
Tell us why you want to win a LuminAID Solar Light
Contest closes end February 2016. Winners will be contacted via email.