So I caught the gala premiere for the Star Wars: The Force Awakens in Singapore a few hours ago. This is the first film in the Star Wars sequel trilogy, announced and released after The Walt Disney Company's acquisition of Lucasfilm in October 2012.
The film is directed, co-produced, and co-written by J. J. Abrams. It is the seventh installment in the main Star Wars film series, starring Harrison Ford, Mark Hamill, Carrie Fisher, Adam Driver, Daisy Ridley, John Boyega, Oscar Isaac, Lupita Nyong'o, Andy Serkis, Domhnall Gleeson, Anthony Daniels, Peter Mayhew, and Max von Sydow. The story is set approximately 30 years after the events of Return of the Jedi (1983).
How is Disney's Star Wars different from George Lucas' Star Wars? Here are five major differences spotted:
1.
A woman finally gets to wield a lightsaber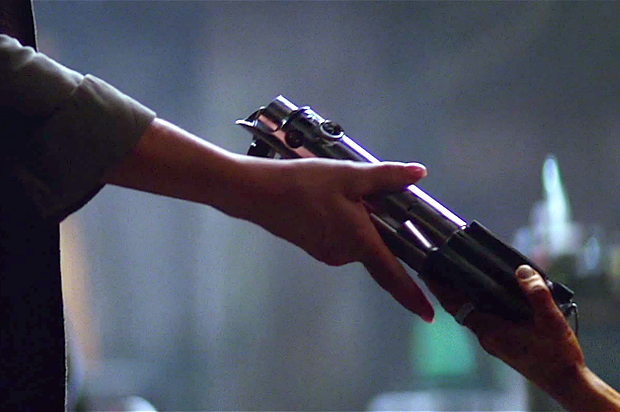 Yes that's right, it took 38 years, 6 Star Wars films and a buyout from Disney before a main female character finally gets to swing the lightsaber around. The lucky character is the mysterious Rey, played by English actress, Daisy Ridley.
2.
Better ethnic and gender representation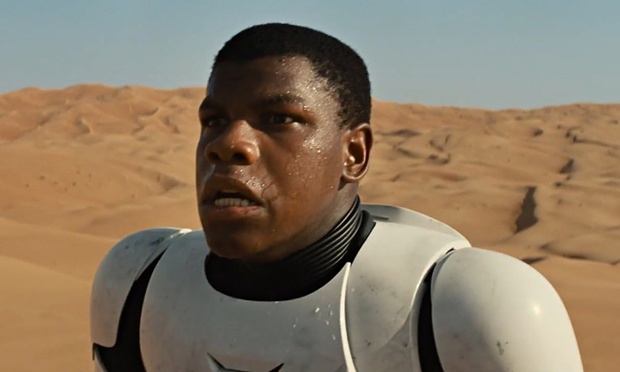 I see a mix cast of characters from different ethnicity, including a black guy, Finn as one of the leading characters. There are also much more female representations, including female stormtroopers. This is a good move. After all, it is a movie about the entire galaxy which can't possibly be all white people, other than the aliens of course.
3. 
No totally outrageous new characters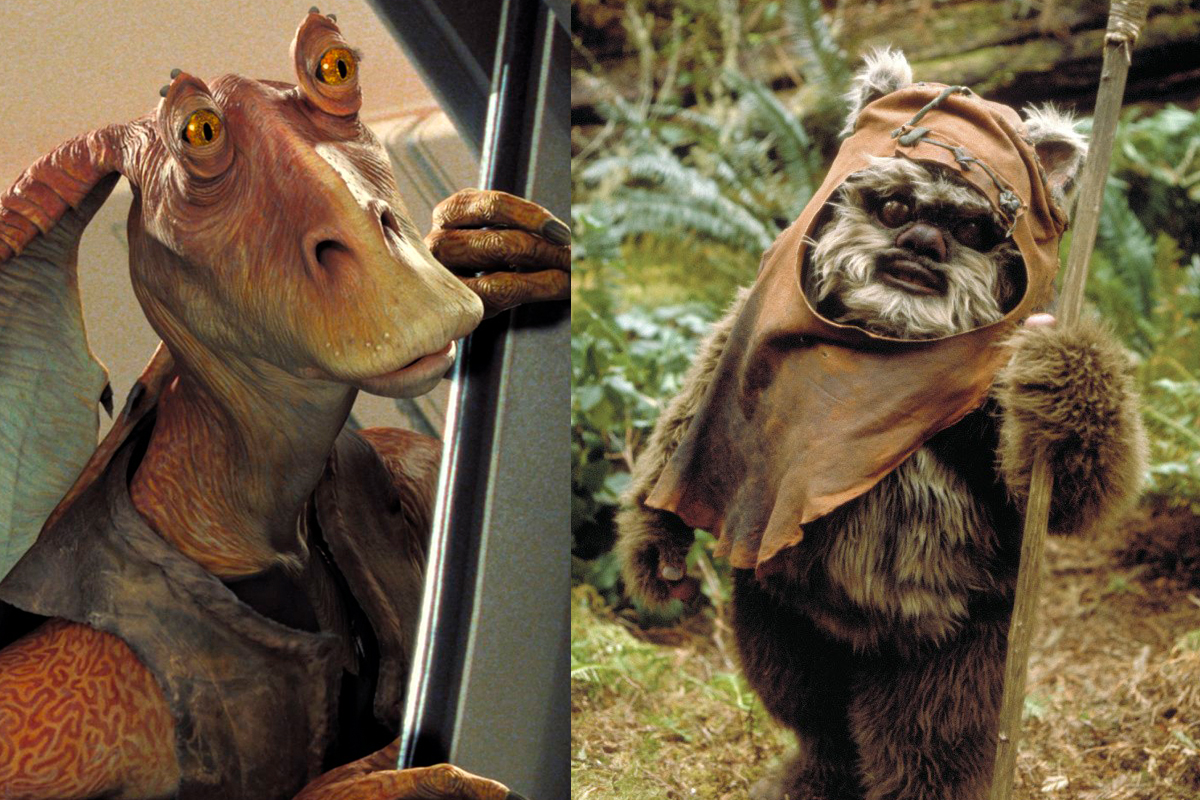 Remember Jar Jar Binks and the Ewoks?
In Lucas' Star Wars films, he can and like to introduce all sorts of outrageous characters which may be vastly different from other existing Star Wars characters. Jar Jar Bink is one of the most hated example.
In this new film, Disney kept it safe by keeping the designs of the new characters close to the popular original ones like Darth Vader and the Jedi Knights.
4.
It's a Star Wars film made for fans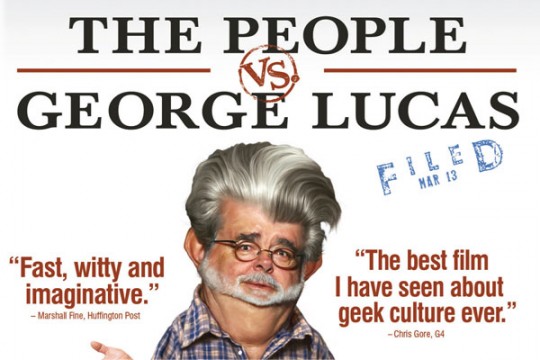 Yes, George Lucas is the creator of Star Wars and he can do what he want to change the Star Wars storyline and characters, including reediting the older films to change them. However, Lucas also pisses off a lot of hardcore fans when he do whatever he wants because to them, the Star Wars universe is beyond George Lucas and has a life of it's own. Freaky, I know. Watch the documentary, The People vs. George Lucas (2010), to get a glimpse of how crazy and serious the hardcore fans are about Star Wars.
Well, I think the fans will be happy with this latest film. It is clearly made to pander to fans. There are many scenes which look like updated replication of iconic scenes in previous Star Wars films and many of the landscapes, characters and props are kept closely to the originals.
5. It lacks the Lucas touch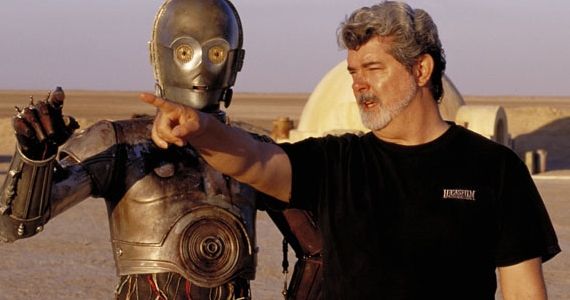 As much as George Lucas was criticized for his later Star Wars films, at least he dared to take big risks with new characters and different narratives.
This new 'Disneyfied' version probably went through many audience tests to produce the slick, crowd-pleasing and fan-cheering final outcome that is hard to hate, but not really that groundbreaking to ever become a classic like the first few films by Lucas.
Yes, I kind of miss the Lucas touch.
What about you? Do share your sentiment after watching the film.
Star Wars: The Force Awakens opens in Singapore cinemas island wide from today. Catch it at a GV cinema near you!