Like most lazy men, I am not very particular about my shampoo or hair care products. Usually, I will just use what my wife buys for me or pick up whatever is on offer at the supermarket.
However, I recently discovered an awesome shampoo for men which I would like to strongly recommend. No, I am not paid to endorse the brand. I genuinely like the product and would like to share it with everyone. In fact, I like it so much I got in touch with the PR for the brand to run a giveaway for readers who may want to try it too. More details on the contest later.
The shampoo brand which I find is the best ever shampoo made for men is I found the best shampoo for men – Alpecin Tuning Shampoo, and here is why. Here are the reasons why:
1.
It keeps your hair jet black
Alpecin Tuning Shampoo is a 'tuning' shampoo. This is not the same as hair dyeing. Hair dyeing involves a chemical process that opens the structure of the hair to deposit the dye. But "hair tuning" is a purely physical process.
The shampoo is black like tar and looks like this:
The dark pigments in the shampoo attach to the surface of the hair. It covers up lighter patches and counteracts the greying process. The effect gradually intensifies with each wash.
After using the shampoo for about a month, I could see my hair getting significantly darker and my wife even commented that I look younger, without knowing the specifics!
2.
You can use the tuning shampoo even if you dye your hair
In fact, Alpecin Tuning Shampoo claims it can prolong the time between dyes. As I do not dye my hair, I do not know how effective it is. Do share the results if you a fellow user of this shampoo who also dyes your hair.
3.
Hair tuning with every shampoo
The black shampoo contains special dark colour pigments that protect faded hair strands from further lightening, helping to achieve hair that is dark, healthy and glossy.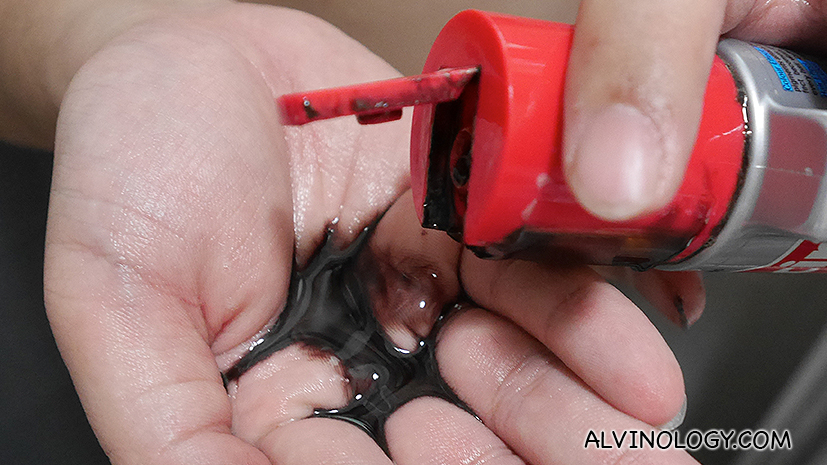 4.
Combat hair loss
This is an added advantage for middle age and older gentlemen like myself. As we age, hair loss increases. The tuning shampoo contains a caffeine complex of caffeine, zinc and niacin.
Studies from Italy's Centre of Cosmetological Research and German dermatologists have shown that the shampoo can significantly slow down hair loss. Under the influence of the shampoo's caffeine-based formula, weak, fatigued roots are energised, the growth phases of individual roots are sustained, and hair growth is enhanced.
5.
Easy-to-use
Just use it like any regular shampoo. No special procedures or treatments are needed. Simply shampoo your hair, and leave the foam in place for two to five minutes to allow it to penetrate both the hair follicle and the surface of the hair strands. Rinse thoroughly and style as usual.
6.
Manly packaging
The container looks like it is used to contain engine oil. How much more macho can you get with shampoo packaging? No more shampoo with sissy flowers and other girly prints on the container.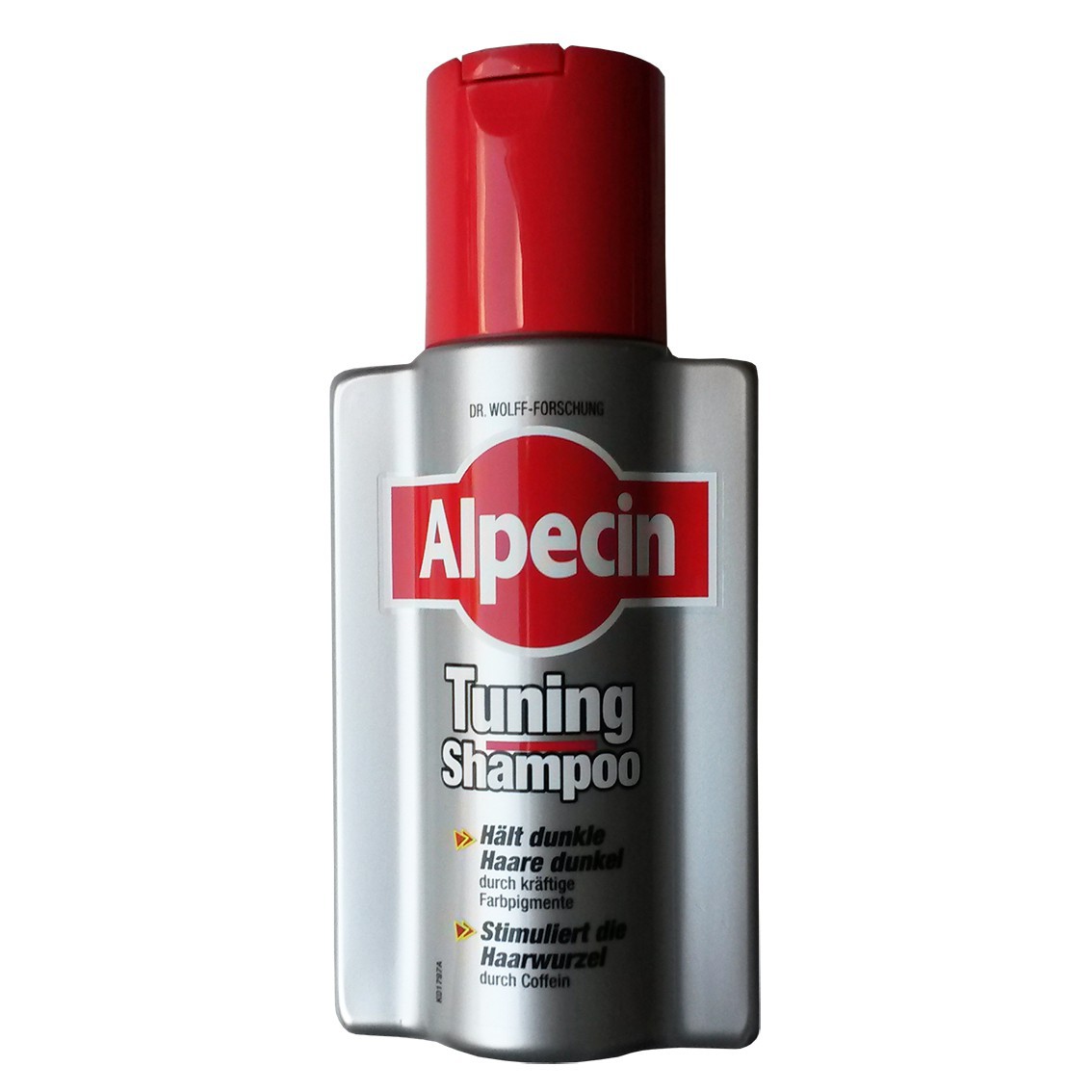 7. 
It's made in Germany
German engineering for your hair. Do you need any more reasons to try this shampoo?
If you are interested to purchase the Alpecin Tuning Shampoo, it is available in selected Watsons, Guardian, Unity, NHG pharmacies and independent pharmacies as well as NTUC Fairprice island-wide at an affordable price of S$15.90. Each bottle is 200ml.
Good news for Alvinology readers – together with Alpecin, I will be giving away 5 bottles of Alpecin Tuning Shampoo! 
To win, complete the following:
Share this post on social media and tag at least 3 friends whom you think may be interested to get this shampoo. 
The five winners will be chosen by tend November and notified via email.