It's the time of the year when the world falls in love… crazy in love with Christmas!
If you are a fan of theatrical drama, especially of the crazy variety, Dream Academy, one of Singapore's first private limited Arts and Entertainment companies founded by the very talented Selena Tan is presenting their CRAZY CHRISTMAS with a big bang this year.
This is in celebration with Dream Academy's 15th Birthday, featuring all the wacky Dream Academy characters. Expect to revel in the Christmas spirit and be tickled silly by well-loved segments and brand new craziness!
"Looking back on our past 15 years, it is amazing how far we have come, both as an industry and as a Dream family. This journey has been a rollercoaster – packed with plenty of punches, lots of hardwork and plenty of LAUGHS! Would I do it over again? Are you kidding? It's what dreams are made of!" Shared Selana Tan.
This year, Crazy Christmas presents a crazy and local take on The Nutcracker – or, as they called it "A groundNUTCRACKER"! Imagine a "Hokkienised" version with our Dream Academy's own sugar plum(p) fairy.
A ballet with LAUGHS – enough said.
Sneak peek: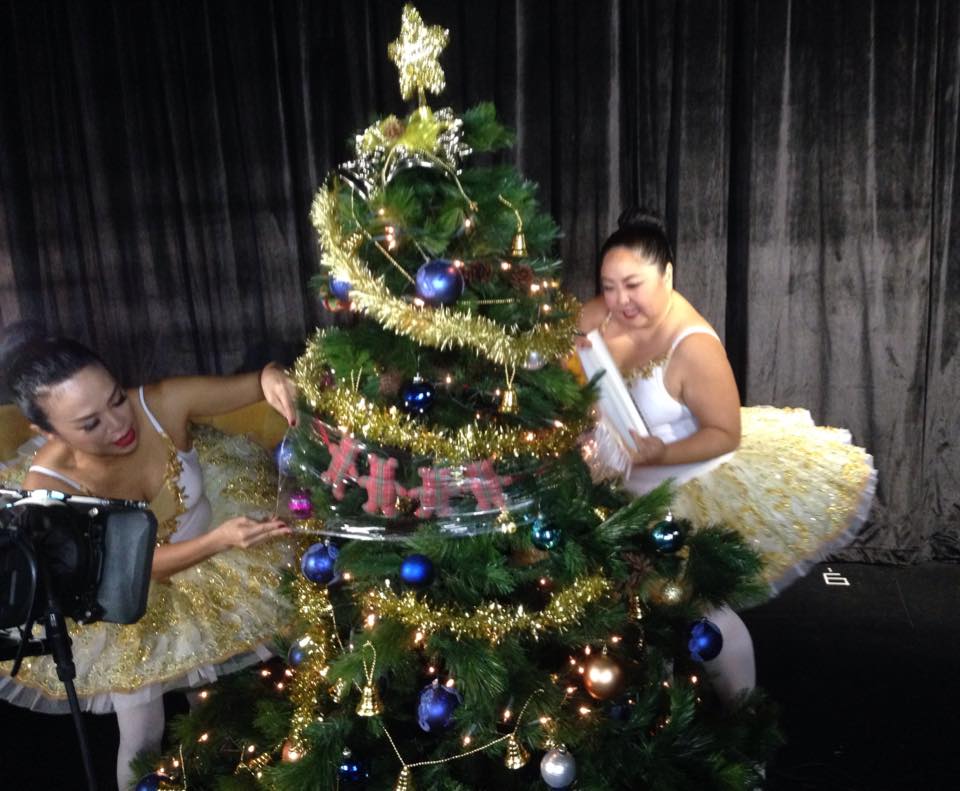 In this year's Crazy Christmas, Dream Academy looks back at all that they have accomplished over the past 15 years. Be prepared for a "Tony Awards"- style opening, as they mash up selected segments from favourities like Sing Dollar!, Happy Ever Laughter, Dim Sum Dollies, Kumar and Sondheim, to bring back memories of yester-years.
There will also be lots of brand new hilarious moments like the Dim Sum Dollies celebrating Christmas with post-election fervour as Democratic Reformed Workers, Kumar and his beloved groundnuts and the entire Crazy Christmas gang who will rock those Christmas tunes.
This Crazy Christmas is also special because Dream Academy will be putting together a Dream Choir consisting of kids from Nanyang Primary School and seniors from the Henderson Senior Activity Centre.
10 – 19 December 2015
Esplanade Theatre
Show duration: Approx. 90 mins (without an intermission)
Tuesdays – Saturdays: 8pm
Saturday & Sunday: 3pm (Except 19 Dec)
Standard Tickets: S$116, S$106, S$86, S$66
Tickets can be purchased from SISTIC at www.sistic.com.sg/events/crazy1215 or via SISTIC's Hotline at 6348 5555.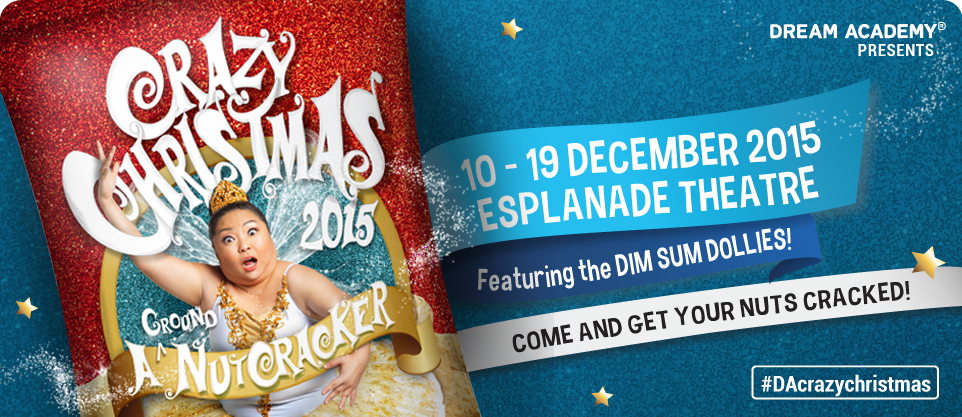 Exclusive GIVEAWAY for Alvinology.com and Asia361.com (our sister site) readers
Good news! We have a pair of Cat 2 tickets to giveaway to one lucky winner!
Show Date/Time: 15 Dec 2015 (Tue), 8pm
No. of tickets: 2
Category: 2
Value: S$220 (S$110 x 2)
To win, complete the following:
Share this post on social media and tag at least one friend whom you will want to watch the show with if you win. 
The winner will be chosen by 23 Nov and notified via email.