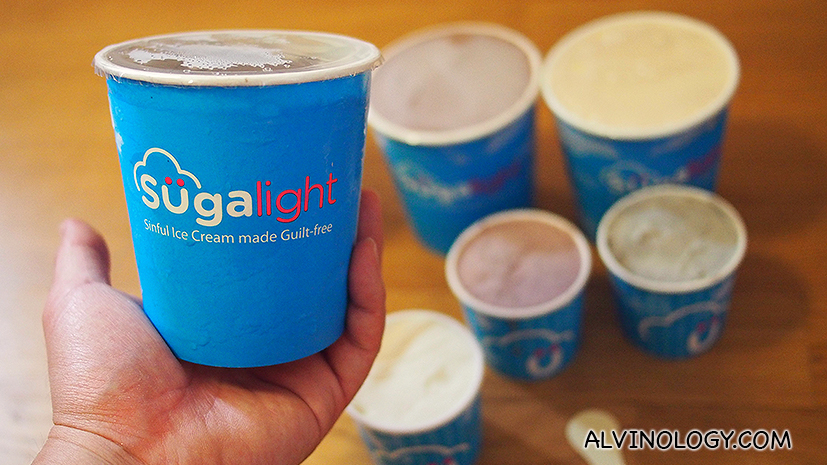 Have you heard of Sugalight?
Sugalight is an innovatively formulated sugar-free ice cream that is entirely developed and manufactured in Singapore by a home-grown company. Why sugar-free?
I went for my regular medical check-up earlier this month and was horrified to learn that my sugar and cholesterol levels were both on the high side. This means I have to make some adjustment to my current diet to stay healthy. Cutting my sugar intake is a start.
Dr. Elgin Tan, the CEO of the company shared that Sugalight was initially conceived for the diabetic market as his own dad was diabetic. However, over time, he found that many of their customers were just normal Singaporeans looking for a sweet treat and yet still want to manage their sugar intake.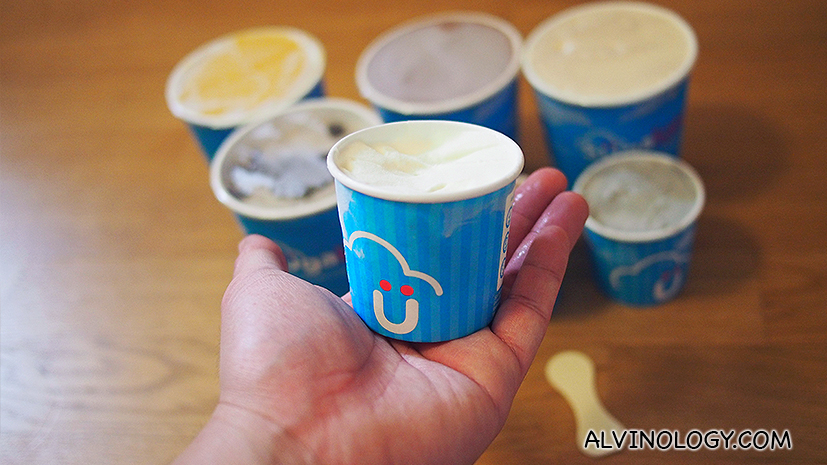 Sugalight uses no sugar and at the same time avoids using artificial sweeteners such as aspartame (Equal) or sucralose (Splenda). Instead they sweeten with Xylitol and Maltitol, natural low Glycemic Index sweeteners approved by the Health Promotion Board in Singapore.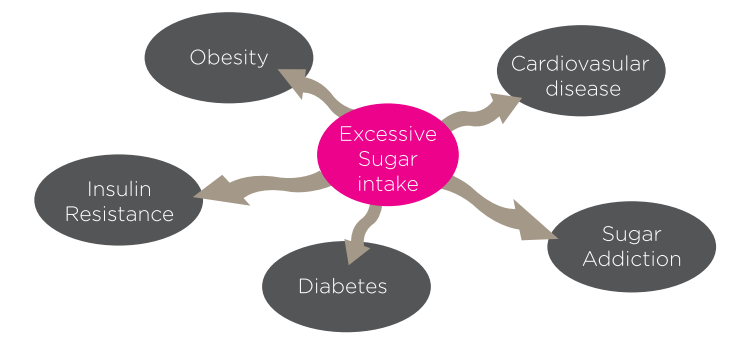 Other than diabetes. research has shown that excessive sugar consumption leads to a host of problems including obesity, cardiovascular diseases and insulin resistance.
In addition, Sugalight ice creams contain prebiotic soluble fibres which help the growth of beneficial gut bacteria. It is also lower in fat level, at just 8%. Premium supermarket ice cream brands tend to have high butterfat fat content of 16 to 18%.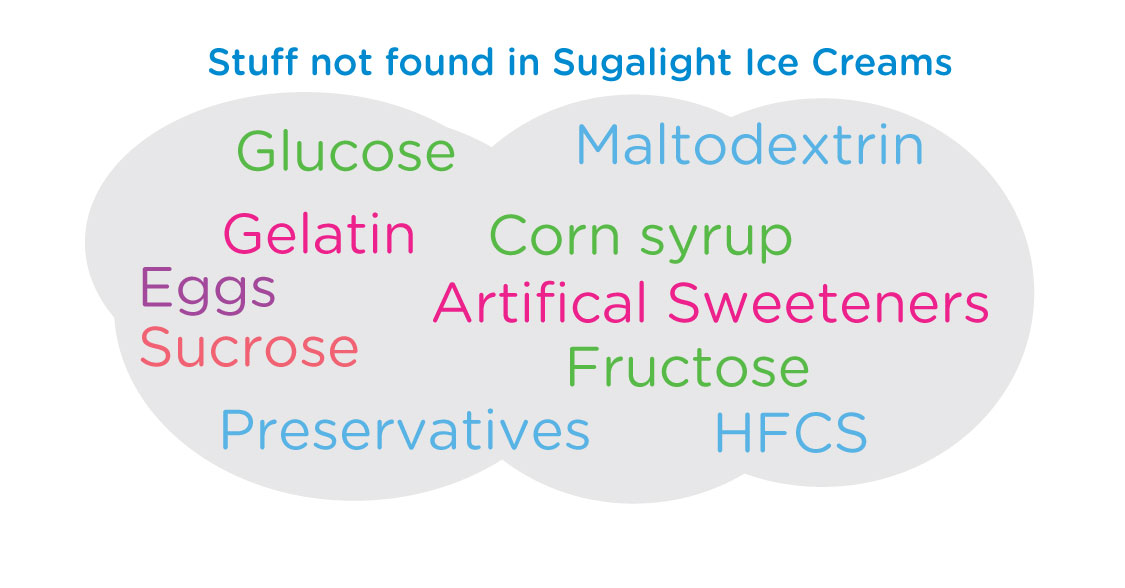 Sugalight had recently setup an online store at better4u.sg where customers can order ice creams at your own convenience. Delivery is free for orders above S$60.
Prices start from S$3 for a 100ml cup to S$10.50 for a pint. It is actually not too expensive compared to many premium ice cream brands. What's more it's a sugar-free, healthier version.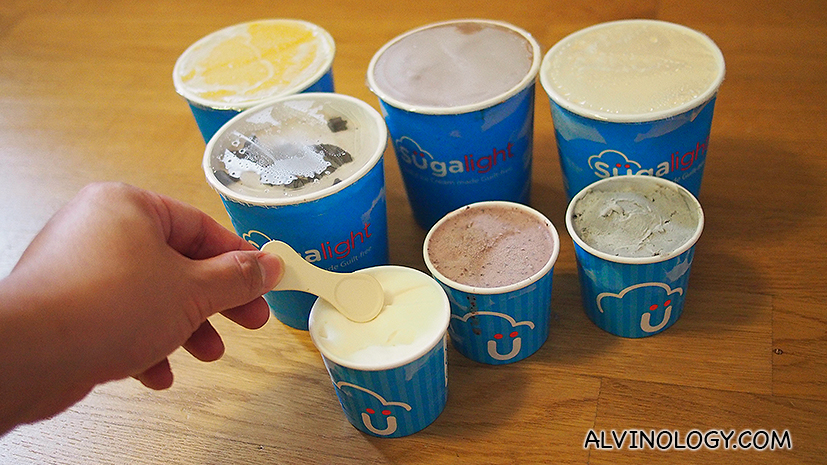 I was a little wary of the taste at first as healthy stuff usually taste crappy. Sugalight is not too bad. Recommended flavours include the Froyo Vanilla, Mao Shan Wang, Black Sesame and French Dark Chocolate.  The creaminess is there like regular ice cream and the flavours are strong too.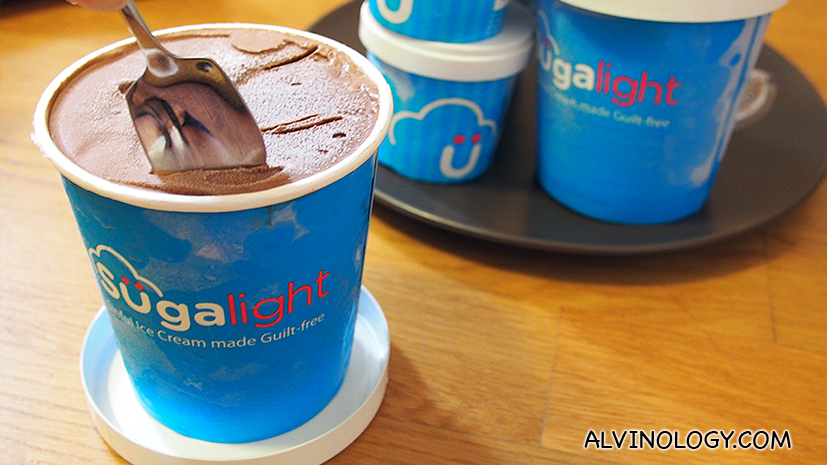 The Froyo Vanilla tastes the best and was the first to be finished off.
Whether you are advised by your doctor to cut your sugar level or if you just want to manage your sugar intake, Sugalight ice creams are good alternatives for sweet treats!
There is a current promotion whereby the French Dark Chocolate is selling at just S$6 a pint from 2 to 6 November: