If you are looking for somewhere to eat in the Orchard shopping area, consider heading down to Orchard Central. The centralised mall in downtown Orchard offers a slew of diverse F&B tenants for all dining occasions.
I will introduced three here – one for an intimate fine dining experience; one for a loud, fun group gathering; and one for a quick light bite with friends.
For the first stop, let's visit meatless restaurant, Joie (pronounced 'joy') by DOZO (#12-01), located on the lush rooftop garden of Orchard Central on the 12th floor. The restaurant offers an expansive panoramic view of the Orchard shopping belt and a quaint, intimate dining experience.
The restaurant first opened its door in October last year and presents a refreshing concept that specialises in modern meatless cuisine. Note that meatless is not the same as vegetarian. They still use ingredients like egg and milk in their dessert items.
The owner behind Joie by DOZO is Mr. Huang Yen Kun, 36, who used to run DOZO restaurant. He is also the founder of Tao's restaurant back in 2003 and Ju-Ju Hokkaido Hot Pot in 2005.
Tasting six-course lunch and seven-course menus are priced at S$38.80++ and S$68.80++ per pax at Joie by DOZO. Diners get to choose from a wide selection of dishes for each courses, including the following dishes from their new, updated menu: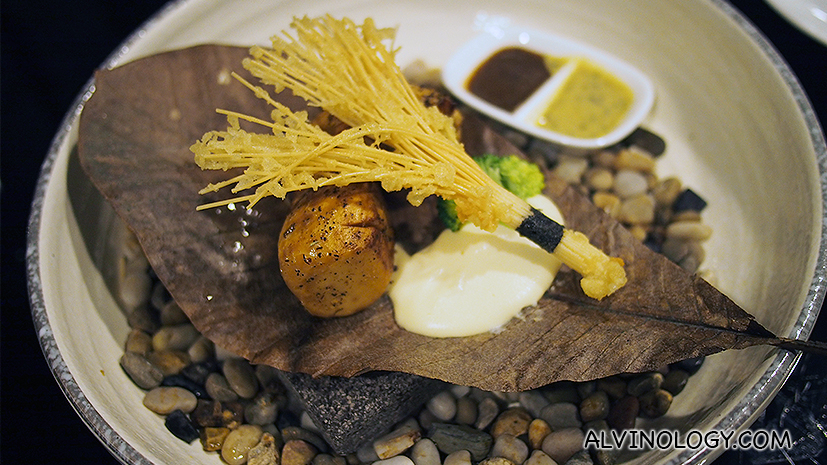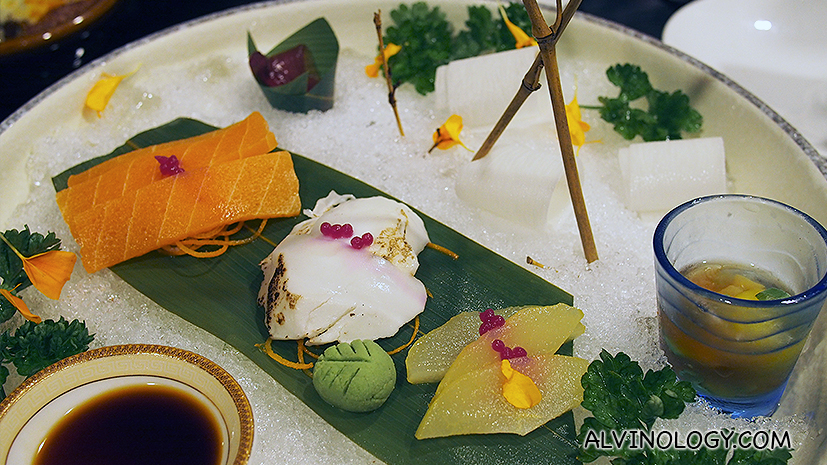 These two dishes were particularly noteworthy and are definitely "more than meets the eyes". Picture yourself enjoying a steak which is actually mushroom and sashimi which is actually vegetable!
The springy, succulent Bai Ling mushroom was very enjoyable and the beautiful plating certainly adds to the overall culinary experience. For the vegetable sashimi, it was fun tricking the palate with what looks like something else as I wolf down each piece.
What I really like about dining at Joie is that each dish is a conversation piece itself. As the dishes are all so beautifully plated, you will stop to admire them for a while, then discuss with your dining companions on what to expect and what ingredients went into the preparation.
More items from Joie: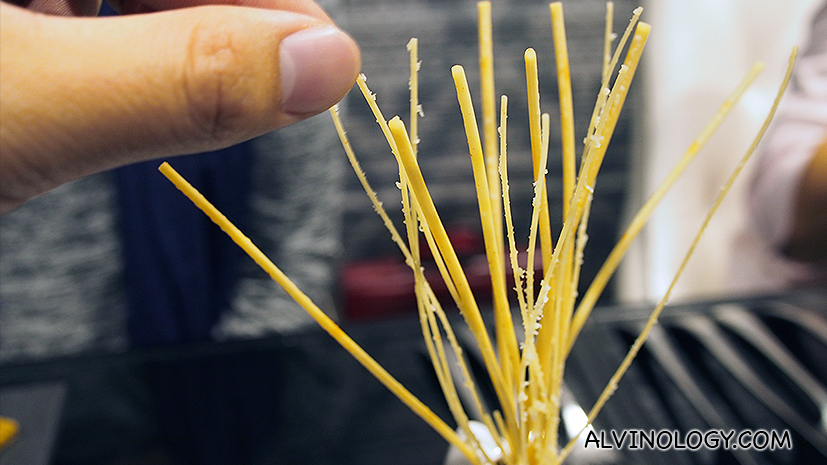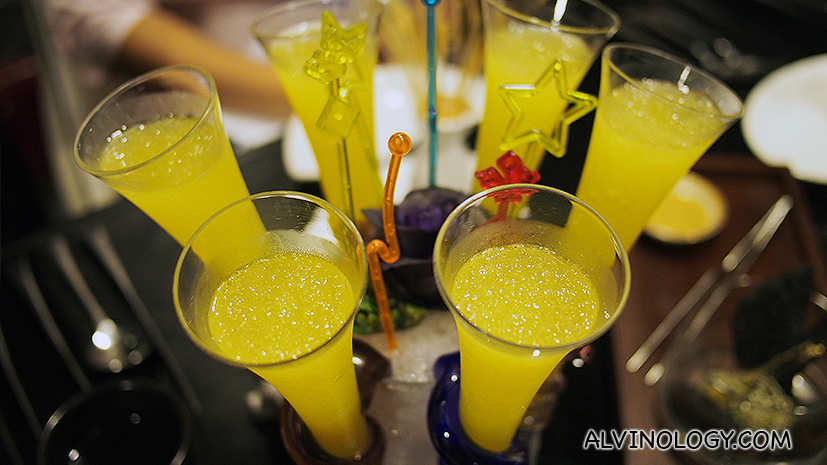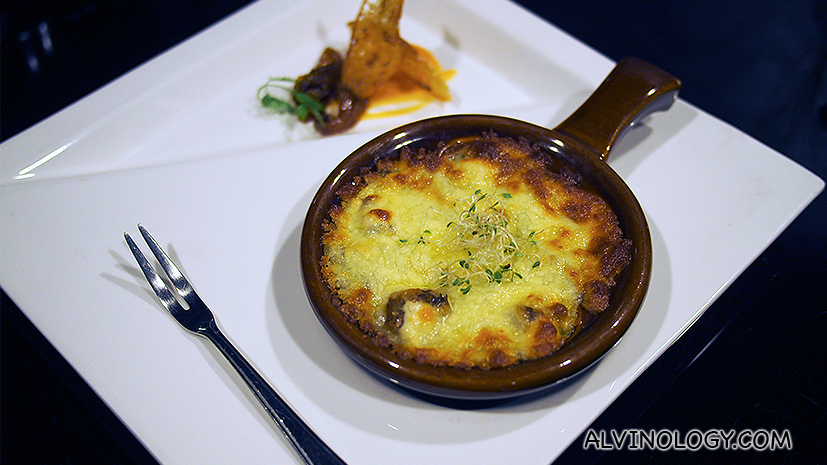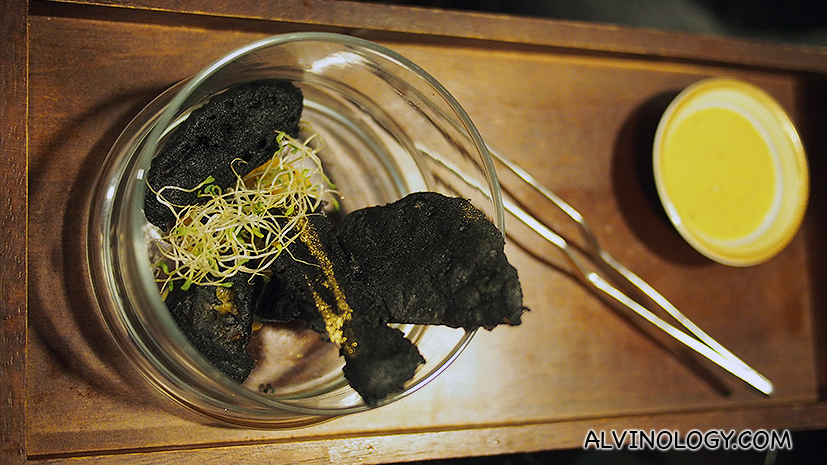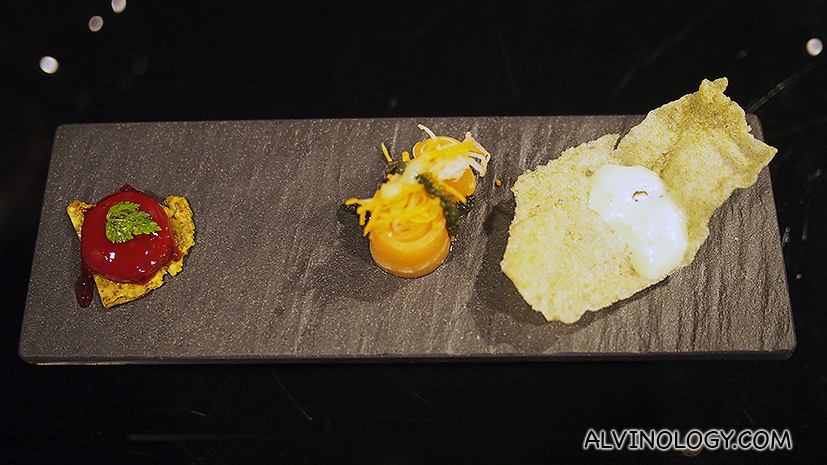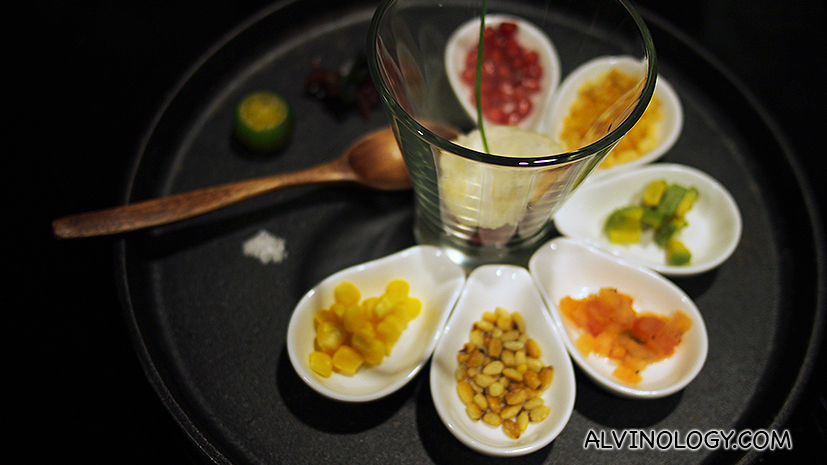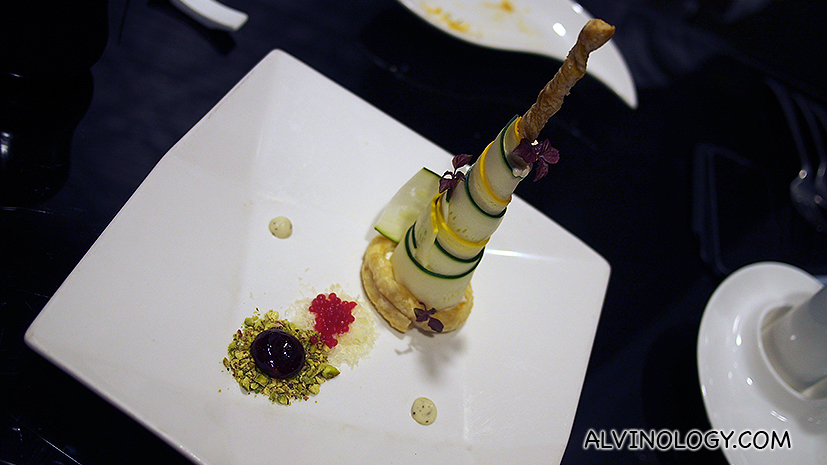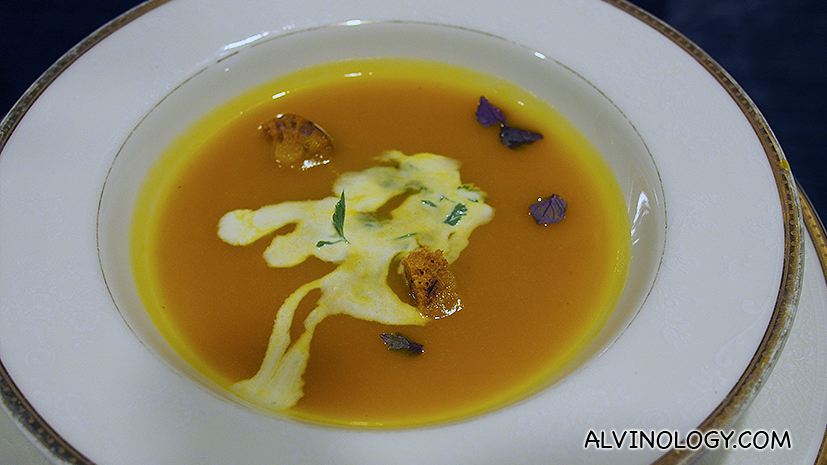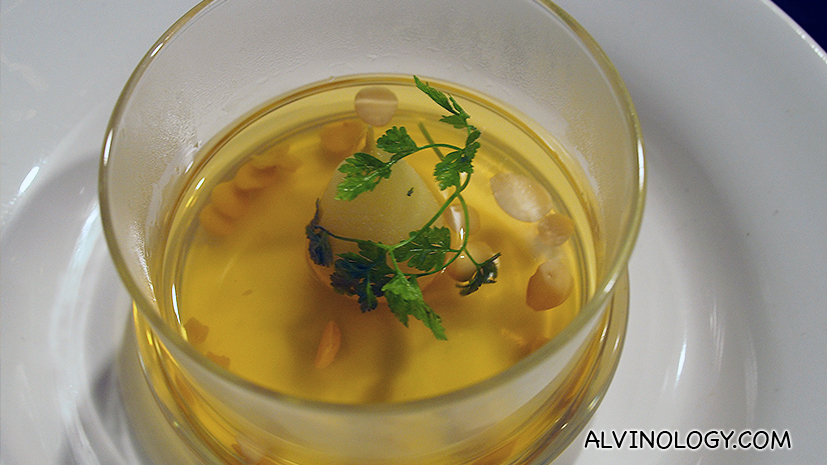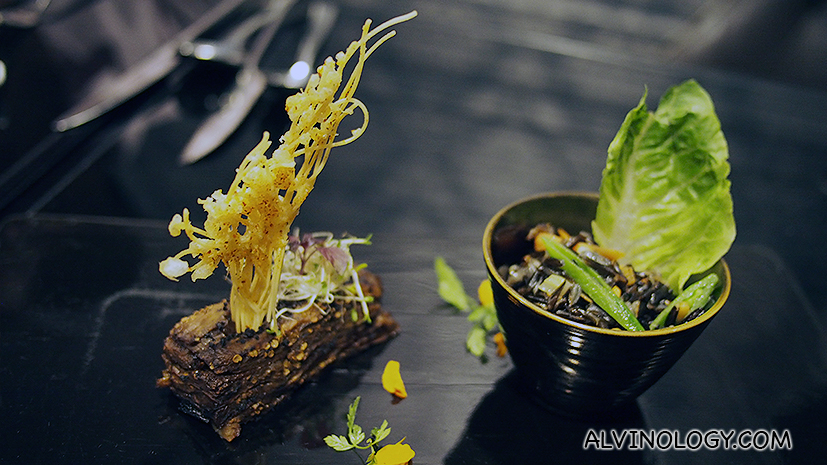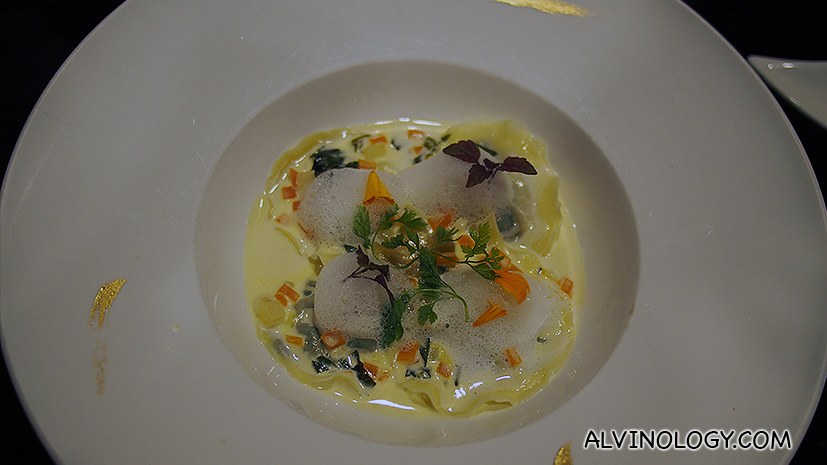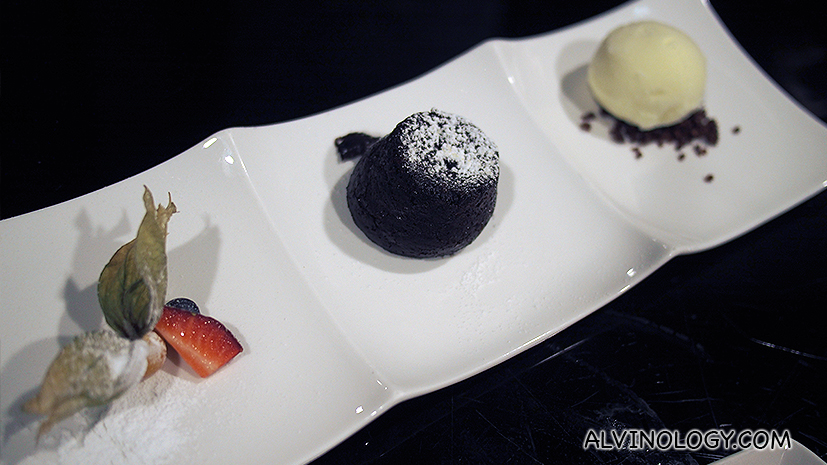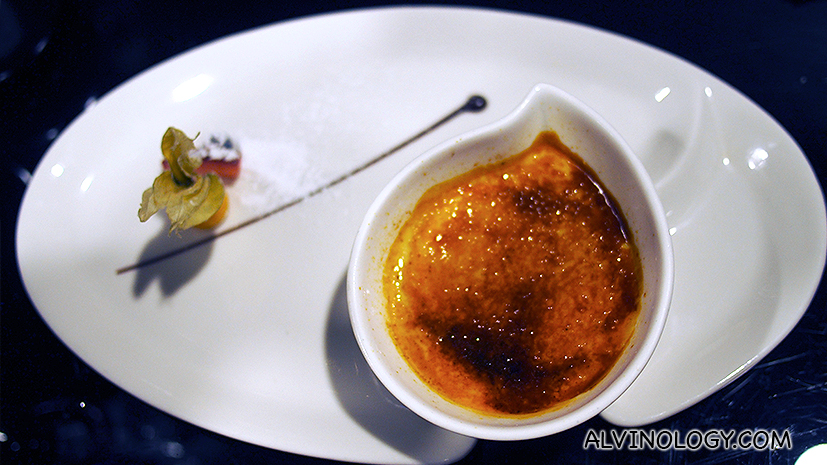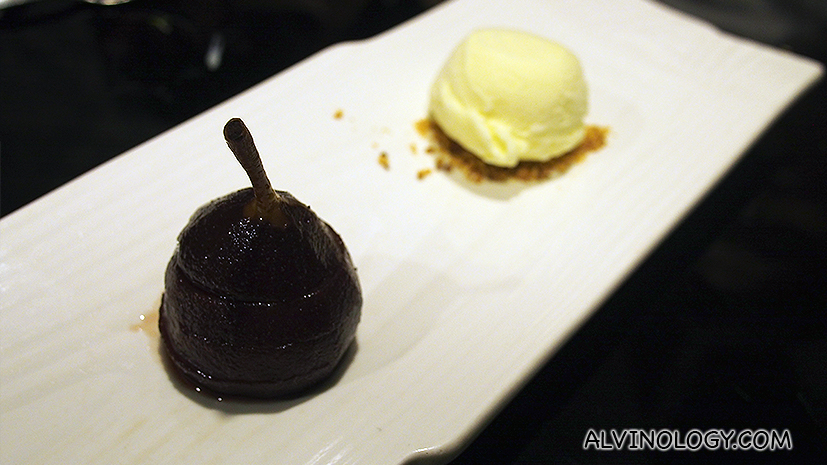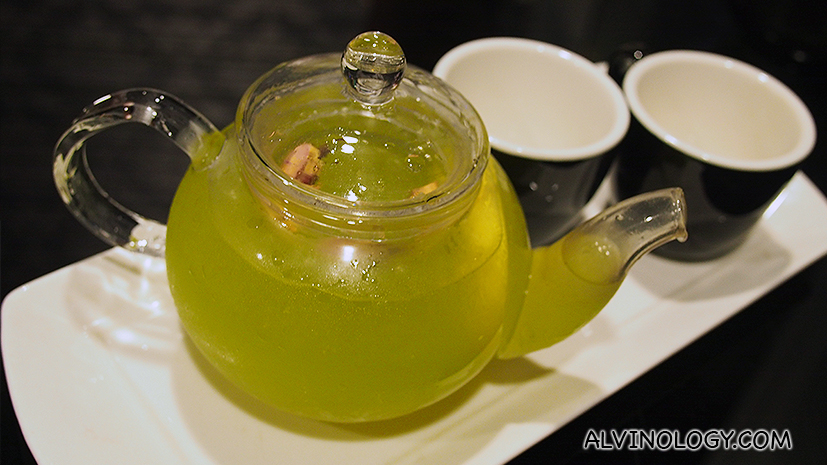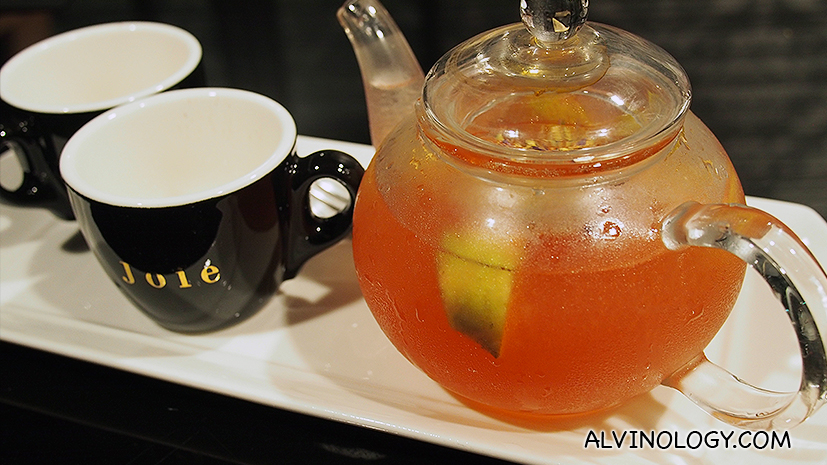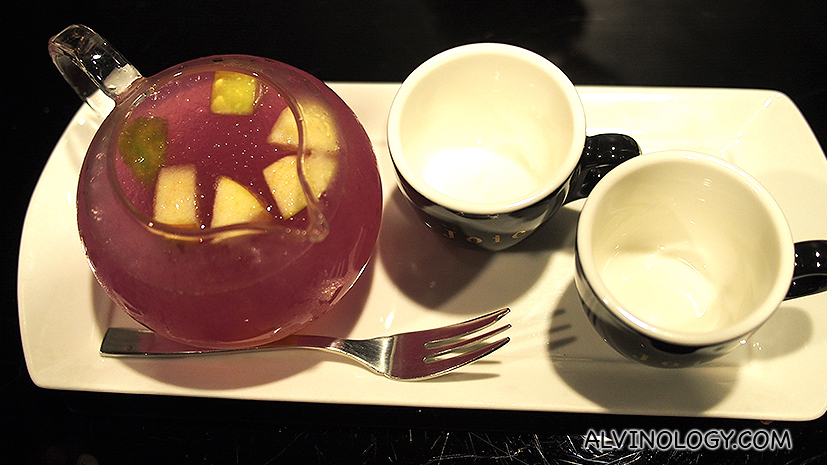 Are you able to pair the pictures above to their names, based on Joie's full menu? 
Have fun trying! if not, head down to Joie to order and sample the dishes for yourself. I promise you it will be a fun dining experience.
For the second stop, we move on to Shi Li Fang (食立方) (#07-10/11), a Taiwanese steamboat speciality restaurant. The prices are extremely reasonable here, making it suitable for large group gathering with friends.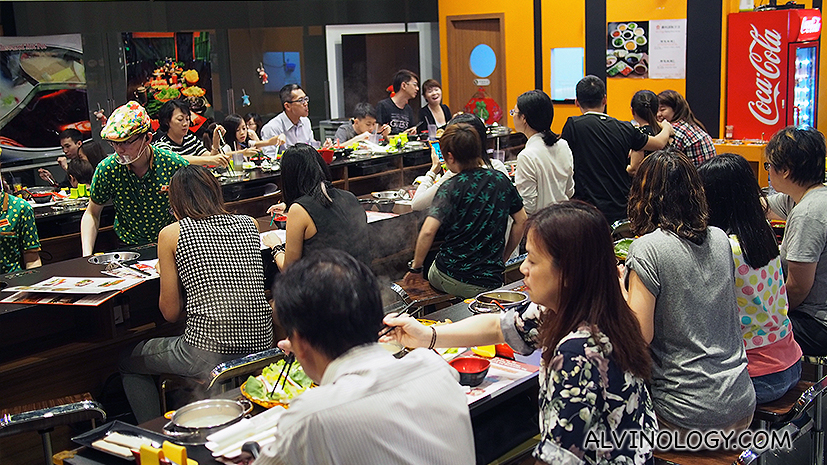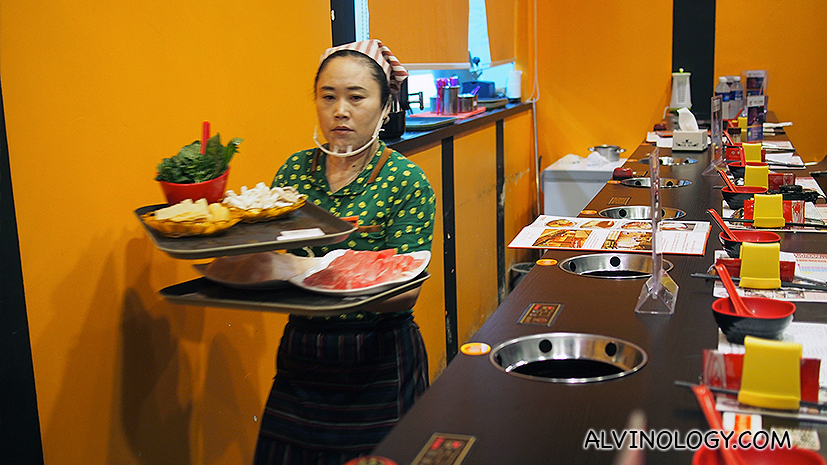 What else can be better for bonding than to enjoy a slow-cook steamboat together with a bunch of friends, chatting and drinking the night away. There is a wide selection of soups available and their signature mala soup is a must-try: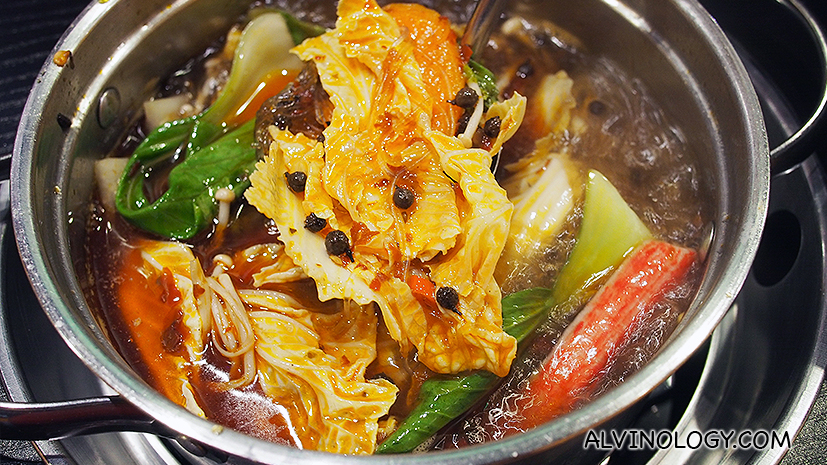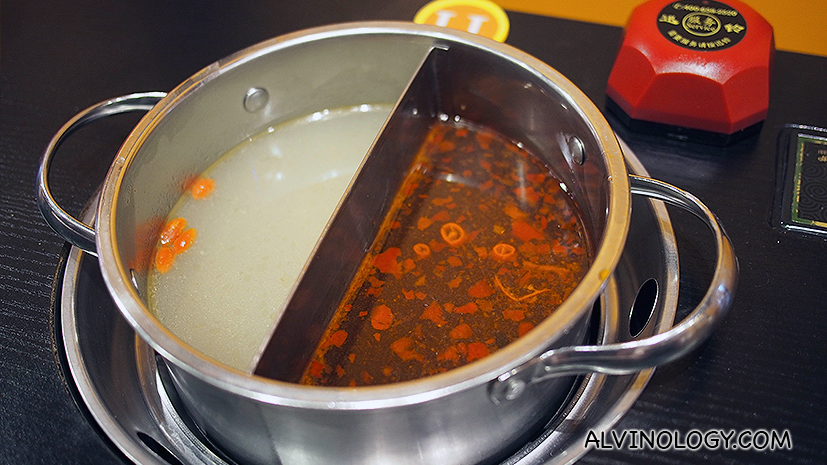 The restaurant offers a variety of condiments which you can mix and personalise to your own delight: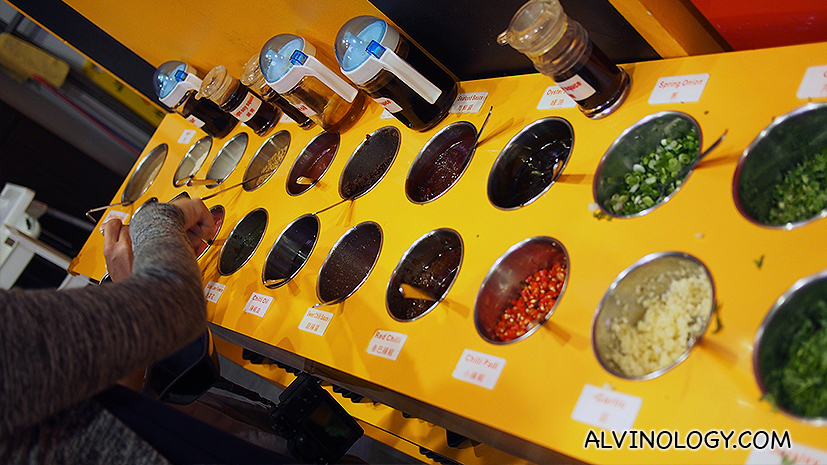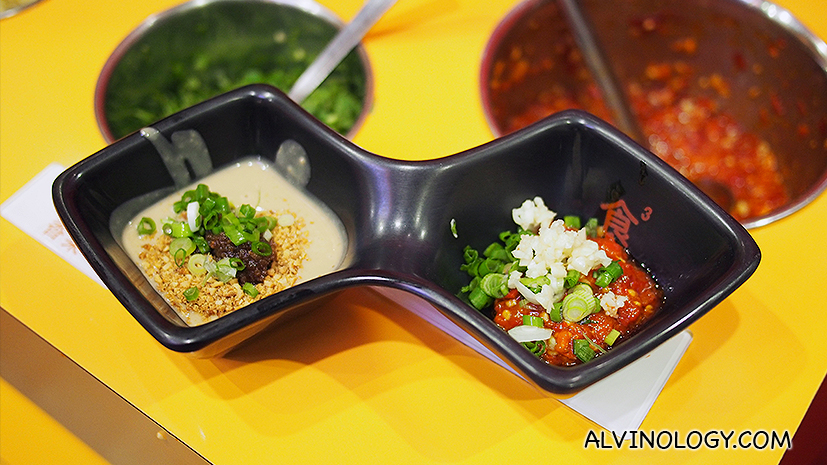 Cuts of meat range from the standard ingredient to choicer cuts like Wagyu beef: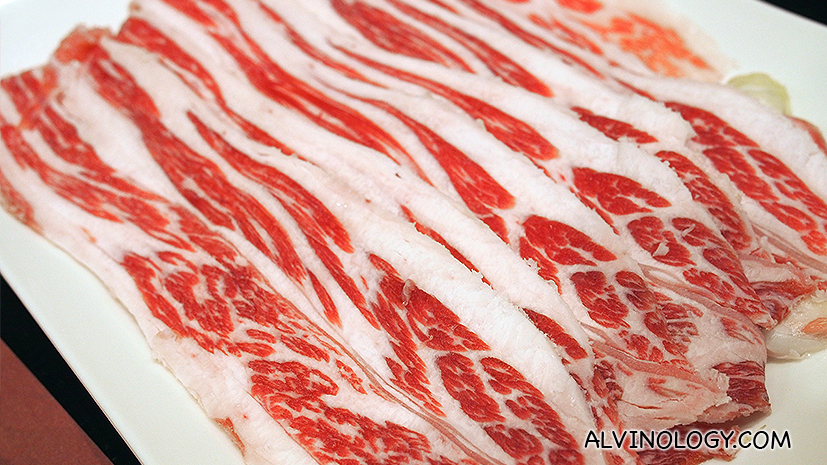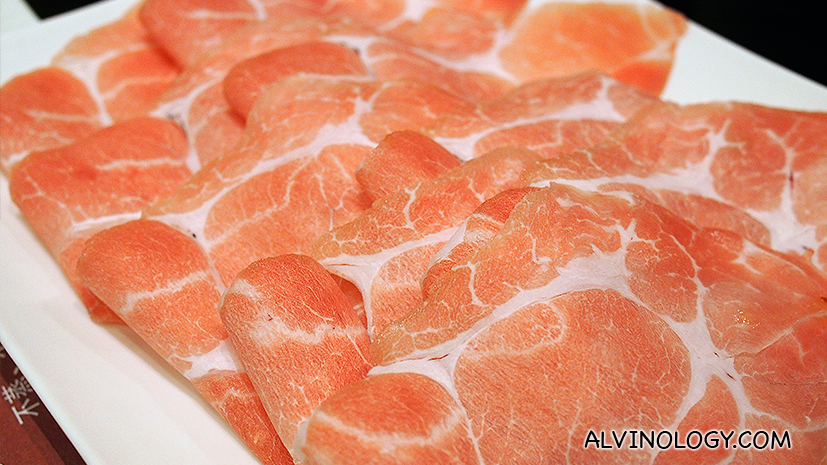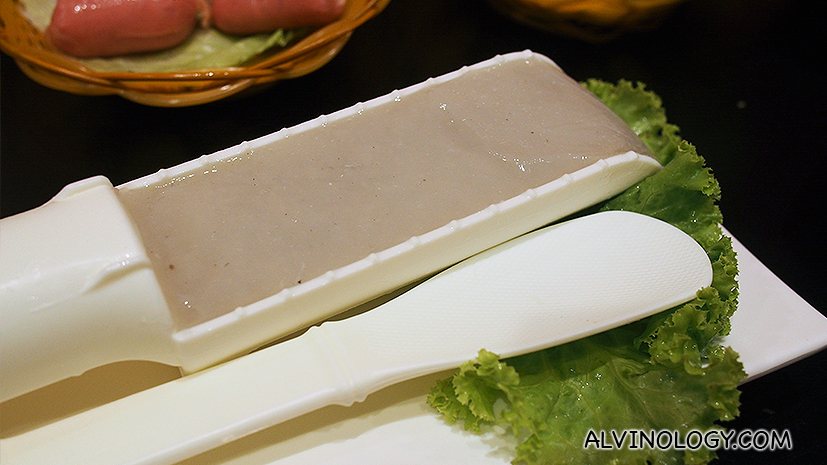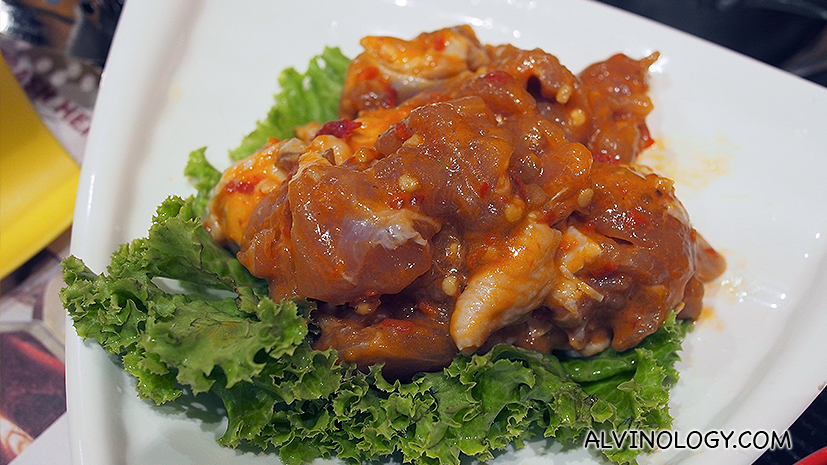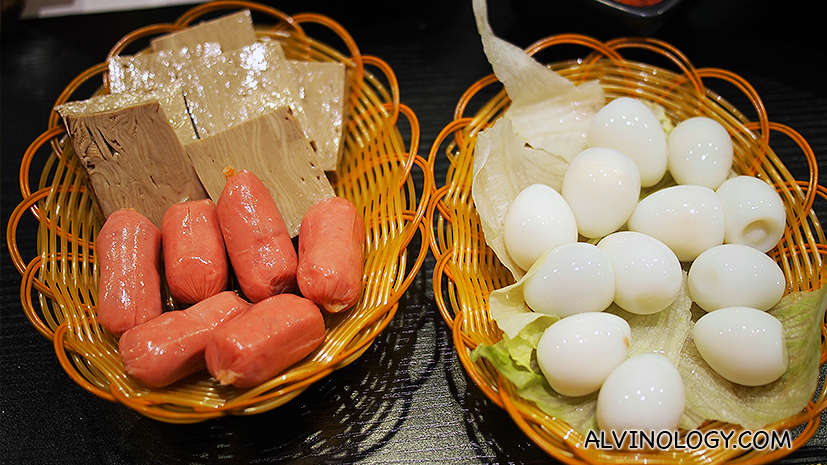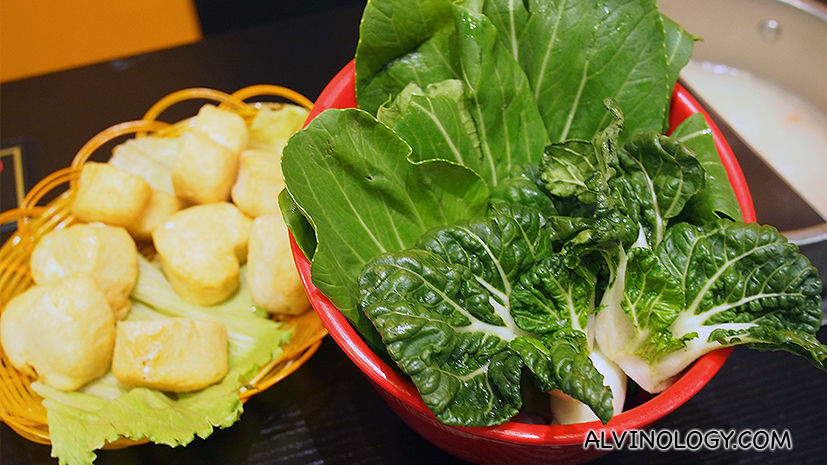 After a hearty meal, let's move on to desserts. Yes, we are not over yet.
The last stop will be at YiLi PaoPao Ice (以利泡泡冰) (#B2-05) which specialises in Taiwanese shaved ice with blended toppings. The 60-year-old brand hails from the popular Taiwan Shilin market and was invented by Yili's founder Mr. Chang in 1955 in Yilan.
What is so special about their shaved ice?
Well, it's prepared in such a way that it can be enjoyed with blended toppings. Customers get to DIY your own shaved ice or select from a list of their recommended mixes.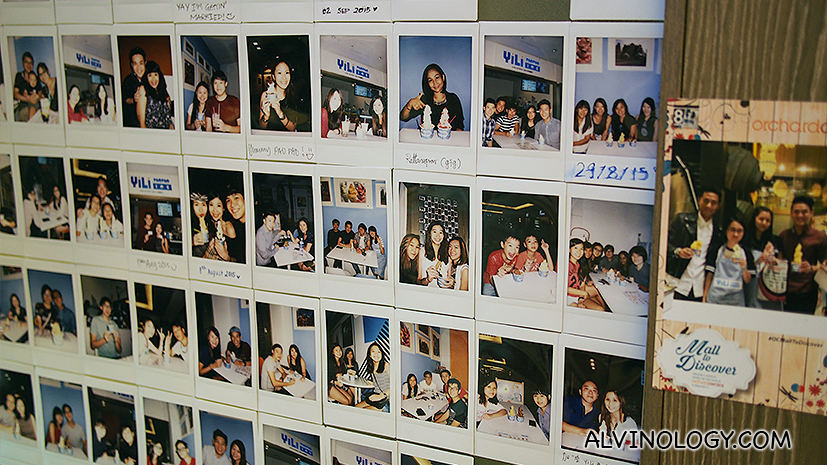 The items are all creatively named in Chinese, with funky names like Frog Eggs and Big-breast Shaved Ice if you translate them literally.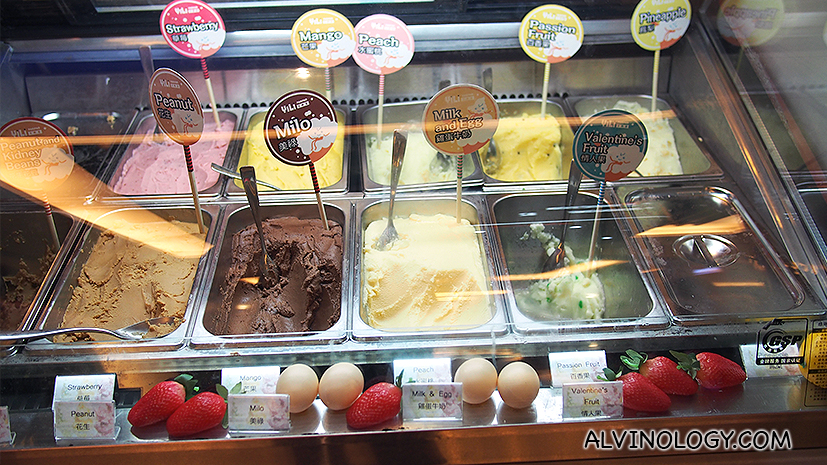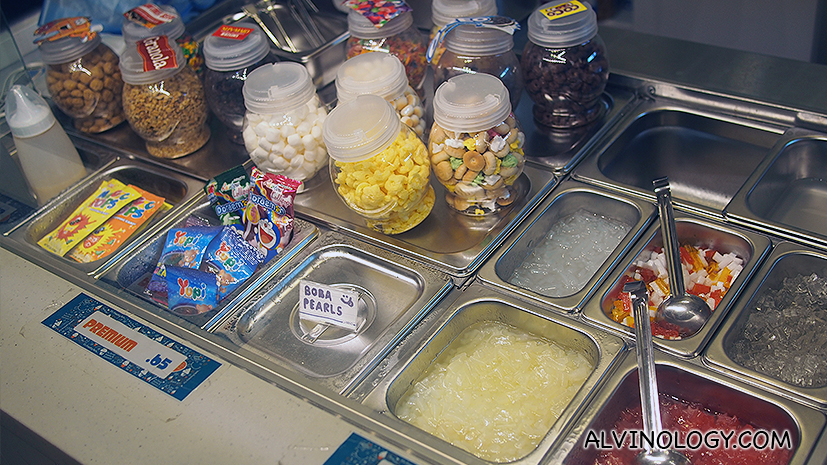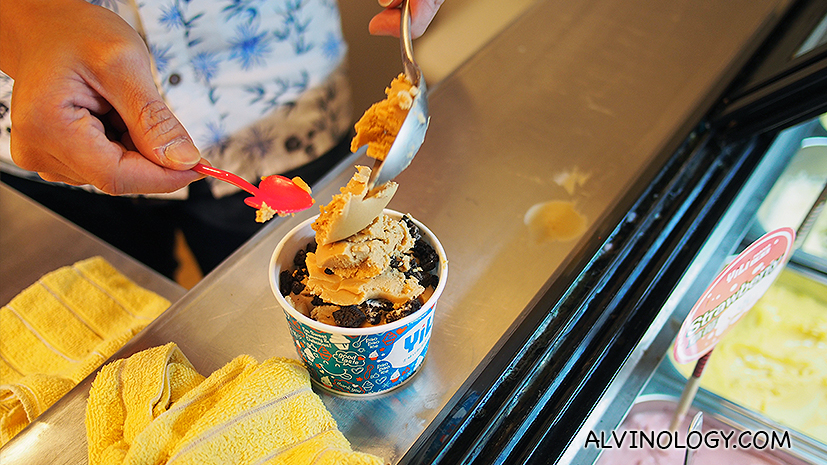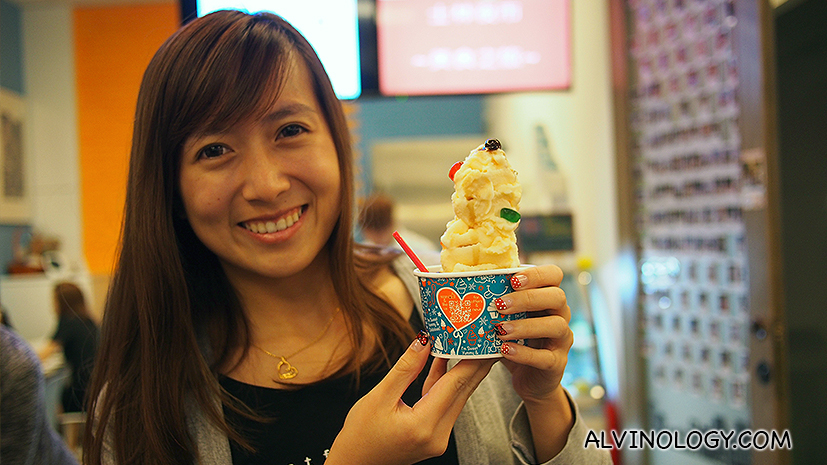 Of course, the items are much less 'fear-factor' like in reality.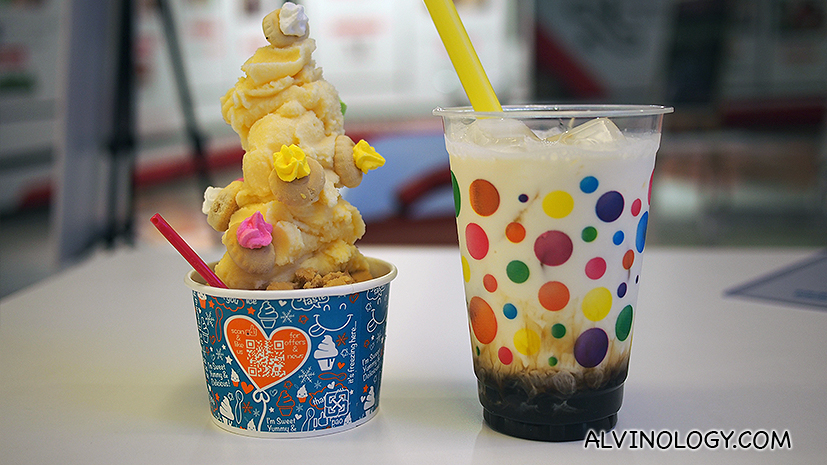 In sweltering hot Singapore, nothing beats sharing a freezing cold dessert to foster a lasting friendship!
So there you have it, three different F&B outlets in Orchard Central to suit different occasions. Do visit the official website to check out the full list of F&B outlets in Orchard Central.