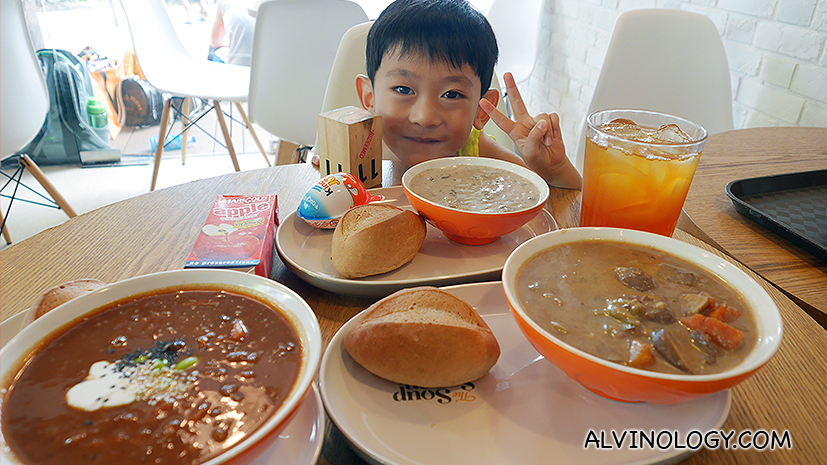 To celebrate its 13th anniversary, The Soup Spoon launched a 'The World in One Kitchen' rebranding campaign recently. Main highlights include a refreshed menu as well as its new destination-themed 'Souper Inspirations' soups.
Every six weeks, three new soup flavours inspired by a new travel destination will be introduced at the restaurants to provide new and refreshing choices for customers.
Patterned around co-founder and SouperChef Anna Lim's love for travelling, 'The World in One Kitchen' theme encapsulates the inspirations behind her soup recipes, which are created based on her travel experiences around the world.
"If you want to understand a culture, taste its soup. Each one is unique, an expression of the culture that inspired it and the home cooking that created it. I love to travel and through my travels, I am inspired by the people I meet, foods I eat and the wonderful ingredients that I buy. The total experience inspires me to create my version of soups that are fuss-free, healthy and nutritious," shared Lim.
A firm advocate of clean eating, Lim uses sustainably sourced ingredients that contain no preservatives to create affordable and wholesome meals for everyone.
From June 16 to August 27, they featured three new soups inspired by Spain – the Sopa de Pescado (Basquaise Spicy Seafood Stew), the Vegan Arroz Samfaina la cassola (Vegan Rice with Ratatouille Casserole) and the Pollastre Escudella amb Prunes (Catalan Chicken Stew with Prunes).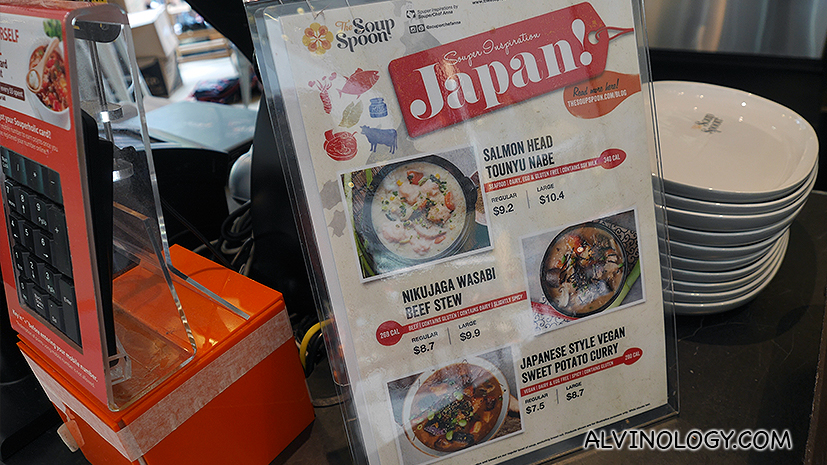 Currently, The Soup Spoon travelled from Spain to Japan and is featuring a series of Japan-inspired soups. When I visited the Velocity @ Novena Square outlet with my family, we tried two of the new soups (Japanese style vegan sweet potato curry and Nikujaga Wasabi beef stew) and ordered a kid's meal for Asher: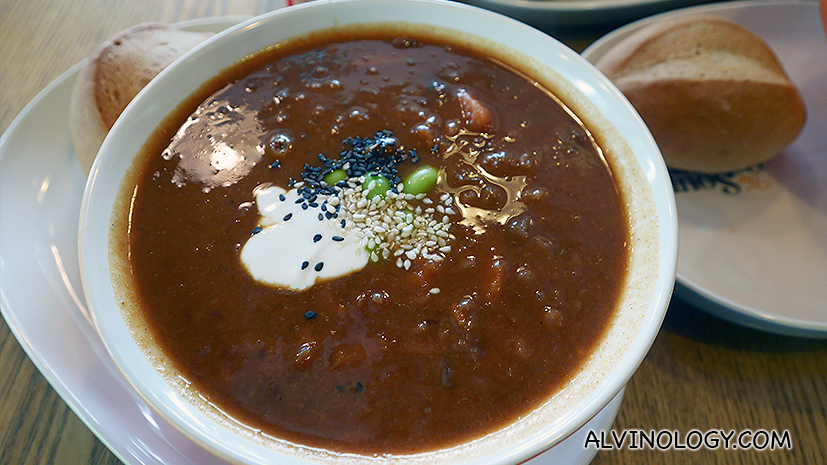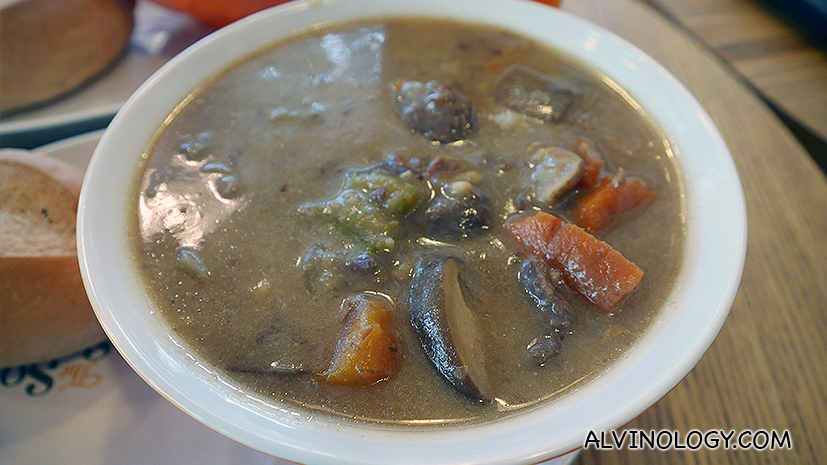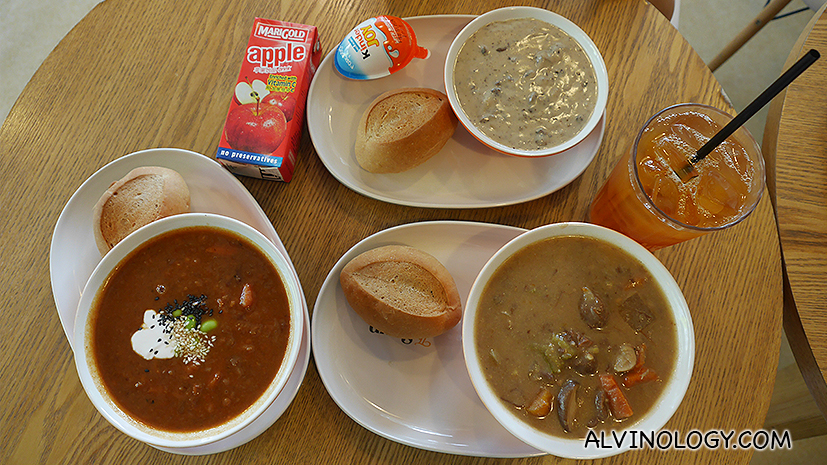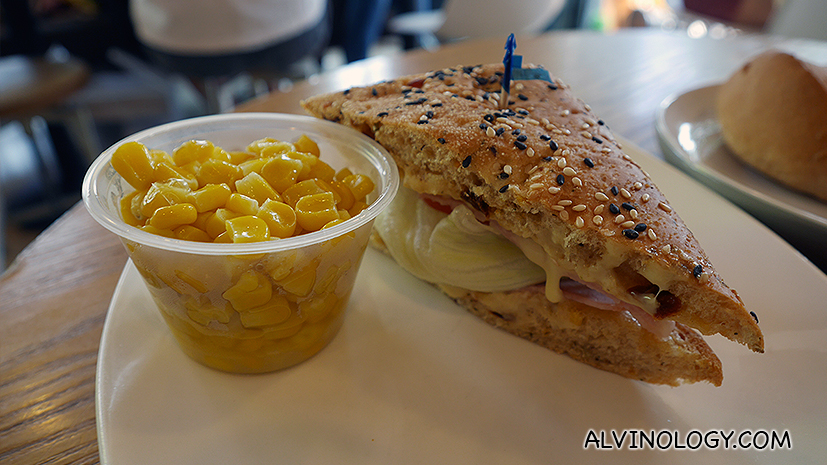 The two Japan-inspired soup were pleasantly delightful in flavours, but we still prefer the classics. Nonetheless, they are nice to try since these are changed every six weeks. It will be a refreshing change once in a while for regular customers.
Did I also mention you can stand to win travel packages worth S$10,000 to Japan with any purchase of their Japan Souper Inspirations soups? This is in partnership with the Japan National Tourism Organization. Visit the official website for more details.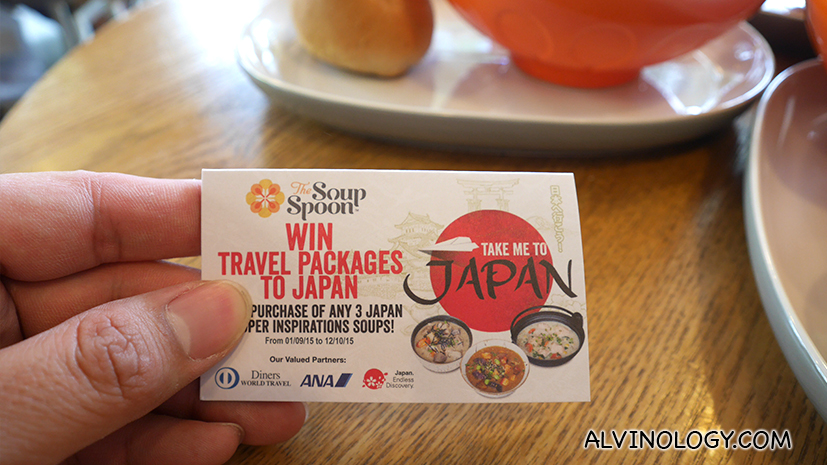 The idea of The Soup Spoon was conceived in September 2001, followed by the opening of the brand's first store in June 2002 at Raffles City Shopping Centre. Founded by a trio of soup-loving entrepreneurs who met at the university, The Soup Spoon draws on the knowledge and expertise of Managing Director, Mr. Andrew Chan, SouperChef and Executive Director, Ms. Anna Lim and Executive Director, Mr. Benedict Leow.
Together, they have pioneered a popular soup culture in Singapore and built The Soup Spoon into a stirring, successful business with 21 stores to date. The brand has won the Singapore Prestige Brand Award twice – in the Promising Brand category in 2009 and Established Brand category in 2012.
The company's success is built on the principle that soups should not be relegated to the wings, as they deserve a place on the centre stage. The Soup Spoon provides innovative, wholesome gourmet soups made from the heart and aims to promote soup as a hearty meal by itself.
The Soup Spoon's belief has helped them establish a culture of soup connoisseurs. Affectionately known as 'Souperholics', they are capable of detecting nuances and characteristics of soups, similar to wine aficionados.