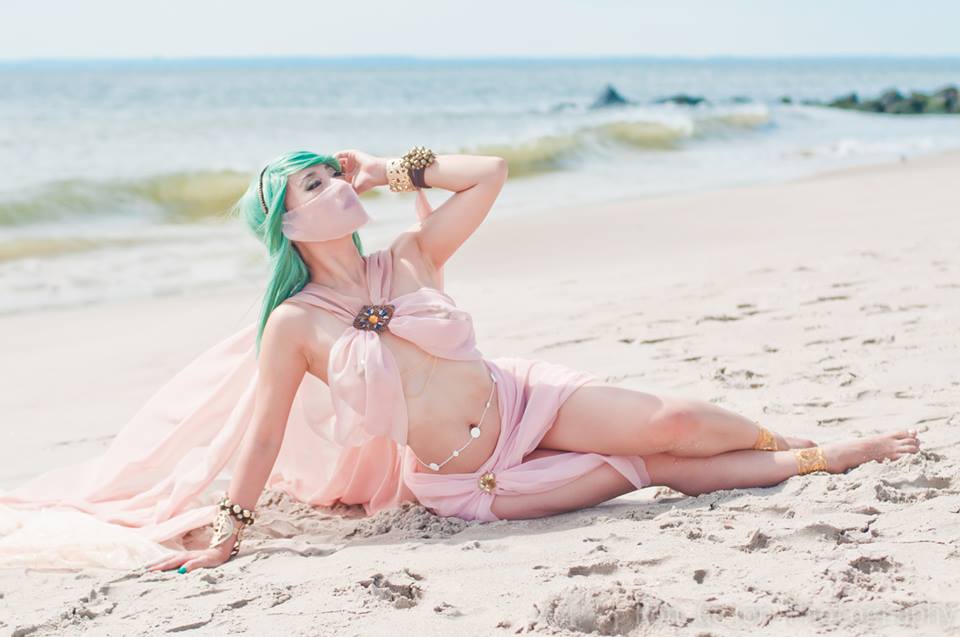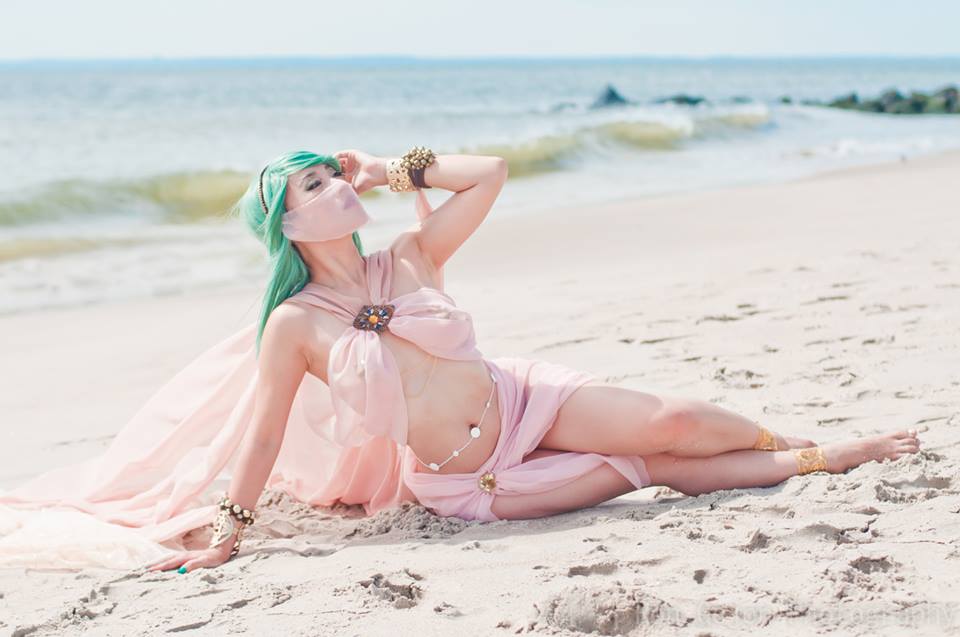 Picture via Stella Chuu's Facebook Page
One of our contributors, Derek Cai, attended the media preview today for the Singapore Toy Games & Comic Convention (STGCC) 2015 today and caught up with Stella Chuu, a famous cosplayer who is in town for this event.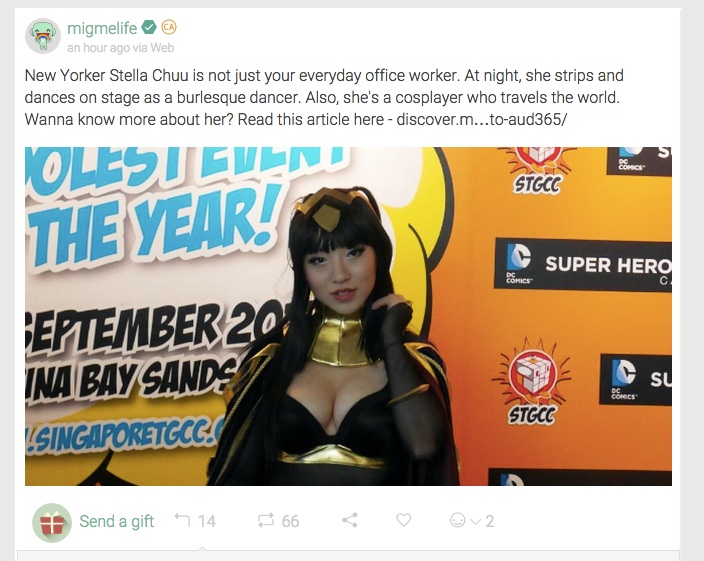 Like superheroes who lead double lives, New Yorker cosplayer Stella Chuu has her secret, too.
By day, she toils as a designer in a mobile game company but when night falls, she becomes a burlesque dancer, stripping her office wear and sliding into costumes that leave little to the imagination. But this bombshell said she's most comfortable in her pajamas, on the couch, eating ice-cream, and watching TV at home.
"I love doing nerd burlesque shows, it's called Nerdlesque; and it's a thing!" she said, in a roundtable interview. Nerdlesque combines her two passion: cosplaying, and dancing. For example, instead of just a striptease, it ropes in nerd elements like an elaborate storyline, most often from popular characters from Japanese animes.
Here's a video of Chuu performing a Nerdlesque of Lulu and Moogle, two characters from the popular Japanese game series Final Fantasy.
Chuu used to perform in a burlesque club in New York three nights a week, but has recently dedicated more of her time to cosplaying. A dedicated cosplayer, she builds, sews, and designs her own costumes out of both conventional (cotton, silk) and non-conventional (cardboard, paper) materials. She travels to an average of 15 comic conventions, both in and outside of the U.S., in a year.
"To be honest, I see my comic convention friends more than I see my friends in New York," she said.
Picture via Stella Chuu's instagram 
But she still spends time with her friends back home whenever she can. However, she doesn't talk about her burlesque or cosplay lives during the day. "In my day job, I don't like to talk about my cosplay stuff. Nobody would get as excited as me about cosplay during my day job, and it just makes no sense to talk about it," she said.
Stella on her honeymoon with her husband;Picture via Stella Chuu's instagram 
On a normal day, without the cosplaying, and on nights without a burlesque show, Chuu goes to work in the morning, has lunch with her colleagues, and goes home for dinner with her husband (who seems pretty okay with the idea of her traveling the world as a cosplayer). After dinner, both of them would play video games together.
If you are looking for something to do this weekend, consider hopping down to the Singapore Toy, Game & Comic Convention where Stella and many other cosplayers from both Singapore and around the world will congregate.
When:
12 September 2015, Saturday 10.00am – 9.00pm
13 September 2015, Sunday 10.00am – 8.00pm
Where:
Marina Bay Sands, Sands Expo and Convention Center, Level 1, Halls B and C.